Welcome to Rusty's Pencil Drawing! The portrait was a 20 x 16 inches drawing commissioned by a client in the USA. My client Verity took a number of photos of Rusty out in her garden on a sunny day from a variety of angles. Consequently, this was really helpful and allowed me to really get a feel for Rusty and his character. Verity sent me a few emails and I have added a couple below for you to read. I very much enjoyed creating Rusty's pencil drawing and I also hope that you all like it too!
Dear Melanie,

Thanks so much. The portrait looks beautiful: it captures Rusty very well in his more "thoughtful" mode – more common as he ages. I really look forward to seeing Rusty's pencil drawing in the flesh, as it were.
Best,
Verity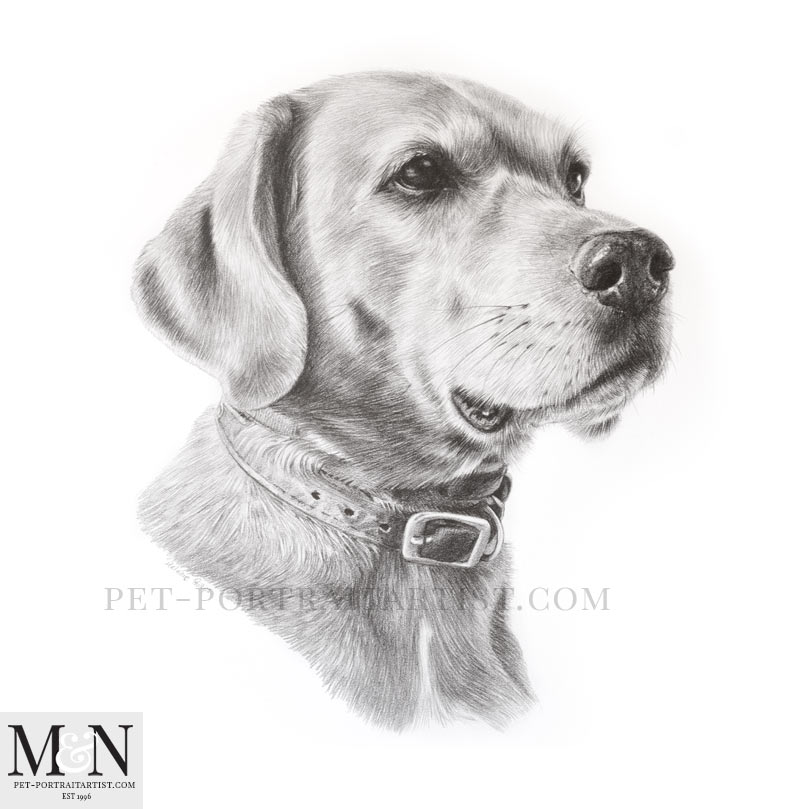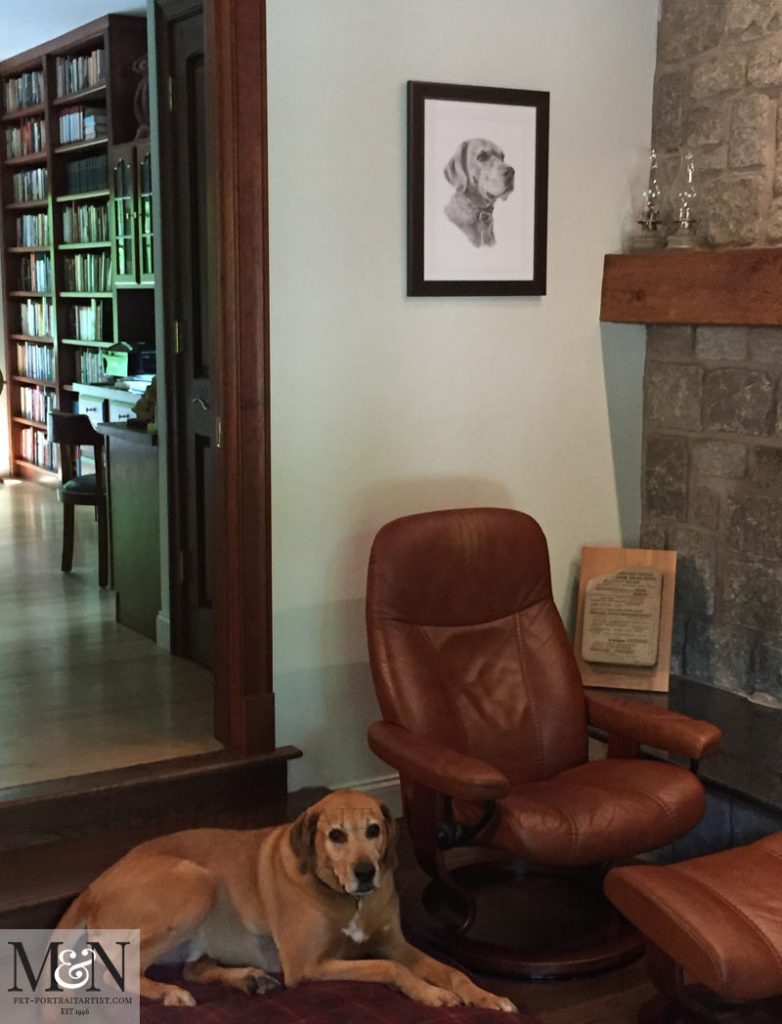 Rusty's Pencil Portrait Photos
In addition to sending Verity the final photo above, I also took a few more natural photos below with my pencils to show scale. This allows clients to see the portrait and the colour of the paper in a much more natural way, therefore having abetter idea of how their portrait looks in real life. Once Verity has had the portrait framed she will take photos. Consequently, I am very much looking forward to seeing them! Hopefully Rusty will model with the portrait too!
Hi Melanie,

I meant to follow up to let you know my husband was delighted with the portrait. We plan to see our framer this weekend and I will send a picture of it once it is framed, perhaps with Rusty in dog-person, if he can be persuaded not to lick it while next to it…
Best wishes,
Verity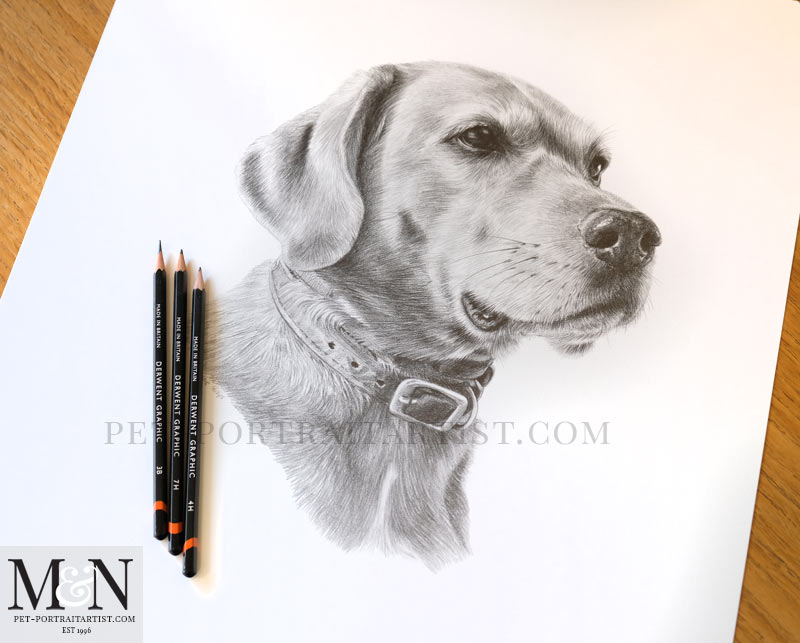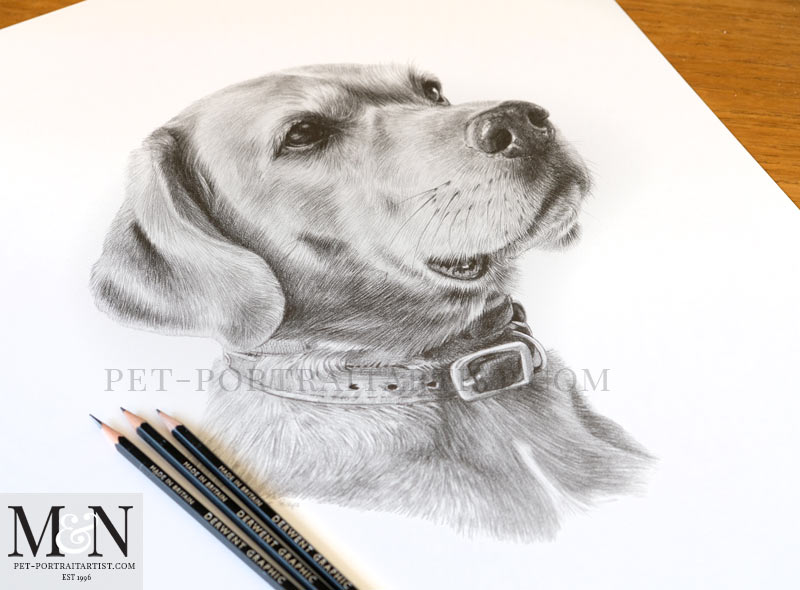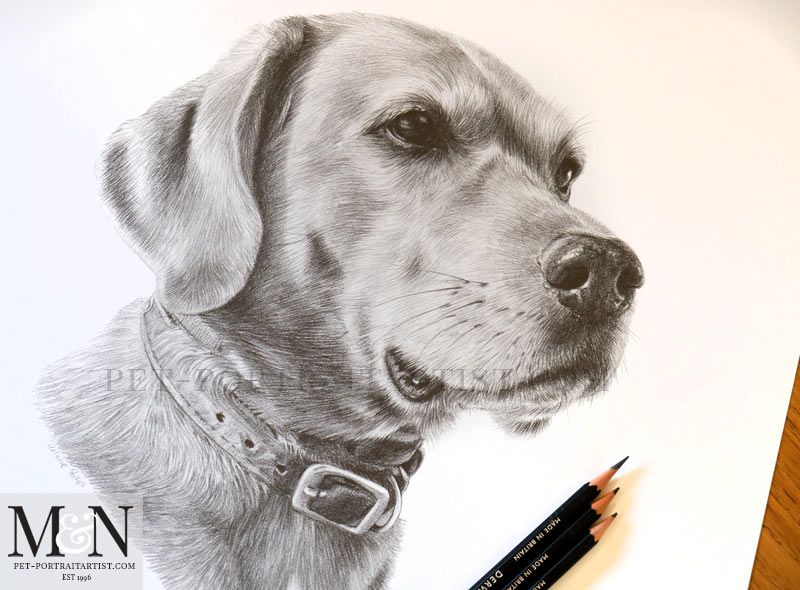 Finally, we hope that you have enjoyed viewing our Art Studio Blog. Why not sign up to our Monthly newsletter accessible at the bottom of our website which comes out on the 1st of each month. Consequently this means, you can catch up on all of the portrait stories and news from our Art Studio! Please don't forget to subscribe to our YouTube Channel too, share, like and follow our social media and you are more than welcome to comment below, we love hearing from our readers!