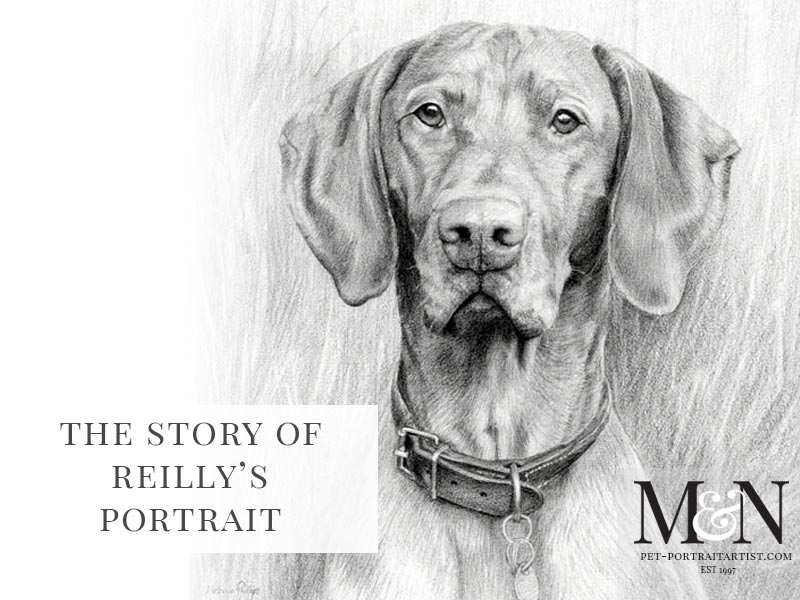 Pencil Portrait of Reilly
May 27, 2014
Here is my Pencil Portrait of Reilly. Catherine emailed in 2014 to see if I would be able to draw their beautiful Pointer Reilly as a gift for her husband to be. She wanted to give the portrait on their wedding day. I often complete wedding portraits of clients pets, they are really lovely gifts.
Previous clients have also taken the portraits with them when they actually get married. It also means that pets can be with them in a portraits sense. Wonderful if they are unable to be at the wedding, similar to Reilly. The destination for Catherines wedding was Norway. Reilly wouldn't be with them, so this was the perfect gift.
The portrait is a 12 x 10 inches drawing. Catherine also asked if I could add 'The life of Reilly' on the portrait too. Of course! You can see the final scan below along with Catherines final email.
Hi Melanie,
Fantastic!! I love it!!
Thank you so much and also for getting it done so quickly. The writing is also perfect!
I can not wait to see it now and to give it to him!
Kind regards
Catherine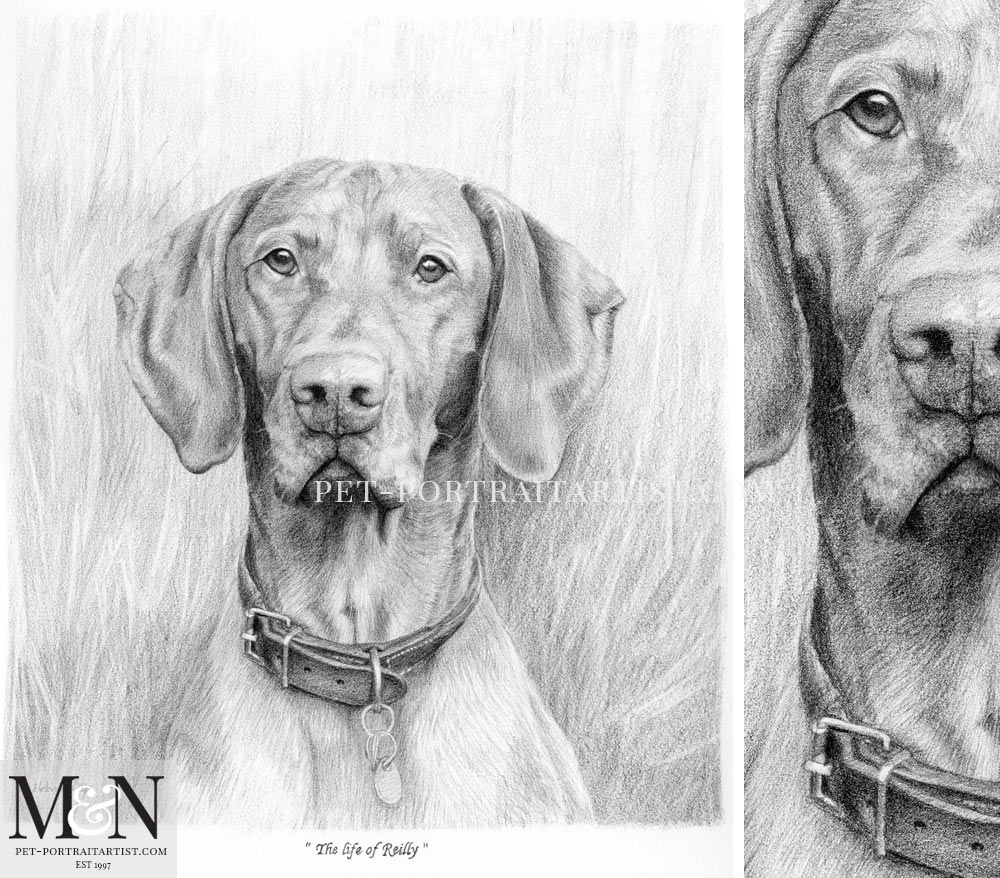 Are you enjoying our blog? Why not sign up to our Melanie's Monthly News, which comes right into your inbox each month! You can sign up at the bottom of our website or at the top of the blog. Please don't forget to subscribe to our YouTube Channel too. You are more than welcome to comment below, we love hearing from our readers!

You May Also Like
June 30, 2018
February 17, 2014
October 7, 2016