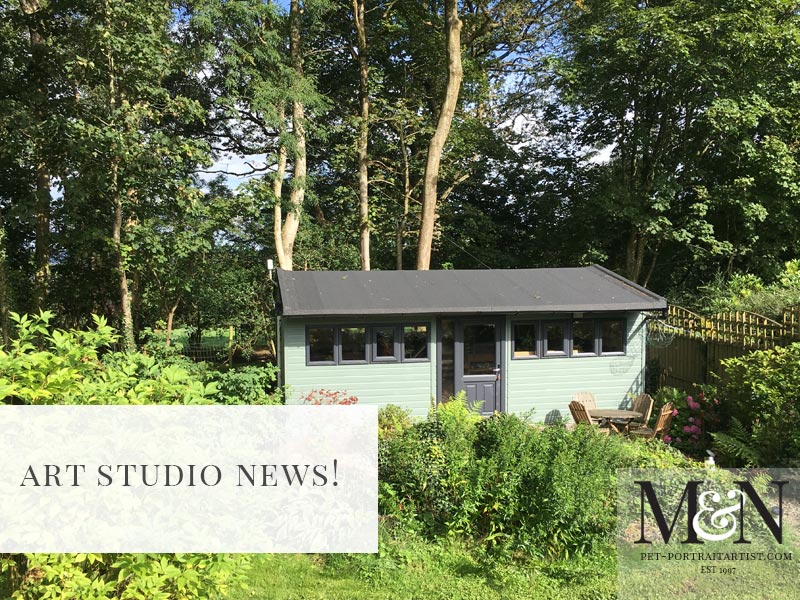 The New Studio is DONE!
July 14, 2014
The New Studio is DONE! Some of our regular followers and clients will know that we have been a little quiet on our blog in the last couple of weeks. We have been working extremely hard on renovating our new studio. Getting it ready to work in has taken a while. It's now finished, we are back to work on our first full day today.
It looks AMAZING! We are still in our same little cottage, we haven't moved. Builders have renovated our packing shed into a fully working, insulated, garden art studio. We will be working here full time all year round. Nicholas and I are so warm and cosy down here. There is much more room to move and its so quiet being down our garden in the little woodland area. We have windows both front and back. One side looks into the garden and one side into a few trees and a field. It's absolute bliss.
In total I think it has taken 7 weeks from the first day the builders arrived to installing the phone line and final bits and pieces. Not only have we decorated in the studio, but we have revamped what was our old studio into a beautiful bedroom.
We asked our lovely neighbour DIY team to remove some old plasterboard and replace it with tongue and groove. Also to tidy it up a little. Upon pulling off the old plasterboard we found old rustic wood paneling. It was lime washed and wallpapered in disintegrating newspaper from 1877! We know the cottage is over 300 years old but this proves that the paneling is at least 140 years old. So we saved as much of the remnants of the newspaper as we could. We cleaned the wood paneling with a brush and wire wool, oiled the wood and it now looks stunning. It's such a feature!
We are always so excited to do these little building projects. Not knowing what we are going to find, going back in history with the cottage. Having done a lot of renovating in the cottage over the last few years, each time we are in chaos and a mess I vow never to take on any more building projects! At the end though it is so worth while. We only have one more room to do in the cottage and it will be the most difficult, the front room with the large inglenook, but I think we will leave that for a couple of years….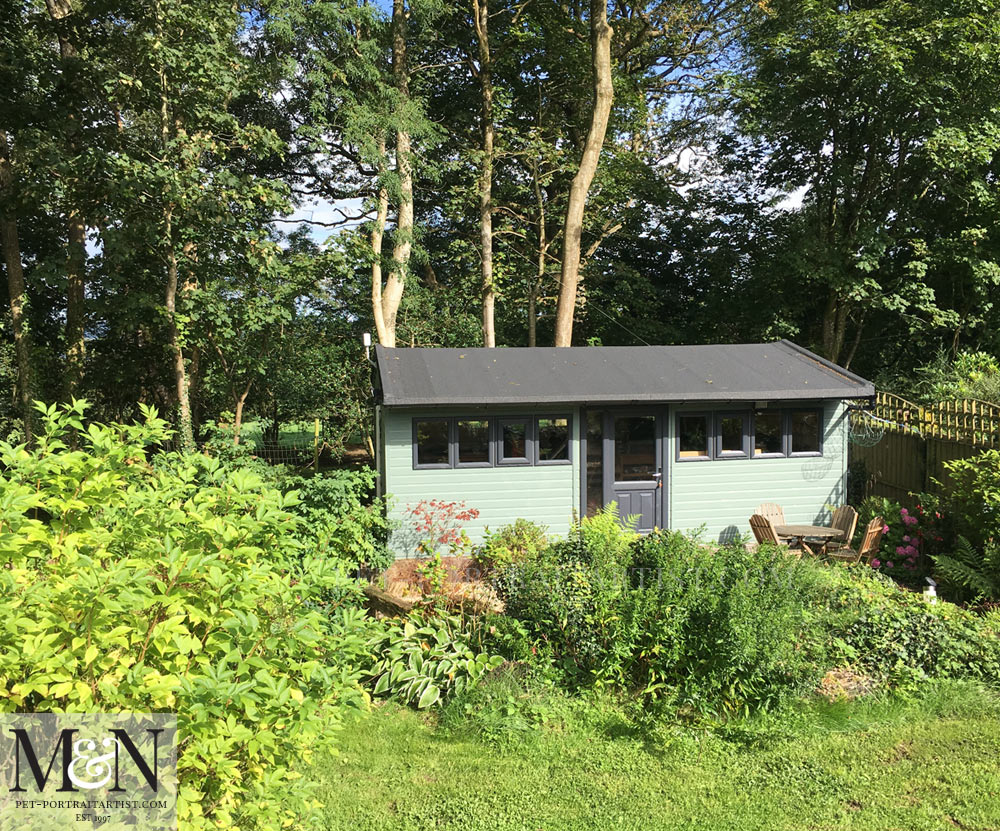 We hope that you have enjoyed viewing our Art Studio Blog. Why not sign up to our Monthly newsletter accessible at the bottom of our website which comes out on the 1st of each month. You can catch up on all of the portrait stories and news from our Art Studio! Please don't forget to subscribe to our Youtube Channel too, share, like and follow our social media and you are more than welcome to comment below, we love hearing from our readers!
You May Also Like
May 18, 2018
January 8, 2019
September 25, 2014