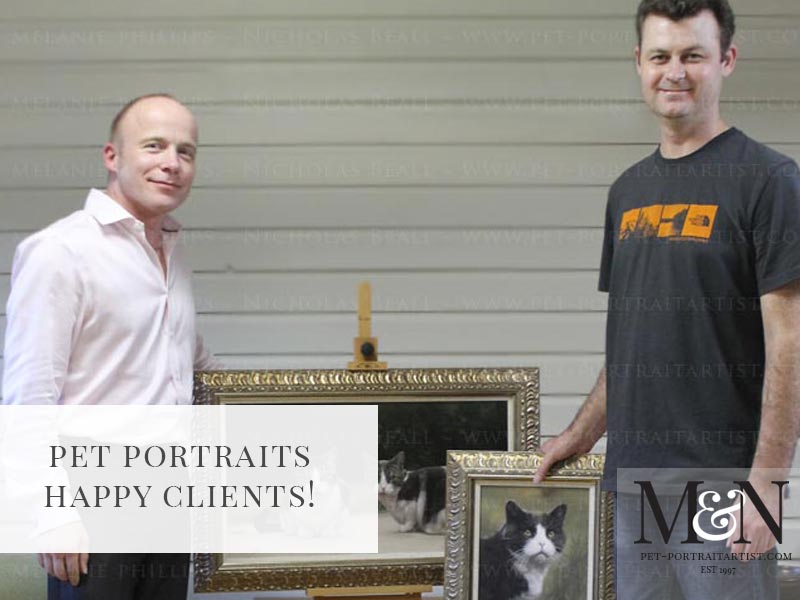 Happy Clients
September 12, 2014
More Happy Clients photos! Alan, the owner of Milly & Molly and Purdy, came to collect his portraits from our Art Studio. It was great to meet him and we were was so happy he was thrilled with the paintings. We hope that his wife Amanda will be too. I took a quick photo of both Alan and Nick along with the paintings before Alan left for his long drive home which you can see below.
You can see Milly and Molly's Portrait on their dedicated page. Also view the Cat Portrait of Purdy their dedicated page too. Alan came to collect the portrait and you can see a photo of  Alan and Nicholas with the painting.  Visit our Happy Clients page to see photos of the oil paintings in situ.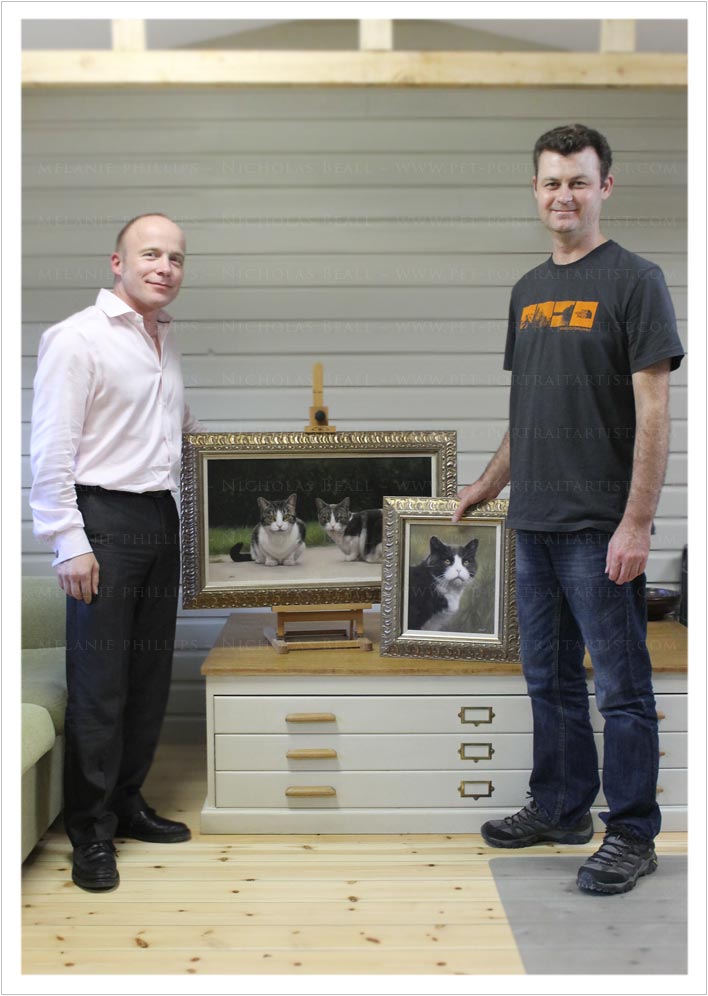 We hope that you have enjoyed viewing our Art Studio Blog. Why not sign up to our Monthly newsletter accessible at the bottom of our website which comes out on the 1st of each month. You can catch up on all of the portrait stories and news from our Art Studio! Please don't forget to subscribe to our Youtube Channel too, share, like and follow our social media and you are more than welcome to comment below, we love hearing from our readers!
You May Also Like
May 31, 2019
June 18, 2017
July 29, 2018