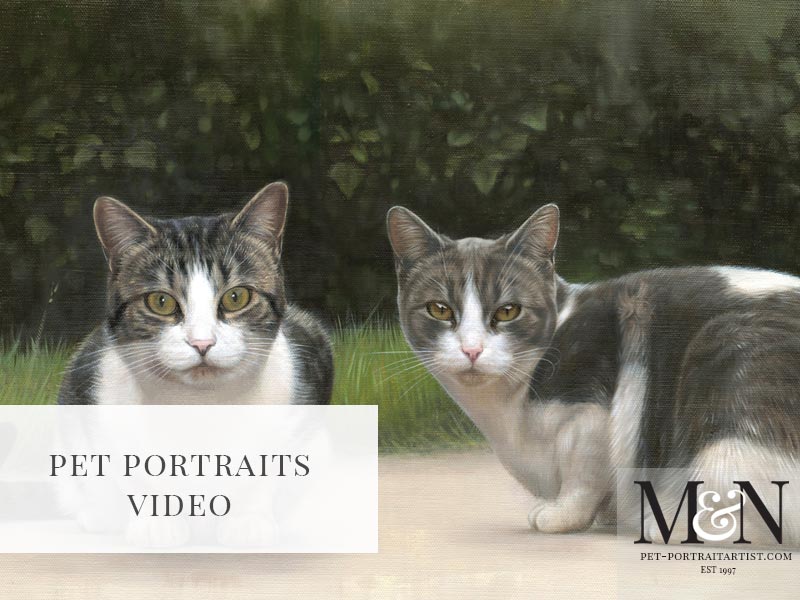 Video of Milly & Molly & Purdy
September 14, 2014
Here is the video of Video of Milly & Molly & Purdy. You may have already see the paintings of the cats on their respective pages. Also the posts about happy cleints! I will add links below to them. I hope you enjoy watching the video of the frame cat portraits.
You can see Milly and Molly's Portrait on their dedicated page. Also view the Cat Portrait of Purdy their dedicated page too. Alan came to collect the portrait and you can see a photo of Alan and Nicholas with the painting. Amanda very kindly had photos of herself with the portraits when they were displayed in their home. Visit our Happy Clients page to see them.
Are you enjoying our blog? Why not sign up to our Melanie's Monthly News, which comes right into your inbox each month! You can sign up at the bottom of our website or at the top of the blog. Please don't forget to subscribe to our YouTube Channel too. You are more than welcome to comment below, we love hearing from our readers!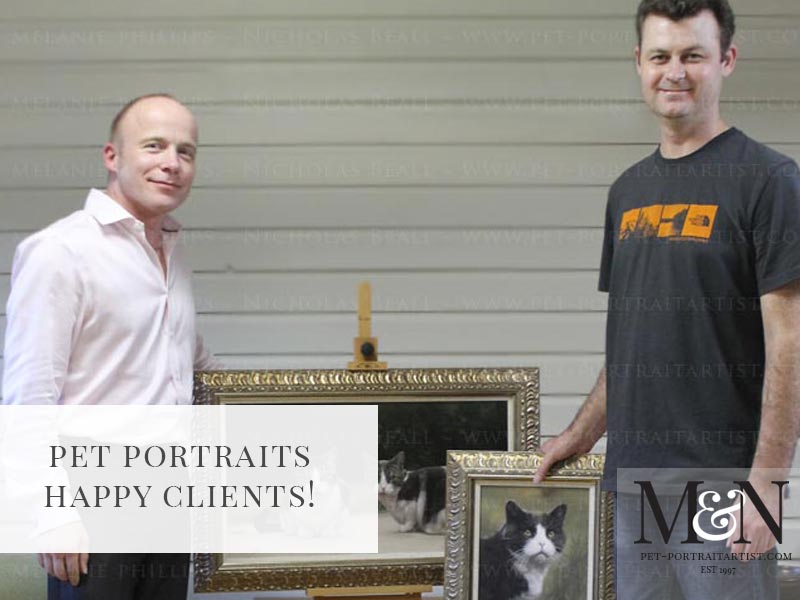 You May Also Like
January 27, 2016
June 4, 2023
December 18, 2014