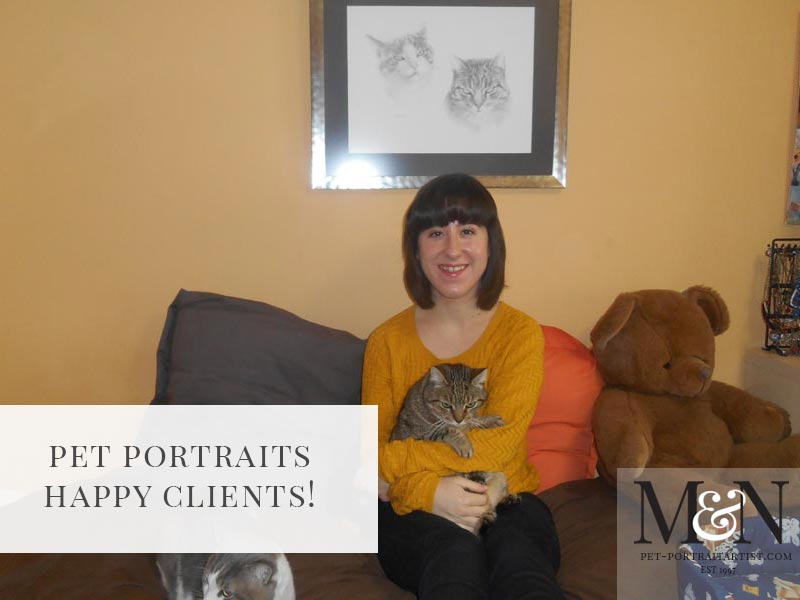 Happy Clients Catherine, Nina and Smasher
January 7, 2015
Here are happy clients Catherine, Nina and Smasher. We received two wonderful photos just before christmas from Catherine Nash. They are of her framed pencil portrait of cats Nina and Smasher. Catherine received the portrait in 2014 as a surprise gift from her uncle, Fred Nash.
Catherine has very kindly posed with Nina and Smasher along with the portrait and sent photos for our website. We can't thank Catherine enough for taking the time to do this for us and also allowing us to use them online. Catherine emailed which was really lovely…
Dear Melanie,
My name is Catherine Nash. My uncle, Fred Nash, commissioned a portrait of my cats (Nina and Smasher) from you. He asked me to send you a couple of photos of the portrait once it was framed. I'm sorry it took so long to send these pictures but it took a while to get it framed. Thank you very, very much for the portrait. It is absolutely stunning and captures my cats perfectly.
Best regards,
Catherine Nash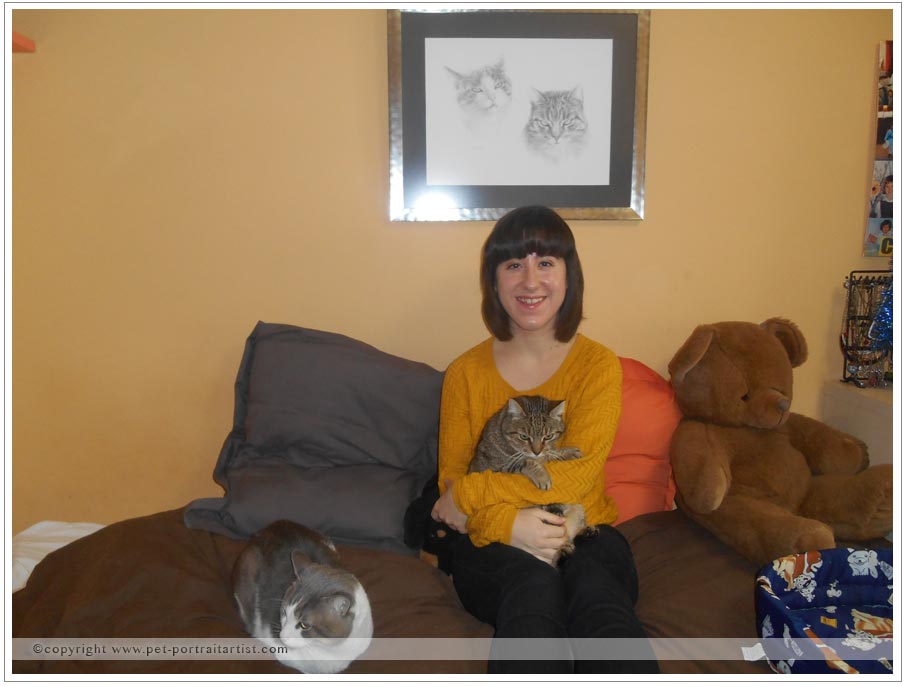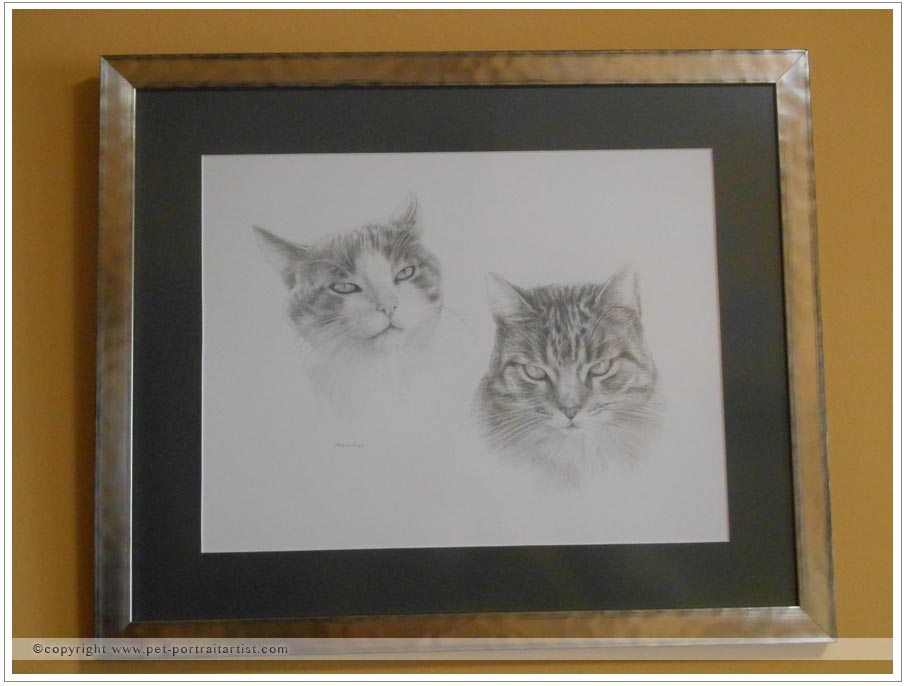 Finally, we hope that you have enjoyed viewing our Art Studio Blog. Why not sign up to our Monthly newsletter accessible at the bottom of our website which comes out on the 1st of each month. You can catch up on all of the portrait stories and news from our Art Studio! Please don't forget to subscribe to our Youtube Channel too, share, like and follow our social media and you are more than welcome to comment below, we love hearing from our readers!
You May Also Like
November 26, 2016
October 30, 2019
April 7, 2014