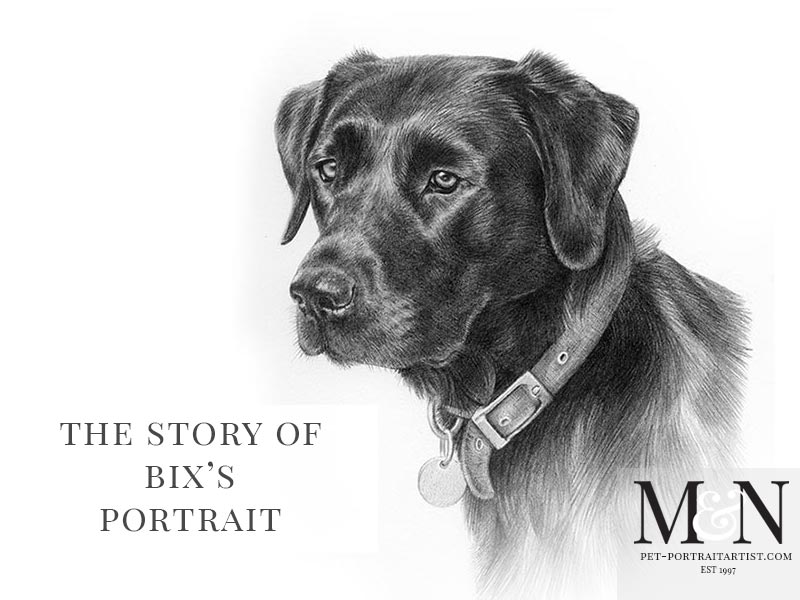 Pencil Pet Portrait of Bix
February 19, 2015
Here is the Pencil Pet Portrait of Bix. Gill Austin, a returning client, contacted to see if we would be able to draw a portrait of her dog called Bix. Gill also called my art studio to discuss the commission and this was her follow up email.
Thanks for your time on the phone just now. As discussed, I'd love it if you could do a portrait of our Labrador, Bix, for my son's birthday. The 14" x 11" would be the perfect size…
I have added a final scan below of Bix. Gill requested to have some of the chest draw of Bix. I felt it would be idea to fade it off slightly which gave a great effect to the portrait. I have also added a photo of the portrait on my plan chest with my pencils to help show scale. We hope you like it too!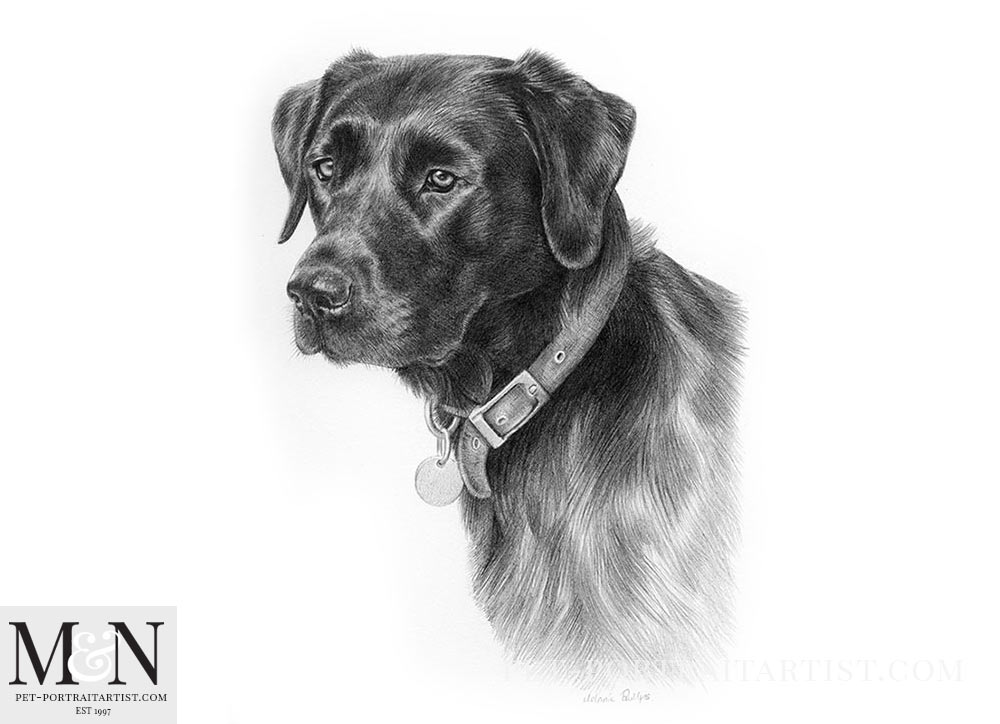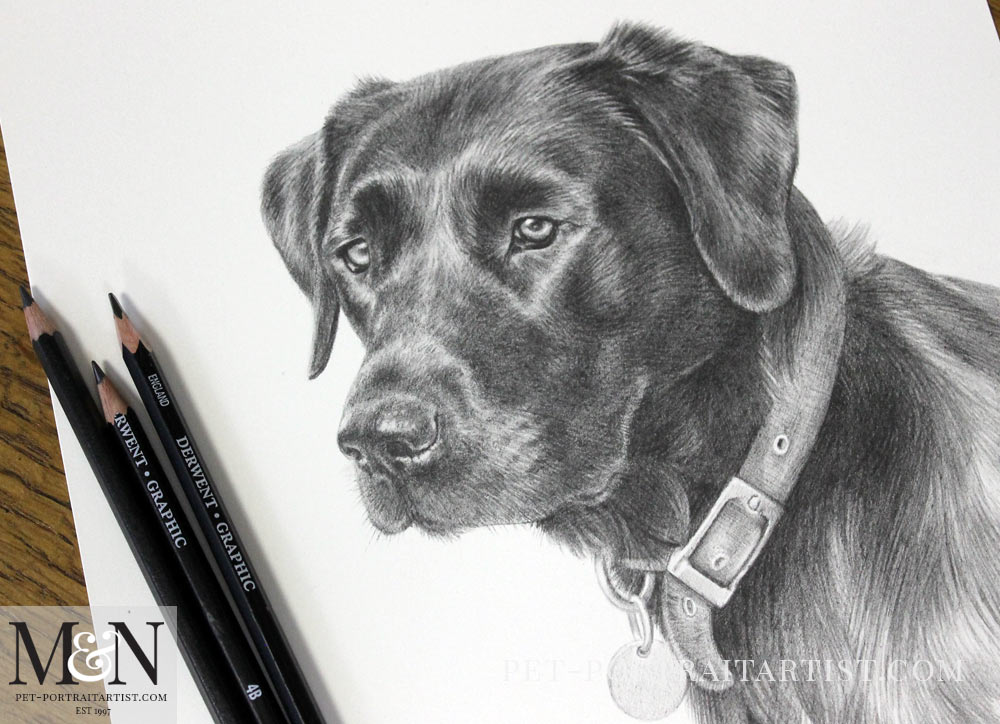 Are you enjoying our blog? Why not sign up to our Melanie's Monthly News, which comes right into your inbox each month! You can sign up at the bottom of our website or at the top of the blog. Please don't forget to subscribe to our YouTube Channel too. You are more than welcome to comment below, we love hearing from our readers!

You May Also Like
October 25, 2018
May 12, 2016
March 10, 2018