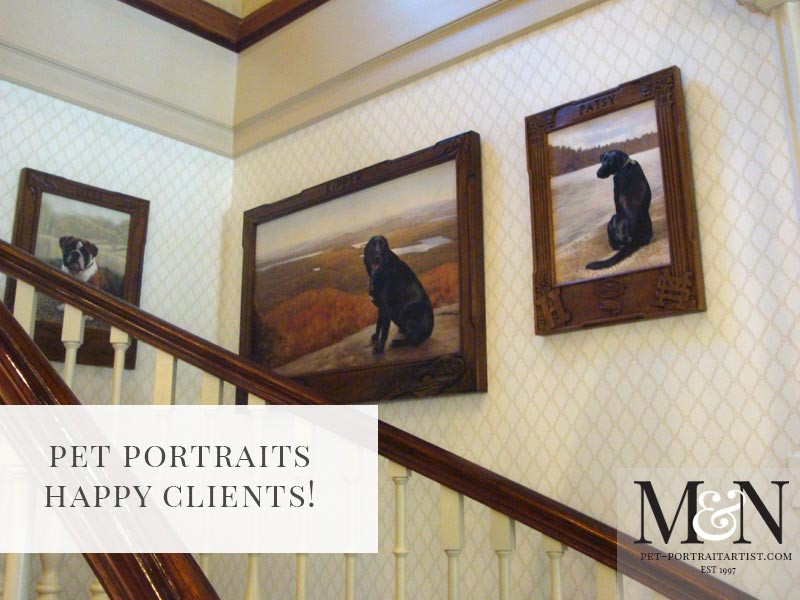 Happy Clients Photos!
February 15, 2015
Here are a selection of Happy Clients Photos! Our client Karen very kindly took photos of the oil paintings commissioned recently for Harlan Crow and his family. Kipper, center (Dec 2012) and Patsy and Otis either side (Dec 2014) and they look absolutely wonderful!
Nicholas commented that it was like his own 'mini gallery' in America! The family also commissioned a wood carver craftsperson to make the beautiful frames for the paintings with personal motifs on the frames for the family. They have turned out beautifully and we are delighted with the testimonial below. We look forward to working with the Crow family again in the future.
"Yes, we had so much fun with this project! We are truly impressed with the portraits and how they turned out so beautiful in their new custom frames. 🙂 Thank you so much for making this process so easy for the family. Love the mini-gallery!

Best wishes,
Karen
PA to Harlan Crow"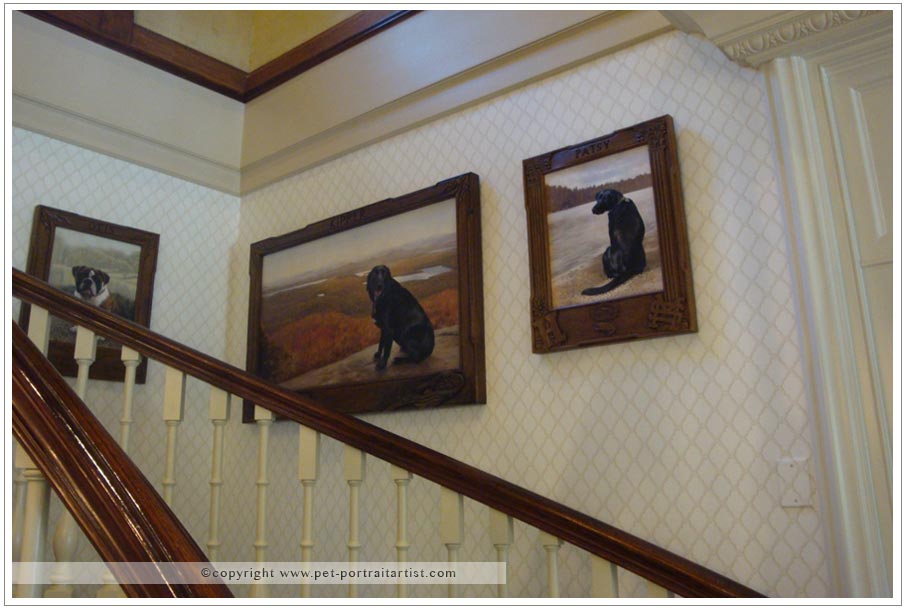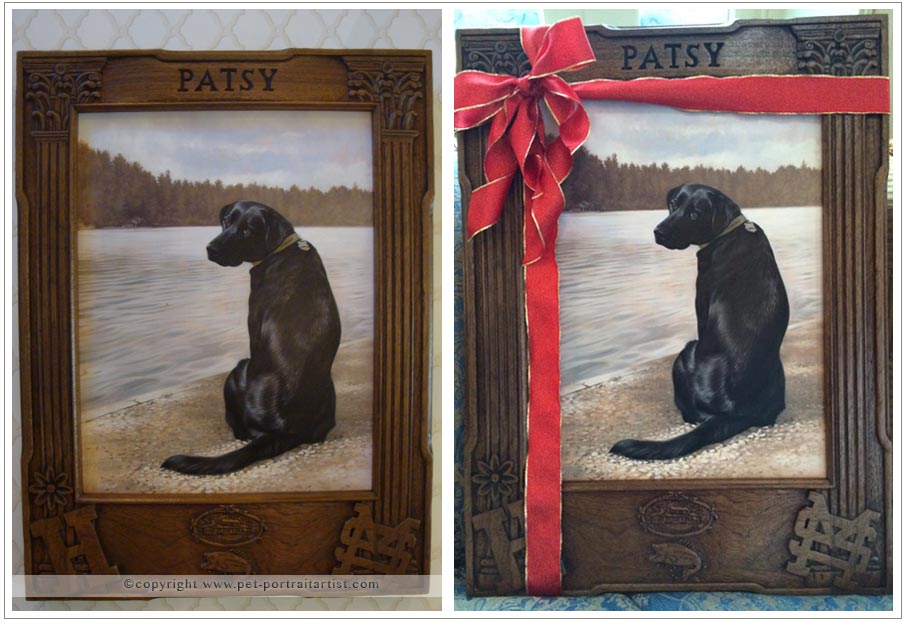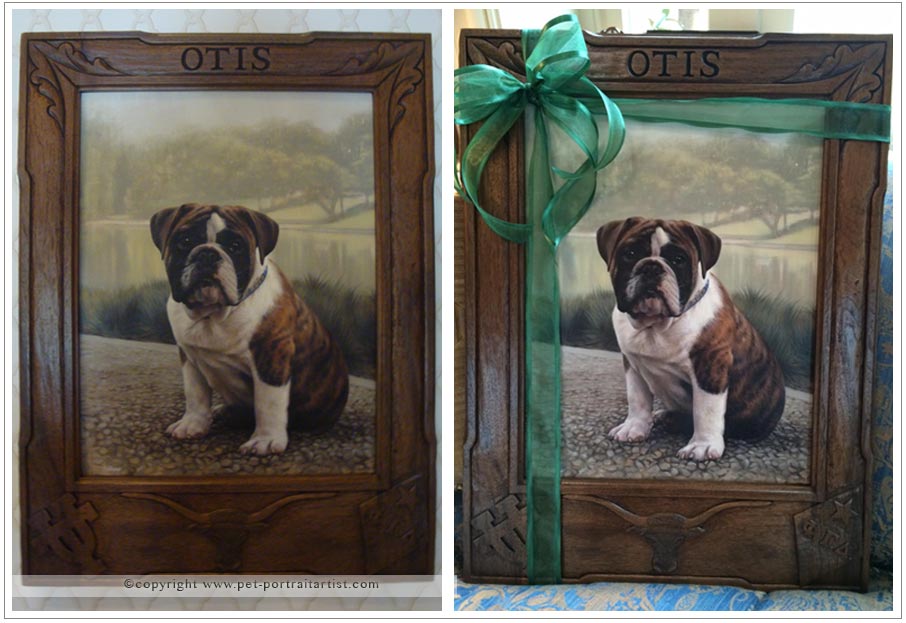 Are you enjoying our blog? Why not sign up to our Melanie's Monthly News, which comes right into your inbox each month! You can sign up at the bottom of our website or at the top of the blog. Please don't forget to subscribe to our YouTube Channel too. You are more than welcome to comment below, we love hearing from our readers!

You May Also Like
January 27, 2019
January 18, 2017
January 25, 2014