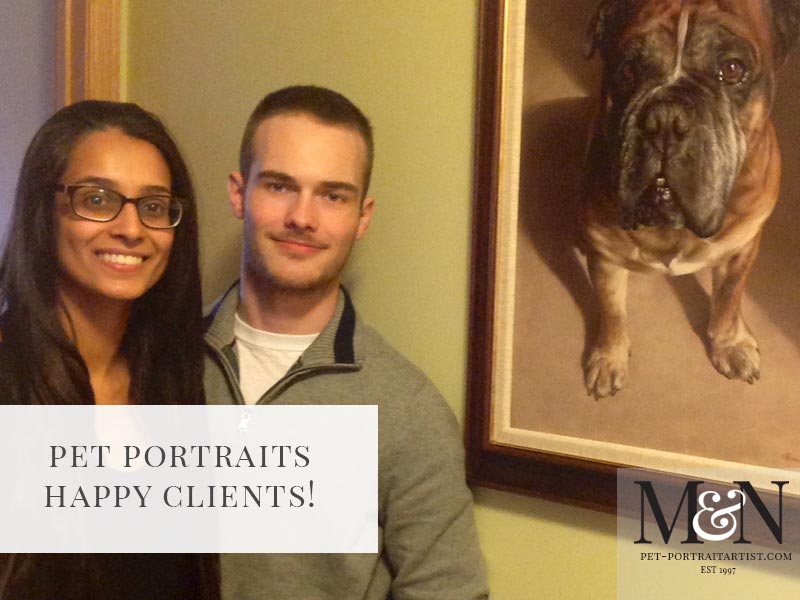 Boomer with his family!
May 19, 2015
Here is Boomer with his family! We have received a wonderful photo from our clients Deepy and Kristian. In 2015 Kristian commissioned Nicholas to paint their much love and missed dog called Boomer. The portrait was an 24 x 18 oil painting traditionally hand painted by Nicholas. Our Traditional flat frame works beautifully with it too. Furthermore, you can see Boomers painting in more detail along with reading all about it on our website.  Another place you can see Boomer on our blog here as too, you can read all about him and his portrait.
Deepy wrote a beautiful email to us which I have added below. We hope you enjoy reading it and viewing their photos.
Hello, I received the picture of Boomer a few weeks ago from my boyfriend, Kristian. It is by far the most beautiful picture I have seen! It is so accurate to how my dog looked like and looks so real that it makes me emotional every time I glance at it. What an amazing gift that I will cherish for the rest of my life because I really don't think it will ever be topped. Thank you for helping us honour Boomer's life, he will always be missed and never forgotten.
Thank you,
Deepy Sidhu
Do you have a dog similar to Boomer that you would like portrayed? Why not head on over to our main website using the navigation above and drop us a line. In addition, why not email us your photos and let us know your ideas for a portrait. We would love to work with you!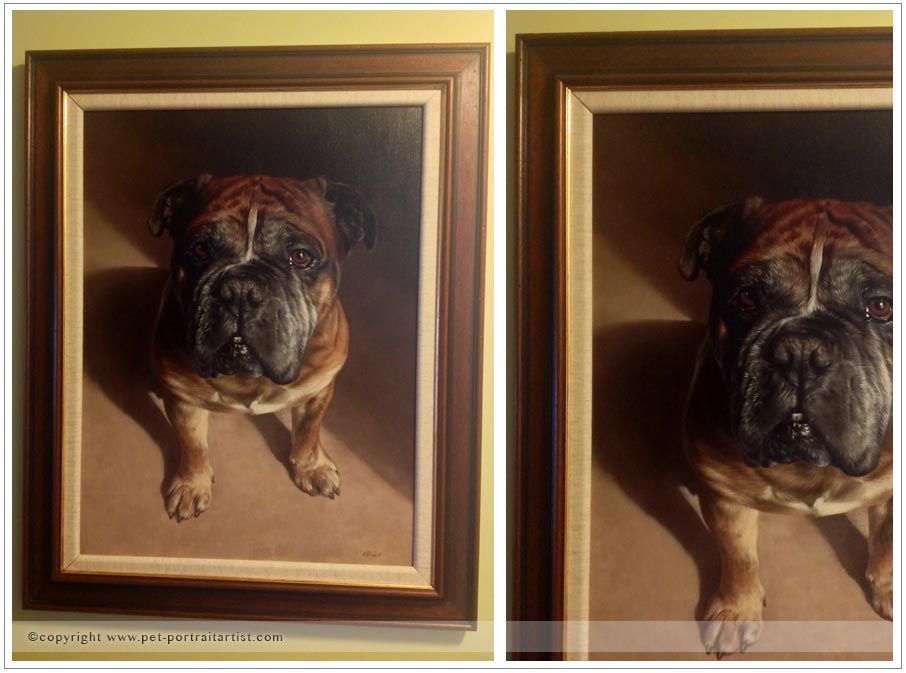 Are you enjoying our blog? Why not sign up to our Melanie's Monthly News, which comes right into your inbox each month! You can sign up at the bottom of our website or at the top of the blog. Please don't forget to subscribe to our YouTube Channel too. You are more than welcome to comment below, we love hearing from our readers!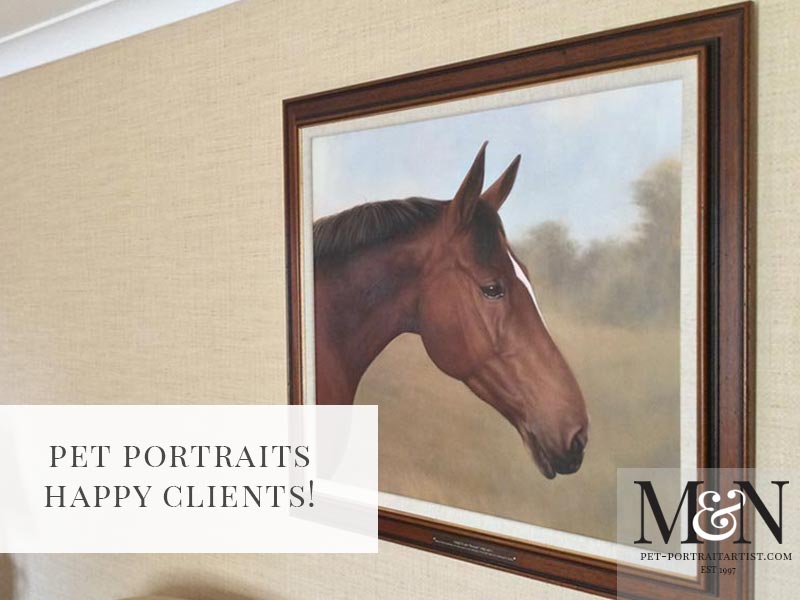 You May Also Like
August 4, 2015
February 23, 2019
March 30, 2019