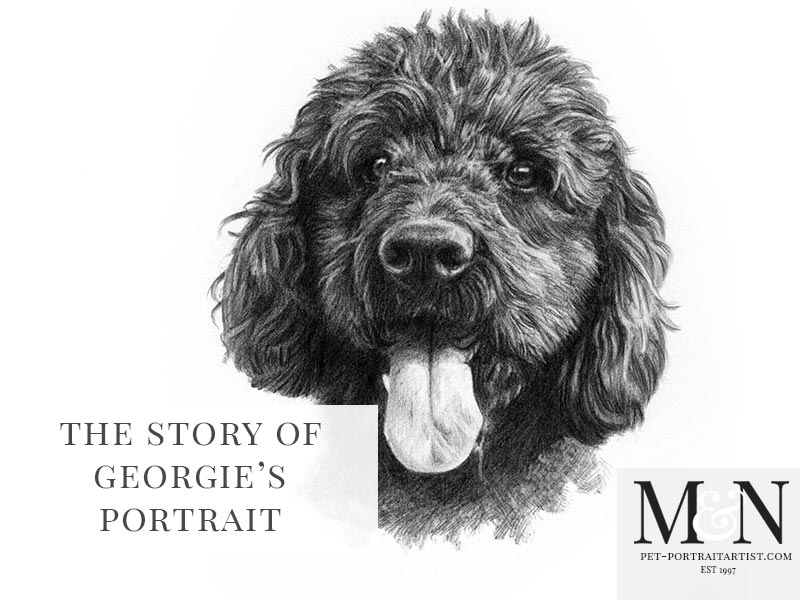 Pencil Drawing of Labradoodle
May 7, 2015
Welcome to my pencil drawing of Labradoodle Georgie. Georgie was commissioned for a special lady called Jane who was retiring. The portrait was in recognition of 22 years of service at Taunton School. Also for her services on the board of governors. Everything was a complete surprise organised by the school with the help of Jane's husband. He was superb at taking the photos of Georgie in secret and sending them to us without Jane knowing.
The pencil drawing was given at the retirement meal presented in front of many of her colleges. The evening was a complete success. They also commissioned Nicholas to create an oil painting of Georgie too. A few weeks later, Jane received the oil portrait. You can see the oil painting of Georgie on her dedicated page Dog Portrait in Oils.
Pop over to our dedicated page where can see photos of Jane receiving the portrait and read all about it – Pet Portraits Happy Clients. The finished drawing of Pencil Drawing of Labradoodle Georgie is below, lots of work and many hours off drawing however all very well worth the outcome. I hope you like it as much as Jane did!!
Finally, we hope that you have enjoyed viewing our Art Studio Blog. Why not sign up to our Monthly newsletter accessible at the bottom of our website which comes out on the 1st of each month. You can catch up on all of the portrait stories and news from our Art Studio! Please don't forget to subscribe to our Youtube Channel too, share, like and follow our social media and you are more than welcome to comment below, we love hearing from our readers!
You May Also Like
July 2, 2023
March 14, 2017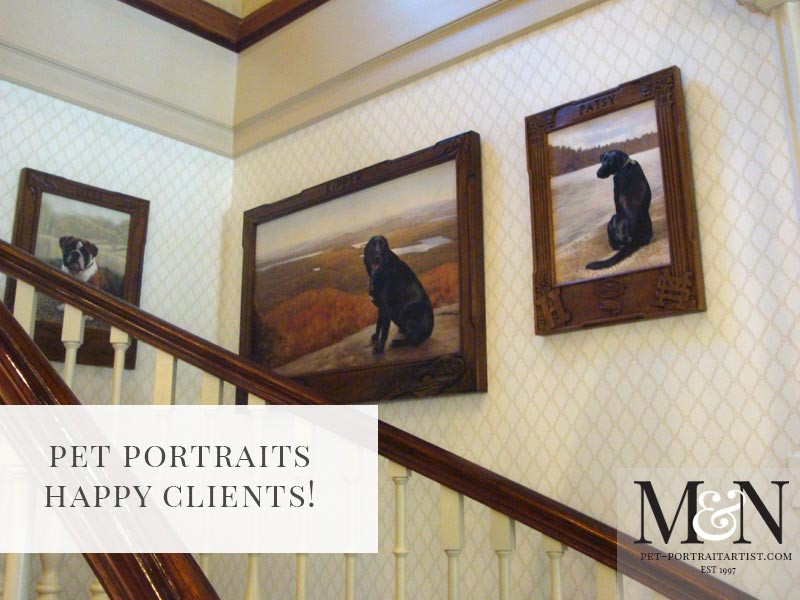 February 15, 2015