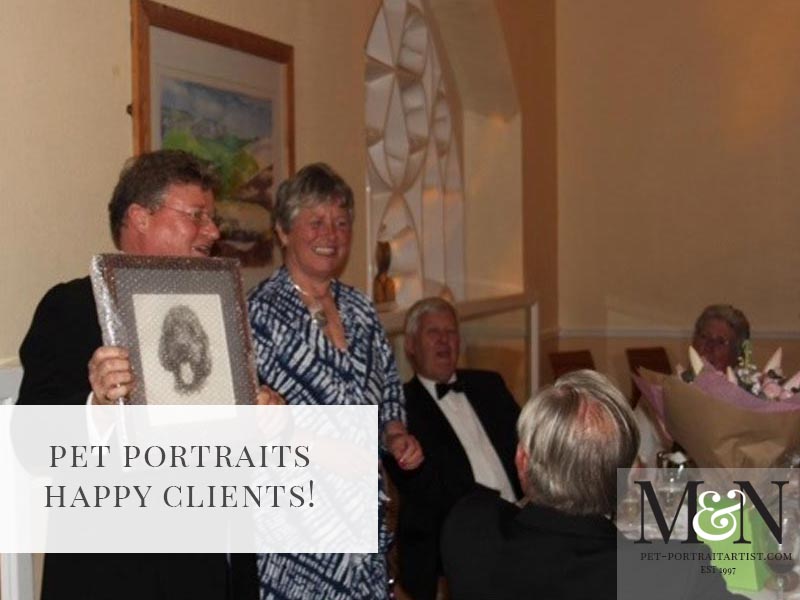 Pet Portraits Happy Clients
May 22, 2015
Welcome to our Pet Portraits Happy Clients post all about Jane and her portraits. The school emails us the most fabulous photos of Jane receiving Georgie's portrait. Jane retired after 22 years of service to Taunton School. Our photos show Jane receiving the pencil drawing. The second part was an oil painting of Georgie. The portraits were a complete surprise to Jane which was wonderful.
If you visit our page all about Georgie's oil painting Dog Portrait in Oils you can see the oil portrait in detail, see a video fo the painting framed and read a magazine article from Somerset Life where the portraits and georgie were featured! You can also see my pencil portrait in more detail if you pop over to Georgie's Pencil Portrait page too.
We hope you enjoy following the story about Georgie's portraits, both in pencil and oil. If you scroll down you can see more photos of Georgie and the portrait when Jane and her family visited our Art Studio for photos!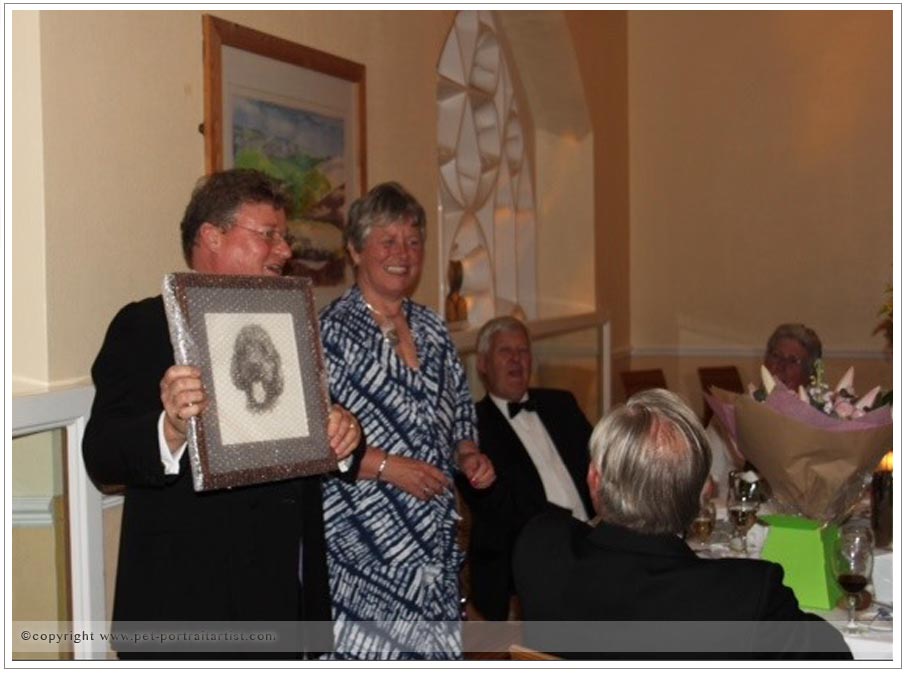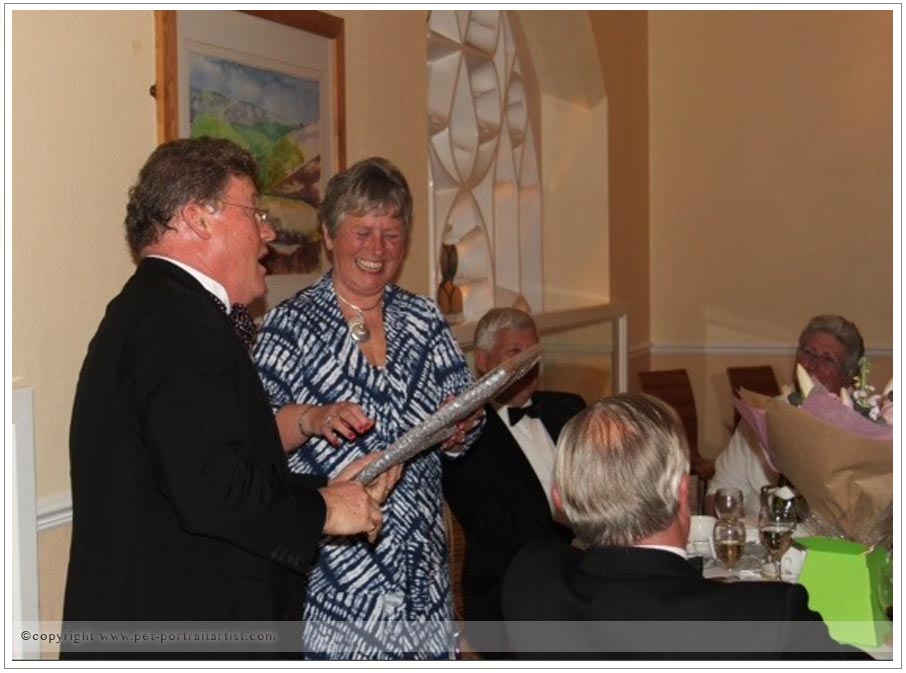 Pet Portraits Happy Clients Visiting the Art Studio
Jane and her husband visited our studio with Georgie. They bought the portraits so we could have a photoshoot of them all together. Georgie the Labradoodle modelled really well as you can see from the photos below. It was the perfect summers day for them to visit.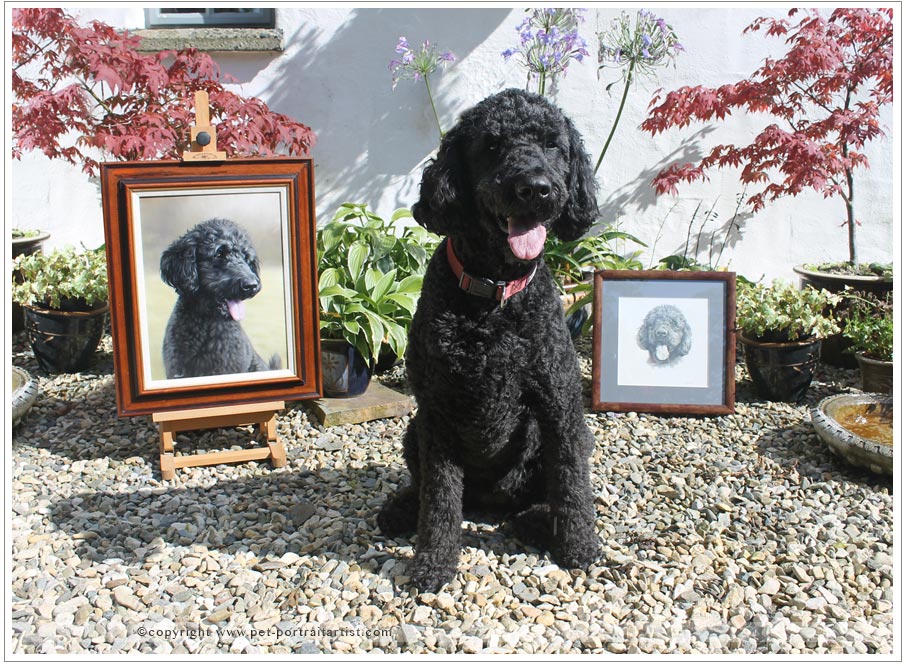 We hope that you have enjoyed viewing our Art Studio Blog. Why not sign up to our Monthly newsletter accessible at the bottom of our website which comes out on the 1st of each month. You can catch up on all of the portrait stories and news from our Art Studio! Please don't forget to subscribe to our Youtube Channel too, share, like and follow our social media and you are more than welcome to comment below, we love hearing from our readers!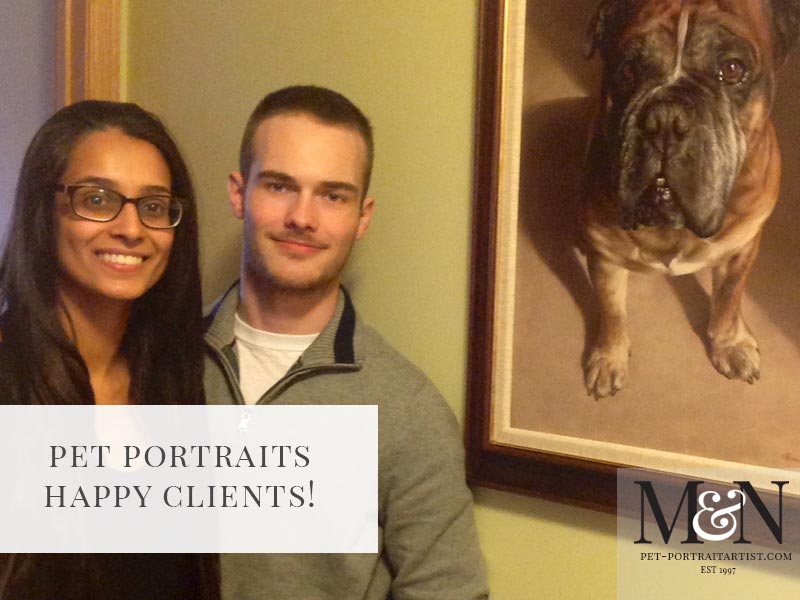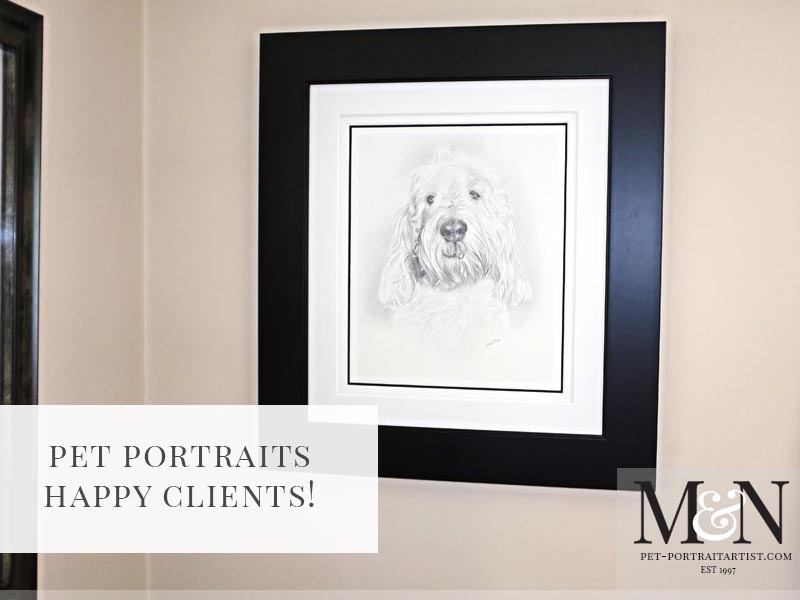 You May Also Like
January 25, 2014
December 16, 2015
September 18, 2018