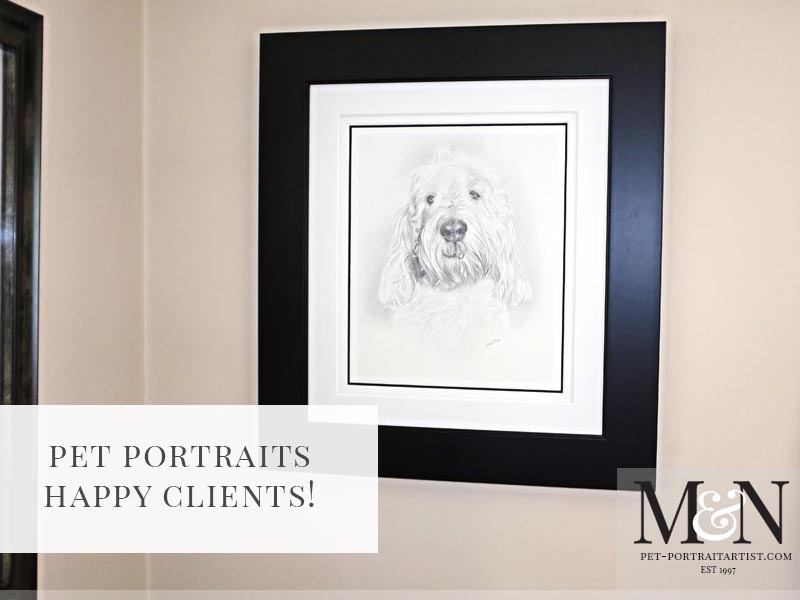 Bilbo's portrait in situ
June 5, 2015
Here is Bilbo's portrait in situ! I thoroughly enjoyed working with client Tony on the portrait of Bilbo, who is a Grand Basset Griffon Vendeen. We chatted on the phone many times, not only about the portrait but about computers too. Tony knew a lot about working with them so we had a lot in common. He was also an avid Apple fan like us. Bilbo was a great model and Tony enjoyed photography so he had many wonderful photos of Bilbo. If you would like to see the portrait of Bilbo closer up in more detail her don over to his dedicated page – Pencil Portrait of Bilbo.
We received a wonderful photo from Tony when the portrait was all framed. Nicholas and myself particularly love the triple mount with the dark line which really brings out the drawing. We can't thank Tony and his wife enough for taking this photo. We have added a testimonial from Tony which was sent with the photo.
Hello
I just wanted to say how thrilled we both are with the portrait of Bilbo. As you can see it is now framed and hanging in pride of place in our front room.
Regards, Tony
If you would like a pencil portrait of your Grand Basset Griffon Vendeen, or any breed of dog, for that matter, I would love to work with you. Drop me a line via my website and let me know your ideas!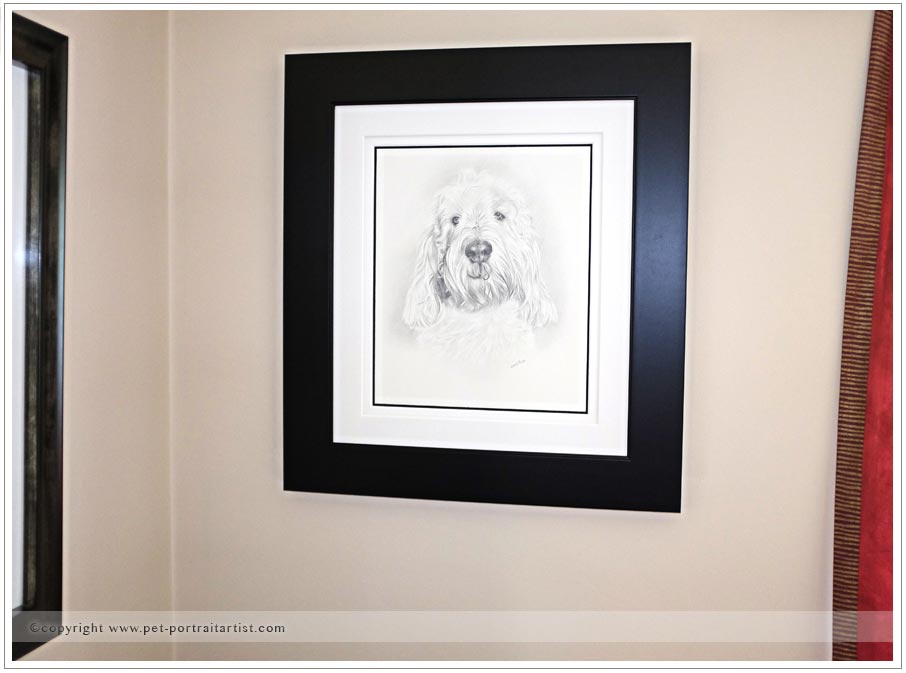 Are you enjoying our blog? Why not sign up to our Melanie's Monthly News, which comes right into your inbox each month! You can sign up at the bottom of our website or at the top of the blog. Please don't forget to subscribe to our YouTube Channel too. You are more than welcome to comment below, we love hearing from our readers!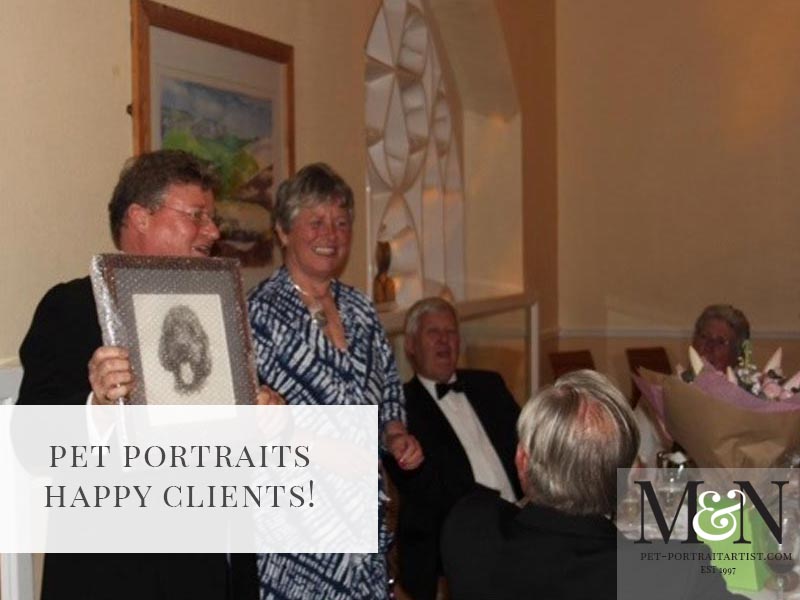 You May Also Like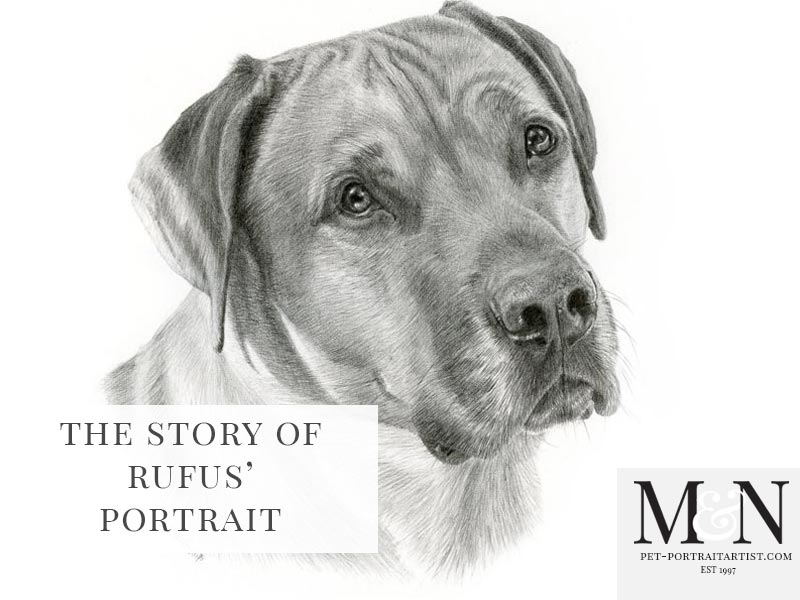 September 3, 2014
December 25, 2015
January 4, 2017