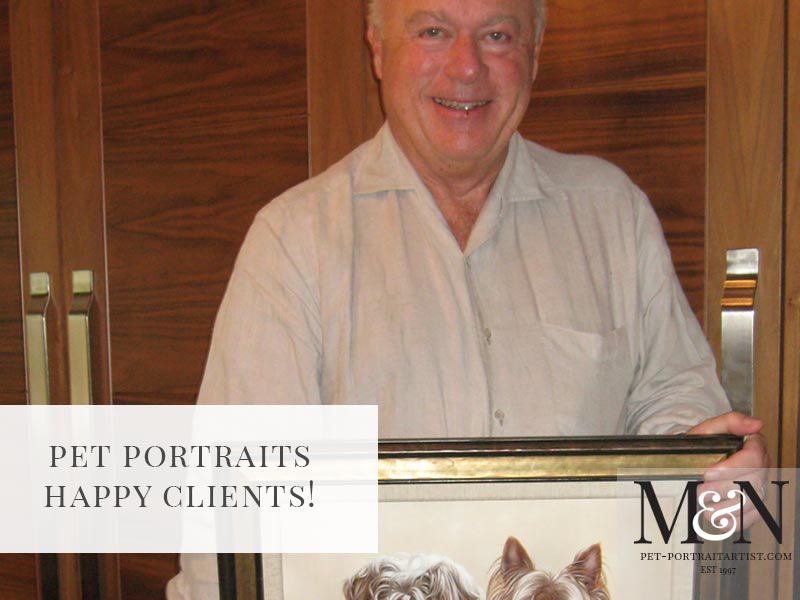 Henry and George's painting with Simon
June 22, 2015
Welcome to the post all about Henry and George's painting with Simon. Henry and George's portrait was painted by Nicholas at 16 x 12 size on Italian Linen Canvas. Lisa Shaw commissioned Nicholas to paint Henry and George for a birthday surprise for her husband Simon in 2015. Sadly George passed away before the painting was complete, so it serves to be a wonderful memory for all of the family. Henry is still doing well at 18 years old and he posed beautifully for Lisa in the photo below.
We always love to see photos form our clients when the paintings arrive or are presented to the recipient and Lisa very kindly took some photos of Simon and Henry with the painting. I have also added them to our testimonials pages on our website. We hope you enjoy reading Lisa's testimonial below and viewing the photos.
Hi Melanie,
Simon gets to see his present! He was quiet at first, thought he didn't like it.
He was quiet because he was so emotional.
Simon LOVES the portrait, so please pass on our thanks to Nicholas.
Henry thinks its pretty cool too!!
Lisa x
We hope that you have enjoyed viewing our Art Studio Blog. Why not sign up to our Monthly newsletter accessible at the bottom of our website which comes out on the 1st of each month. You can catch up on all of the portrait stories and news from our Art Studio! Please don't forget to subscribe to our Youtube Channel too, share, like and follow our social media and you are more than welcome to comment below, we love hearing from our readers!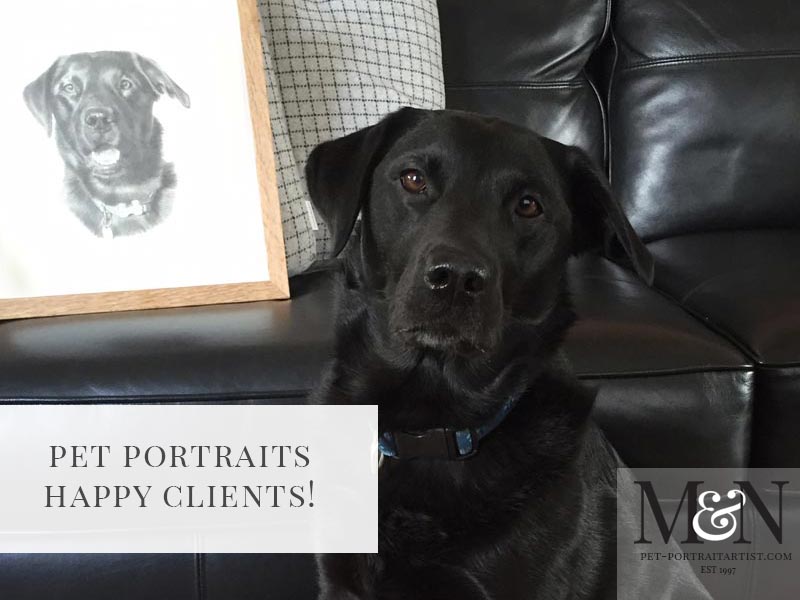 You May Also Like
April 29, 2018
August 30, 2017
January 25, 2014