Pencil Pet Portrait of Shep
June 13, 2015
Welcome to the pencil pet portrait of Shep. Steve Reader emailed our studio ensuring about having a pencil drawing of his dog called Shep. Sadly Shep had passed away and you can read Steve's initial email to us below…
Hi Melanie,
We are very keen to commission a pencil portrait as a special tribute to our recently departed rescue dog, Shep. Full of character he loved his walks and chasing his ball especially on the beach. We have a particular picture we would like of him lying on a beach, and think 16×12 would be a great size. In conclusion, please let me know the next steps. I look forward to hearing from you.
Kind regards,
Steve
I love it when clients know exactly what they want from their portrait. Therefore I drew Shep from Steves favourite photo at 16 x 12 size as requested. I hope you like it, scroll down to see the pencil portrait framed…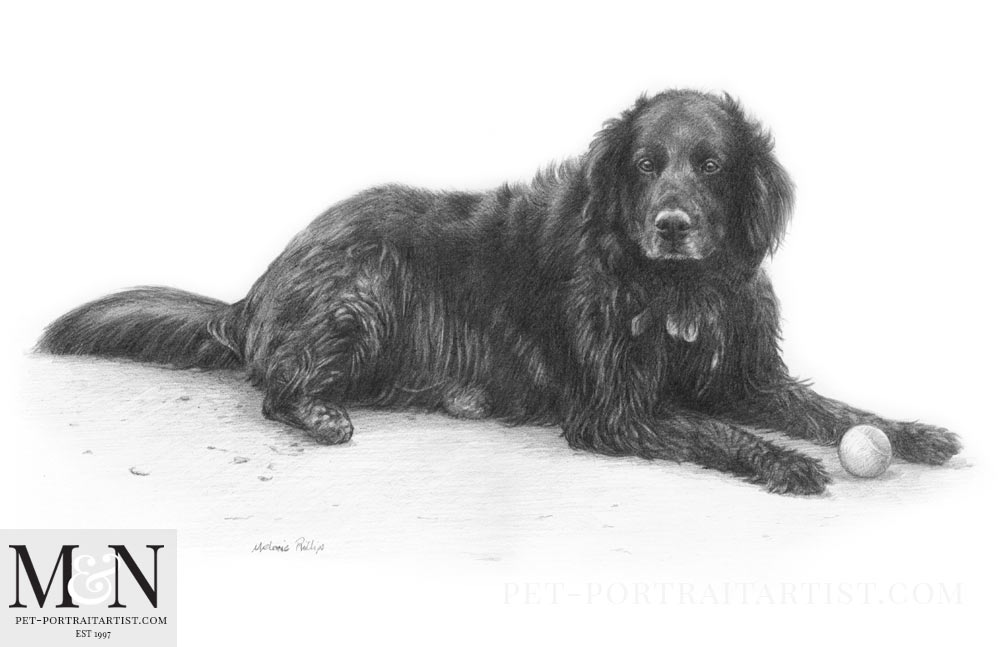 Pencil Pet Portrait of Shep – Happy Clients
Steve emailed and sent a photo of his portrait of Shep when it was framed. You can read his email below which accompanied the portrait. I am thrilled that Steve and his family now have a wonderful reminder of Shep for all of the family to enjoy.
Hi Melanie
Please see Shep fully mounted and framed. We are chuffed to bits with the final portrait.
Cheers
Steve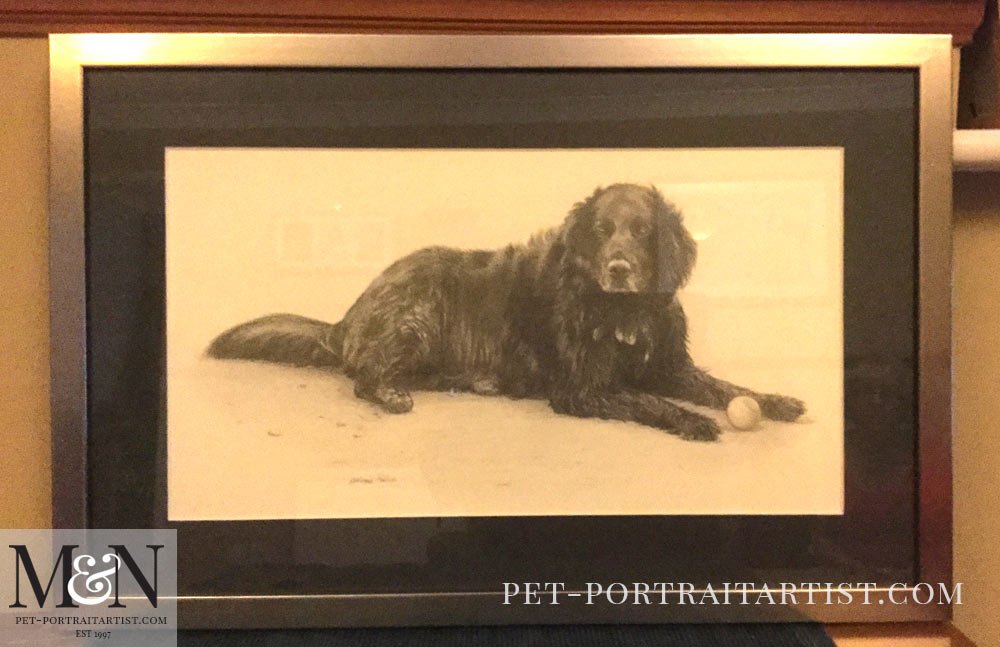 Finally, we hope that you have enjoyed viewing our Art Studio Blog. Why not sign up to our Monthly newsletter accessible at the bottom of our website which comes out on the 1st of each month. You can catch up on all of the portrait stories and news from our Art Studio! Please don't forget to subscribe to our Youtube Channel too, share, like and follow our social media and you are more than welcome to comment below, we love hearing from our readers!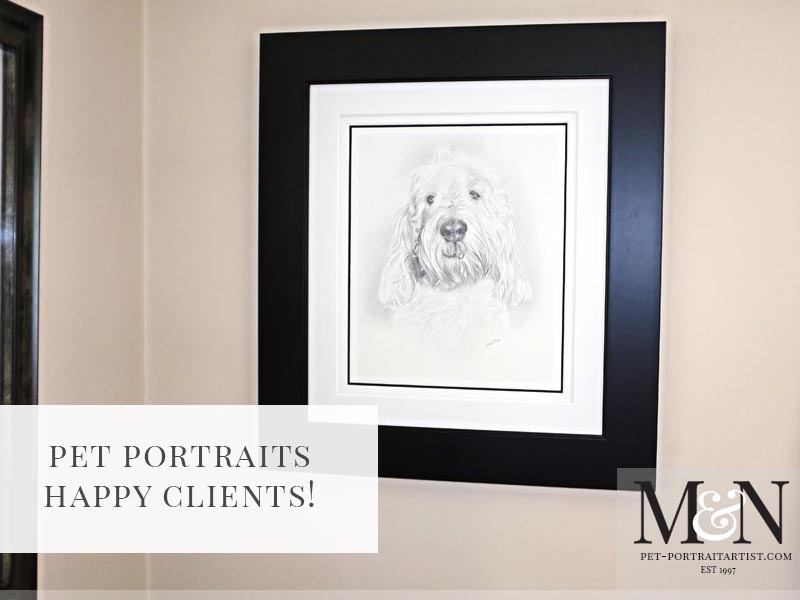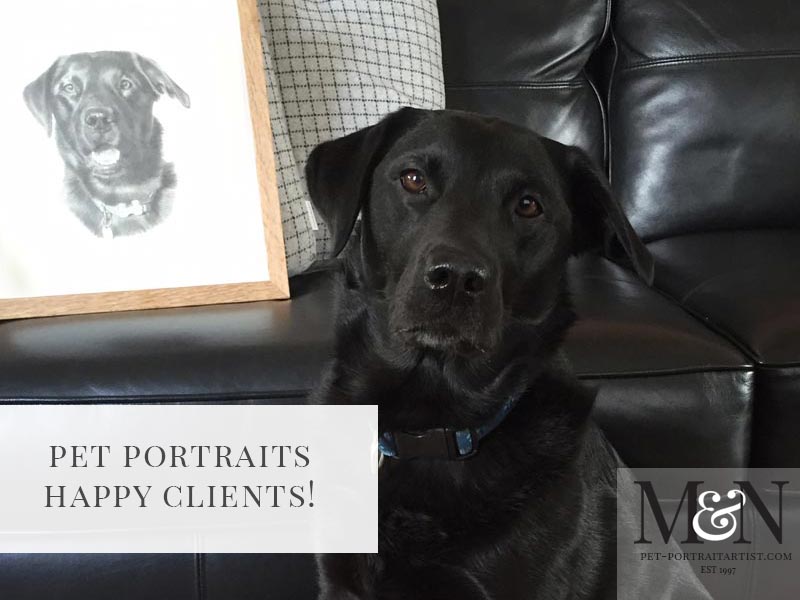 You May Also Like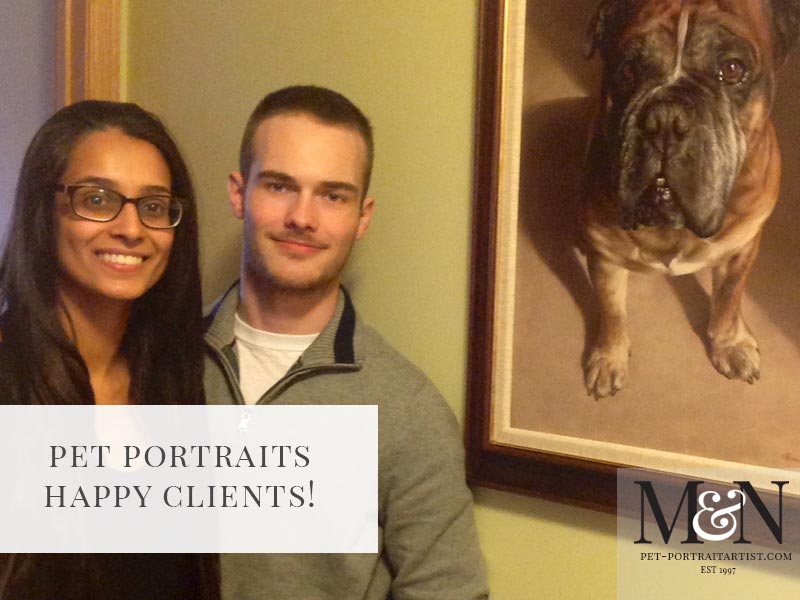 May 19, 2015
January 4, 2017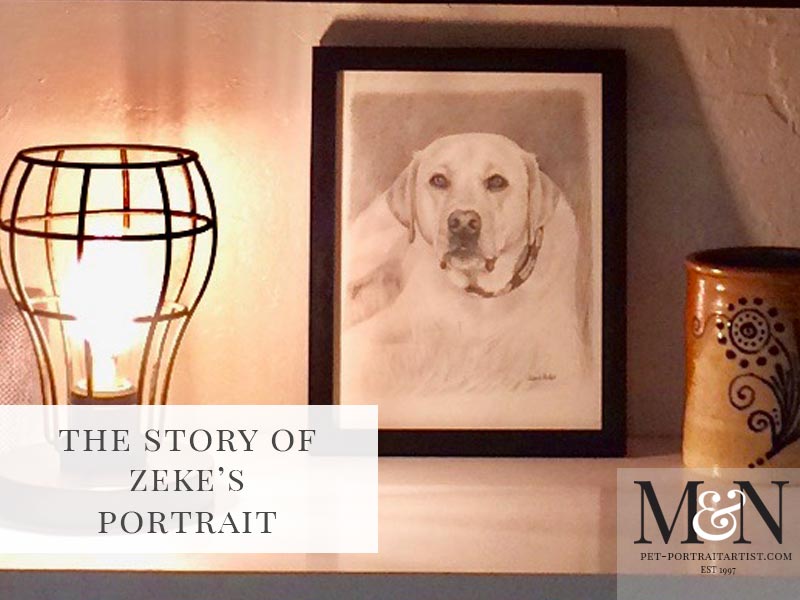 October 3, 2017