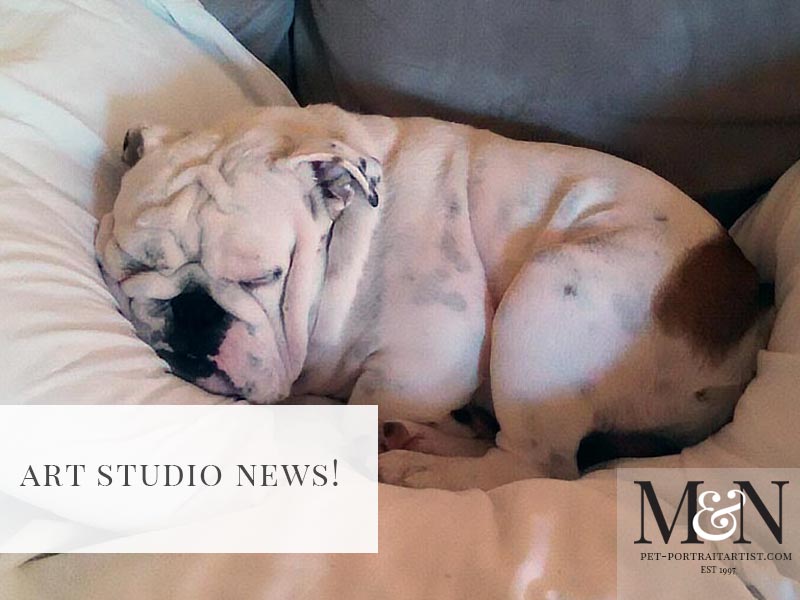 Niko who is named after Nicholas!
August 12, 2015
Welcome to our blog post all about Niko who is named after Nicholas! Our clients recently commissioned a painting of they very handsome dog Remi who passed away suddenly.  You can see the portrait which Nicholas painted here –  Remington. Remi sadly passed away far too soon in his life.
Pattie decided that she wanted to breed with remission sister Ruby. Thankfully she soon was in pup and the whole family were waiting with basted broth at the puppy arrival. They named one Baxter which they have kept and named another of the pups after Nicholas! What an honour!
We have been receiving fabulous updates of Nicholas as he has been growing up. Nicholas the puppy is now fully grown and his nickname is Niko.
Pattie sent the most wonderful photo of Niko snoozing in his comfy bed. We thought we would add it to our blog for our readers to see. Im sure it will make you smile as much as it has made us smile. Our clients and family live in Hawaii so we are unable to meet them in person…although maybe one day!! 🙂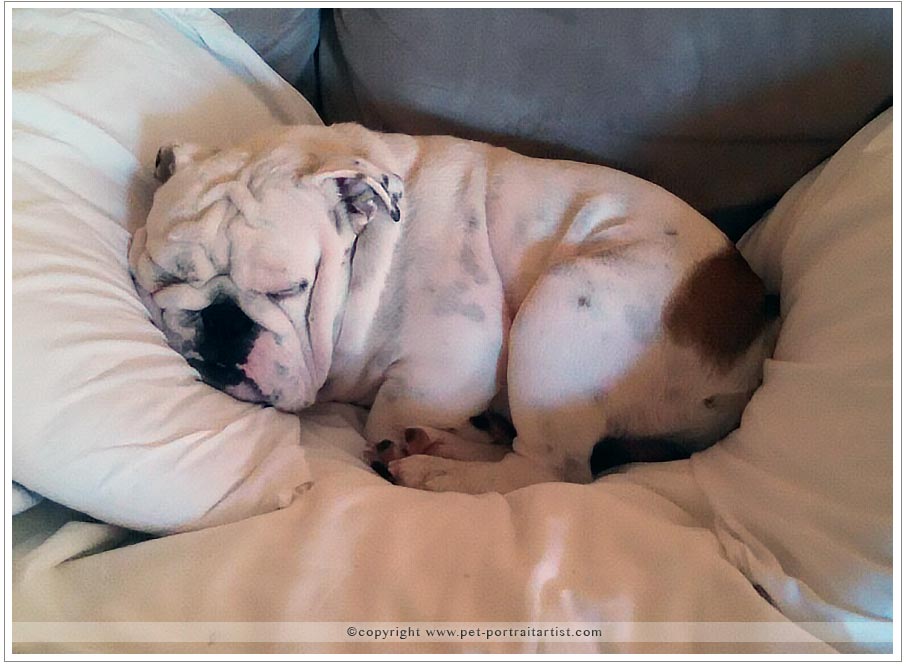 Finally, we hope that you have enjoyed viewing our Art Studio Blog. Why not sign up to our Monthly newsletter accessible at the bottom of our website which comes out on the 1st of each month. You can catch up on all of the portrait stories and news from our Art Studio! Please don't forget to subscribe to our Youtube Channel too, share, like and follow our social media and you are more than welcome to comment below, we love hearing from our readers!
You May Also Like
July 14, 2014
February 13, 2018
January 27, 2016