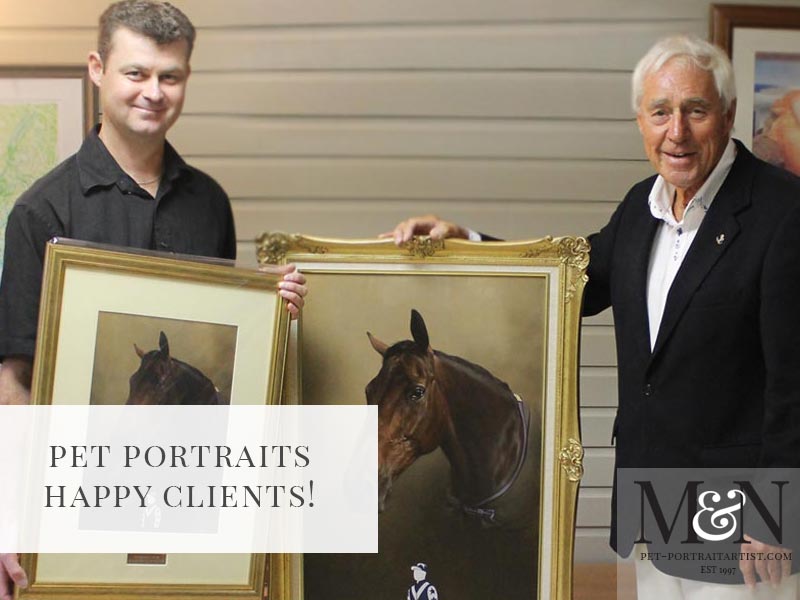 Happy Clients Ted and Janice
August 5, 2015
Welcome to our post all about happy clients Ted and Janice. Ted is a returning client of ours and such a lovely man. We love him so much. He is a wonderful person to know, completely genuine. We have been honoured to work with him and Janice over the years. Janice, his partner is very lovely too. One evening when we went out for a meal I was taken quite poorly afterwards. Janice looked after me very well! It must have been the food but every one else was fine. I did have the Salmon though.
Ted and Janice have commissioned us to create some lovely portraits for them over the years and this portrait in particular was one fo our favourites. Nicholas painted their horse Ballycastle King along with their racing stripes too. Ted and Janice visited our studio to collect Ballycastle King, along with two prints also.
The portraits were a success. We all went out for a meal to celebrate at a local hotel. Thankfully the food was fine this time. It has been around 6 years since we did the last paintings for them so it was lovely to catch up and we had a fabulous evening. I have added the photos onto our testimonials page, you can see them all here – Happy Clients >>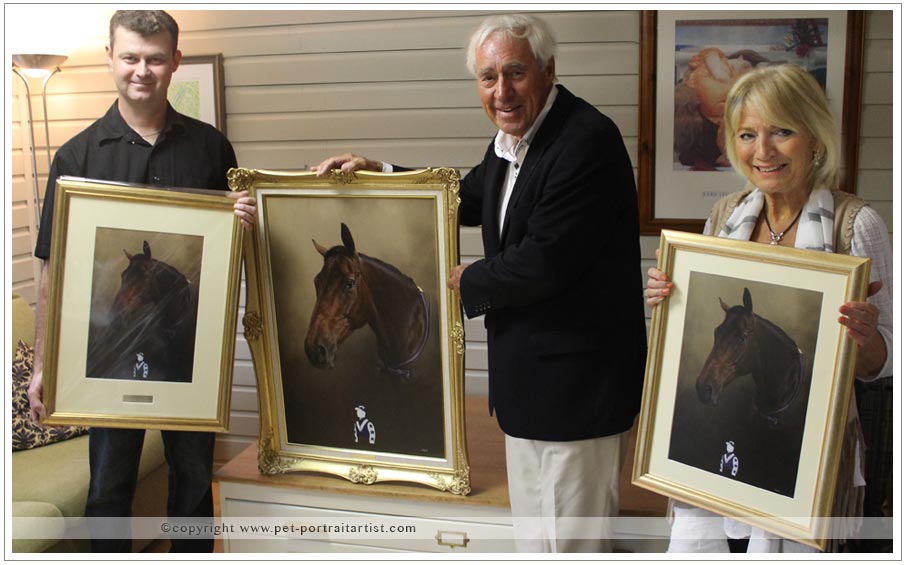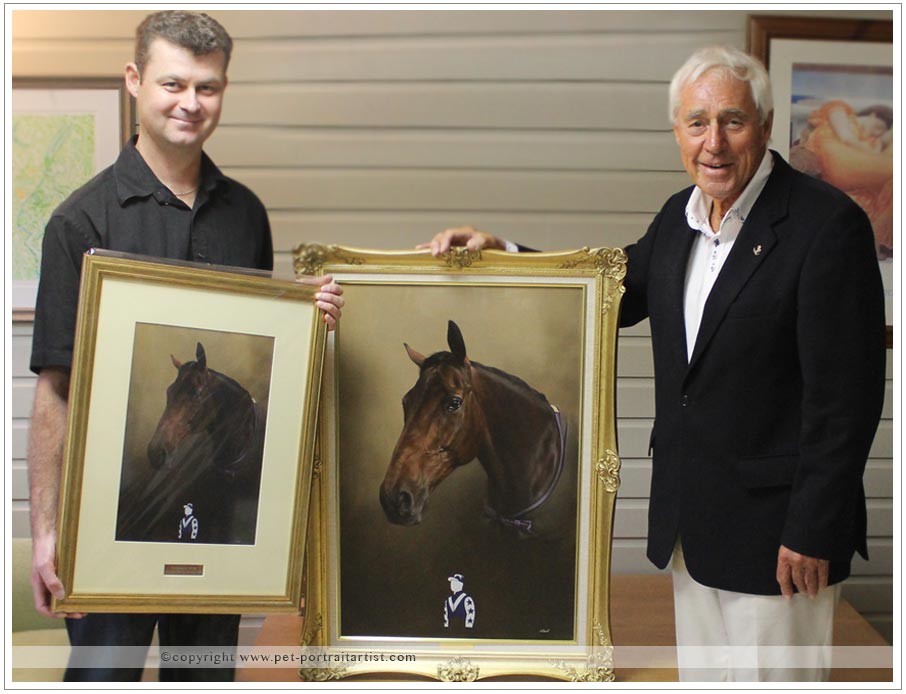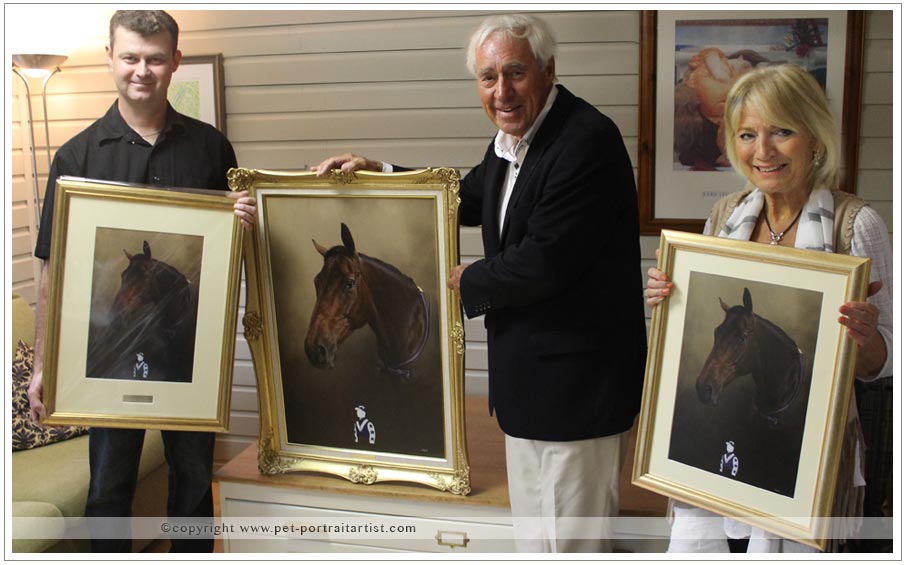 We hope that you have enjoyed viewing our Art Studio Blog. Why not sign up to our Monthly newsletter accessible at the bottom of our website which comes out on the 1st of each month. You can catch up on all of the portrait stories and news from our Art Studio! Please don't forget to subscribe to our Youtube Channel too, share, like and follow our social media and you are more than welcome to comment below, we love hearing from our readers!
You May Also Like
July 29, 2018
March 30, 2019
February 24, 2019