Pencil Pet Portrait of Gianni
September 10, 2015
Welcome to my pencil pet portrait of Gianni. Gianni is a King Charles Spaniel who lived with his owner Kelly, in Australia. Sadly Gianni passed away at the age of 12 and so Kelly sent us this wonderful email to enquire about having a portrait….
Hi Melanie & Nicholas,
I'm located in Central Victoria in Australia. I've been searching on the web to see what pet portrait artists there are out there. I thought your drawings and paintings were absolutely amazing. So "real life" looking!! I very sadly lost one of my dearly loved dogs, a 12 year old Cavalier King Charles called 'Gianni' last week. It's been so devastating. I have drawings of two of our other dogs that we lost a few years ago. I thought I'd love to have one of Gi too…..
Kelly emailed me a lovely photo of Gianni, perfect for a pencil portrait. You can see the outcome below. The portrait was a 12 x 10 pencil drawing, hand drawn by myself, Melanie.
Finally we hope that you have enjoyed viewing our Art Studio Blog. Why not sign up to our Monthly newsletter accessible at the bottom of our website which comes out on the 1st of each month. You can catch up on all of the portrait stories and news from our Art Studio! Please don't forget to subscribe to our Youtube Channel too, share, like and follow our social media and you are more than welcome to comment below, we love hearing from our readers!
You May Also Like
September 21, 2016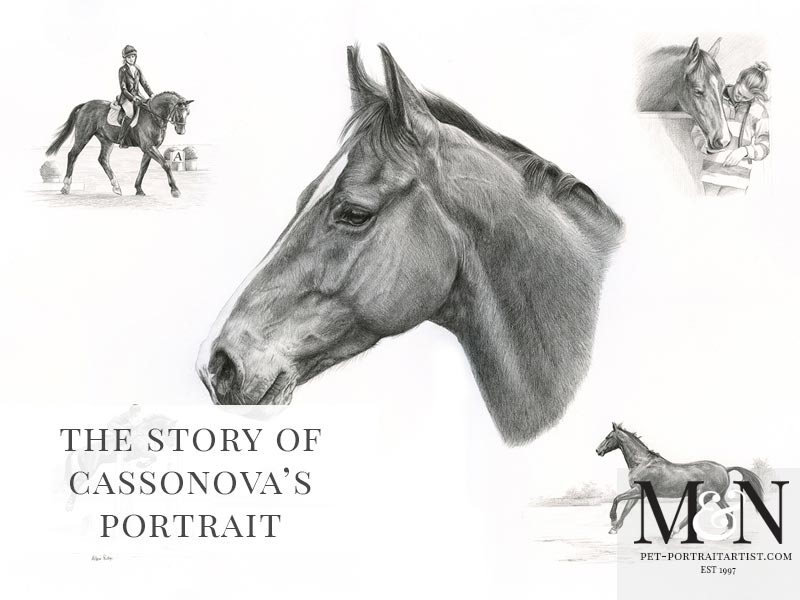 May 12, 2016
February 15, 2018