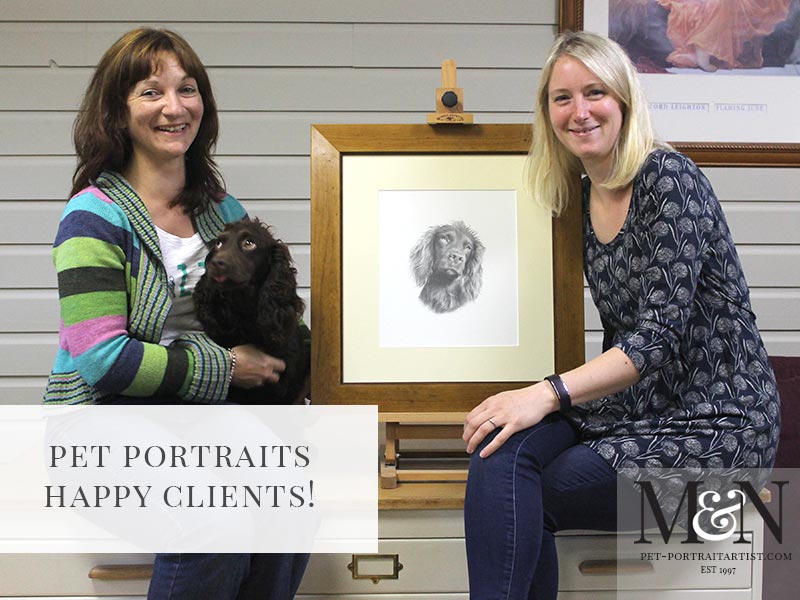 Happy Pet Portraits Clients – Tracey and Moo
October 7, 2015
Happy Pet Portraits Clients Tracey and Moo visited  my art studio to collect her portrait of Moo.  Tracey commissioned me to draw her gorgeous cocker spaniel called Moo. She was a returning client and it was lovely to be working with Tracey again.You can see Moo's pencil portrait on her blog post page Cocker Spaniel Pet Portraits where you can see her in more detail.
Tracey was delighted with the portrait and we took the opportunity to take some photos while they were here. Moo modelled beautifully, she is such a gorgeous dog, I could quite easily have dog napped her! She kept Lily amused brilliantly and made us all smile. Nicholas also took a few photos of myself, Tracey and Moo with the portrait which came out fabulously too, so I have added them to our main pet portraits testimonials page and on my dedicated pencil pet portraits website too.
If you would like to commission a pencil pet portrait of your Cocker spaniel, please do drop me a line. I would love to work with you. If you are in the UK and fancy a visit to our art studio we always welcome clients by appointment. Just let us know the day you would like to come and we will make arrangements. We can also take photos of your dogs free of charge. Alternatively if you live far away across the point, this isn't a problem either. We work with clients form all over the world and draw from photos they email. Nicholas and myself look forward to working with you soon!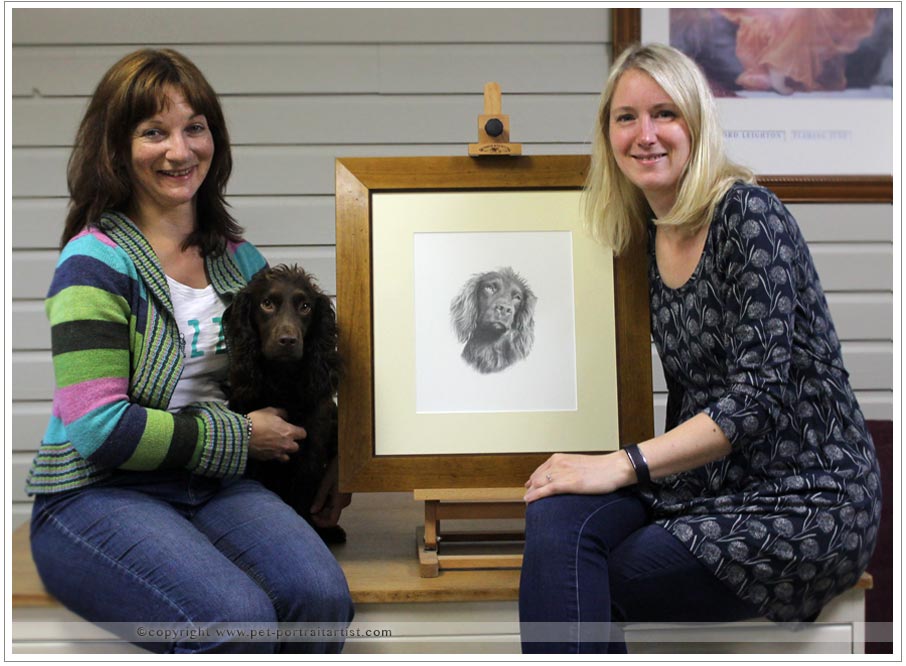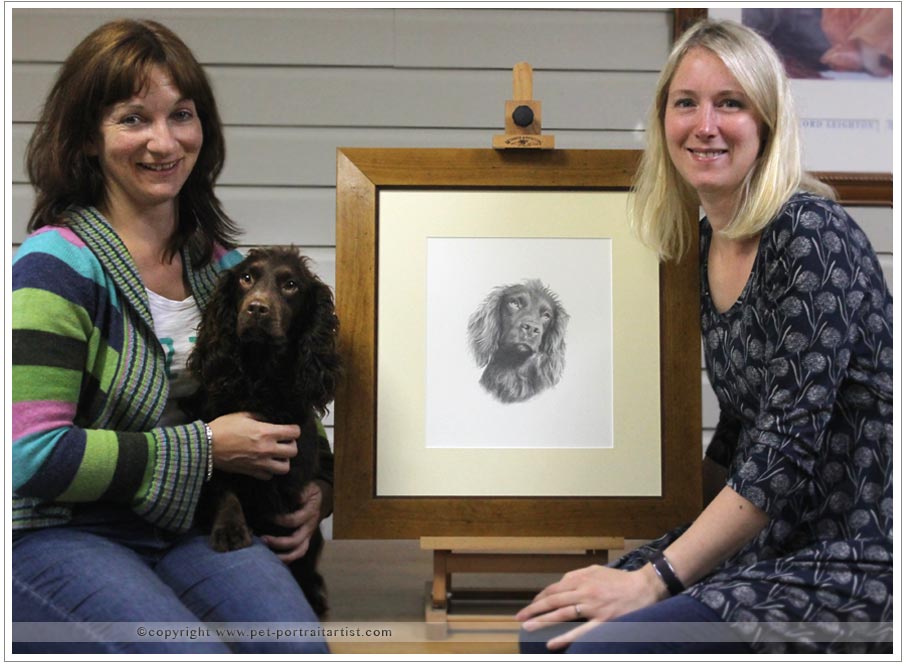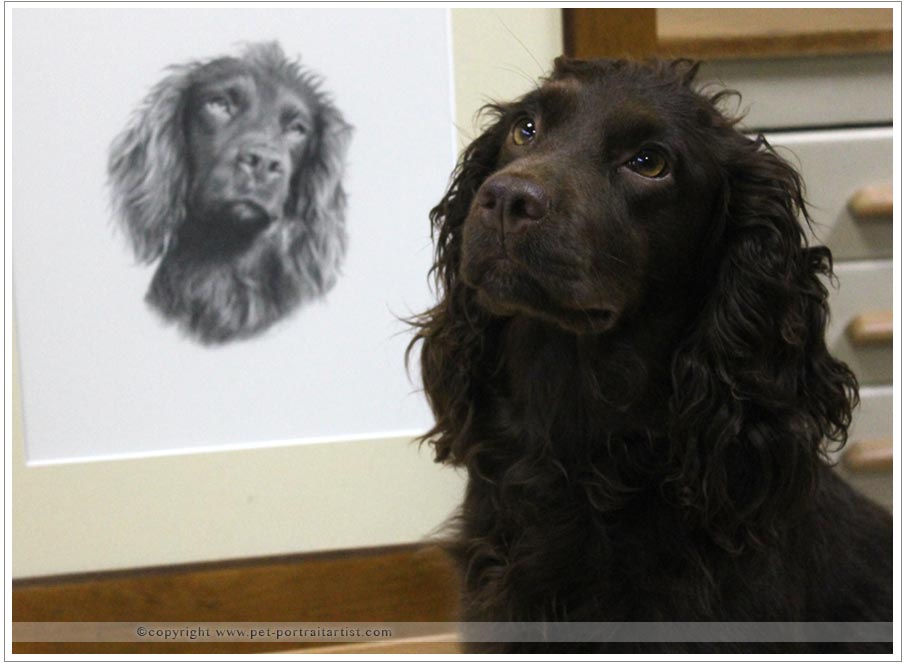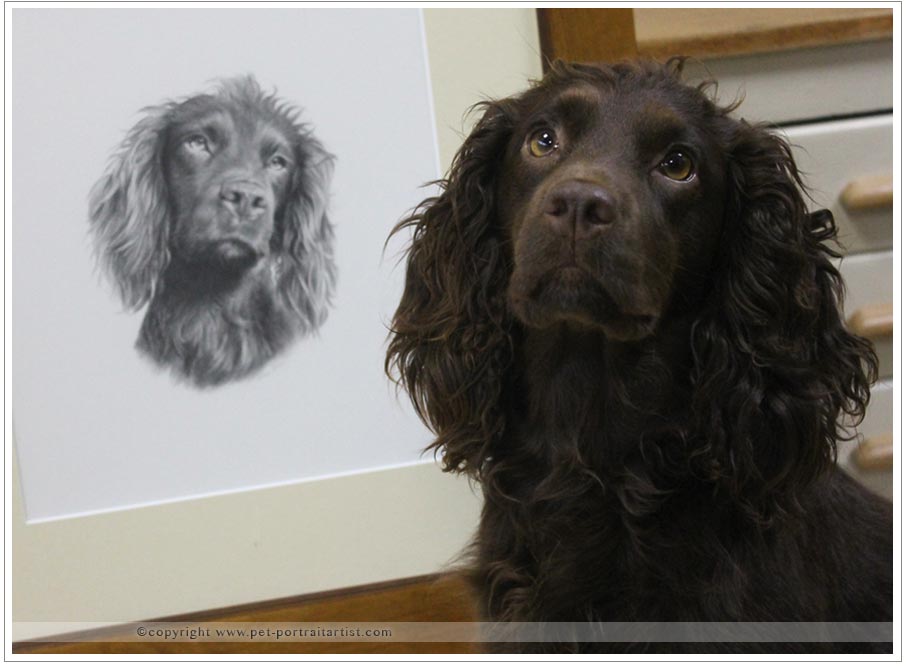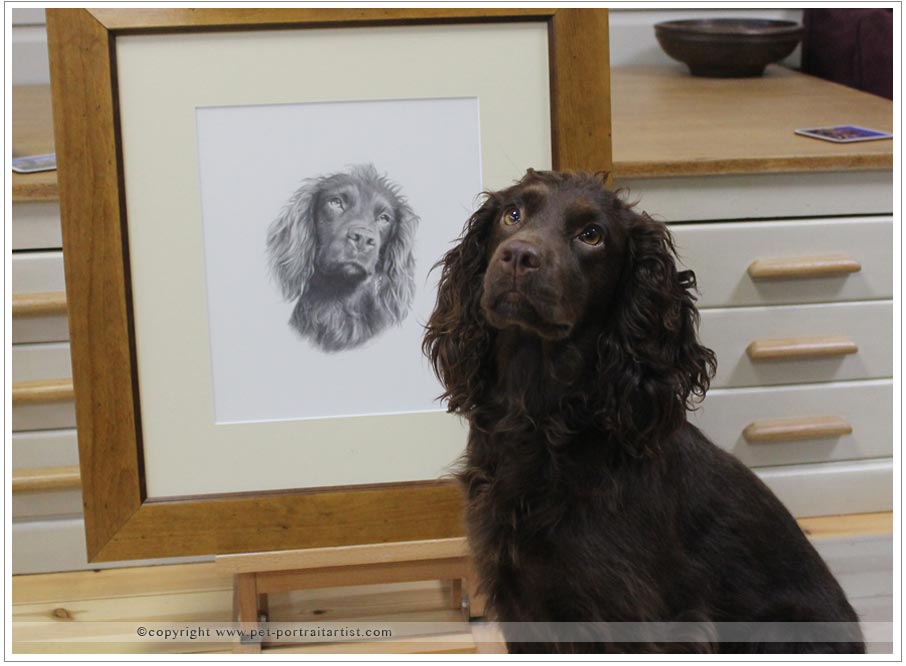 Finally, we hope that you have enjoyed viewing our Art Studio Blog. Why not sign up to our Monthly newsletter accessible at the bottom of our website which comes out on the 1st of each month. You can catch up on all of the portrait stories and news from our Art Studio! Please don't forget to subscribe to our Youtube Channel too, share, like and follow our social media and you are more than welcome to comment below, we love hearing from our readers!
You May Also Like
April 29, 2018
December 4, 2017
December 24, 2021