Happy Clients John And Luna
November 29, 2015
Here are very Happy Clients John And Luna. We have received a lovely photo of our client John with his two dogs Lunita and Pincho. Also along with Luna's painting on the wall behind.

Nicholas painted Luna a few months ago in oils on canvas. John didn't have many photos of Luna however did have one of her walking along a trail. This worked really well for the oil painting, quite an unusual composition. In addition, it has a superb lighting positioned for John to view every day. What a wonderful way to remember Luna.

I have added the photo to our testimonials Happy Clients section on our website and you can read John's testimonial below.
Happy Client!
Dear Melanie and Nicholas,
I apologize for the quality of the photograph. However it does show how Luna's portait is siutated in my bedroom. I can see it each morning as I awake. It is illuminated by a set of Revelite LEDs which in normal vision renders her portrait in vivid color and depth, but isn't well captured by the camera. I am petting Lunita, who is Luna's daughter and Pincho, my 6 month old Aussie puppy. Hope eventually to do their portraits too.
Best regards!
John
Further more, if you are looking to have an oil painting of your dog, we would be thrilled to work with you. Just head on over to our website and our contact page. Drop us a line with your photos. Let us know the kind of portrait you would like and your ideas. We are looking forward to working with you.
Finally we hope that you have enjoyed viewing our Art Studio Blog. Why not sign up to our Monthly newsletter accessible at the bottom of our website which comes out on the 1st of each month. You can catch up on all of the portrait stories and news from our Art Studio! Please don't forget to subscribe to our Youtube Channel too, share, like and follow our social media and you are more than welcome to comment below, we love hearing from our readers!
You May Also Like
April 4, 2023
April 3, 2018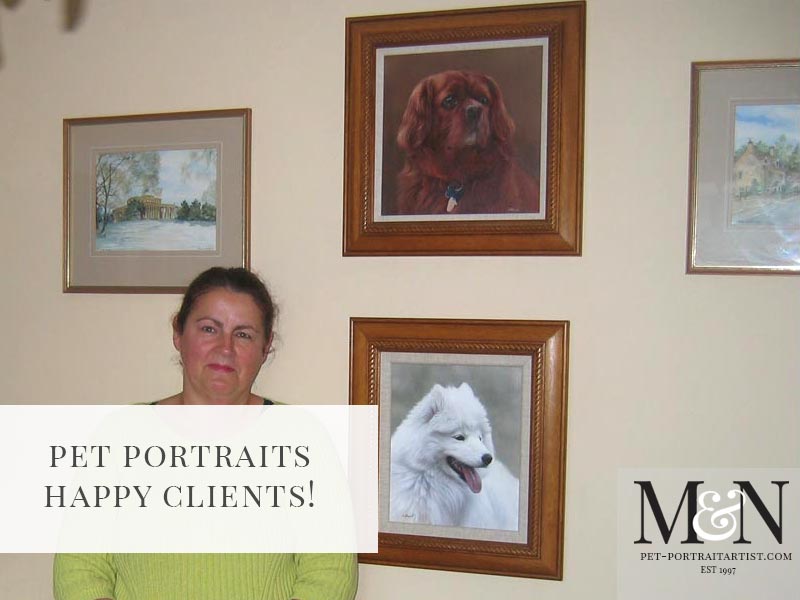 March 15, 2015