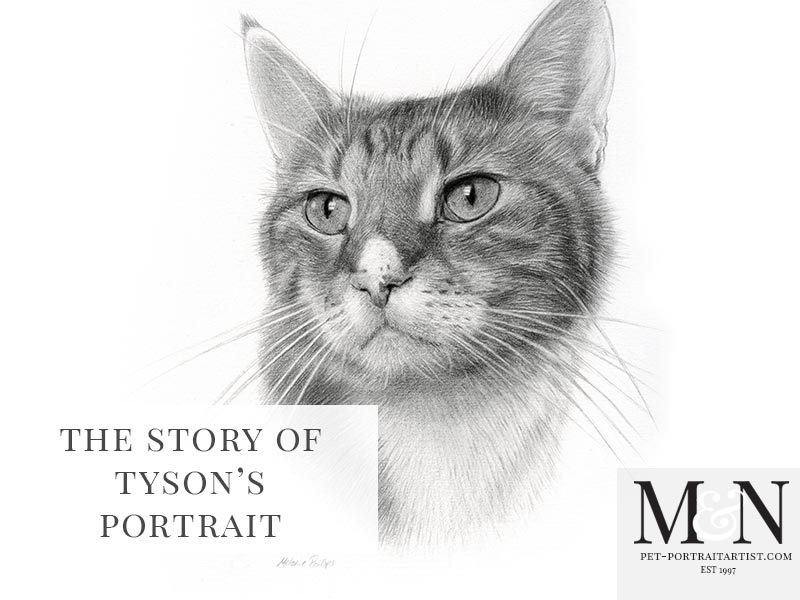 Cat Pet Portrait of Tyson
June 9, 2016
Welcome my Cat Pet Portrait of Tyson. He has been drawn for Kim, my client in the USA. The portrait is a 12 x 10 pencil drawing on Italian Fabriano paper and I have been working on his portrait for around a week in total.
You can see the blog post about Kim and her portrait when it arrived and see some wonderful photos too. Hope on over to my Cat Pencil Portraits – Happy Clients page to read all about the commission.
Cat Pet Portrait of Tyson – Photos
The photos of Tyson haven't come out as well as the final scan, however hopefully it will give my readers a good idea as to what the drawing is like. I took some photos of the portrait with my pencils in their jugs, as well as on the portrait itself which you can see below. This often helps to give prospective clients an idea of the scale of the portrait. Its often very difficult to visualise how big a portrait is, not forgetting the finished article will be bigger due to the mount / matt and frame.


Cat Pet Portrait of Tyson – Video
Here at last is the cat portraits video of Tyson all framed.
Cat Pet Portrait of Tyson – Framed
Here is Tyson my latest cat pet portraits framed. I worked closely with my framer Amanda on the frame. It was important to create a combination of mount / matt and frame that suited the portrait. We also worked with my clients requests too at every stage. The frame is called Windsor Wash and the mount / matt colours are Hayseed and Pale Grey. It works so well with the drawing of Tyson, it has to be one of my favourite frames to date!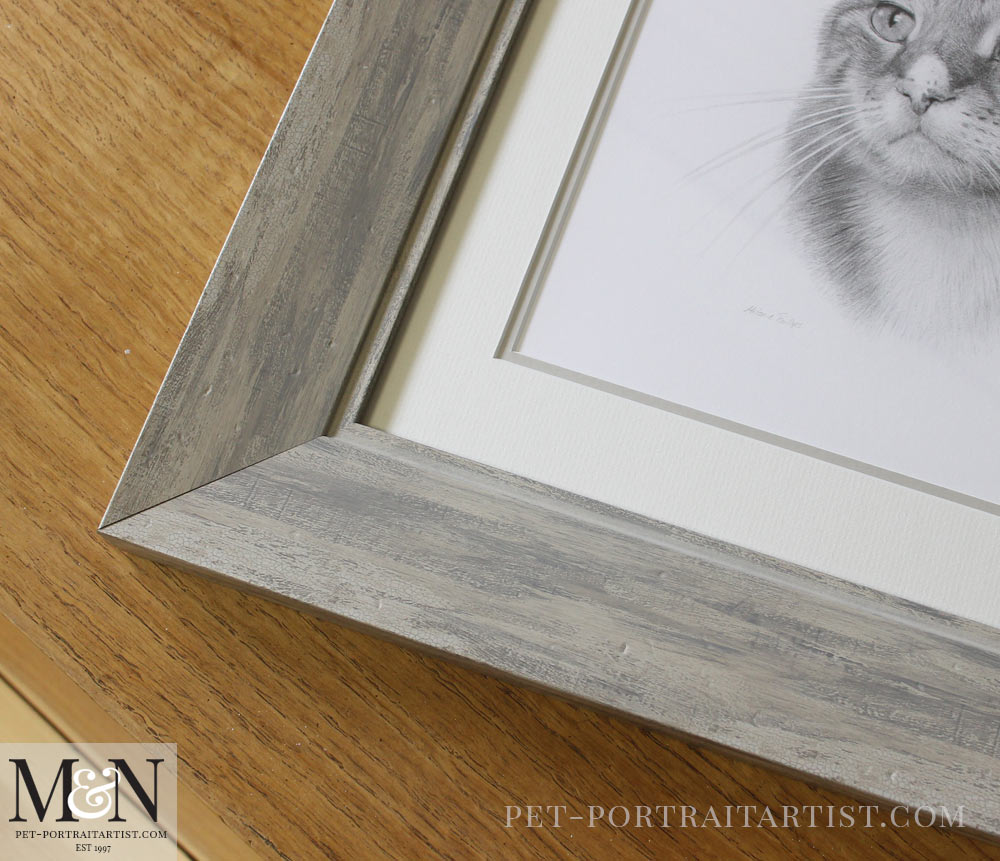 We hope that you have enjoyed viewing our Art Studio Blog. Why not sign up to our Monthly newsletter accessible at the bottom of our website which comes out on the 1st of each month. You can catch up on all of the portrait stories and news from our Art Studio! Please don't forget to subscribe to our Youtube Channel too, share, like and follow our social media and you are more than welcome to comment below, we love hearing from our readers!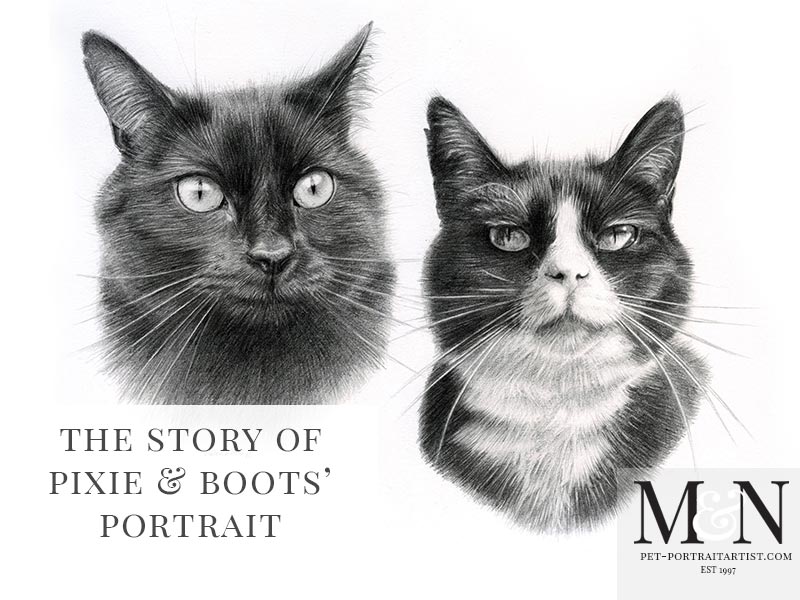 You May Also Like
December 25, 2015
June 3, 2017
December 3, 2016