Pet Portraits Video of Chico and Amber
July 5, 2016
Welcome to my latest pet portraits video of Chico and Amber. The video shows the portraits close up and in detail while I narrate. Each painting was commissioned by returning clients of their dog and horse. Nicholas Beall traditionally hand painted the portraits in oils. They were framed by one of our amazing framers and you can see the frames in detail in the video. Im new to filming and video editing so each video I take I do make a slight improvement. I hope you enjoy it!
Chico and Amber's portrait
This pet portrait of Chico the horse was a 12 x 10 oil painting and you can see the final scan, photos and read all about the commission on Chico's page here Horse Oil Painting of Chico.
The oil painting of Amber was a large 51 x 16 portrait. It depicted three different photos of Amber in one painting. You can see a final scan, in progress photos and read about the commission opt Ambers page here Oil Painting of Amber.
We hope that you like the pet portraits video of Chico and Amber. If you have a pet you would like an oil painting of, please drop us a line at any time. Visit our website, take a look around there is plenty to see with lots of information on our pet portraits.
Finally we hope that you have enjoyed viewing our Art Studio Blog. Why not sign up to our Monthly newsletter accessible at the bottom of our website which comes out on the 1st of each month. You can catch up on all of the portrait stories and news from our Art Studio! Please don't forget to subscribe to our Youtube Channel too, share, like and follow our social media and you are more than welcome to comment below, we love hearing from our readers!
You May Also Like
July 2, 2023
July 31, 2019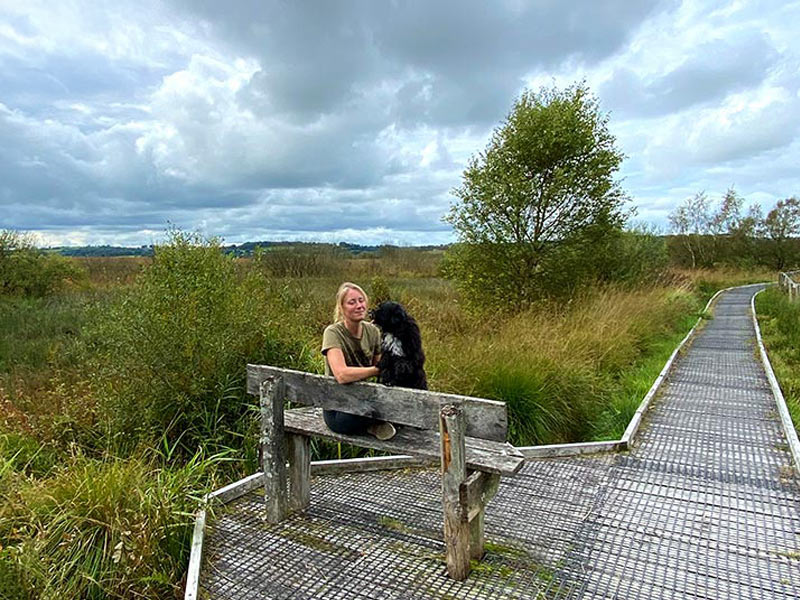 October 1, 2021