Dog and Cat Pencil Portrait
August 7, 2016
Welcome to my latest dog and cat pencil portrait. It is of a cat called Patch along with a Chihuahua called Angel.  Neil along with his son Dean contacted me to ask if I would be able to draw a 16 x 12 pencil portrait as a surprise gift. It was to be Neils wife's 50th Birthday and I was delighted to create it for them.
Neil is a returning client from many years ago. His parents have also commissioned a pencil drawing in the past too. The portraits frame is the Windsor Wash frame. It is a very calm portrait, the way Angel is looking out at us from a sunny day really makes us smile.
Hi Melanie
Just to let you know the drawing has arrived safely and looks fab. Lisa is well chuffed. lol. I will send a picture when she has calmed down. Loved the frame also, thinks she wants to reframe the other 2 paintings you did for us to match.
Thank you again for your quality work and personal touch
Neil
Dog and Cat Pencil Portrait Framed
Finally, here are the photos of Angel and Patch framed! We really love the way this one has come out. The portrait is as 16 x 12 inch pencil portrait. The frame is the windsor wash frame and double mount of Pale Grey and Hayseed.
We hope that you have enjoyed viewing our Art Studio Blog. Why not sign up to our Monthly newsletter accessible at the bottom of our website which comes out on the 1st of each month. You can catch up on all of the portrait stories and news from our Art Studio! Please don't forget to subscribe to our Youtube Channel too, share, like and follow our social media and you are more than welcome to comment below, we love hearing from our readers!
You May Also Like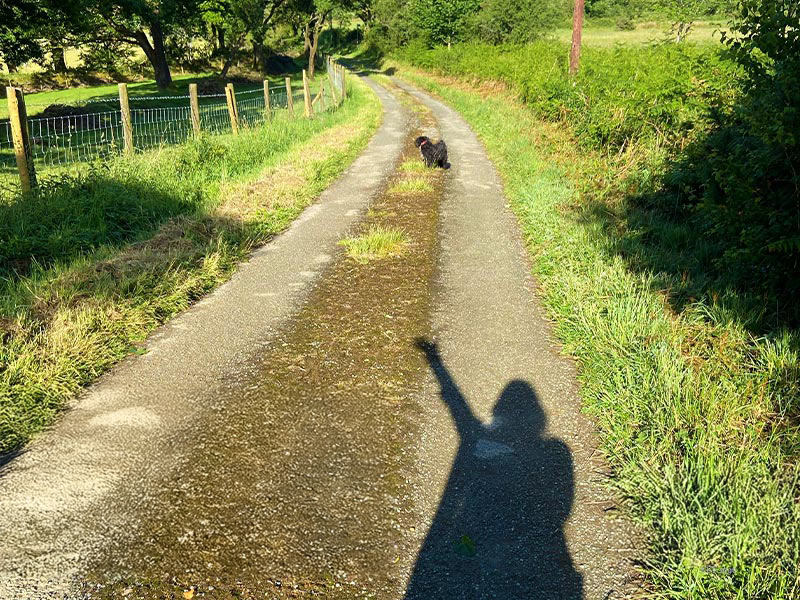 June 27, 2020
June 4, 2022
July 31, 2019