Banjo Framed, A Must See 
January 17, 2017
Welcome to my latest post, here is Banjo framed, a must see post. The frame is amazing! My client Rob emailed us these wonderful photos. They are of Banjo's portrait which was commissioned as a surprise for Rob's wife for her birthday. The pencil drawing headed all the way to Australia form us in the UK.
Rob framed the drawing himself using reclaimed fence posts from his farm. Isn't it incredible! We absolutely love it. It has to be one of the most unique frames we have ever seen and it works so well with my pencil drawing. Completely unique.
Rob also has a fantastic quality camera as the photos he sent are so sharp and in focus. I am really looking forward to adding Banjo to my website soon. A huge thank you to Rob for taking and sending me the photos.
If you would like to see Banjo's portrait in detail head on over to Banjos page – Pencil Pet Portrait of Banjo. You can also see him on my pencil pet portraits website. If you would like a portrait of your collie, similar to Banjo, why not drop me a line via my website. Email me your photos and let me know your ideas for a portrait.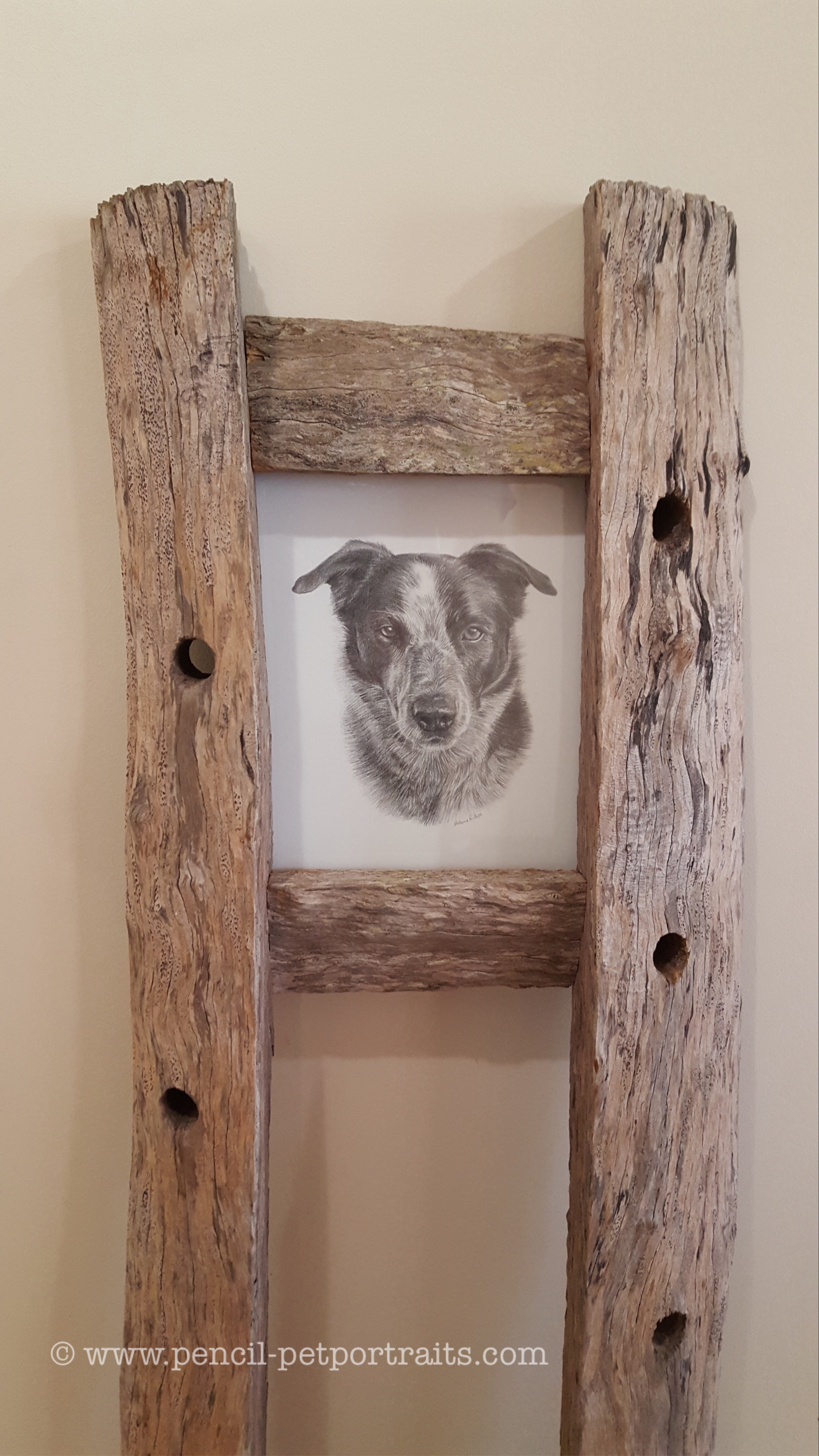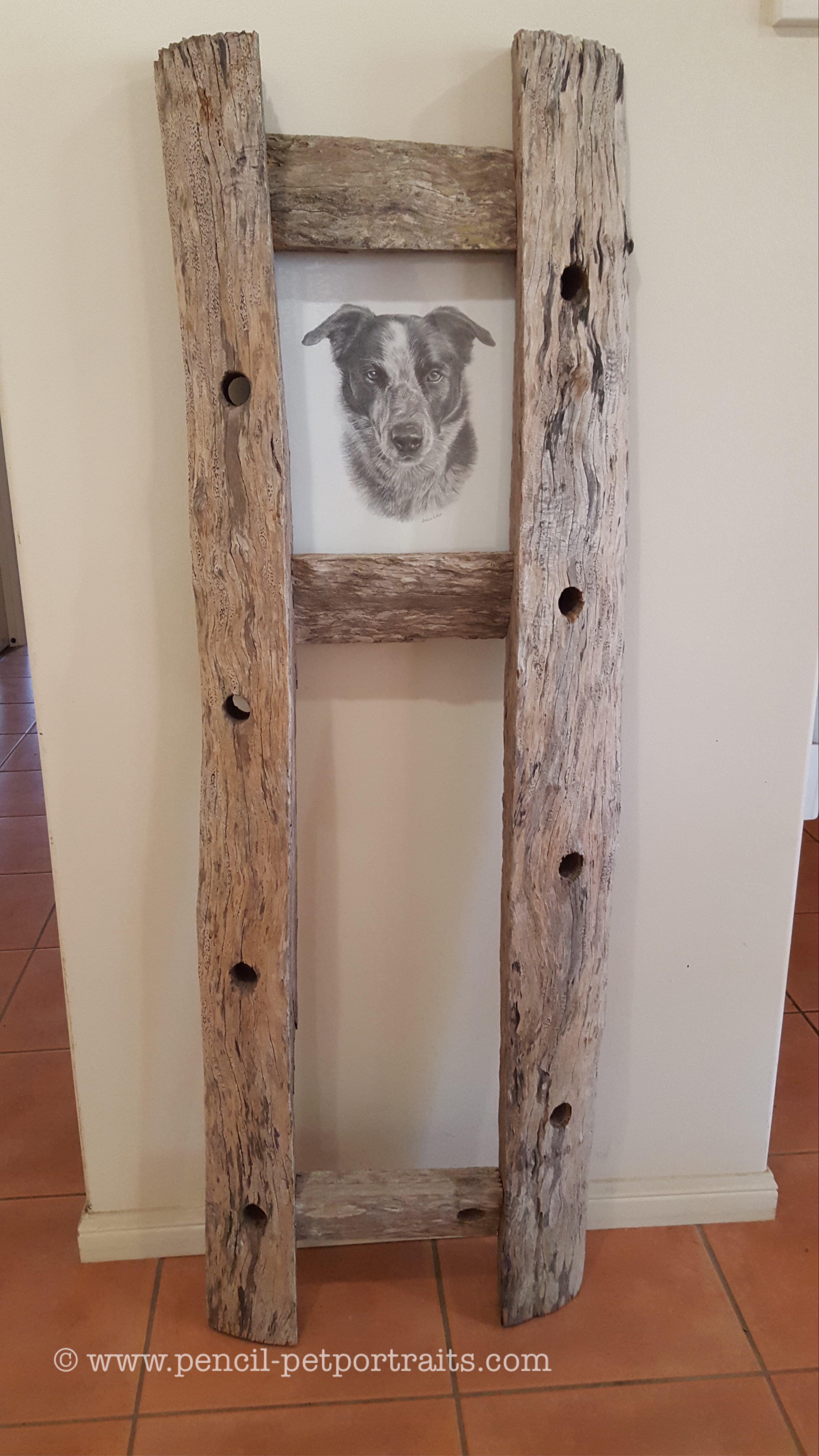 Finally, we hope that you have enjoyed viewing our Art Studio Blog. Why not sign up to our Monthly newsletter accessible at the bottom of our website which comes out on the 1st of each month. You can catch up on all of the portrait stories and news from our Art Studio! Please don't forget to subscribe to our Youtube Channel too, share, like and follow our social media and you are more than welcome to comment below, we love hearing from our readers!
You May Also Like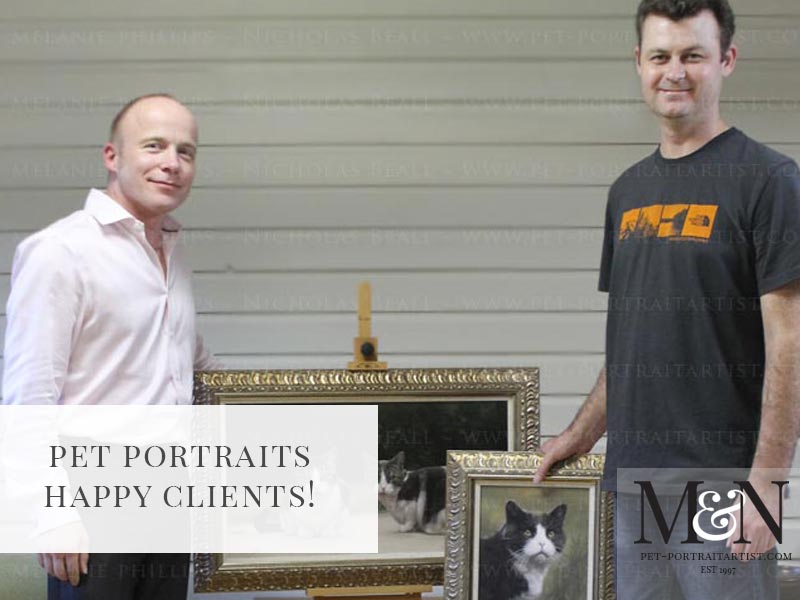 September 12, 2014
December 30, 2019
November 30, 2020