Rooney and his portrait
January 16, 2017
Here is Rooney and his portrait. Eva received Rooney 's portrait as a Christmas present from her sister Marcella. She has emailed me two amazing photos of Rooney with his portrait. Arent they wonderful!
Apparently Eva and Marcella had been trying to get photos for a while. However Rooney had the zoomies and wouldnt sit still! He must have tired himself out as he is sleeping beautifully with his portrait!  Thank you so much Marcella and Eva!
If you would like to see the pencil drawing of Rooney, head on over to his dedicated page Pencil Drawing of Rooney. So you can see him in lots more detail.
Marcella actually commissioned three pencil drawings for her and her family. You can see a video of them all, including Rooney on their Pencil Drawing Video page. I hope you enjoy viewing them!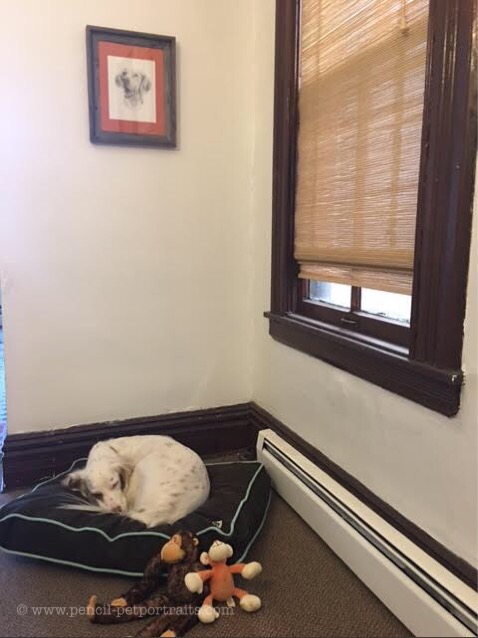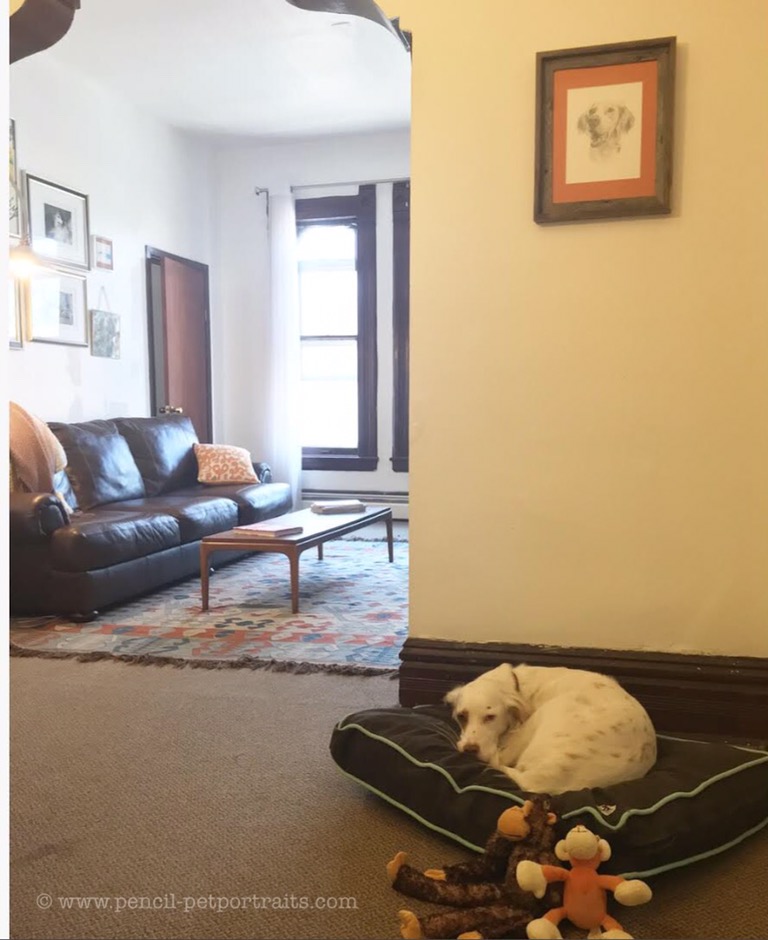 Finally we hope that you have enjoyed viewing our Art Studio Blog. Why not sign up to our Monthly newsletter accessible at the bottom of our website which comes out on the 1st of each month. You can catch up on all of the portrait stories and news from our Art Studio! Please don't forget to subscribe to our Youtube Channel too, share, like and follow our social media and you are more than welcome to comment below, we love hearing from our readers!
You May Also Like
May 12, 2016
December 1, 2014
July 1, 2016