Happy Clients Stanley and Jarvis in Situ
January 17, 2017
Welcome to my happy clients Stanley and Jarvis in Situ. I created this portrait for a lovely family her min the UK, which was a gift from their friends. The two dogs, Stanley and Jarvis, modelled very well for new photos.
Paula waited for a sunny day to take photos of both Stanley and Jarvis outside in their garden. Taking photos outside is a perfect place for photography because indoors it can be too dark. It allows us as artists to see your pets really clearly. The photos were perfect to work from and I thoroughly enjoyed drawing them.
The portrait was a 24 x 18 inches pencil drawing and my framer Amanda framed it in our Sandringham Silver frame. It is probably a firm favourite with our clients as it is very popular. The frame is fabulous and reflects the differe tones and shades in the room.
Paula and her family very kindly emailed a photo of the portrait of Stanley and Jarvis in situ. She emailed a lovely message to go along with it too….
Hi Melanie,
It works perfectly in my clients kitchen, also a place where the whole family can enjoy the drawing for years to come.
Thank you for everything,
Paula
In addition, if you would like to see the pencil drawing of Stanley and Jarvis in more detail, head on over to our blog post all about them Pencil Portrait of Stanley and Jarvis and see the drawing framed too.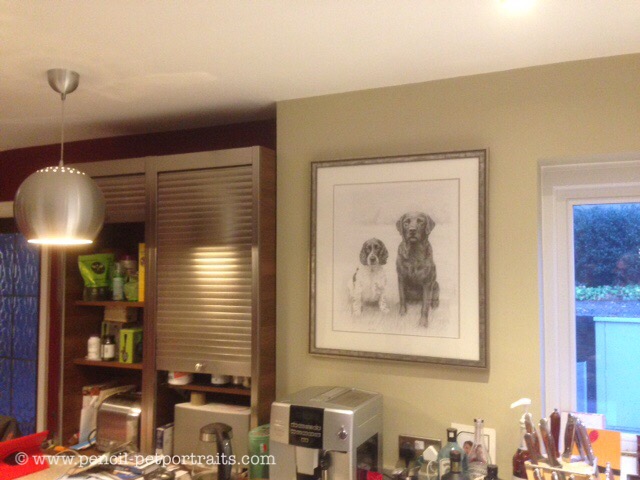 Finally, we hope that you have enjoyed viewing our Art Studio Blog. Why not sign up to our Monthly newsletter accessible at the bottom of our website which comes out on the 1st of each month. Consequently it means you can catch up on all of the portrait stories and news from our Art Studio! Please don't forget to subscribe to our Youtube Channel too, share, like and follow our social media and you are more than welcome to comment below, we love hearing from our readers!
You May Also Like
January 23, 2015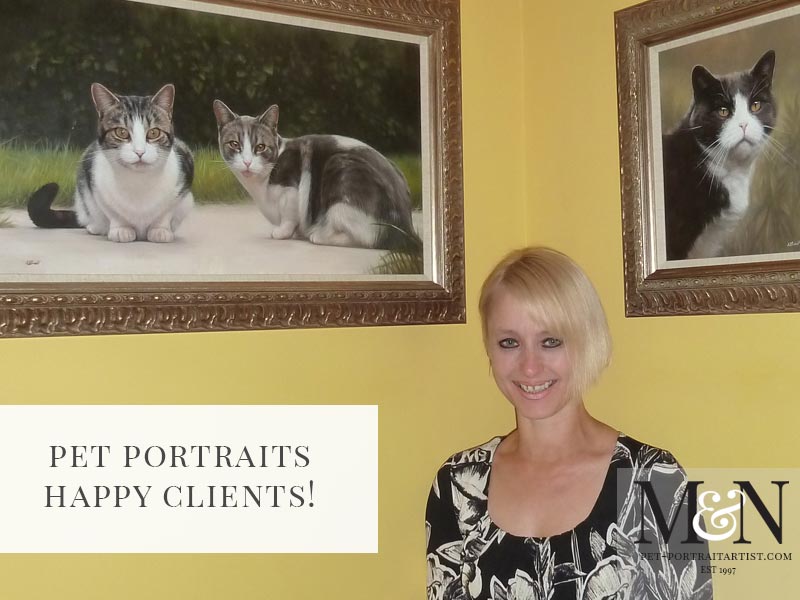 September 15, 2014
November 29, 2015