Pencil Drawings of Cosmo & King Chinook
April 11, 2017
Welcome to my Pencil Drawings of Cosmo & King Chinook. I have completed two pencil drawings for separate clients and thought I would post about them together.
The drawing below of Cosmo was sent off to client Matilda this week and she emailed the testimonial below when she saw the final scan. Im thrilled that she loves it. The drawing was a 12 x 10 pencil and we hope it looks fabulous framed.
Dear Melanie – it's gorgeous! I adore it… and so sweet! Just like him.
Thank you so much!
All best,
Matilda
The next portrait I completed was a pencil drawing of King Chinook. The drawing was slightly smaller than Cosmo at 10 x 8 and was drawn from a fairly small photo as it was a Husky that my client owned many years ago. It will be heading off to the USA this week.
Studio News
We are still ongoing with the renovations on the cottage, although are in a bit of a gap now before the next set of builders start at the beginning of May. I am gradually packing up the ground floor and its a lot of work.
Next week though we have a roofer to fix our tool shed roof as it has been leaking and they are going to be doing a bit of work on our studio roof too, so I might take a sneaky photo for the blog 🙂 Also very excitingly we are having Superfast broadband installed next week too.
It is incredibly exciting as we are on a very slow connection and sadly wont get Superfast in the usual way for a long time as we are fairly rural. So we are opting for Wireless superfast – we will post when we are up and running!
We hope that you have enjoyed viewing our Art Studio Blog. Why not sign up to our Monthly newsletter accessible at the bottom of our website which comes out on the 1st of each month. You can catch up on all of the portrait stories and news from our Art Studio! Please don't forget to subscribe to our Youtube Channel too, share, like and follow our social media and you are more than welcome to comment below, we love hearing from our readers!
You May Also Like
March 14, 2017
November 30, 2014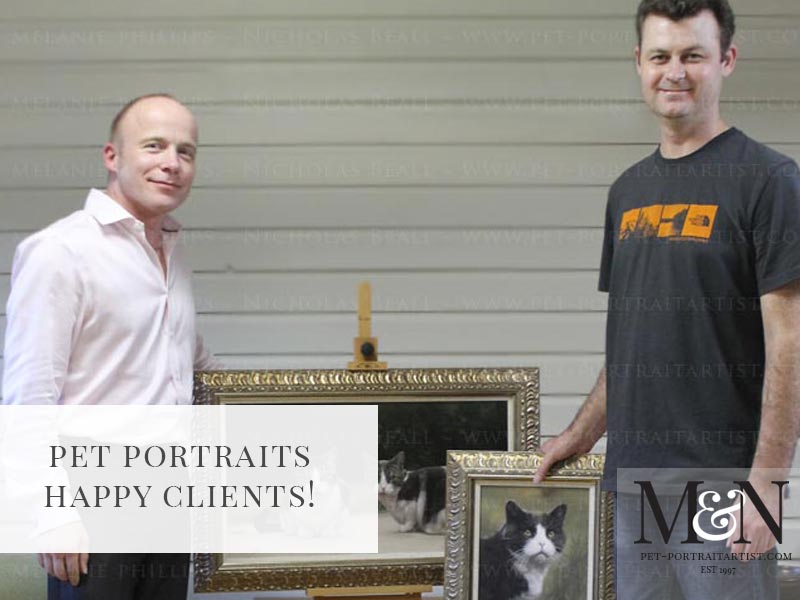 September 12, 2014