Daemon's Pet Portrait and Superfast!
April 21, 2017
Welcome to Daemon's Pet Portrait. Its been a pretty exciting and full week here and I will start with two drawings I have created of a very elegant dog called Daemon. I have not only drawn his portrait, but I have drawn his paw also. My client sent me a photo of the underside of his foot and wanted me to draw it just like a paw print. I think its wonderful and I am surprised this idea hasn't been thought of before. Both of the drawings are on separate pieces of paper, however I can imagine clients asking me to draw a small paw print in the corner of their portraits, unique to their dog. The portraits are just about to leave my studio, I am just waiting for the courier to collect them today.
Leigh, our roofer, has finished both the studio roof and our toolshed roof and they both look amazing. We can't thank him enough. It's comforting to know that we are going to be water tight for many years to come in both places. The next sunny day, I'll take a photo of the studio so everyone can see it completed.
Superfast!
So along with Leigh being here this week, we have also had a couple of chaps installing super fast broadband. Many of our readers might not think that this is a huge deal..its just Internet after all and isn't fast internet expected in this day and age? Well for rural people like us…and for rural businesses, it is huge. We have struggled for years upon years with incredibly slow speeds, however now we will be going up to 35mbps! We are so looking forward to it!
So after some research, we found a local company who was providing Wireless Internet. They came and looked at our studio and said, 'ok thats not a problem…we can get you superfast'! Ten weeks later, after having our application for the grant accepted, we had it installed.
I have taken a photo of the gable end of our studio, you can see the little receiver just popping up on the roof. Sure enough, the moment it was installed, our internet is flying. We are going a steady and strong speed of 30mbps and its is utterly incredible.  Life is certainly going to be easier and hopefully a lot faster from now on!!!
We hope that you have enjoyed viewing our Art Studio Blog. Why not sign up to our Monthly newsletter accessible at the bottom of our website which comes out on the 1st of each month. You can catch up on all of the portrait stories and news from our Art Studio! Please don't forget to subscribe to our Youtube Channel too, share, like and follow our social media and you are more than welcome to comment below, we love hearing from our readers!
You May Also Like
November 26, 2016
June 22, 2018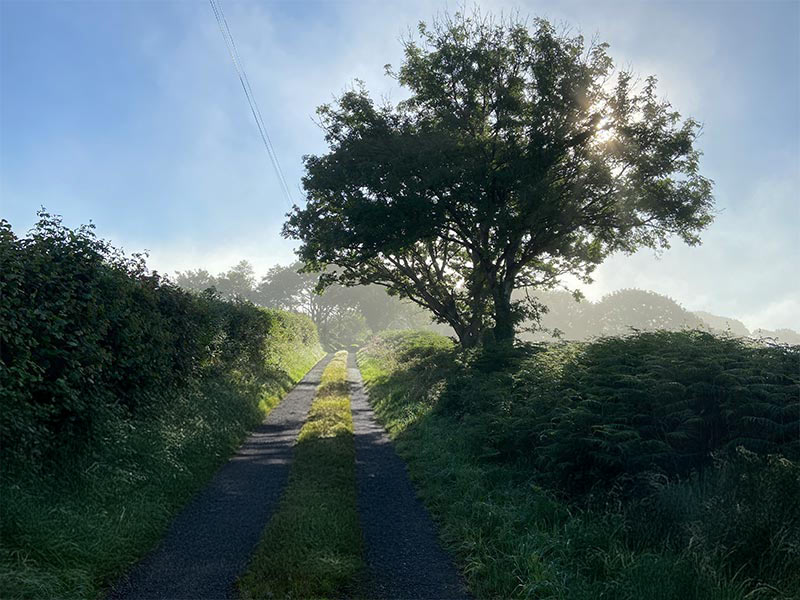 July 31, 2020