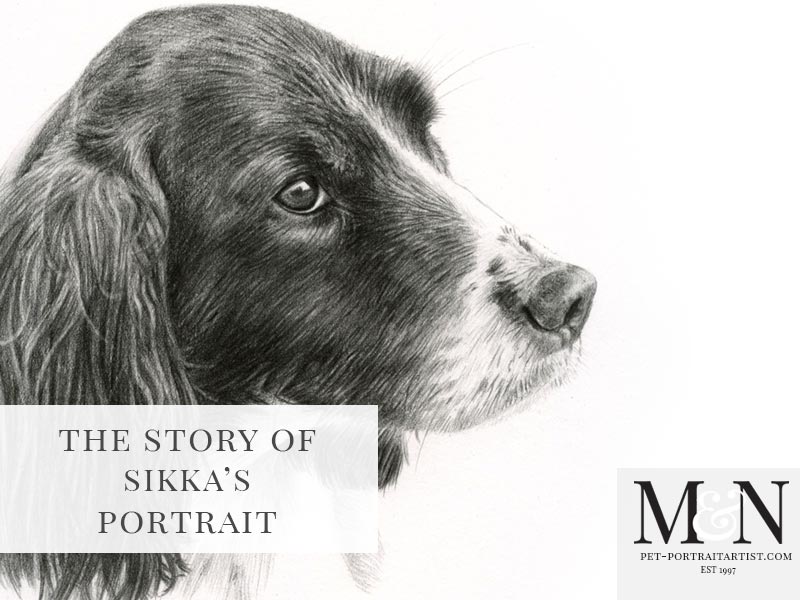 Pencil Pet Portrait of Sika
September 4, 2017
Welcome to the pencil pet portrait of Sika. My client Nick contacted me to ask if I would be able to draw a pencil portrait of their spaniel Sika. It was to be a gift for his sister Jessica. Nick had one photo that he particularly liked that captured Sika well. It was perfect for a pencil drawing. Photos are key for a good quality portrait. I need to see fur detail and the ears in particular need to be clear and in focus. Thankfully Sikas photo was perfect.
My client Nick and I debated on whether to have the drawing landscape or portrait orientation. We opted for landscape. The drawing is a 12 x 10 however I left quite a bit of paper around the edge. This enabled Jessica to have plenty of choice with the shape of the overall mounted drawing when taking it to the framers. I always like to leave that little bit of extra room around the edge, there is always plenty of paper around the edge for this reason.
Sika was been a real pleasure to draw and I always have a soft spot for spaniels! Spaniels are one of my favourite breeds to draw, they have such expressive eyes and their coats are always unique! I hope that you like the pencil pet portrait of Sika too!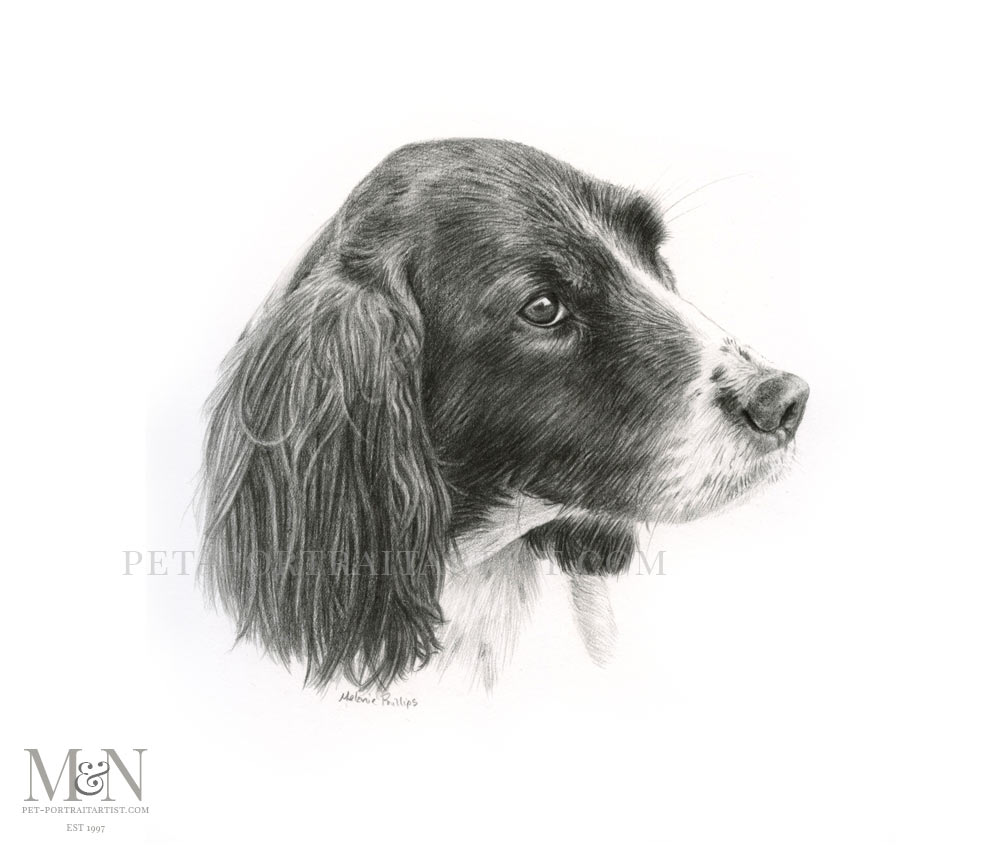 We hope that you have enjoyed viewing our Art Studio Blog. Why not sign up to our Monthly newsletter accessible at the bottom of our website which comes out on the 1st of each month. You can catch up on all of the portrait stories and news from our Art Studio! Please don't forget to subscribe to our Youtube Channel too, share, like and follow our social media and you are more than welcome to comment below, we love hearing from our readers!
You May Also Like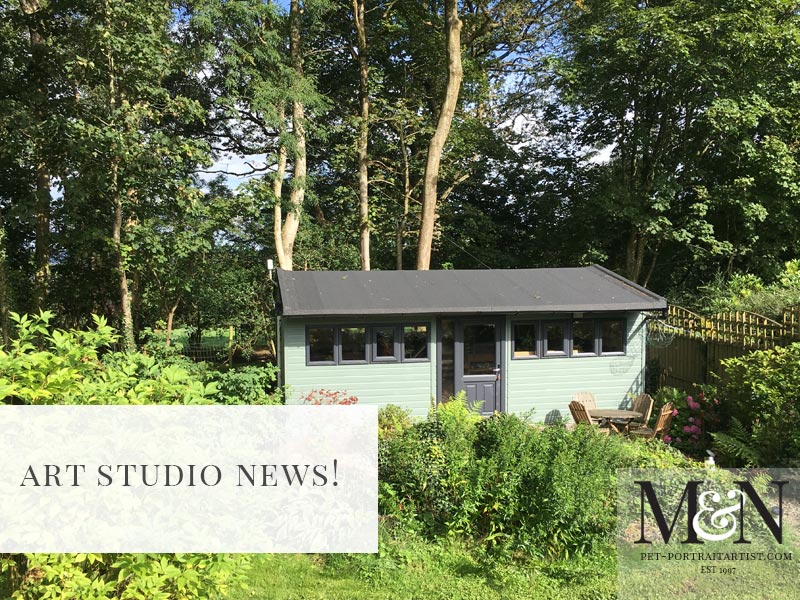 July 14, 2014
July 29, 2018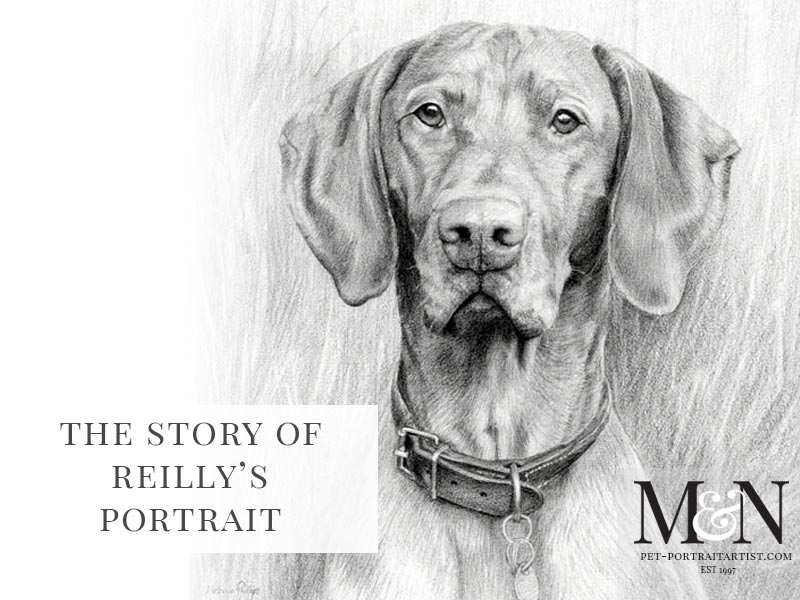 May 27, 2014