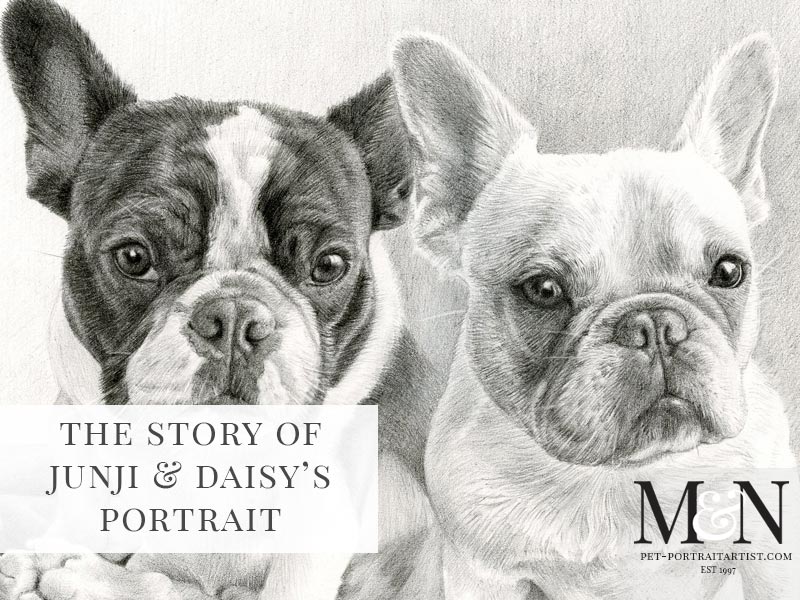 Pencil drawing of Junji and Daisy
September 11, 2014
Here is my pencil drawing of Junji and Daisy. Wendy and Malcom contacted me from Hong Kong. They asked if I would be able to draw their two French Bull Dogs Junji and Daisy. I was of course delighted and thrilled to get started designing the portrait for them. They requested to have both Junji and Daisy in the portrait together. My clients took a range of superb photos using a digital camera. This meant that I was able to use two separate photos and sit both dogs together within the scene.
If you would like to see photos of the portrait framed and read a lovely testimonial from Wendy and Malcom head on over to their dedicated Happy Clients page. Scroll down the page to see more photos and one of me working on the portrait…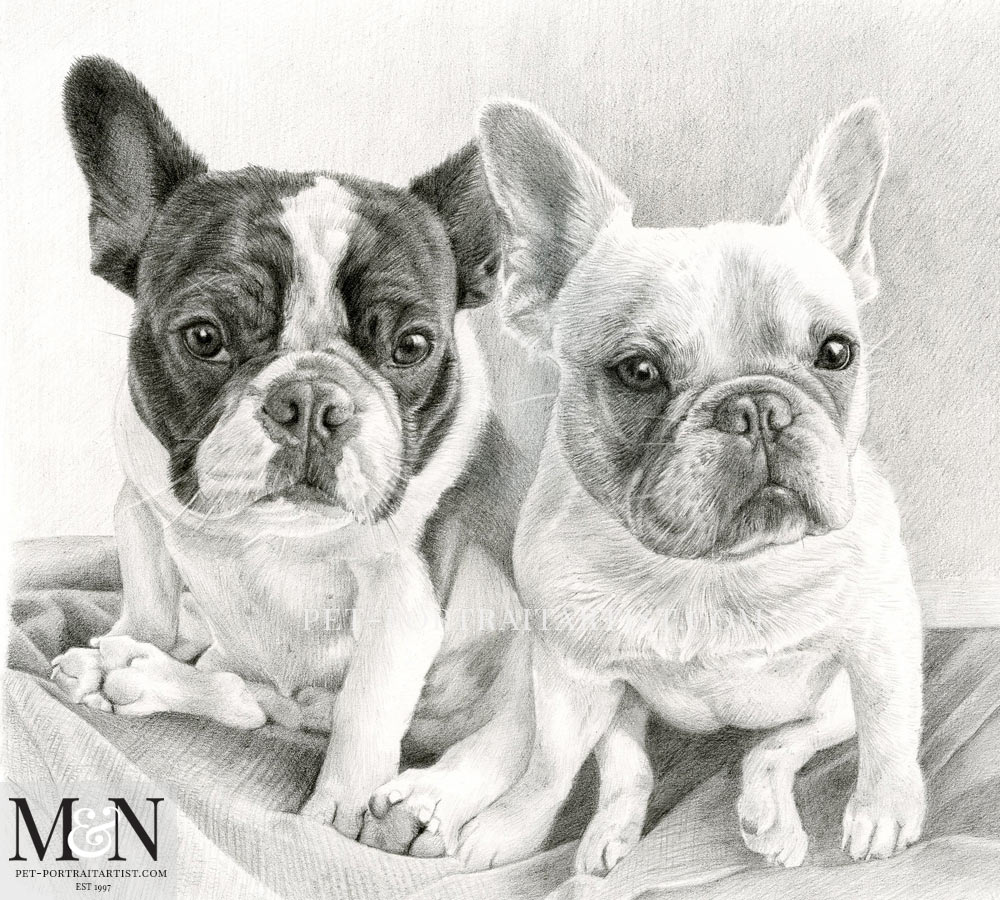 Pencil drawing of Junji and Daisy – Photos
Here are a few photo of the portrait when it was complete and on my plan chest waiting to be packed up and sent to Hong Kong. You can also see a photo of the portrait while  i was working on it too!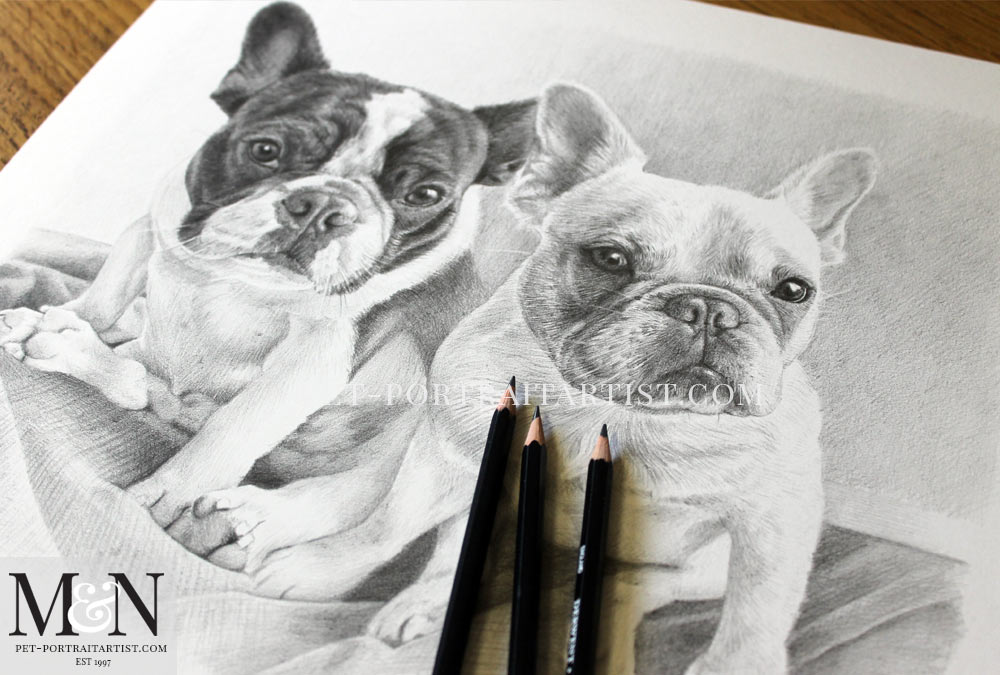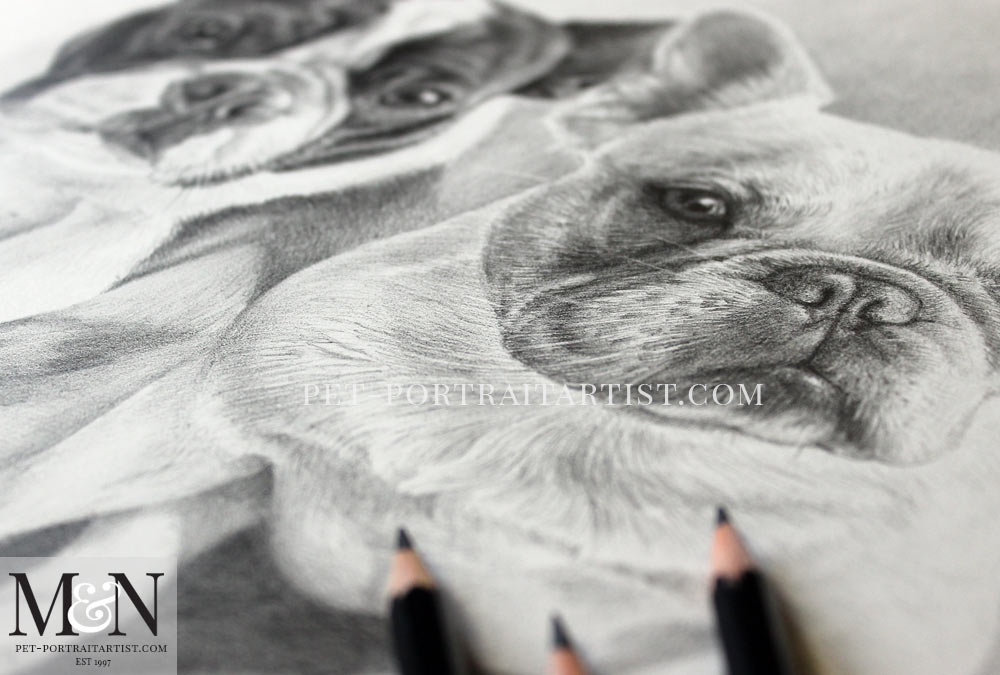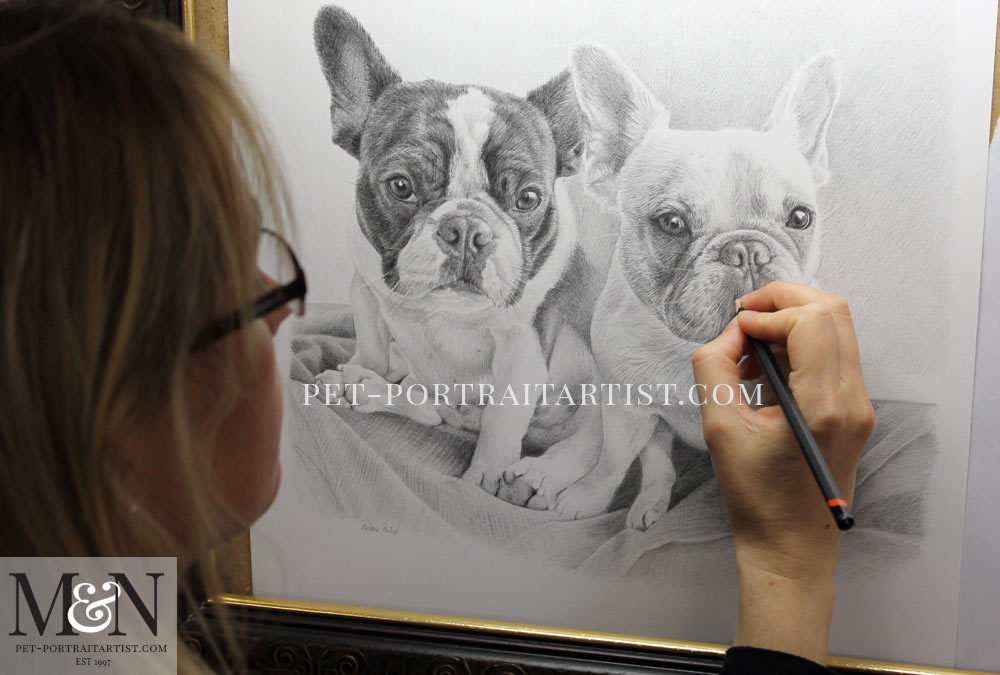 We hope that you have enjoyed viewing our Art Studio Blog. Why not sign up to our Monthly newsletter accessible at the bottom of our website which comes out on the 1st of each month. You can catch up on all of the portrait stories and news from our Art Studio! Please don't forget to subscribe to our Youtube Channel too, share, like and follow our social media and you are more than welcome to comment below, we love hearing from our readers!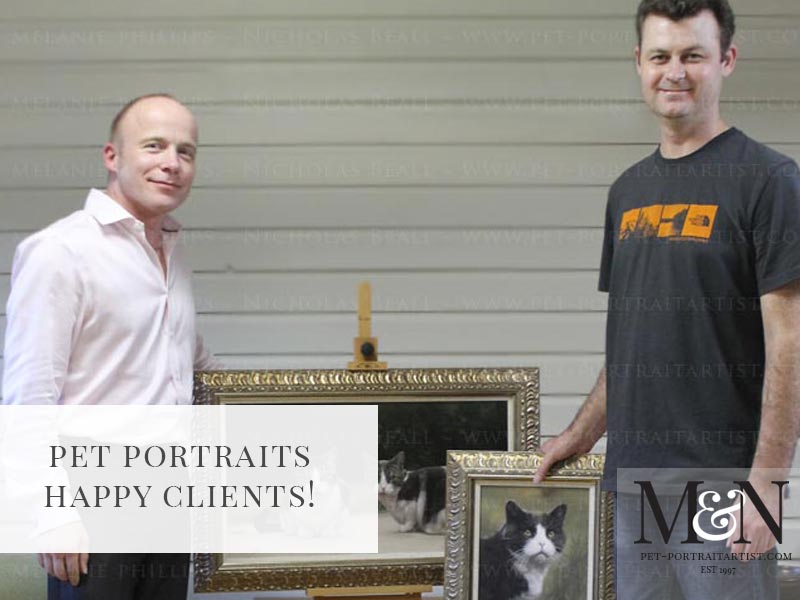 You May Also Like
July 31, 2019
February 15, 2016
December 4, 2017