Pencil Drawing of Barney
February 18, 2015
Here is my pencil drawing of Barney the old English Sheepdog. My client Chris wanted a portrait of her dog Barney. She wanted a pencil drawing, however was concerned as his fur was white. Chris was worried that Barney wouldn't stand out as a pencil drawing due to his white fur. White dogs, or white pants are never a problem. I can always shade the background to allow them to stand out. Here you can see I have done just that and because of this, Barney stands out beautifully.
Chris was thrilled with the portrait and I have added a lovely testimonial when Chris receive my pencil drawing…
Hi Melanie,
Just a quick note to say that the portrait has been safely received, thank you. It is beautiful, love the way he stares down the picture, a direct look at you, reminds me of a politician looking down his nose!!!!
Once again, thank you so much.
Kind regards
Chris x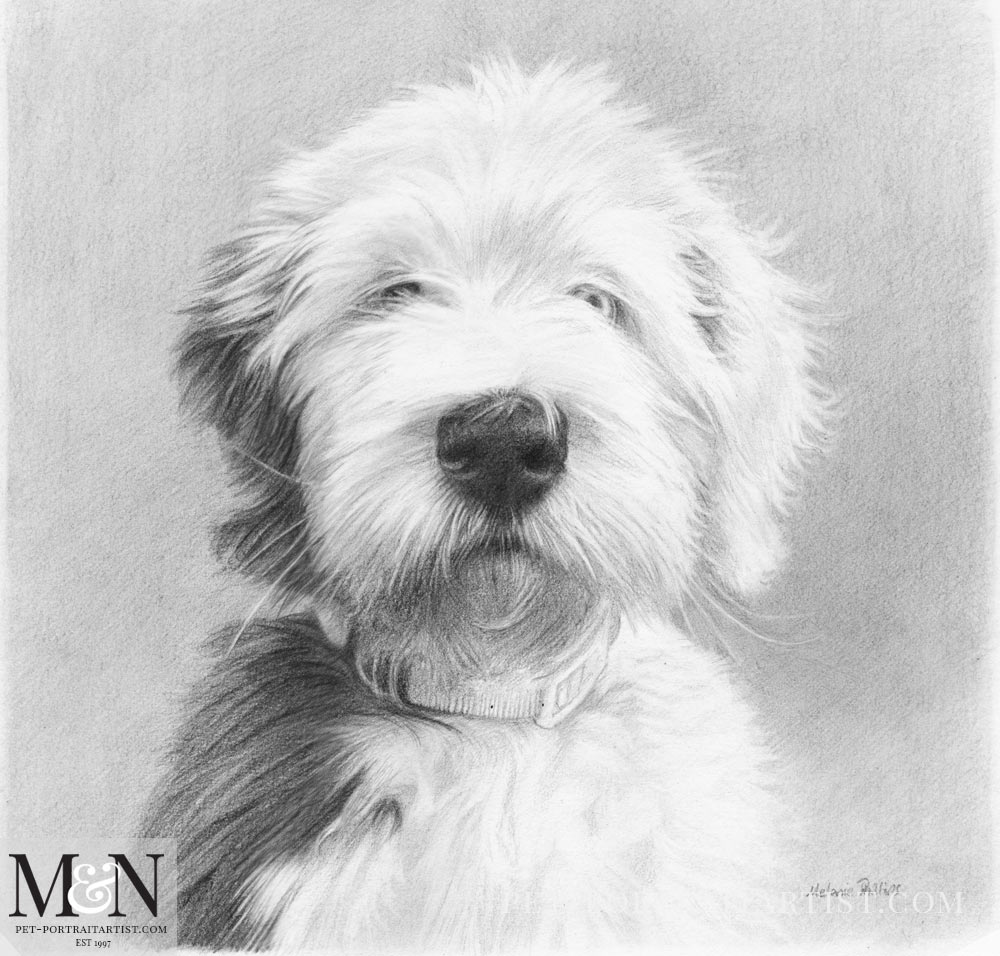 Pencil Drawing of Barney – Photo
I always feel my portraits look far better when photographed, so please do look out for the photos of them on our blog. They are a much better representation of the artwork. I am thrilled with the way Barney came out and hope that you like him too.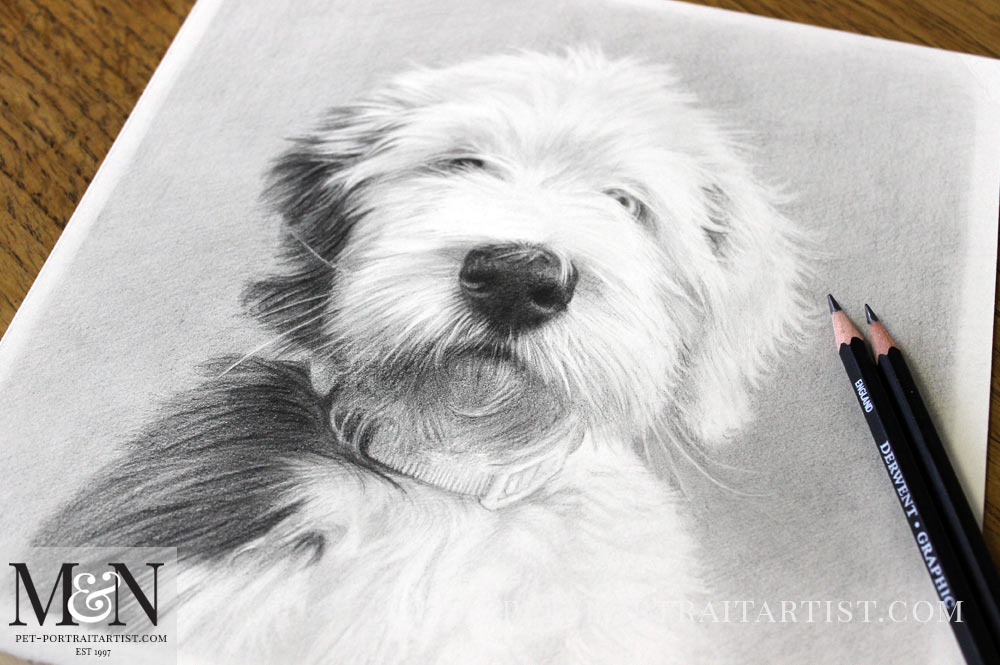 Are you enjoying our blog? Why not sign up to our Melanie's Monthly News, which comes right into your inbox each month! You can sign up at the bottom of our website or at the top of the blog. Please don't forget to subscribe to our YouTube Channel too. You are more than welcome to comment below, we love hearing from our readers!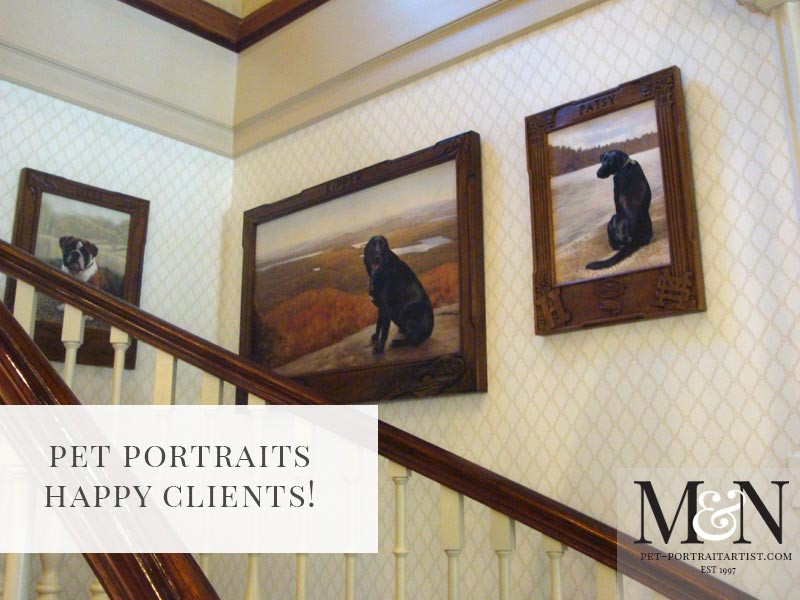 You May Also Like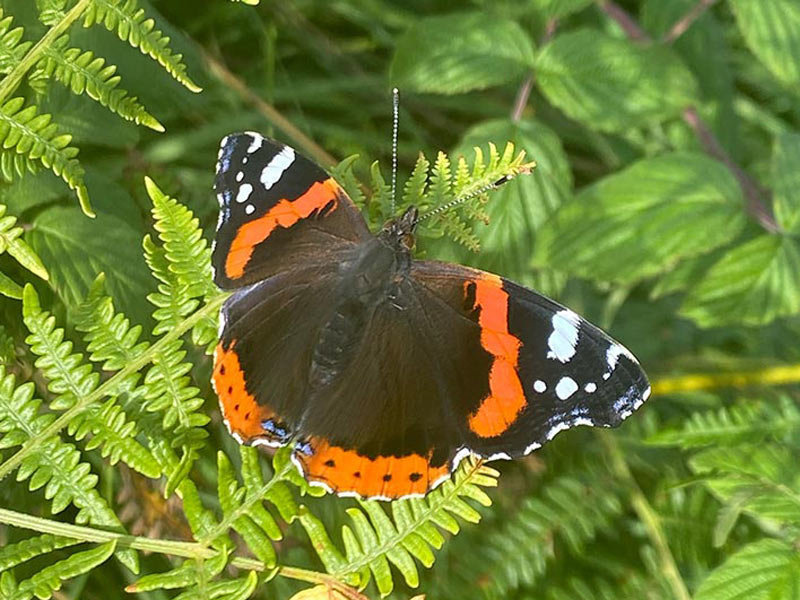 September 28, 2022
July 1, 2016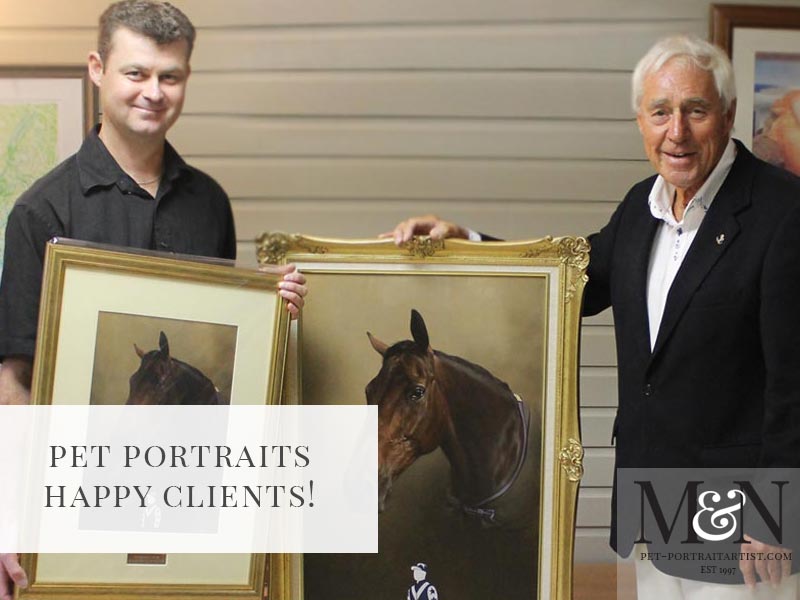 August 5, 2015