Spaniel Pet Portraits
September 6, 2018
Welcome to the portrait of Brodie. I have completed many spaniel pet portraits in pencil this year and Brodie was one of my favourites. Sandra commissioned the portrait for her husband and had a beautiful photo for me to work from. The portrait was drawn at 16 x 12 size. Sandra very kindly sent two photos of the portrait when it was framed with her husband Dave and Brodie too! Scroll down to see them and also read Sandras email below…
Hello Melanie & Nicholas

Hope you are both well and being kept busy in the studio . We finally got Brodie framed and are delighted with the finished article. We went for a darker frame with a touch of gold which looks really nice with the pencil drawing. It really does look beautiful on the wall and your work has been admired by all our visitors. My husband really loves the picture and is amazed how you have captured the likeness of Brodie from the photo. Thank you again for all your help and advice.

Kind regards

Sandra, Dave & Brodie
Spaniel Pet Portraits – Happy Clients!
Dave and Brodie very kindly posed with the portrait for photos. How amazing! I cannot thank Dave, Brodie and Sandra for taking the time to do a photoshoot for me, I was utterly delighted to receive them. These will look absolutely stunning on my website and I am going to schedule some time in soon to update my site with the photos. I also have a number of new pieces of artwork to add and Brodie will be there too.
The frame is beautiful and I really love the overall warm dark tones and gold edge. The dark inner mount really sets off the drawing too. It is absolutely perfect. The second photo below shows the portrait in pride of place in my clients living room and as you can read in Sandra's email above it has been admired by visitors already. I am over the moon and love a very happy ending to the story of this portrait.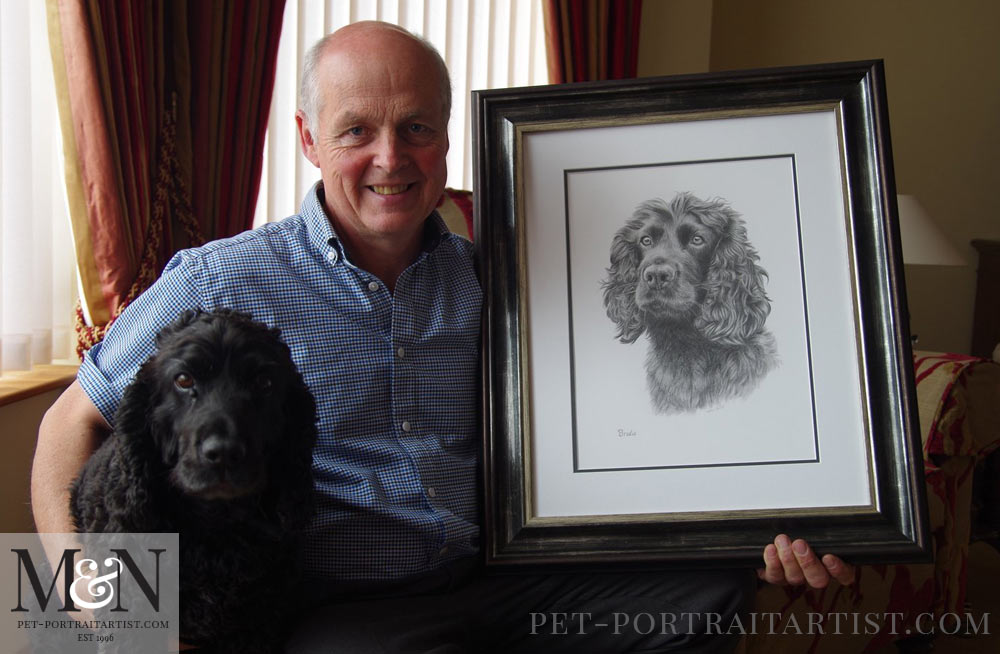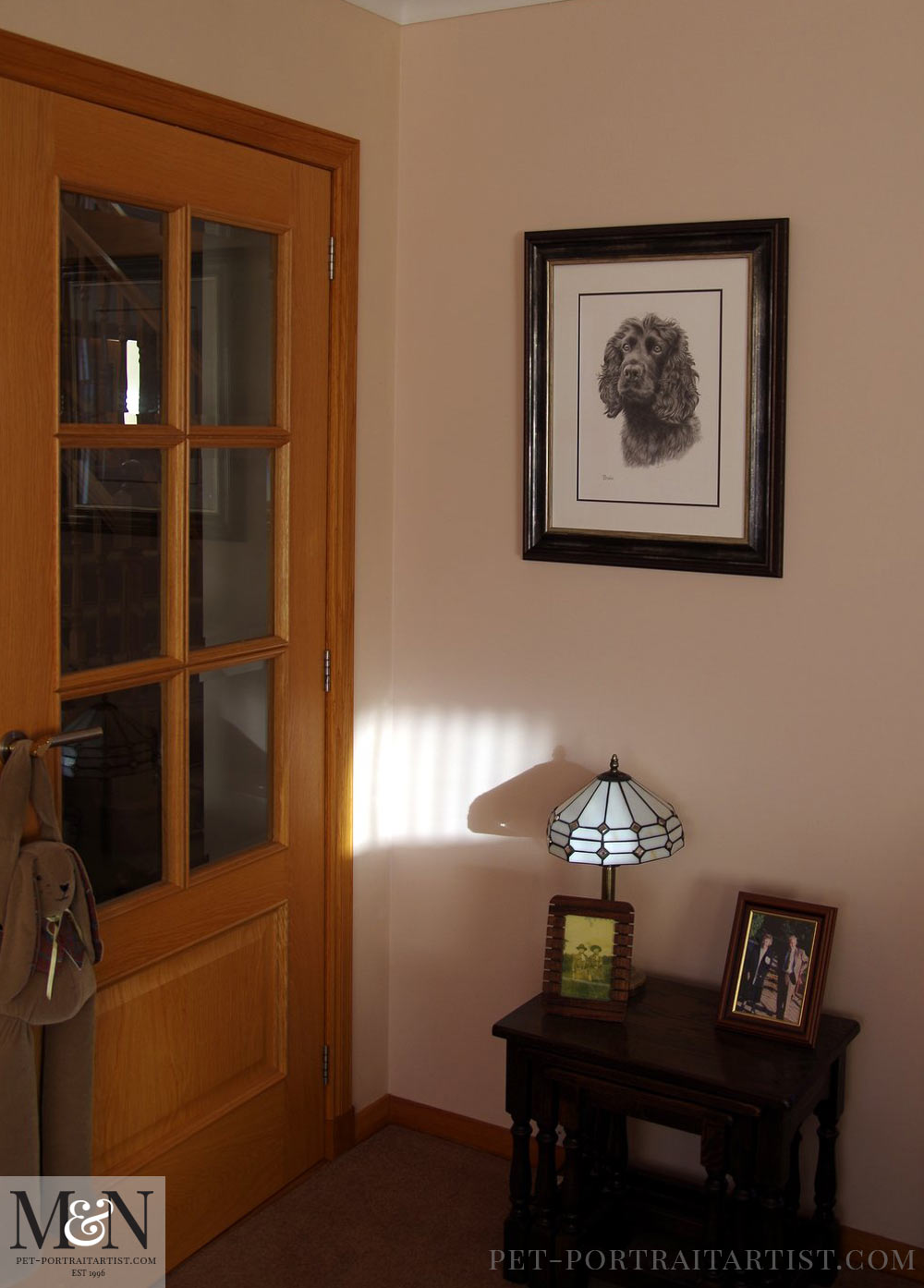 Spaniel Pet Portraits – Photos
Additionally the photos below show the portrait when it was completed just prior to packing and sending to Sandra. I took some photos along with my pencils to show scale. It's really great taking photos of the portraits like this as it does show them off better than the final scans. I hope that you have enjoyed viewing my spaniel portrait in pencil. If you would like me to draw your Spaniel just drop me a line. Visit my pencil portrait website and email me at any time!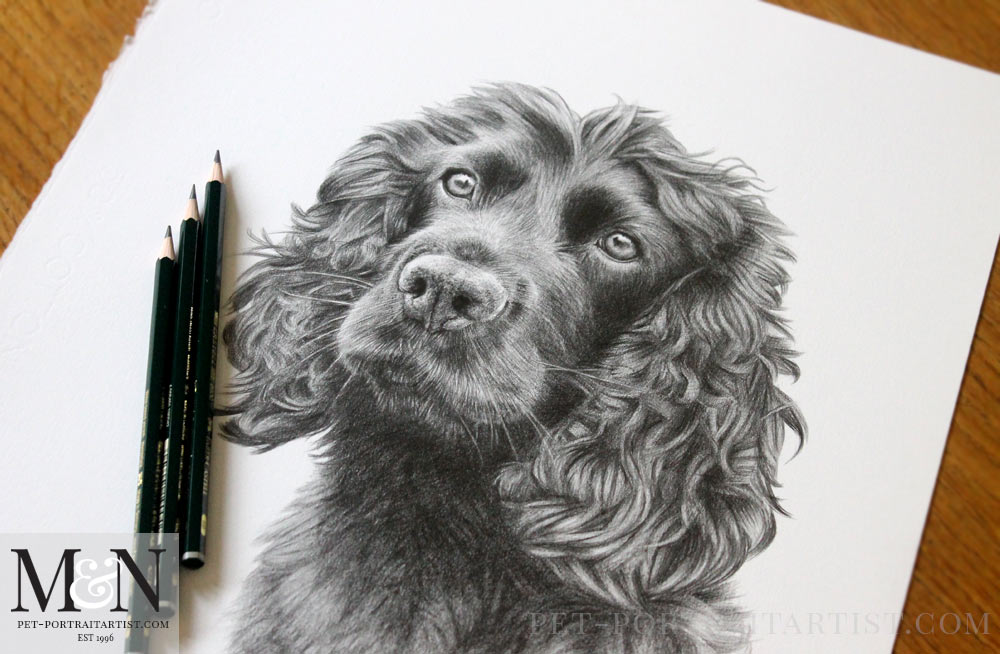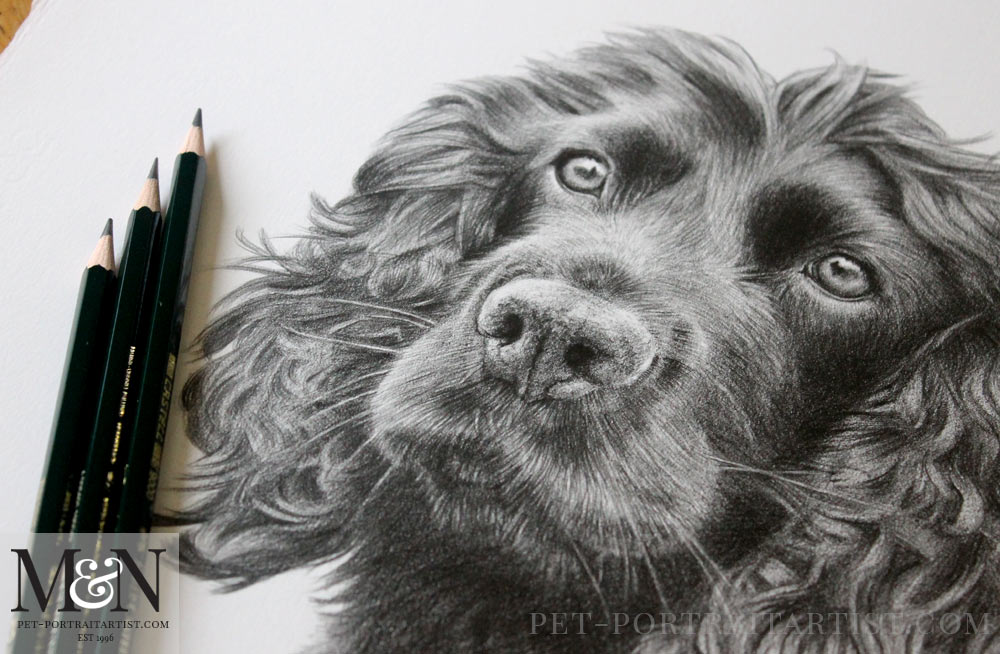 Are you enjoying our blog? Why not sign up to our Melanie's Monthly News, which comes right into your inbox each month! You can sign up at the bottom of our website or at the top of the blog. Please don't forget to subscribe to our YouTube Channel too. You are more than welcome to comment below, we love hearing from our readers!

You May Also Like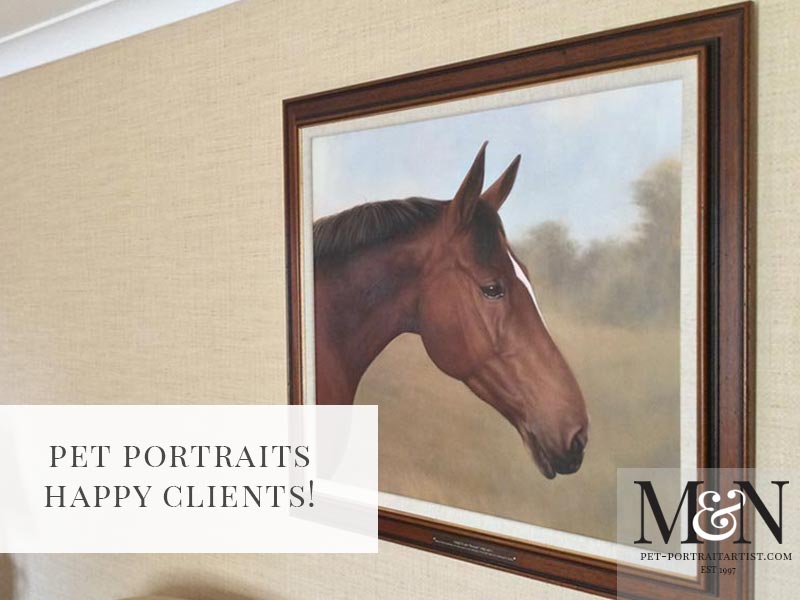 May 13, 2015
December 9, 2017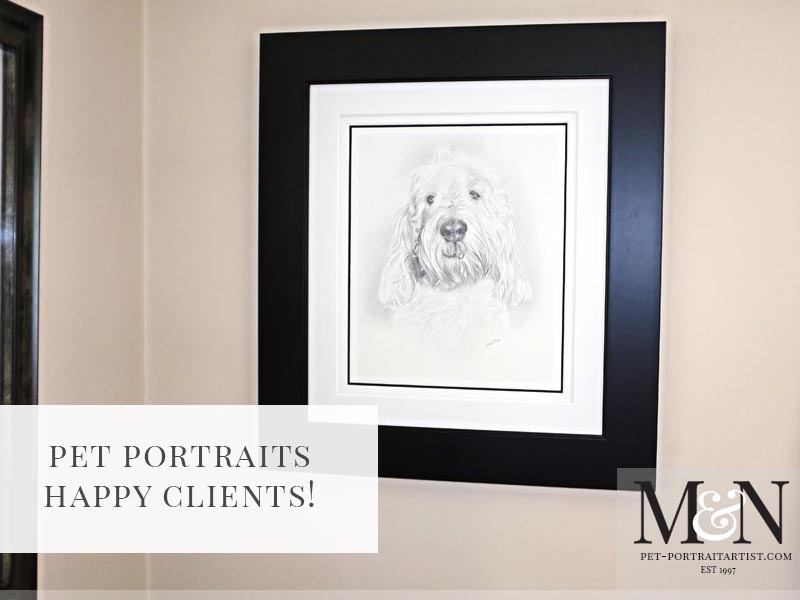 June 5, 2015