Pencil Pet Portrait of Jenson, Liffy and Forest
September 25, 2014
Welcome to the pencil pet portrait of Jenson, Liffy and Forest. They are three beautiful Flatcoated retriever – who I absolutely adore to draw. The portrait was commissioned by Gill, a returning client. It was to be a surprise for her very good friend Mandy – also a client of mine. I have drawn a number of flat coated retrievers for their friends and family which is fantastic.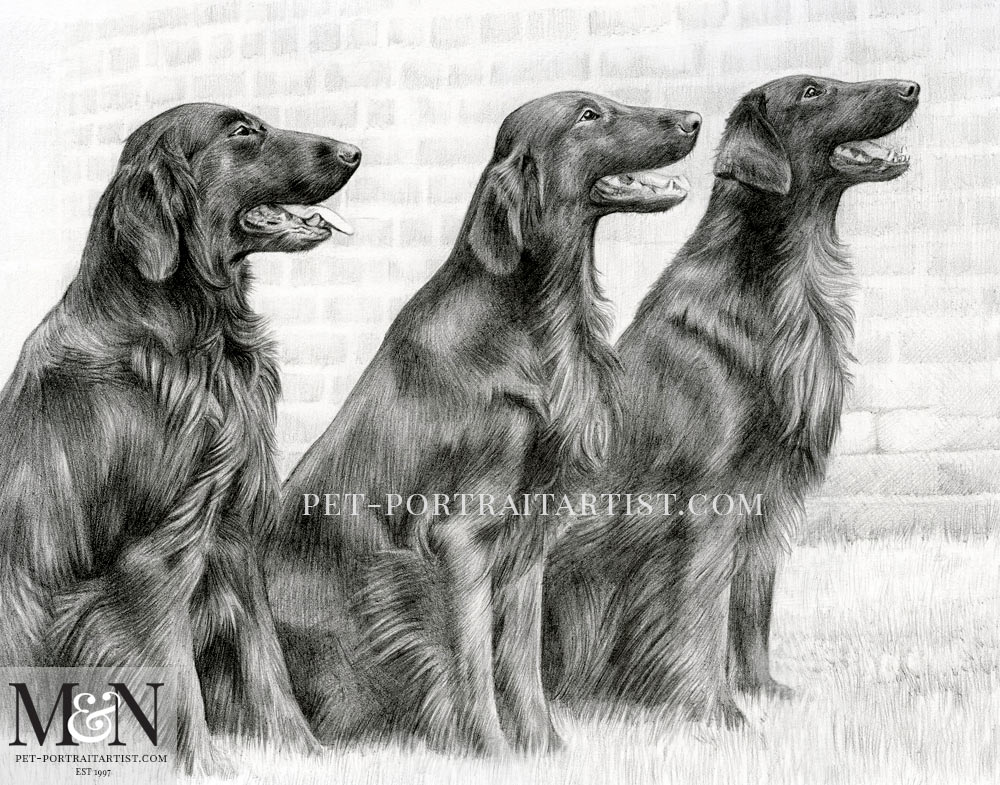 The portrait was presented to Mandy on her birthday and Gill was able to take video of it being presented. It certainly bought me to tears and I hope you enjoy viewing it too. We love seeing our portraits with the recipients, photos are amazing, but video allows us to feel we are almost there in the room. It bought tears to our eyes and I hope that our clients who read our blog enjoy watching too.
Pencil Pet Portrait of Jenson, Liffy and Forest – Framed
My client has just posted a photo on Facebook of the pencil portrait I did of Forrest, Jenson and Liffey a few weeks ago and its now framed. I have screen captured the page so that you can see along with the lovely comments. It looks fantastic framed and I'm so pleased with the outcome 🙂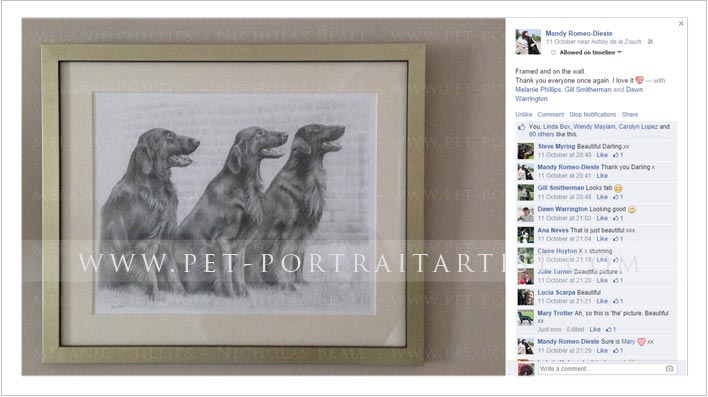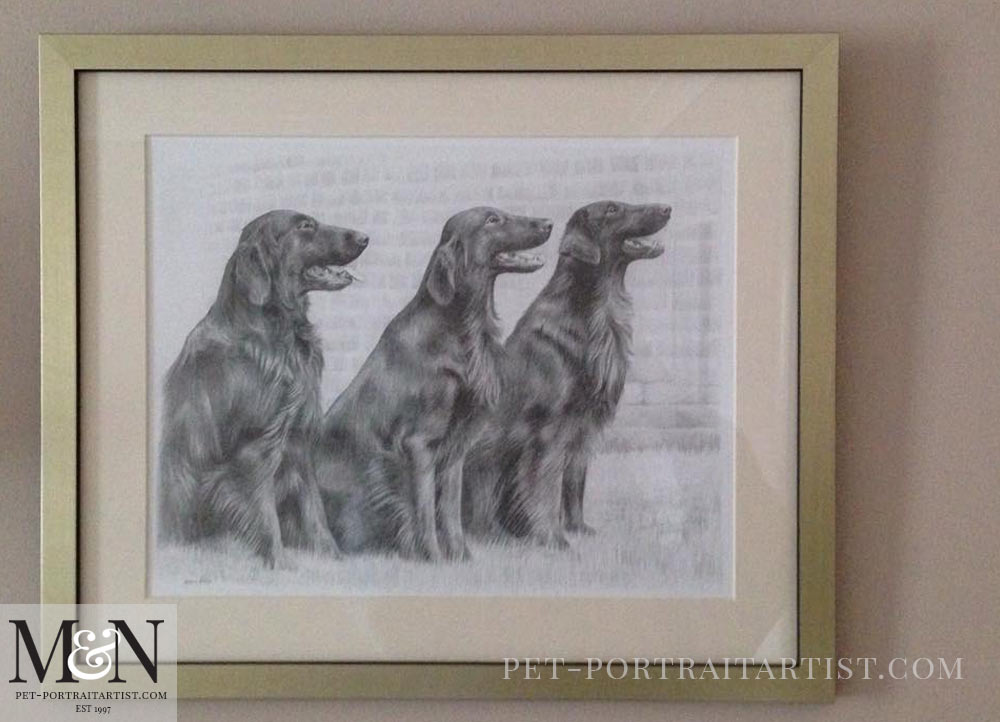 We hope that you have enjoyed viewing our Art Studio Blog. Why not sign up to our Monthly newsletter accessible at the bottom of our website which comes out on the 1st of each month. You can catch up on all of the portrait stories and news from our Art Studio! Please don't forget to subscribe to our Youtube Channel too, share, like and follow our social media and you are more than welcome to comment below, we love hearing from our readers!
You May Also Like
May 30, 2018
February 20, 2014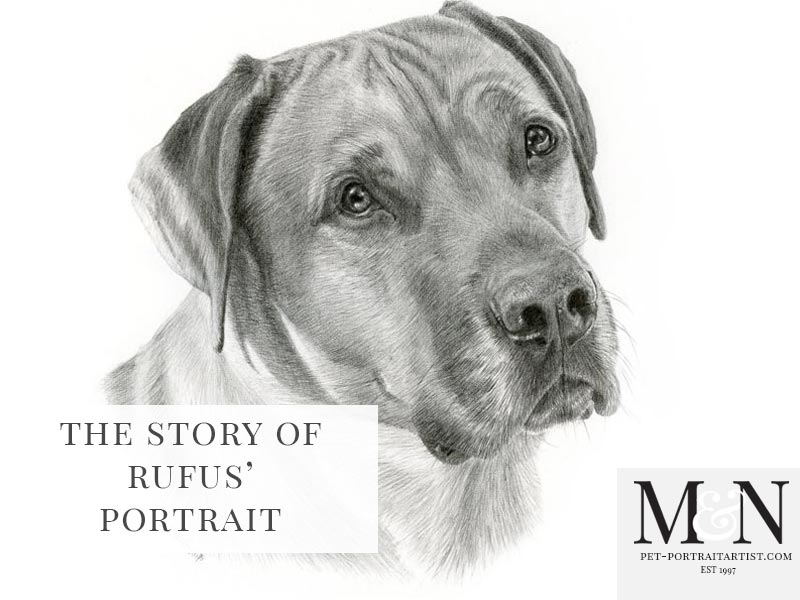 September 3, 2014