Oil Pet Portrait of Jack
January 31, 2015
Here is the final scan of Jack's 12 x 12 oil pet portrait. Jack is a very much loved and missed family pet. The oil painting was completed for a client in the USA. He is giving the portrait as a gift, so we hope that the recipient is thrilled. The portrait has been framed in the curved gold line moulding with a wheat coloured narrow inner linen slip, mainly because the colours worked really well with Jacks painting. It has turned out beautifully and we are really pleased.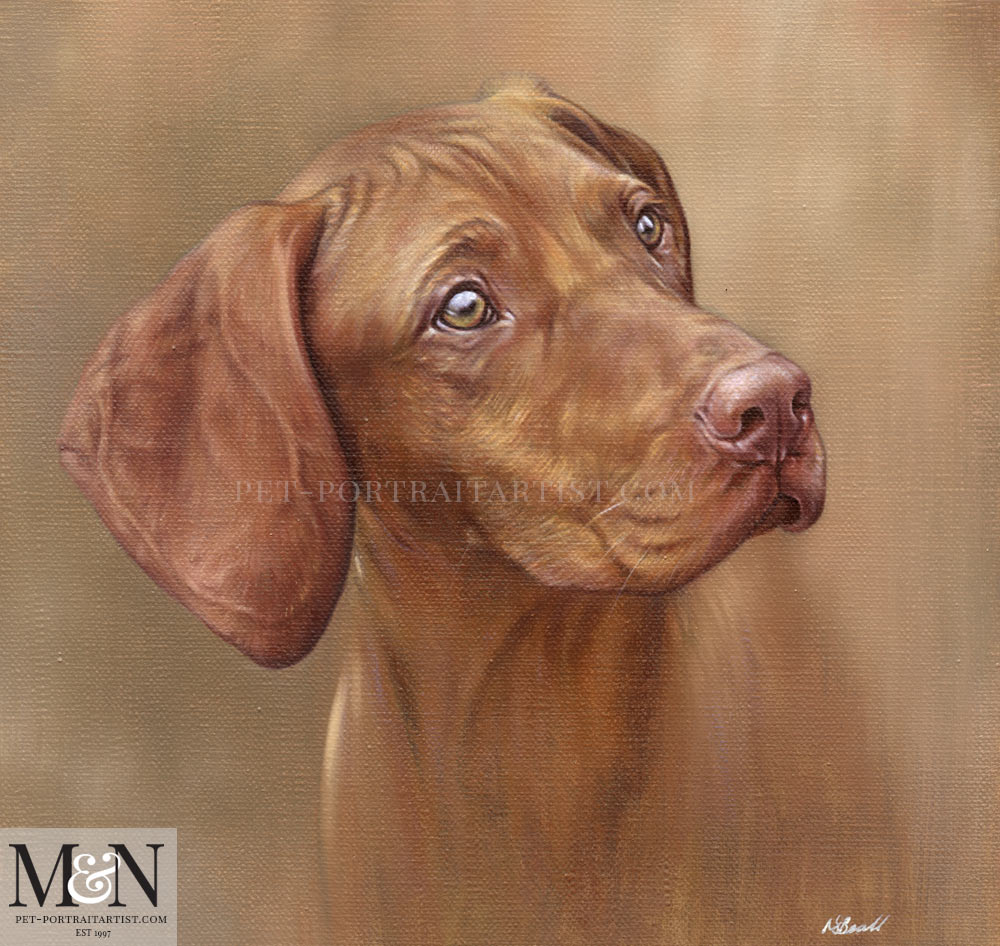 Oil Pet Portrait of Jack – Video
Here his a short video of Jacks portrait framed. Because there is lots of detail in the painting I got right up close to it in the video. I hope you enjoy it!
Oil Pet Portrait of Jack – In progress
In addition to the other photos here, I have added a few photos of the portrait in progress. These photos are much closer in to the portrait that you would normally see. Nicholas was starting to add the fine detail in the photos. I wanted to show how small his brush was and how fine the detail was too.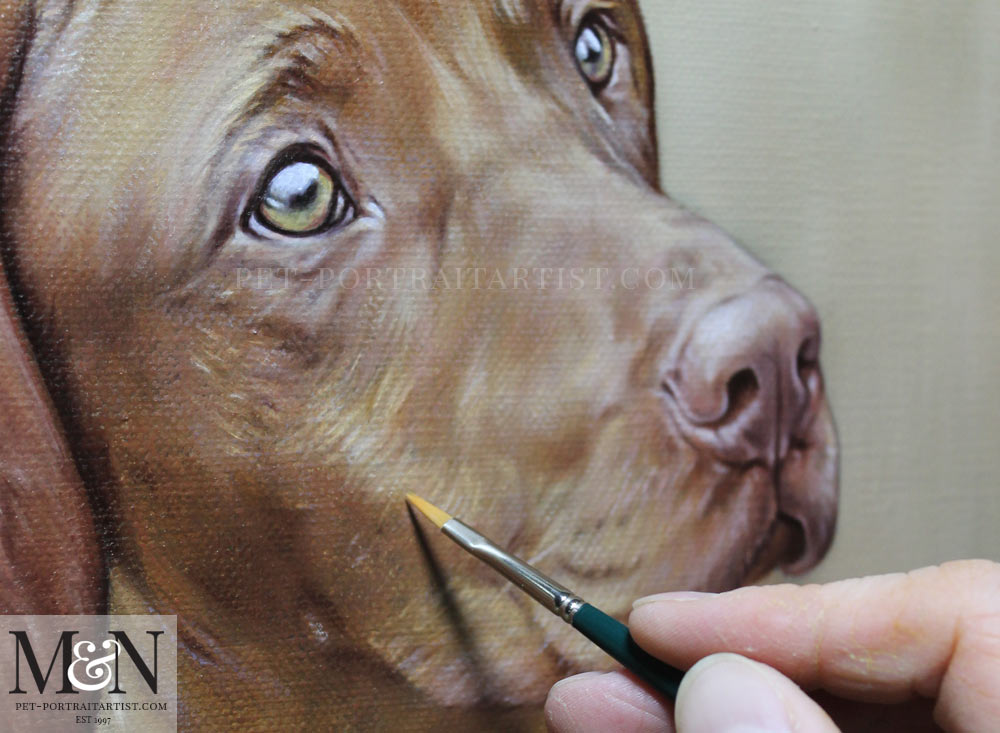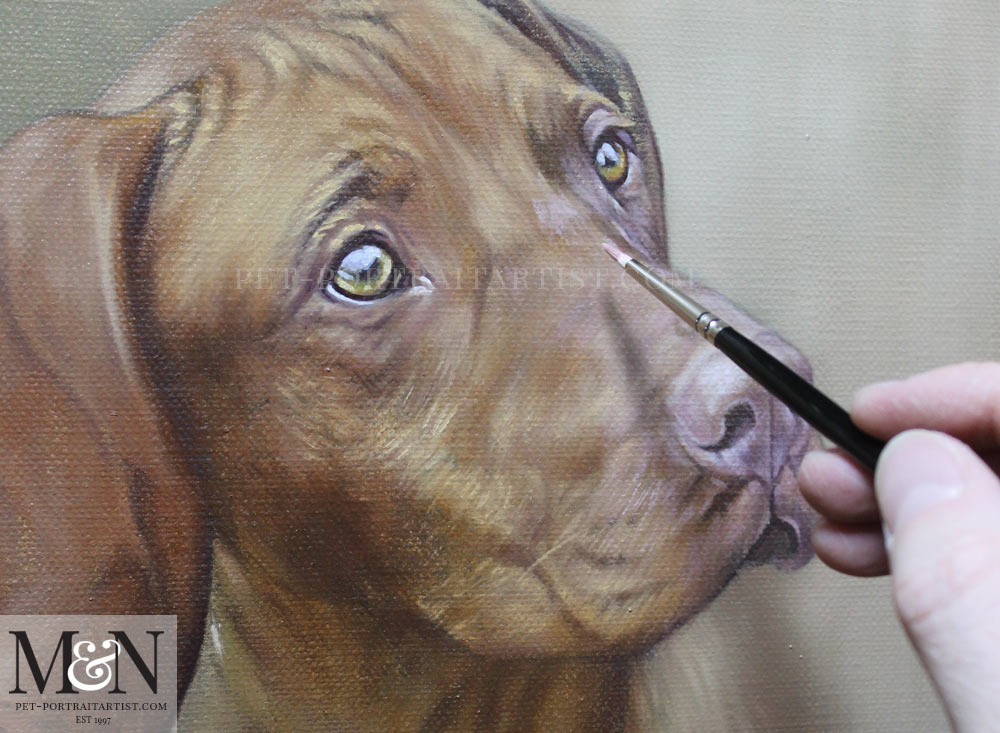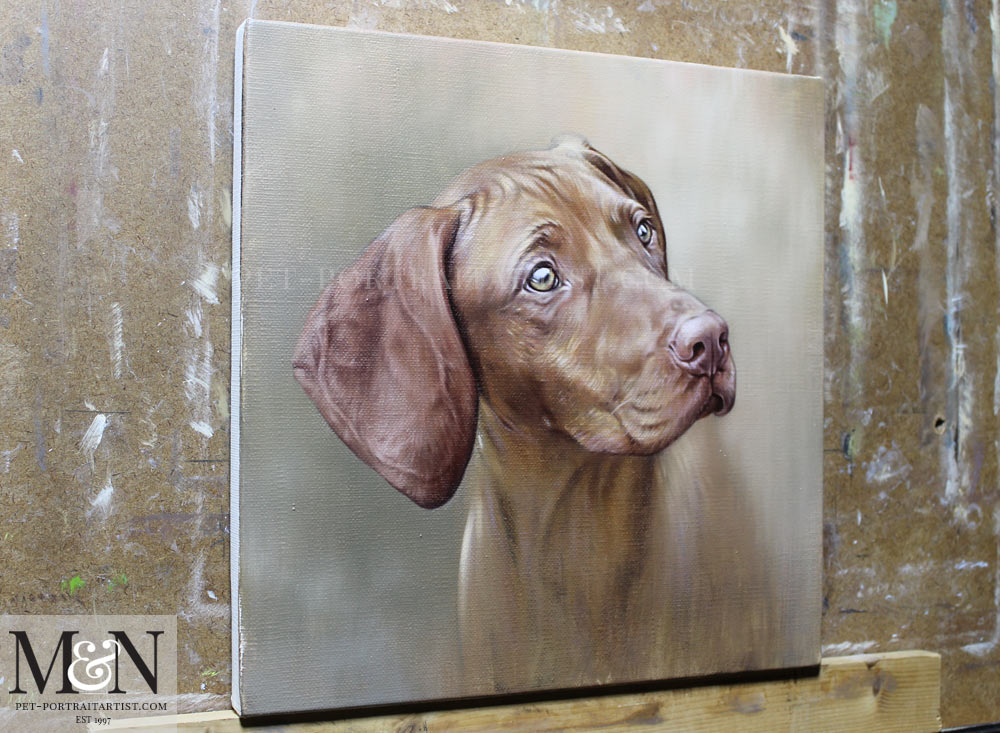 Finally we hope that you have enjoyed viewing our Art Studio Blog. Why not sign up to our Monthly newsletter accessible at the bottom of our website which comes out on the 1st of each month. You can catch up on all of the portrait stories and news from our Art Studio! Please don't forget to subscribe to our Youtube Channel too, share, like and follow our social media and you are more than welcome to comment below, we love hearing from our readers!
You May Also Like
September 19, 2018
December 16, 2015
March 30, 2019