Horse Oil Painting of Ballycastle King
April 30, 2015
Welcome to the stunning horse oil painting of Ballycastle King. Ted, a returning client commissioned Nicholas to paint his horse Ballycastle King in oils. The oil painting was commissioned at 30 x 20 inches. It was painted on Italian Linen canvas made bespoke using Tulip hardwood stretcher bars. Ted wanted a head study of Ballycastle King, but with it also depicting their family racing striped too. So you can see them at the base of the portrait.
Ted and his partner Janice traveled all the way to Wales to collect their painting. We love seeing both Ted and Janice, such a lovely couple and really lovely people. Nicholas and myself always head out for a meal locally with them, so it is very special when we meet up. We always have a great time! If you would like to see photos of both Ted, Janice and Nicholas, head on over to their blog page here – Happy Clients Ted and Janice.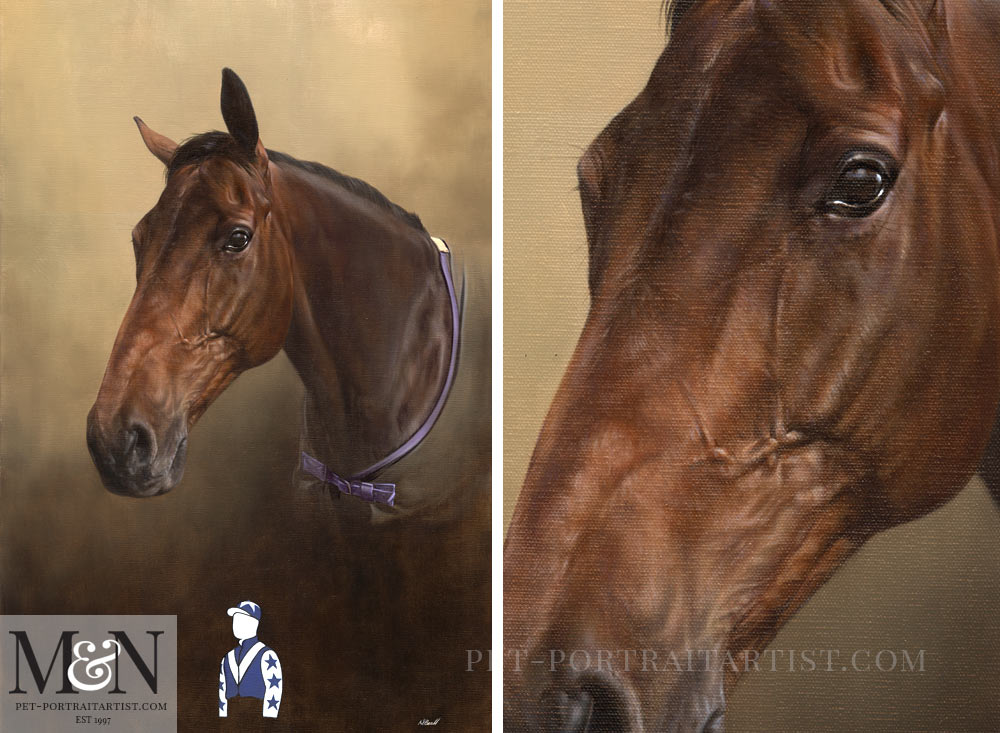 Horse Oil Painting of Ballycastle King – Framed
Our client asked if we would match a frame from another painting we did for them a few years ago. The frame was a swept frame and so we found a company to make one for us similar. I have added photos for you to see below. We are over the moon with the results. It is the Knightsbridge Gold Frame with a hessian inner linen slip, edged with gold. We also commissioned our engraver to create a plaque for the painting. It is just simply stunning.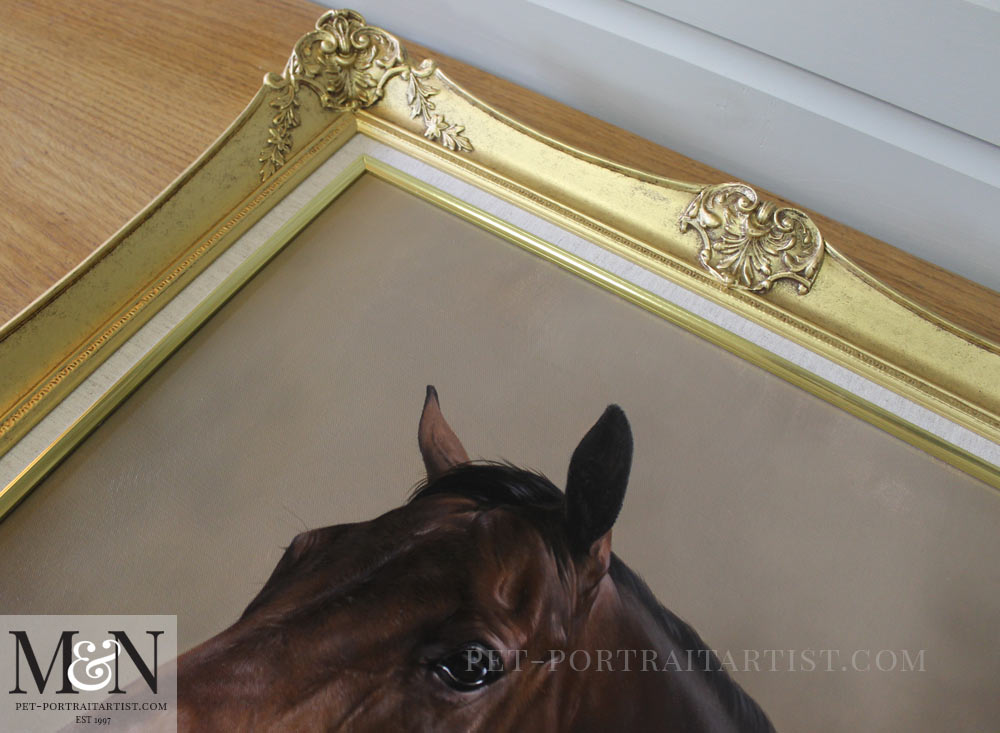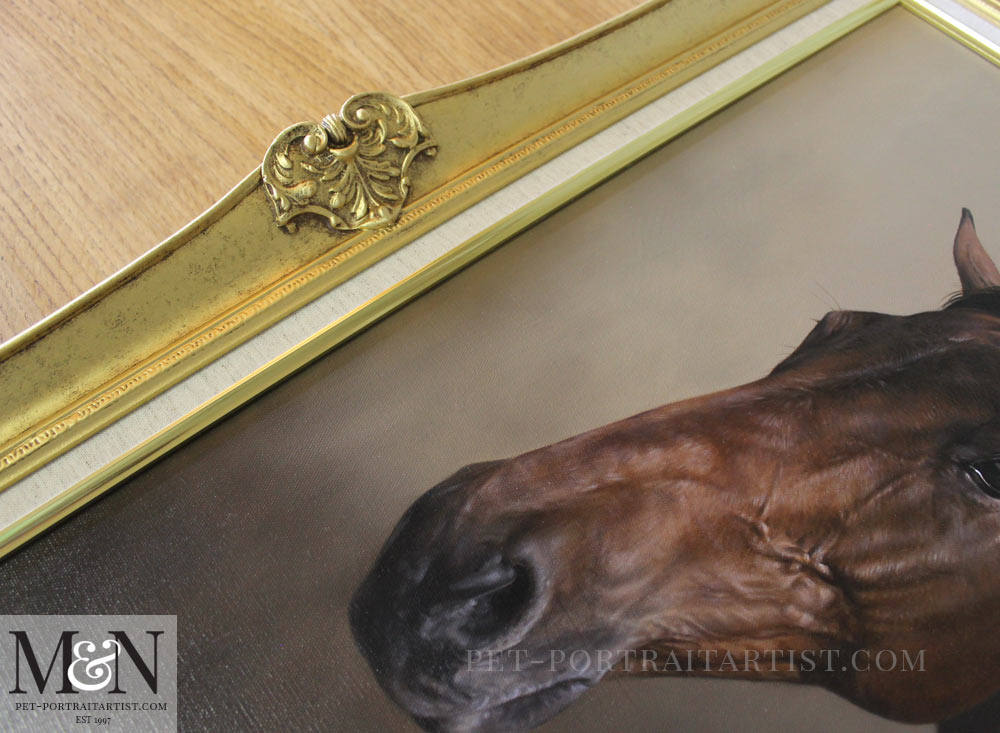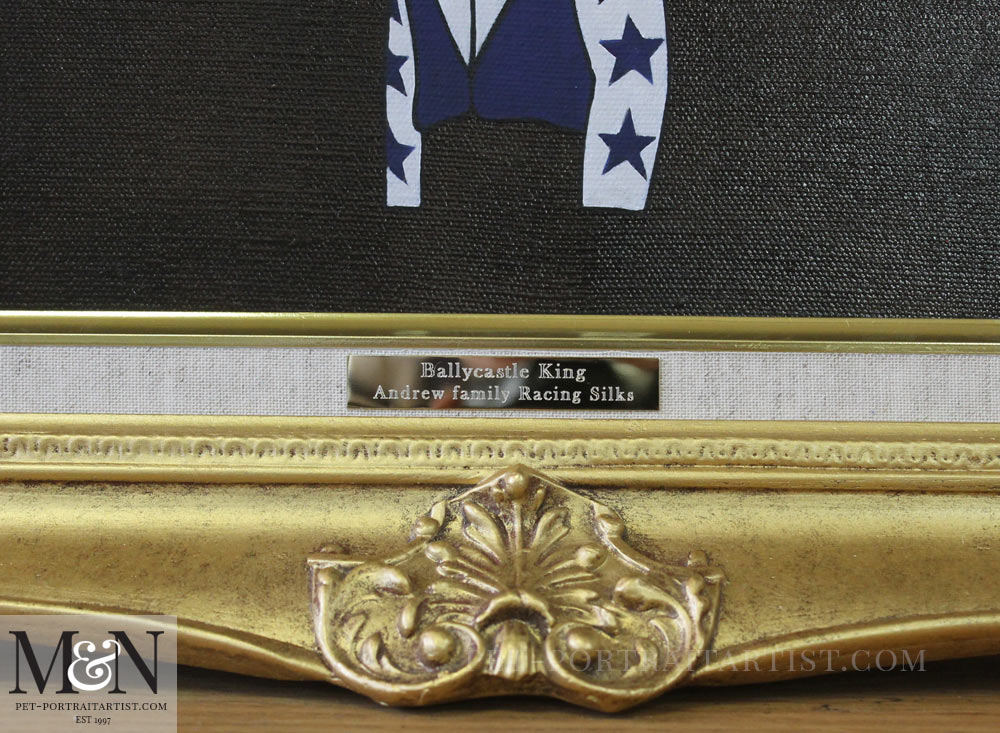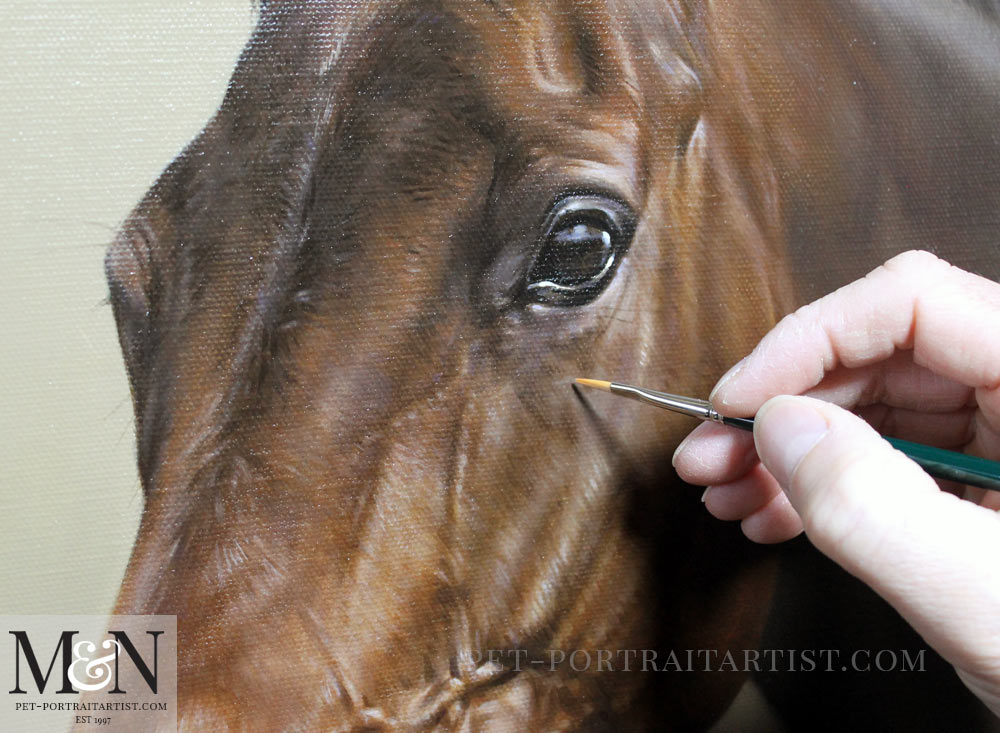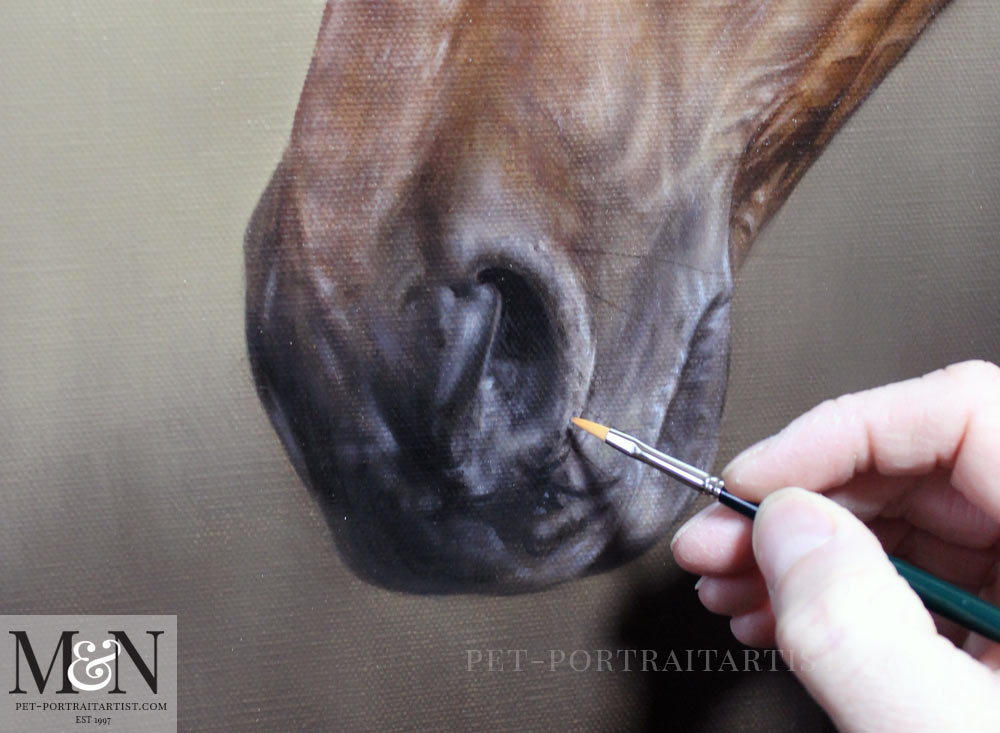 Horse Oil Painting of Ballycastle King – Video
Here is the video of the print and original painting of Ballycastle King. We hope that you enjoy viewing it!
Finally, we hope that you have enjoyed viewing our Art Studio Blog. Why not sign up to our Monthly newsletter accessible at the bottom of our website which comes out on the 1st of each month. You can catch up on all of the portrait stories and news from our Art Studio! Please don't forget to subscribe to our Youtube Channel too, share, like and follow our social media and you are more than welcome to comment below, we love hearing from our readers!
You May Also Like
February 6, 2017
December 16, 2015
June 4, 2022