Pencil Pet Portraits Montage
December 12, 2015
Welcome to my latest pencil pet portraits montage. Dean, my latest pencil montage, was for a returning client called Lizabeth. The portrait is a 18 x 14 drawing which was framed using our Craigowan Charcoal. Lizabeth emailed me to thank me for the portrait when she saw the final scan which you can read below…
Hi Melanie,
Perfect! I've had emails and FB messages from friends all morning telling me how wonderful they thought it was. Now to sort through photos of my other terriers so I can work on the next one after the first of the year. Going to wait until then as there is no holiday urgency as it is a gift to myself, but I'll work through the photos and send them as soon as I can.
Lizabeth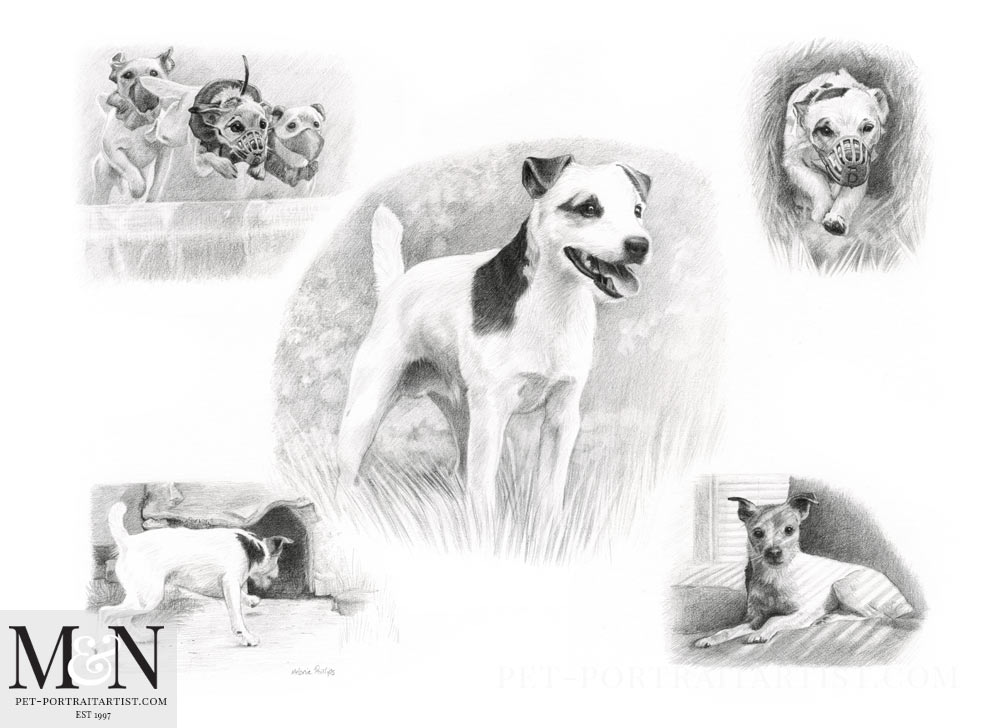 Pencil Pet Portraits Montage – Photos
Here is a photo of the portrait on my plan chest, to help show scale. This portrait was fairly large at 18 x 14 size.
Pencil Pet Portraits Montage – Framed
The portrait has been framed using our Craigowan charcoal frame. Our framer now uses a much whiter pale mount for our portraits. In fact we now have a double mount system which works really well. hop on over to our website to take a look at some of the frames and mounts we now use.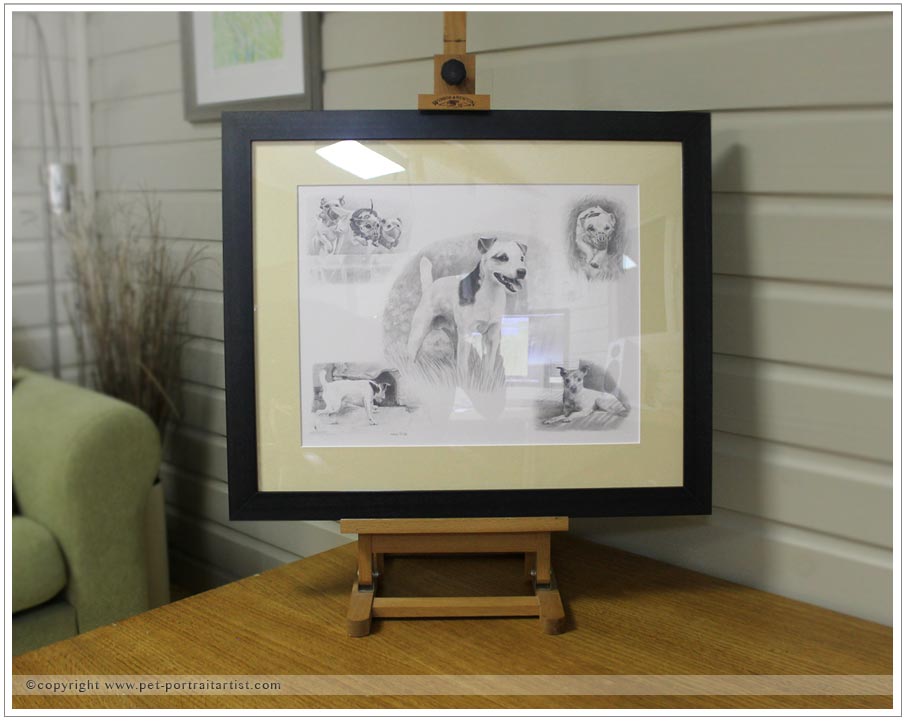 We hope that you have enjoyed viewing our Art Studio Blog. Why not sign up to our Monthly newsletter accessible at the bottom of our website which comes out on the 1st of each month. You can catch up on all of the portrait stories and news from our Art Studio! Please don't forget to subscribe to our Youtube Channel too, share, like and follow our social media and you are more than welcome to comment below, we love hearing from our readers!
You May Also Like
May 12, 2016
October 27, 2017
July 20, 2016