Pencil Horse Montage of Rose
December 3, 2015
Welcome to my latest pencil horse montage of Rose. Callum emailed to ask if I would be able to draw a montage portrait of his partners horse Rose as a surprise Christmas gift.
I worked very closely with Callum and we chose photos that captured Rose well. We had lots of lovely photos to choose from. After creating a number of designs we settled on the finished composition which you can see below. Callum asked for a frame and engraved plaque in addition to the portrait. The portrait is an 18 x 14 montage drawing and Callum emailed once the portrait had arrived….

Good Evening Melanie,
Firstly, I can confirm Rose is in one piece 😀
Secondly, it is amazing! You have done a tremendous job, thank you!
Lastly, I totally understand what you meant regarding the bubble wrap (I beat my mum home so ended up opening it myself), must have taken half an hour to unwrap haha, good job!I am very thankful for your help throughout this project, thoroughly enjoyable.
Thanks again, hope you guys have a wonderful Christmas and New Year
Callum
Pencil Horse Montage of Rose – Photos
Here are a few photos of my drawing on our plan chest to show scale.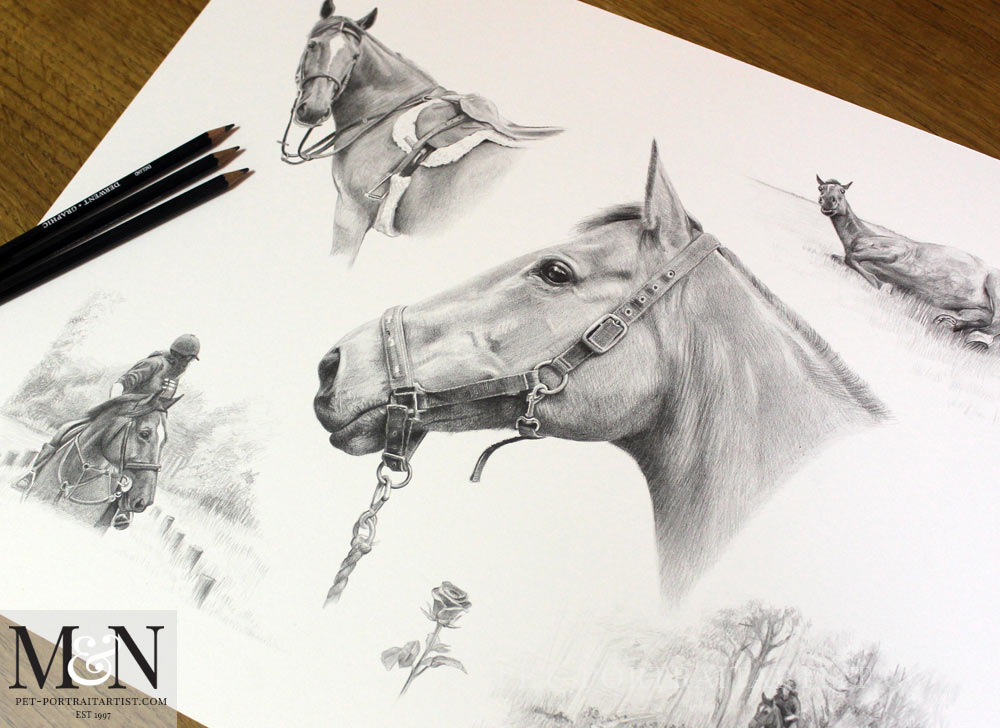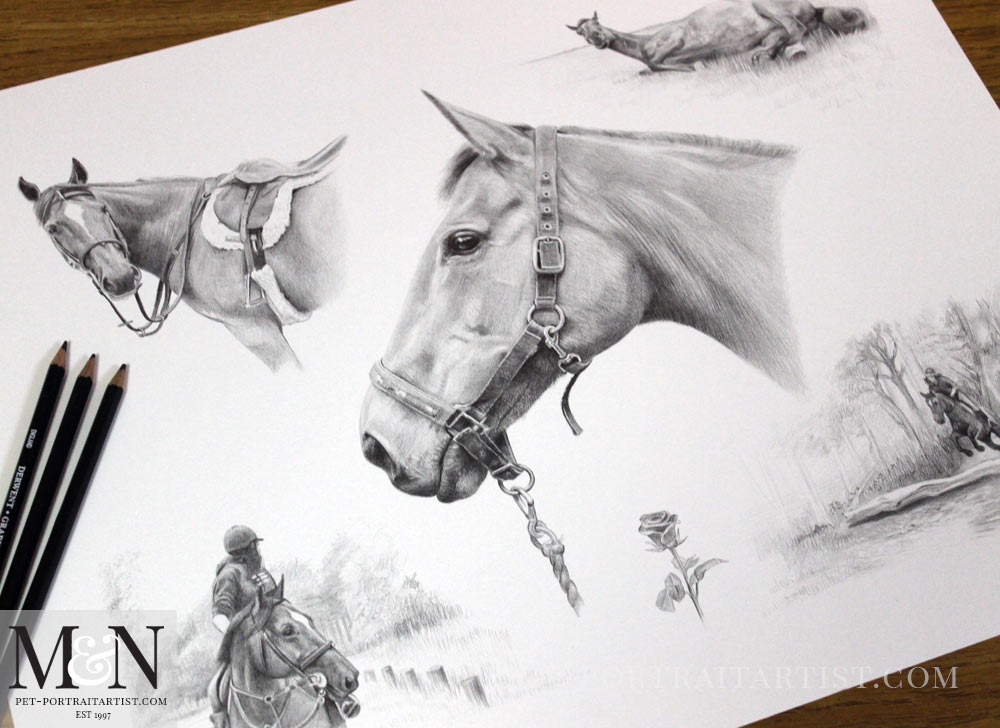 Pencil Horse Montage of Rose – Framed
Here are the photos of Rose framed in the Decorative Pine frame with plaque. This frame is now discontinued, however we have lots more frames available on our website. We work with a number of different framers who specialise in different areas of framing so we always have something perfect for our clients.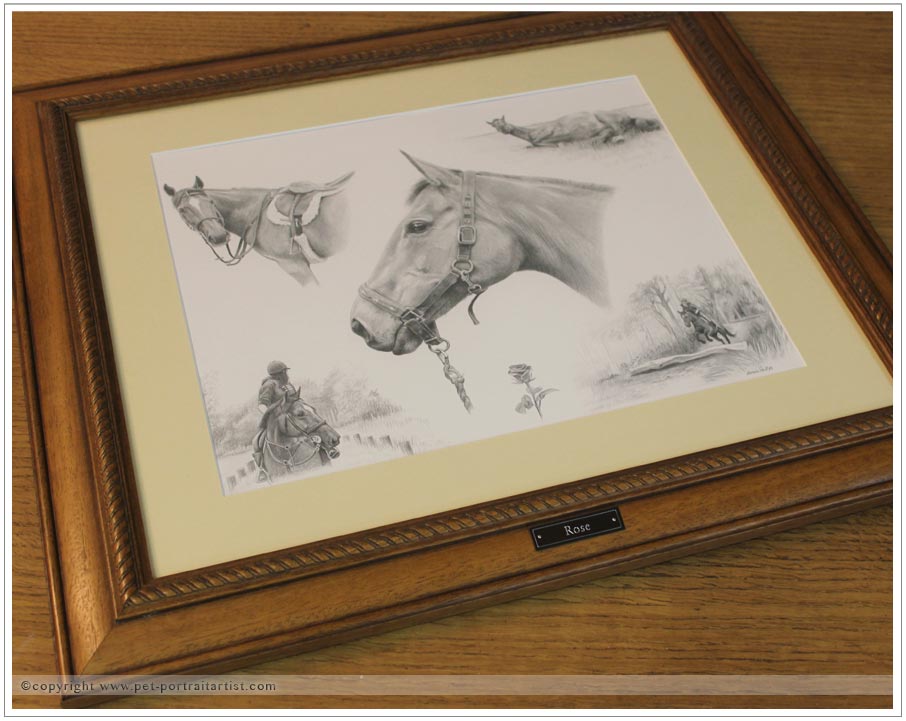 Finally, we hope that you have enjoyed viewing our Art Studio Blog. Why not sign up to our Monthly newsletter accessible at the bottom of our website which comes out on the 1st of each month. You can catch up on all of the portrait stories and news from our Art Studio! Please don't forget to subscribe to our Youtube Channel too, share, like and follow our social media and you are more than welcome to comment below, we love hearing from our readers!
You May Also Like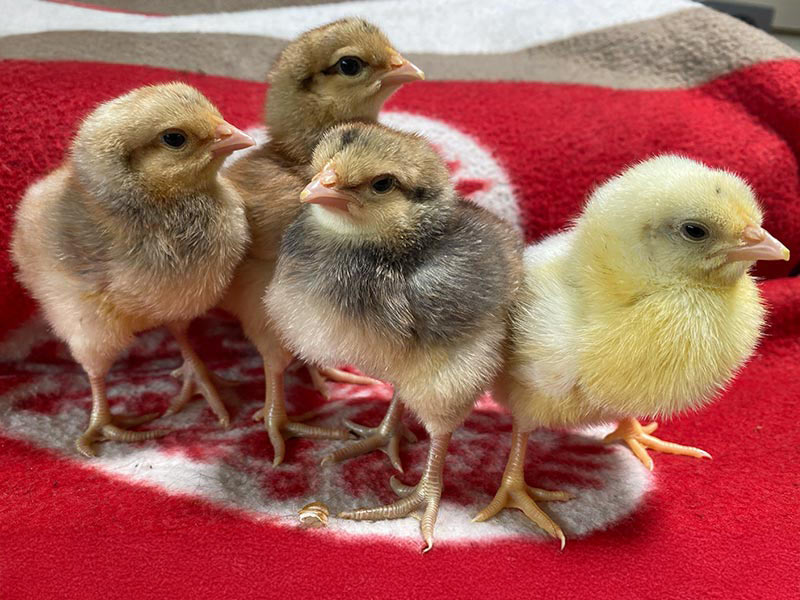 April 29, 2022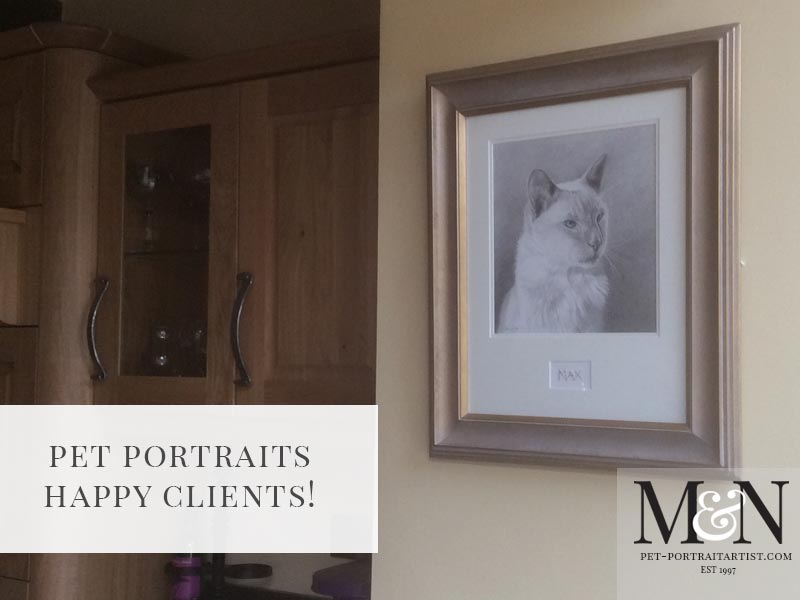 January 16, 2017
May 17, 2017