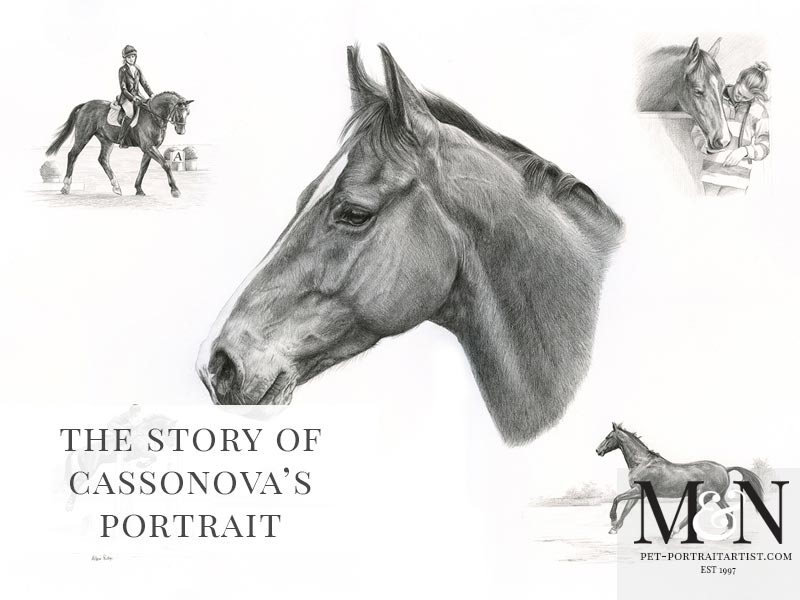 Horse Montage Pencil Portrait of Casanova
May 12, 2016
Welcome to my horse montage Pencil Portrait of Casanova. My clients, Jane and Paul, wanted to commission as a surprise 18th birthday gift at the start of April. They wanted to keep the commission a compete surprise and called our studio to discuss the finer details.
Jane and Paul wanted to capture a number of aspects of Casanova and their daughter in the portrait. They wanted to include a photo competing, Cassonova more relaxed cantering in the field and a special photo of their daughter when she first met Casanova. The main study was to be a close up head study.
It's always music to my ears when my clients use digital cameras to photography their subjects rather than a mobile device. This means the photos have so much more information within them for me to work with. I was thrilled to receive them via Dropbox and was excited to get started.
The portrait was a 24 x 18 pencil drawing on Italian Fabriano paper. It was framed in the honey knots frame with a double mount. We also had the silver plaque set within the mount under the glass, which was a first for us and it worked beautifully.
Olivia was thrilled to receive the portrait and had some photos taken of her with the drawing when it was displayed in their home. Scroll down to read a testimonial Olivia posted on Facebook.
Horse Montage Pencil Portrait of Casanova Happy Client!
Olivia was thrilled with her portrait and she very kindly posed for a photo with the portrait for me. Olivia posted on Facebook….

Well this came as a surprise! The most beautiful drawings of Casanova done by the incredibly talented Melanie Phillips (http://www.horse-portraitartist.com). This is my birthday present from my parents – couldn't of asked for anything more, THANK YOU ❤
Horse Montage Pencil Portrait of Casanova – Videos
The first video shows Cassonova all framed and ready to send. The second video is of three portraits on my drawing desk. Casanova with Hollie and Teasel on my drawing desk.  I thought it was a fabulous opportunity to take video because I don't often have three of my drawings here at the same time.





Finally, we hope that you have enjoyed viewing our Art Studio Blog. Why not sign up to our Monthly newsletter accessible at the bottom of our website which comes out on the 1st of each month. You can catch up on all of the portrait stories and news from our Art Studio! Please don't forget to subscribe to our Youtube Channel too, share, like and follow our social media and you are more than welcome to comment below, we love hearing from our readers!
You May Also Like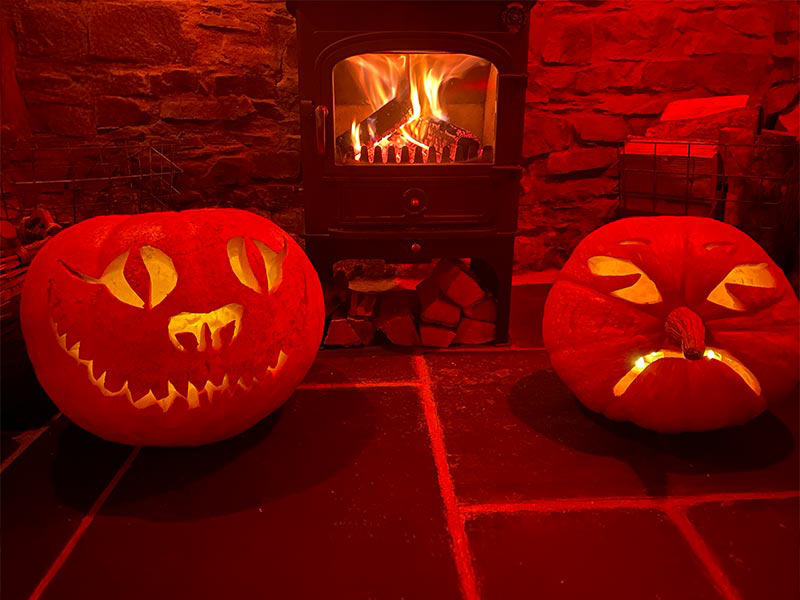 November 3, 2021
October 26, 2017
June 30, 2018