Pencil Portrait of Three Dogs
December 4, 2016
Welcome to my pencil portrait of three dogs called Dexter, Tui and Purdy. Heather, my cellists, commissioned a drawing as a surprise for her mum. She had one particular photo she knew her mum loved that was on her facebook page. The photo showed all three dogs really well and luckily enough it was good enough to work from. This was great as it didn't ruin any surprises or any need to start taking new photos of the dogs. Otherwise it could have roused suspicion.
Dexter, Tui and Purdey. were a joy to draw. The pencil portrait was a 24 x 18 drawing on Italian Fabriano paper. Scroll down for more photos……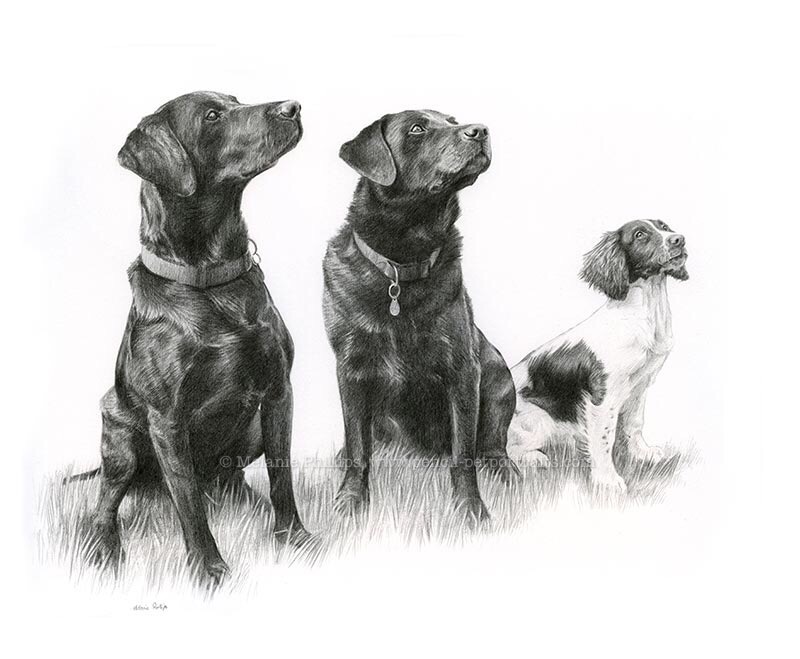 Pencil Portrait of Three Dogs – Photos
Here are a few photos I took of the portrait before framing. The drawing has my pencils on to show scale, this helps to give an idea how large the drawing was. a portrait of three dogs full body fits really well on a 24 x 18. The perfect size!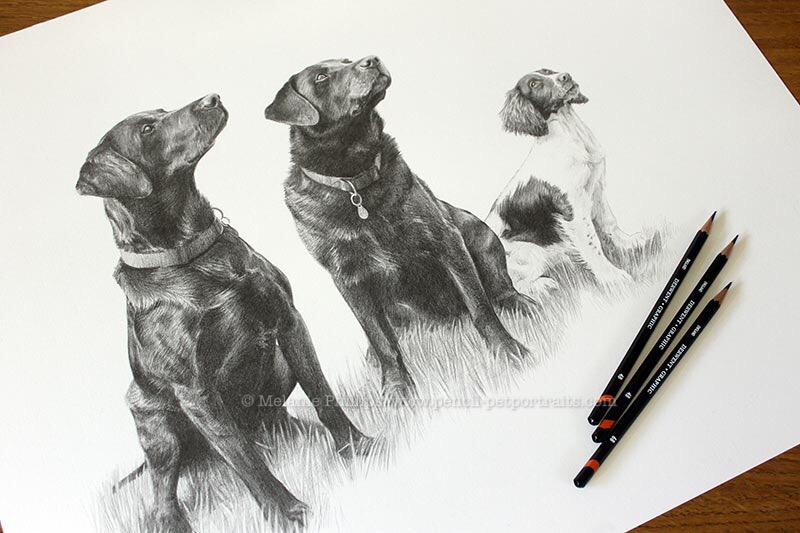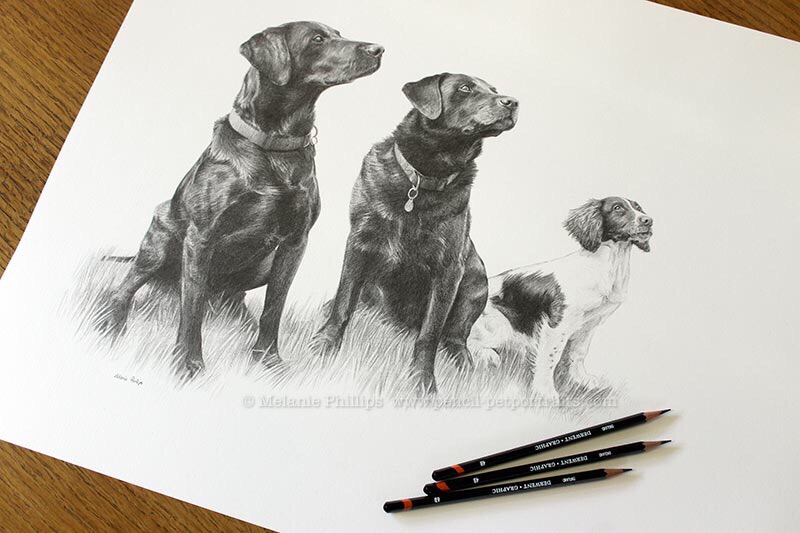 Pencil Portrait of Three Dogs – Framed
Here are some more detailed and close up photos of the framed portrait in our Westminster frame. It's a beautiful frame, I really love it and hope to use it again for my pencil drawings soon. This frame is on a 3 to 5 week waiting list as the framing company we use are always so busy – so get your orders in fast. You always know when a company or business are doing well, when they are really busy with orders along with providing a really high quality product. We use three of the most amazing framers here in the U.K. and we are really lucky to be working with them all.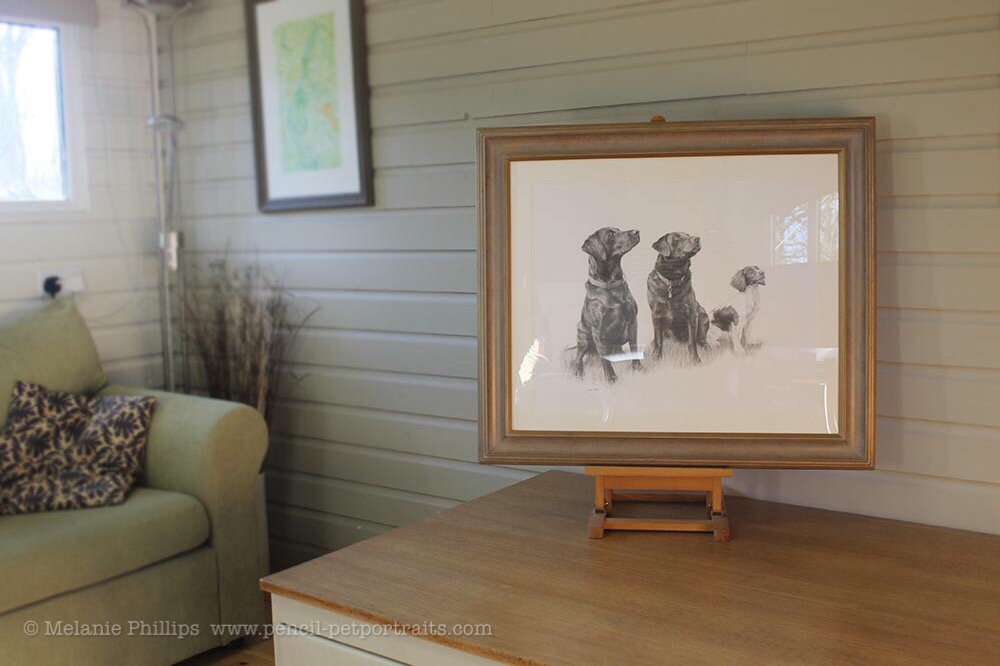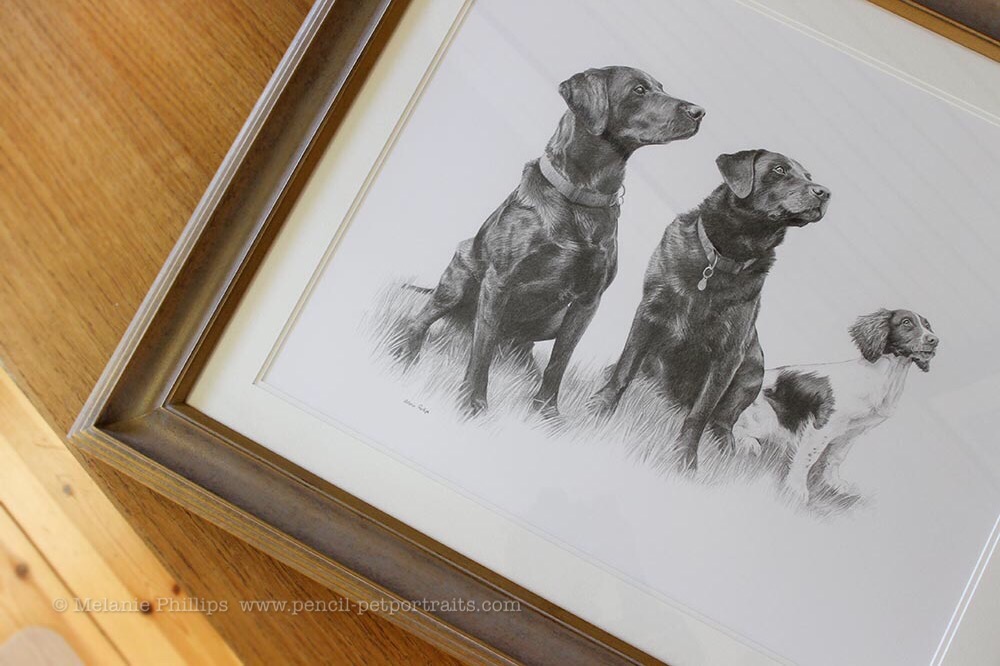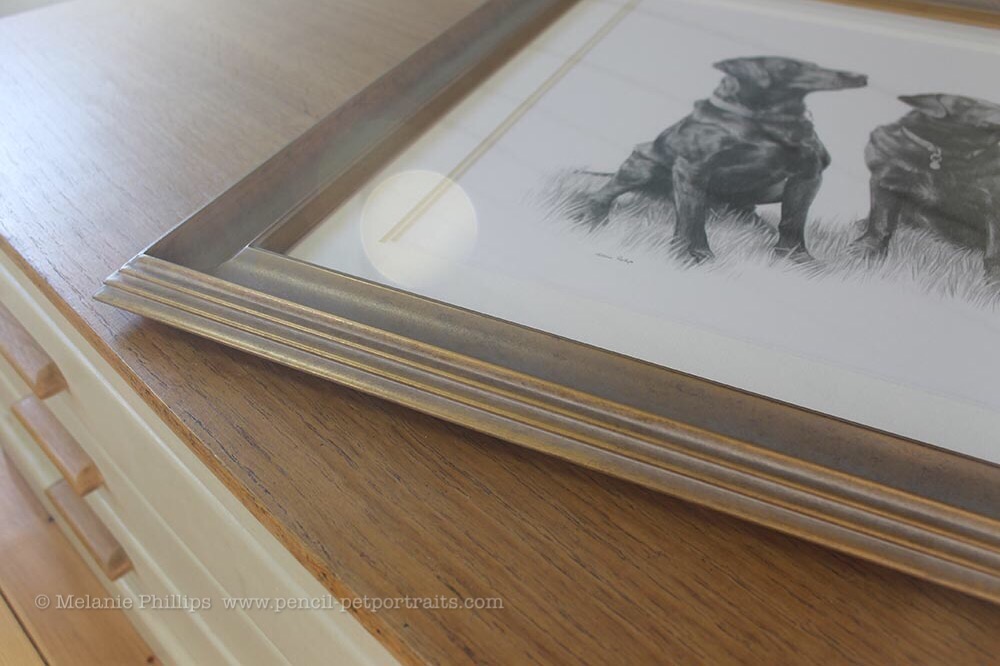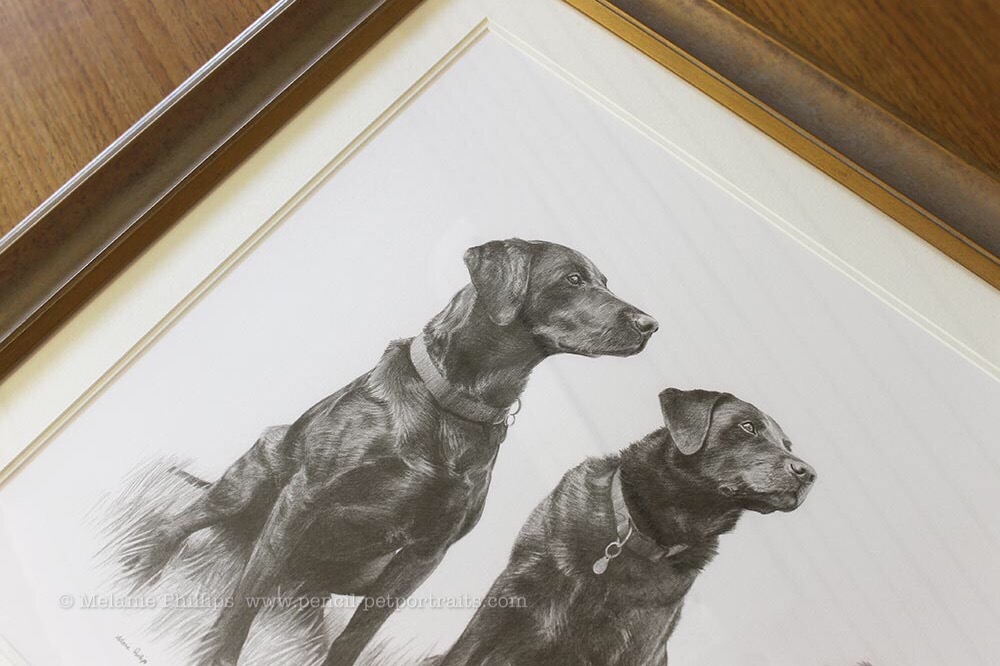 Pencil Portrait of Three Dogs – Videos
Here is a video clip of my latest pencil drawing of the three dogs Dexter, Tui and Purdy. The portrait is 24 x 18 in size and as you can see from the video my pencil is shown for scale. More photos and video of the portrait framed on its way!
Here is the video of the three dog portrait framed. The frame is beautiful. Its the second time we have used the Westminster Frame and it works really well with my pencil drawings. I hope you enjoy the video, I will post close up photos of the frame next so that you can see it in more detail!
We hope that you have enjoyed viewing our Art Studio Blog. Why not sign up to our Monthly newsletter accessible at the bottom of our website which comes out on the 1st of each month. You can catch up on all of the portrait stories and news from our Art Studio! Please don't forget to subscribe to our Youtube Channel too, share, like and follow our social media and you are more than welcome to comment below, we love hearing from our readers!
You May Also Like
July 1, 2016
September 30, 2018
January 30, 2019