Pencil Pet Portrait of Poppy
March 15, 2017
Welcome to the pencil pet portrait of Poppy. Adam emailed to let me know that his family had purchased him a Gift a Portrait. He was ready to send me photos of his dog Poppy, who had recently passed away, for the portrait. The photo of Poppy that he loved was perfect for a drawing and I was excited to put pencil to paper. Adam said he was thrilled with the results and telephoned me personally to thank me for the portrait. Its always wonderful to speak to my clients on the telephone.
Pencil Pet Portrait of Poppy – Magazine Article
In addition I was asked to feature in an edition of the UK Magazine Paint and Draw. This was just prior to starting Poppy's portrait. They wanted to know if I could create a step by step tutorial of how I draw my portraits. The prospect of having my artwork in print again was fantastic!
I asked Poppy's owner if I could use Poppy as the dog for the article. Poppy would make for an excellent subject for budding artists to learn from because of her mid length fur with white flecks and the leather collar. Poppy has lots of areas to discuss for the magazine article which was great. Adam was thrilled to hear that Poppy would have her very own 15 minutes of fame.
As a result the magazine article was a success and it came out in 2017. You can read about it on my blog post here – Paint & Draw Magazine Article.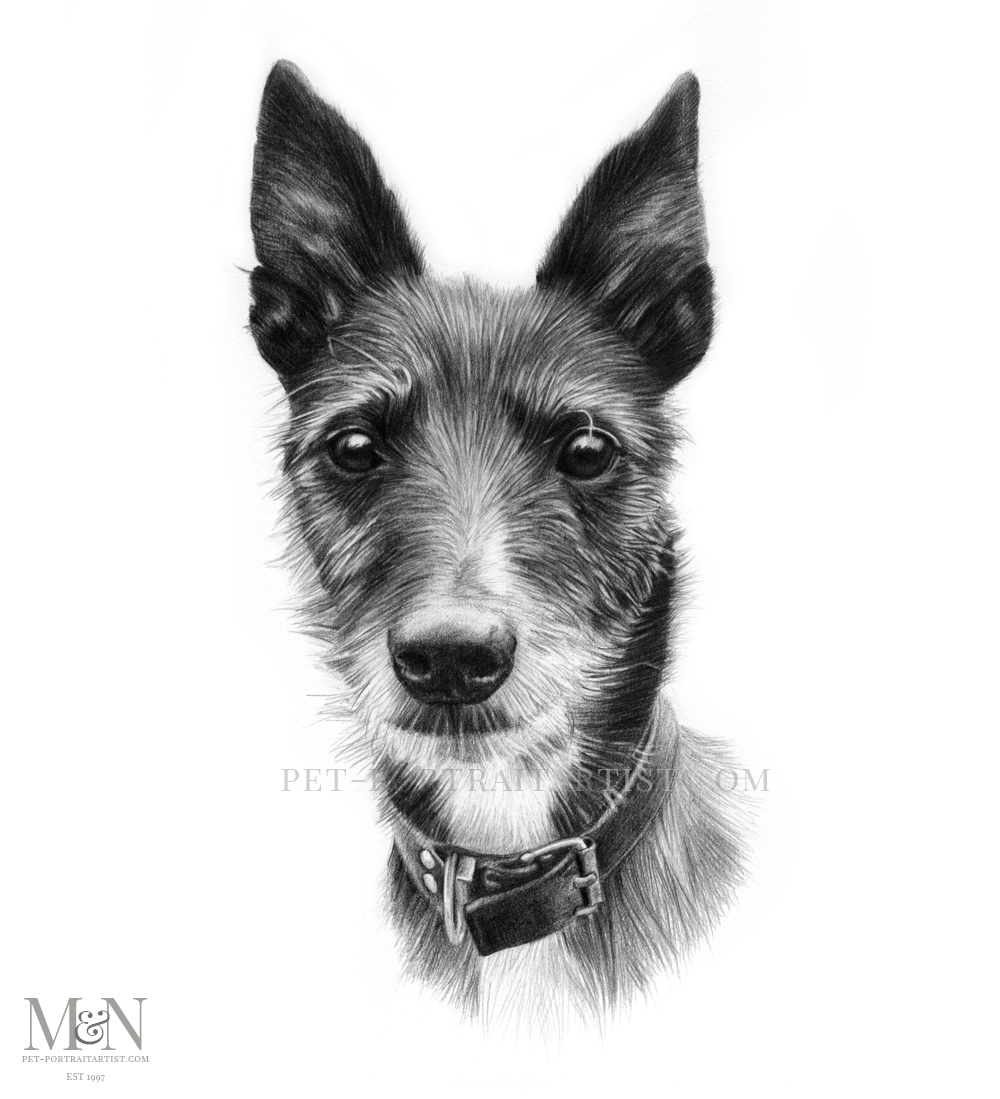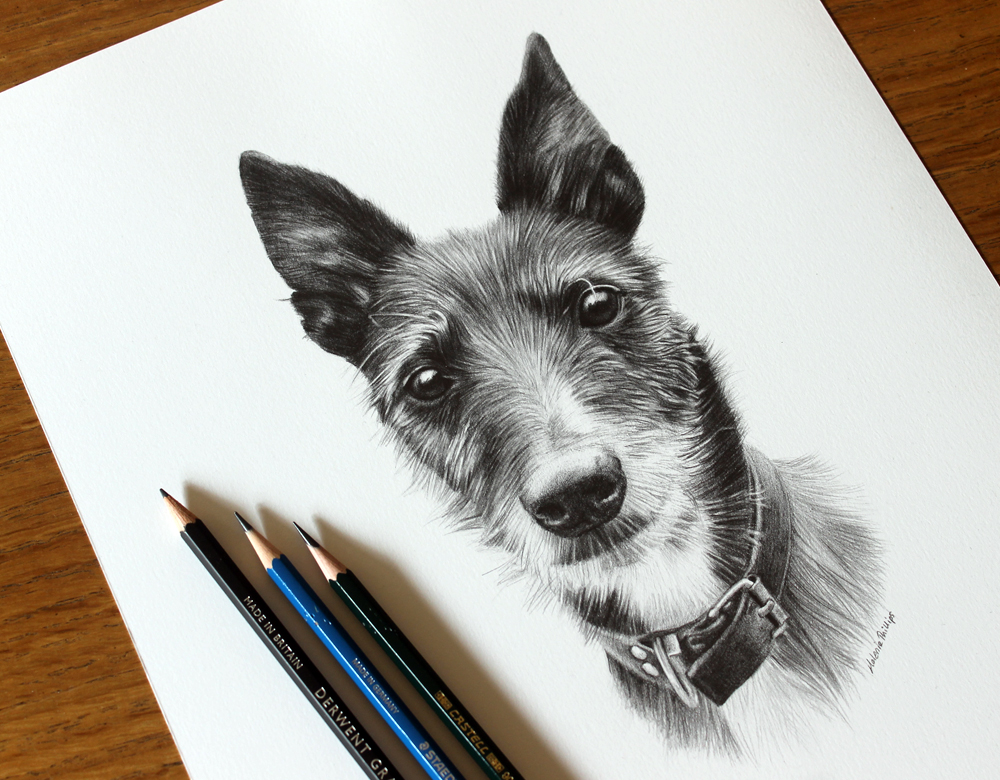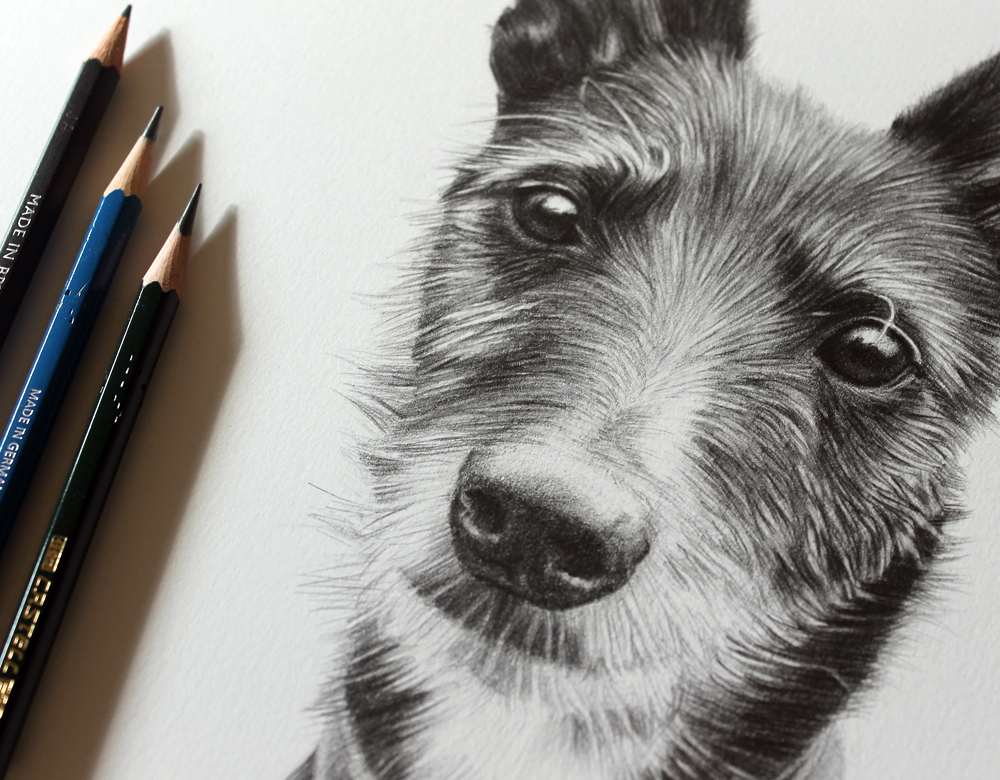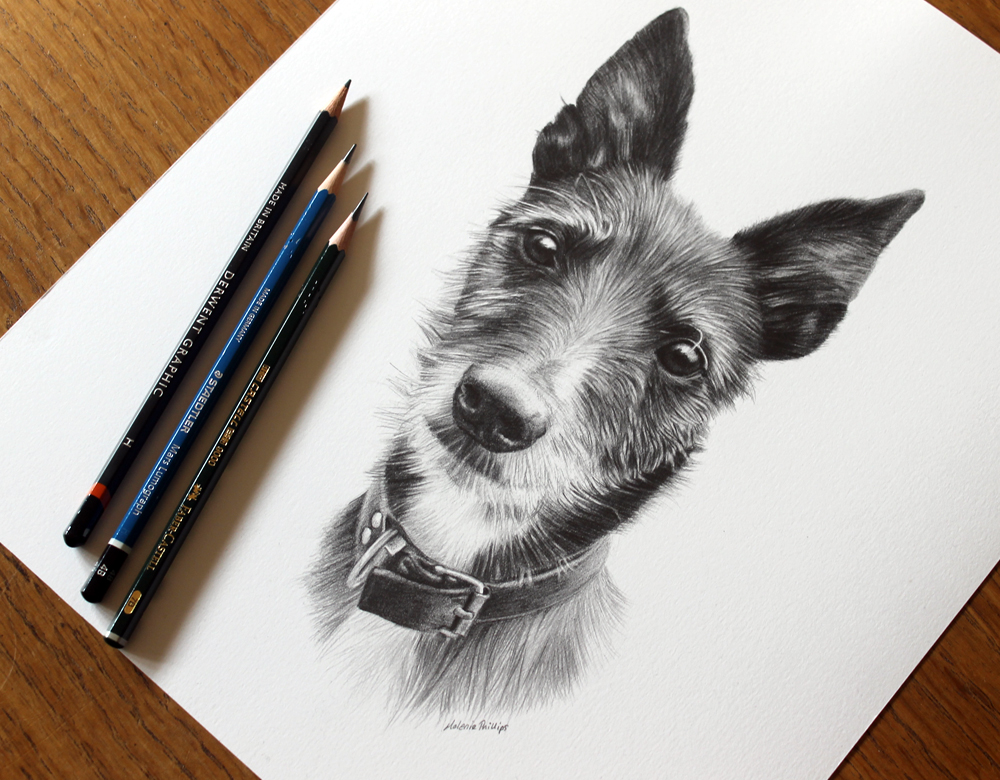 Pencil Pet Portrait of Poppy Framed
Here is Poppy's pencil portrait all framed and ready to go! Amanda is an excellent framer and has done a wonderful job here, its perfect!  We love this moulding too, it is probably one of our longest running frames and works beautifully with the drawings.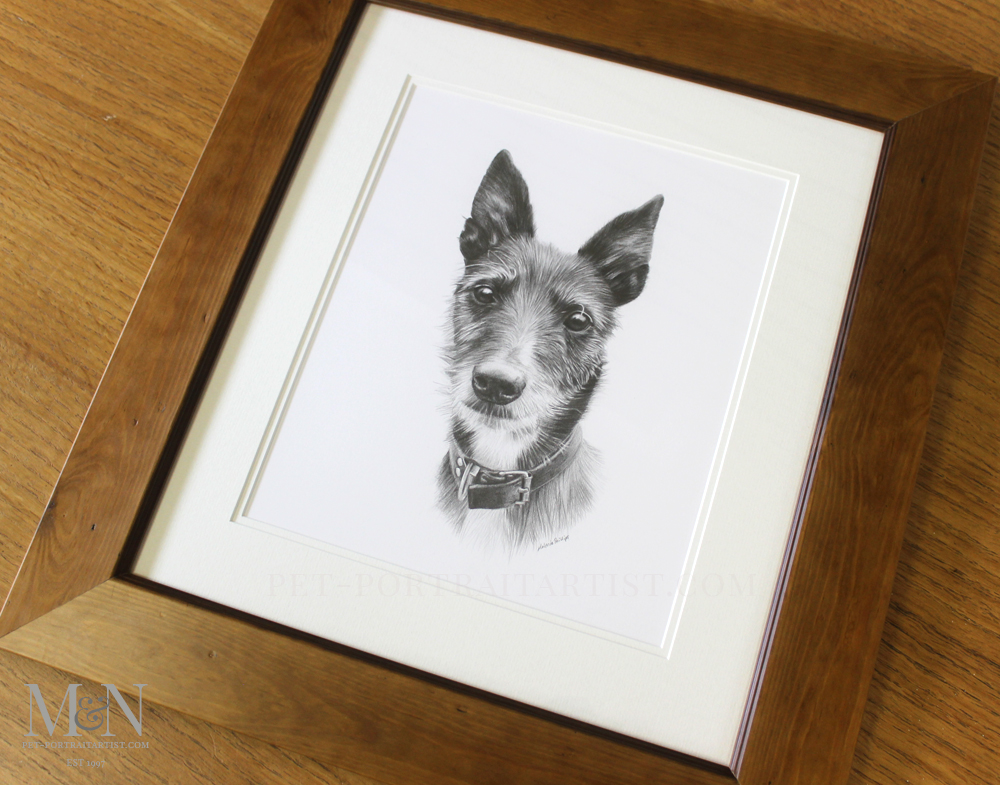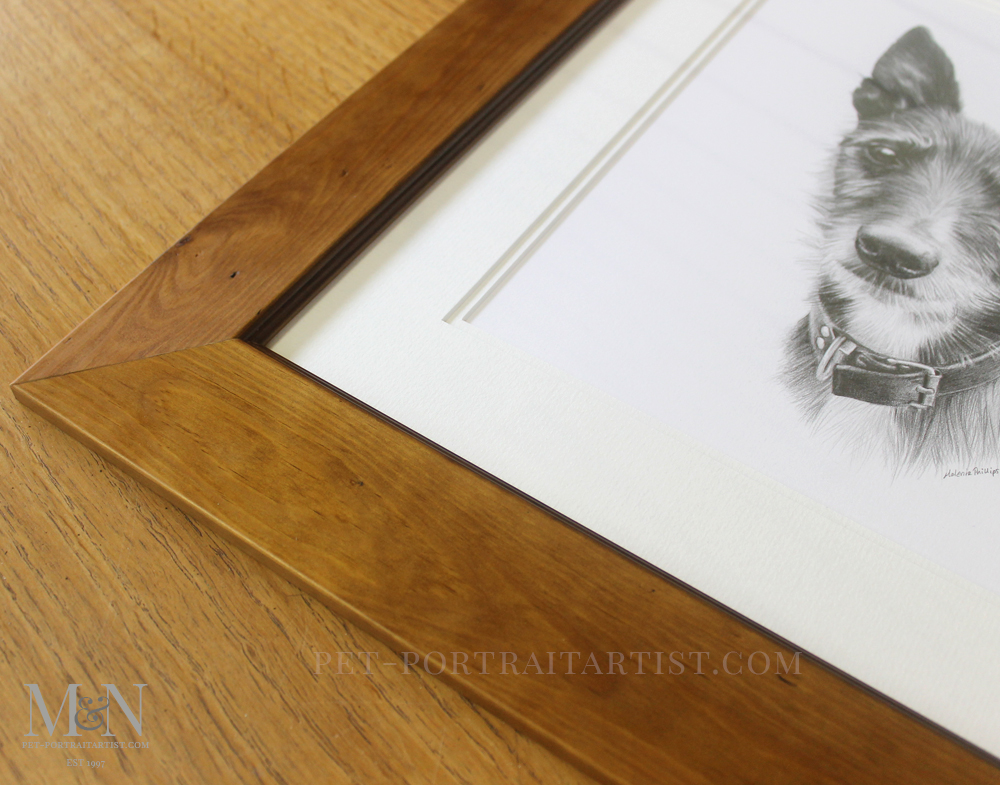 We hope that you have enjoyed viewing our Art Studio Blog. Why not sign up to our Monthly newsletter accessible at the bottom of our website which comes out on the 1st of each month. You can catch up on all of the portrait stories and news from our Art Studio! Please don't forget to subscribe to our Youtube Channel too, share, like and follow our social media and you are more than welcome to comment below, we love hearing from our readers!
You May Also Like
November 5, 2018
February 13, 2018
August 1, 2023