More Cottage Renovations
March 14, 2017
Yes, we have been doing more cottage renovations! We have been living in our little cottage for 10 years this autumn. We have been doing renovations since we moved in. Some of our regular readers may have seen on our cottage renovations page on our website. This year though is the big year for us as its the final push for a completed cottage.
This year sees the start of the renovation of our lovely lounge and overall its quite tricky as we have some very delicate and old areas with big oak beams and an inglenook fireplace. We have a specialist team of builders coming in next month to dig out the floor. Our cottage is build directly onto bedrock, so there are no foundations. We think it dates back to around 1700 but cant be sure. The builders are going to remove the concreted floor as it has failed, and lay a new floor. We have located some reclaimed slate for it too. They are also going to fix our big oak beam which has historically degraded on the end in the wall which will be great as we currently have a post under it to make it safe!
In preparation for all of this, we have our local builder team in. They have helped prepare before the main work starts. So starting in the lounge they took off old plasterboard, made the electrics safe, removed the radiators and Nicholas and myself started to remove the concrete render on the wall. Concrete and old cottages don't mix. The entire cottage was covered in concrete inside and out during the 1960's. This is not a good idea as it stops the cottage from breathing. We have been slowly taking it off inside so that it can start to breathe again.
You can see the photo below left, thats how it looked last week. The second photo shows the removal of the built in cupboard. We started to reveal the stone gradually and carefully and the bottom photo shows it all now removed. The wall will eventually be lime pointed. That will probably be in a couple of months time. I will update our blog with more photos in the coming weeks and hope you enjoy seeing the photos!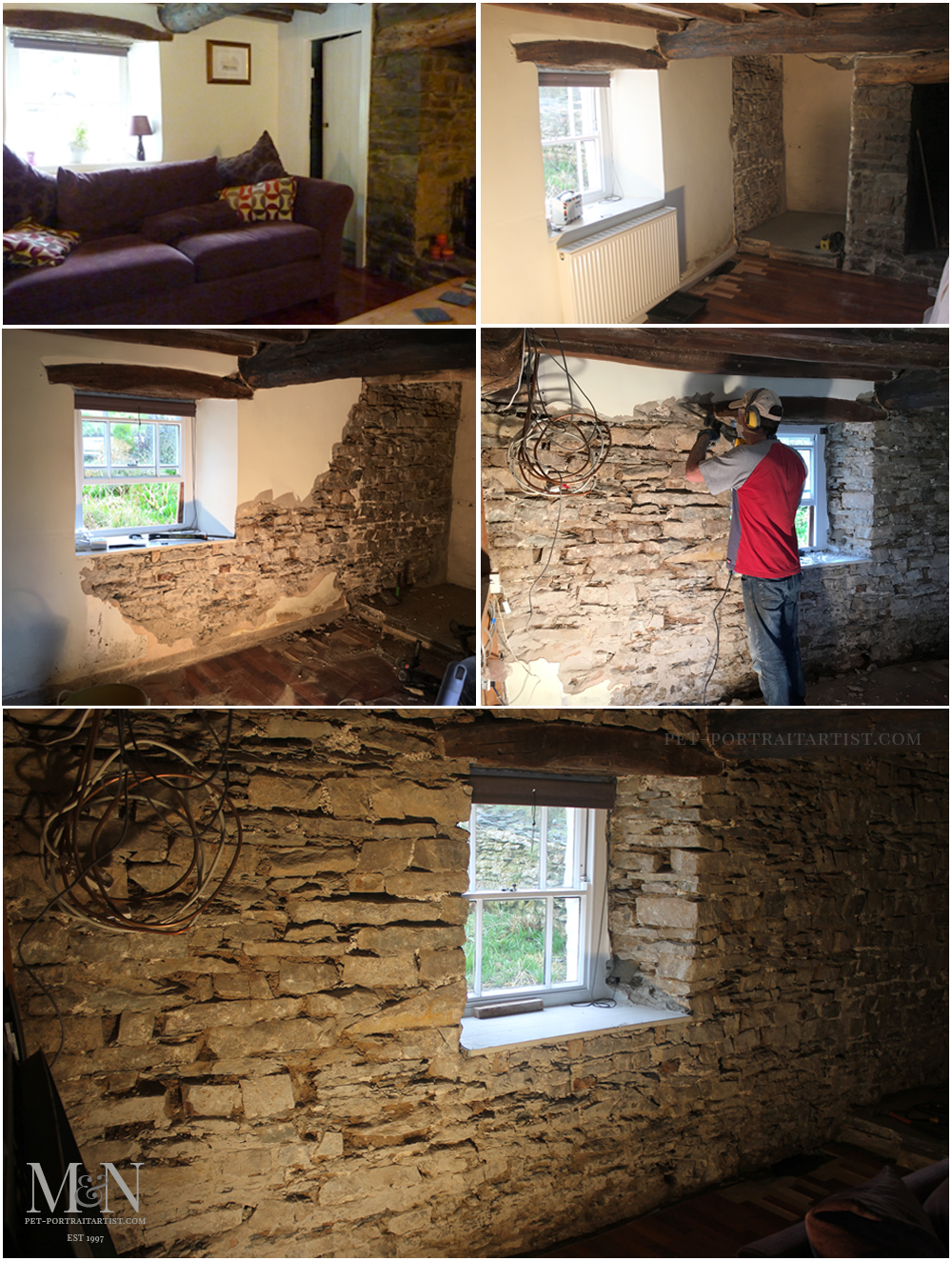 We hope that you have enjoyed viewing our Art Studio Blog. Why not sign up to our Monthly newsletter accessible at the bottom of our website which comes out on the 1st of each month. You can catch up on all of the portrait stories and news from our Art Studio! Please don't forget to subscribe to our Youtube Channel too, share, like and follow our social media and you are more than welcome to comment below, we love hearing from our readers!
You May Also Like
April 20, 2017
March 31, 2022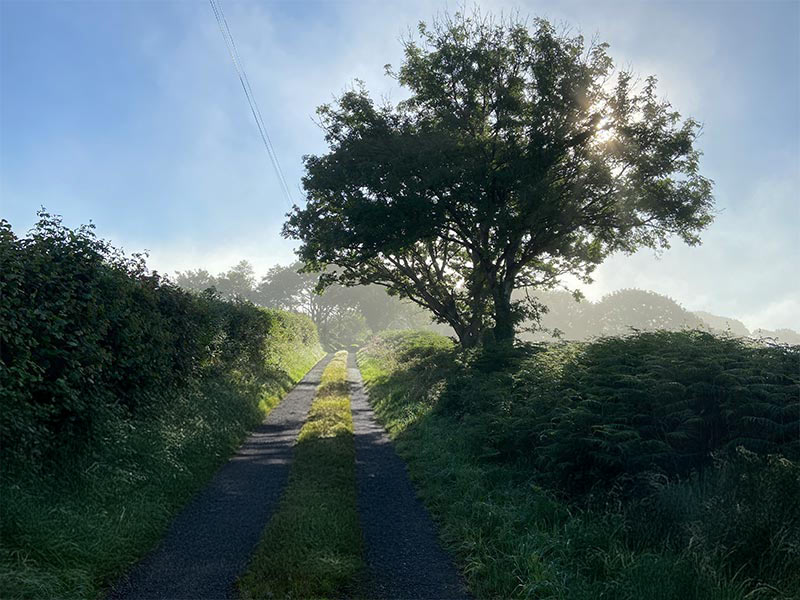 July 31, 2020