Sinuses and Christmas Trees
December 22, 2017
Welcome to my post all about Sinuses and Christmas Trees. Bizarre you are thinking! It's been quite a while since I sat in my lovely little studio and tapped away on my keyboard. I have been unwell this week with a sinus infection. It actually started three weeks ago, however I wasn't absolutely certain what it was and of course I worked through as I wanted to make sure all of our clients received their portraits in good time for Christmas.
However symptoms worsened and I'm on a second week of antibiotics and medications which hopefully are working now. I have felt completely under the weather and quite dizzy. Enough to stop me from working! It is pretty unusual for me to not be working…..or even thinking about work! So huge apologies to our clients who have been having very delayed emails lately.
Just prior to being unwell however, we did head out and buy our Christmas Tree and decorate it. It is really lovely and has quite taken over the cottage! The christmas fairy only just about fits between the tree and our ceiling and beams! We have been having fun with the Philips Hue lighting and have given everything a warm glow. Im sure we will venturing into reds and greens for Christmas day! Scroll for more photos and more about Lily…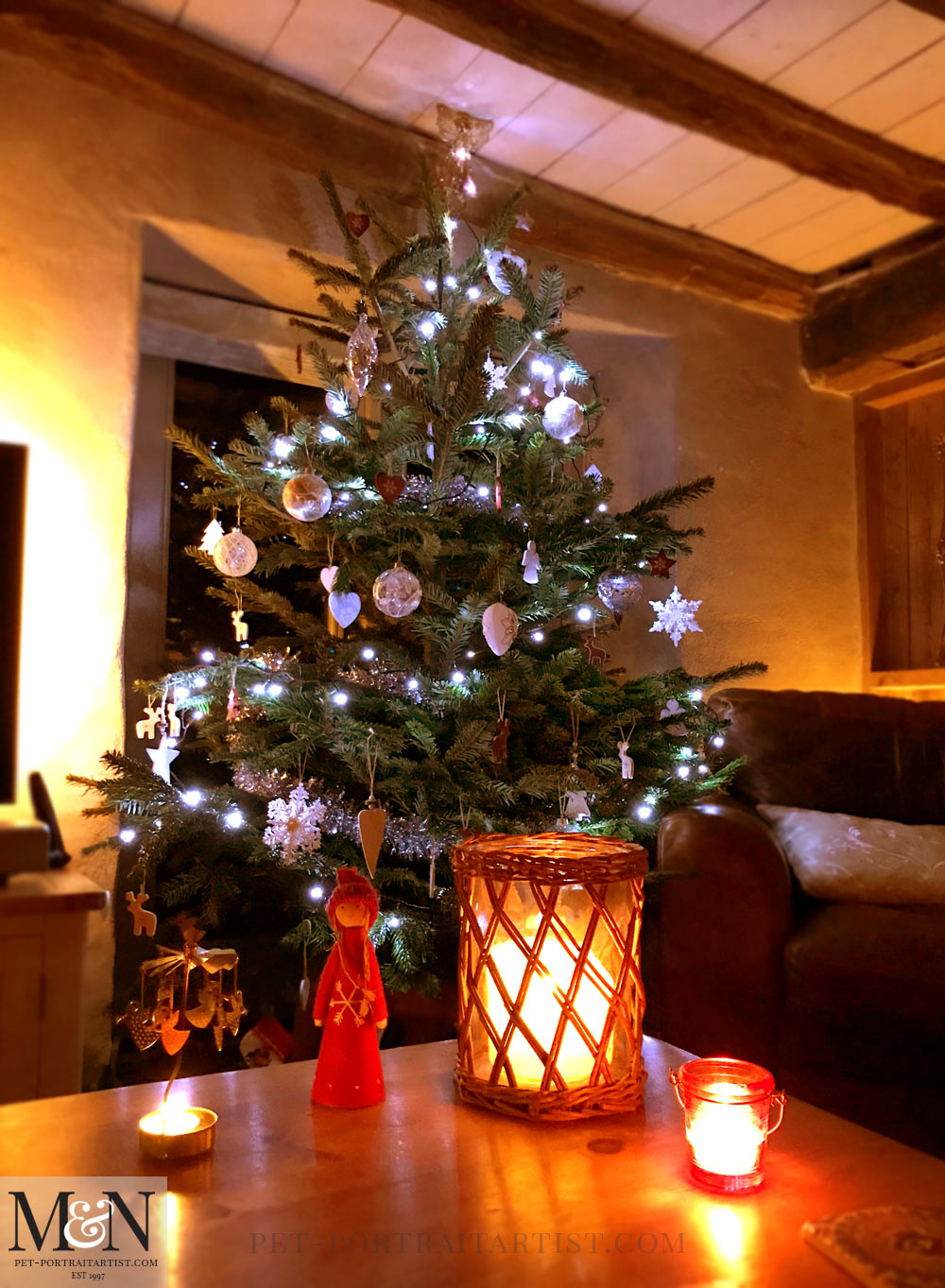 Sinuses and Christmas Trees – and Lily
Lily is very good, she never touches the tree…..although I have had to move a present for her under the tree that a friend has given her. She thinks it smells just toooo good! We did go to our dog club Christmas meal however I wasn't well enough to attend the last day of training. The day where they have fun and games in the field followed by food and mulled wine.
Lily received her end of year present from them though bought round by a very good friend. Lily was thrilled and although I didn't let her have all of the treats at once. She was allowed a few…and the bag! The bag smelled so lovely, she decided to make sure that she had actually eaten everything inside. She just had to pop her head right in to make sure. I managed to get a couple of photos of her whilst laying on the sofa, which I have added below.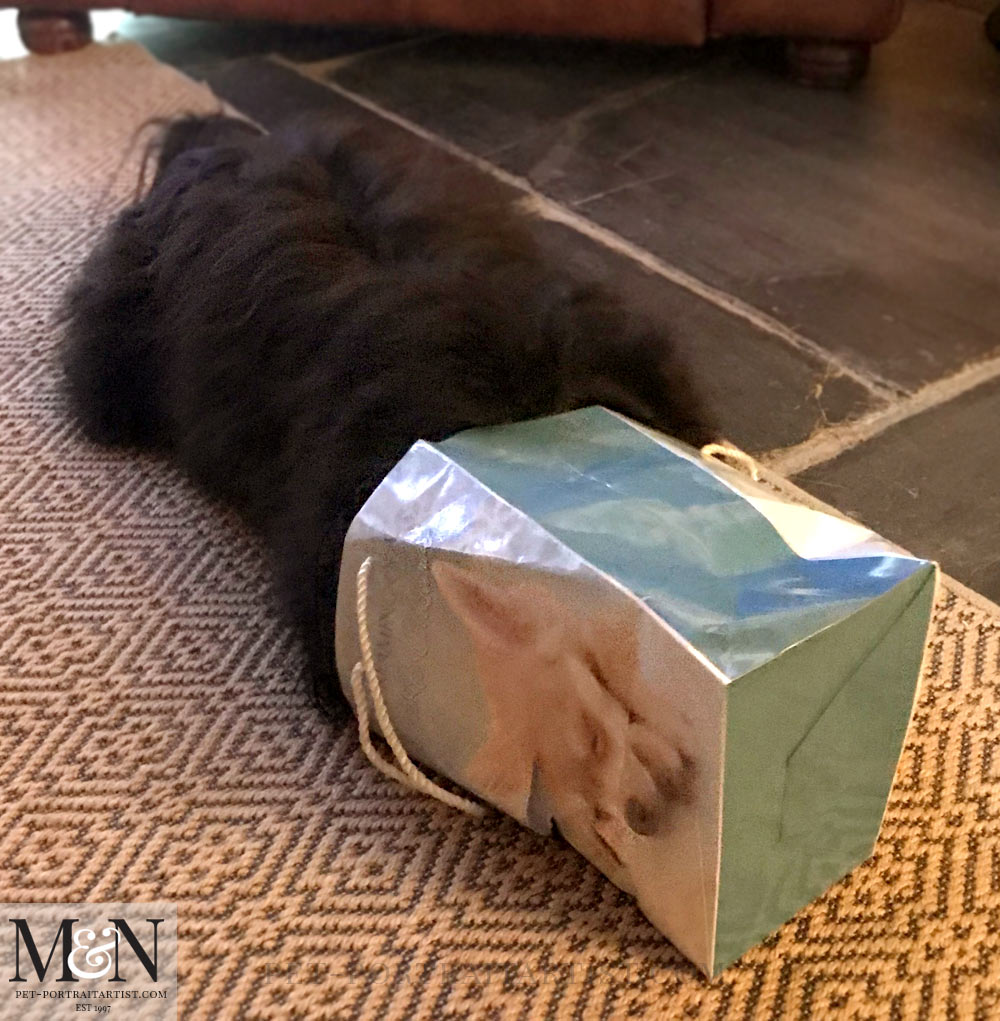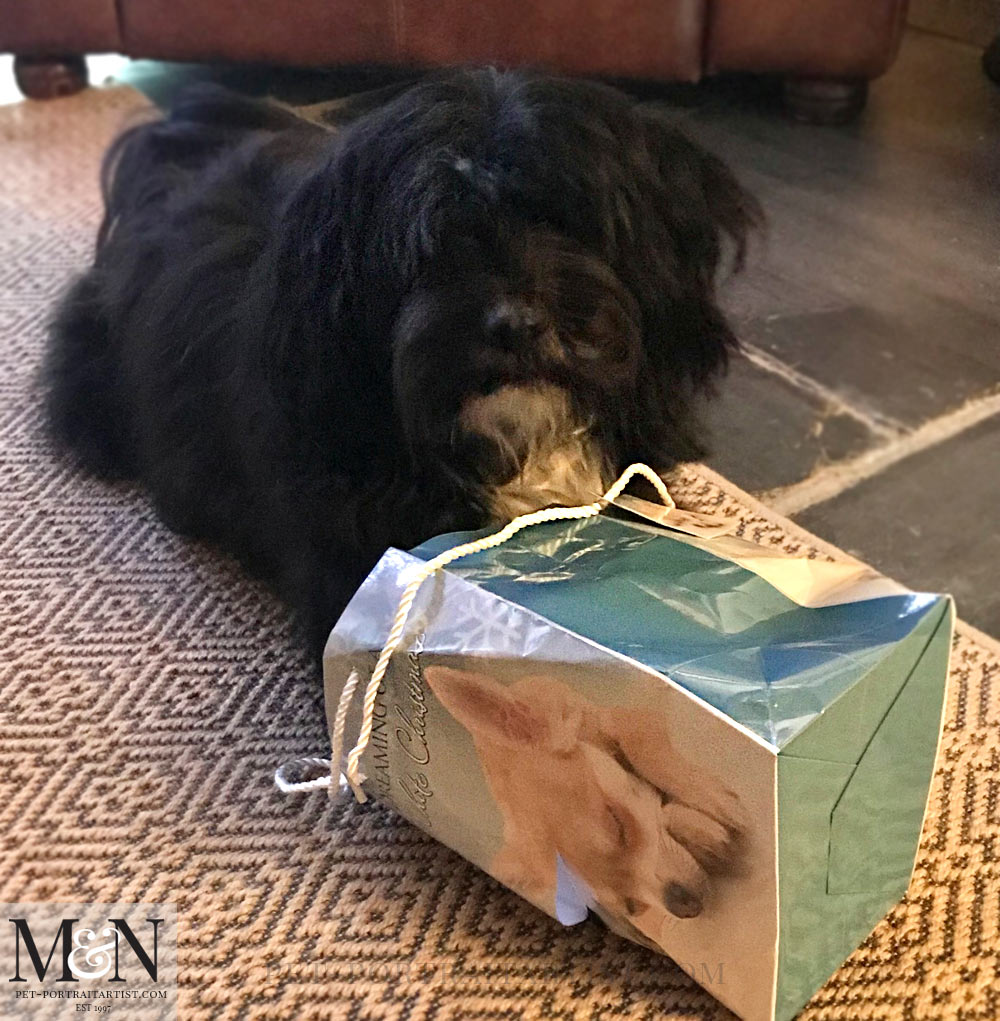 We hope that you have enjoyed viewing our Art Studio Blog. Why not sign up to our Monthly newsletter accessible at the bottom of our website which comes out on the 1st of each month. You can catch up on all of the portrait stories and news from our Art Studio! Please don't forget to subscribe to our Youtube Channel too, share, like and follow our social media and you are more than welcome to comment below, we love hearing from our readers!
You May Also Like
July 17, 2017
August 9, 2016
September 30, 2018