A Tiramisu Of Artists!
December 21, 2017
You maybe wondering why this blog post is titled..A Tiramisu Of Artists! Funny story. We have some lovely friends which we head on out with each year for a special gathering. Karen and her son pop over from New Zealand this time of year to do a bit of travelling with Chris Chalk, a good artists friend who lives locally to us. Luckily this all happened prior to me feeling poorly!
This time we went to the Forest Arms in Brechfa this year which is about 20 minutes drive from us. I have actually added a photo Karen took as they were travelling behind us in the car. You can just about see us in the distance. It shows how remote it is to get there! The Forest Arms is the most beautiful bar and restaurant, built around a similar time to our cottage, 350 years ago. It was wonderfully decorated and we all gathered in front of the christmas tree for a photo togtheter…including Lily of course! We only ever go to dog friendly pubs and restaurants so that she can come with us. You can see photos of us below along with one of the front of the pub.
Photo of us all!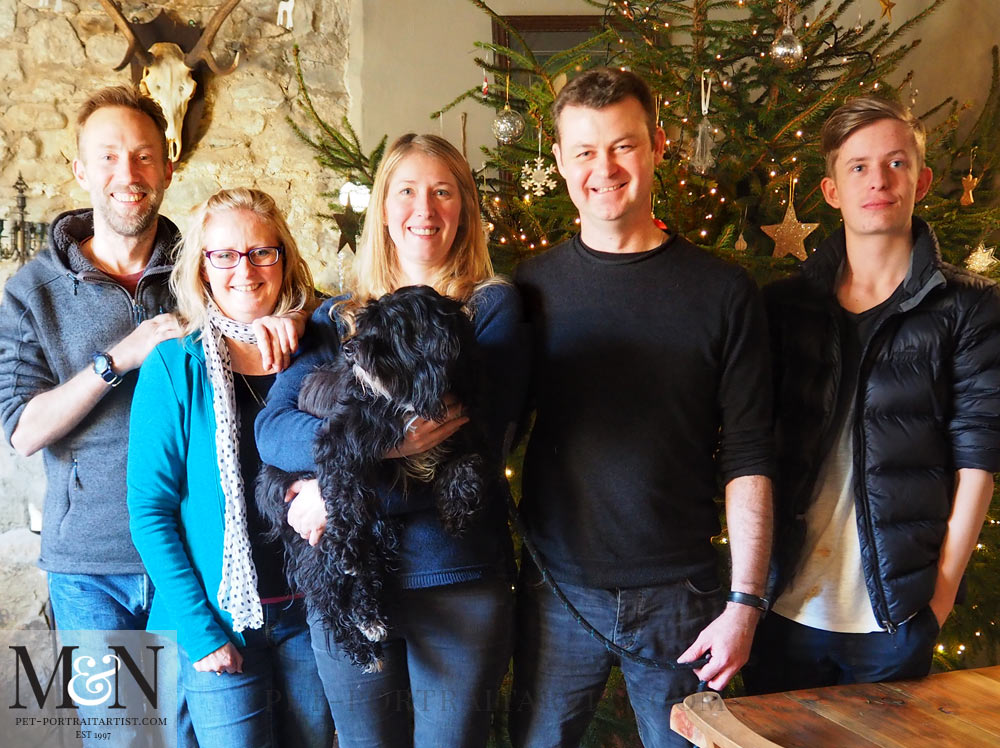 The food was amazing and for desert everyone had Tiramisu – a coffee flavoured Italian dessert. Something quite light to eat after a full meal. Photos were passed between us and the question was posed. What is a gathering of artists called?! To which Chris replied 'A Tiramisu Of Artists!' of Course! We all working full time as artists and Karen's son is studying art and design. He will be heading off to university to study it further next year. So I think we have coined the phrase… you heard it here first!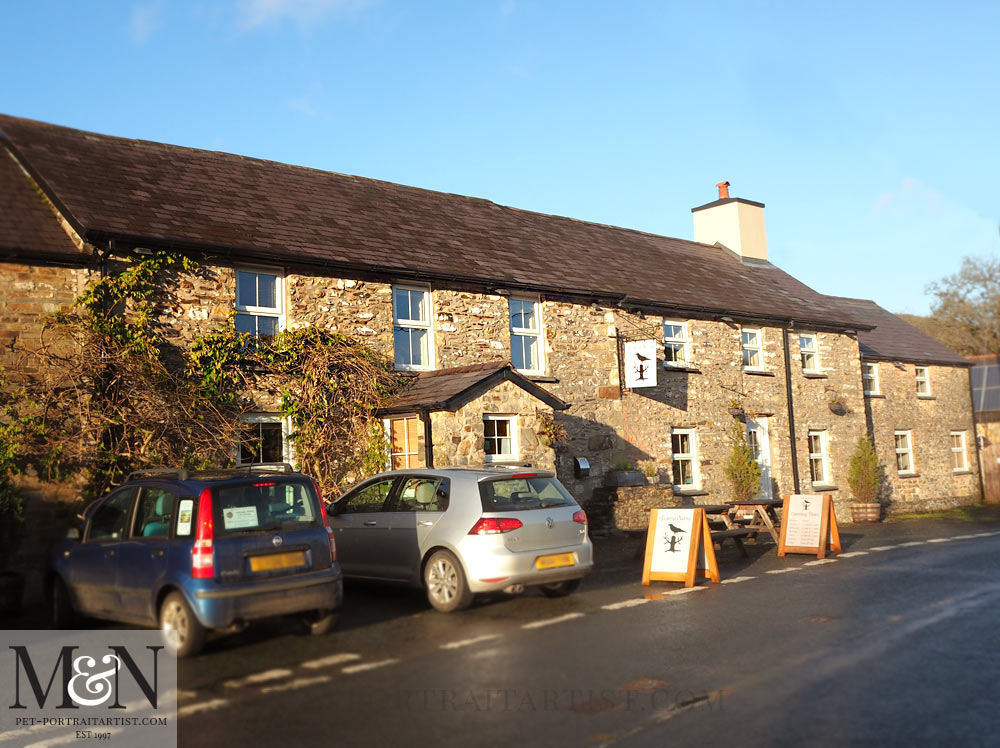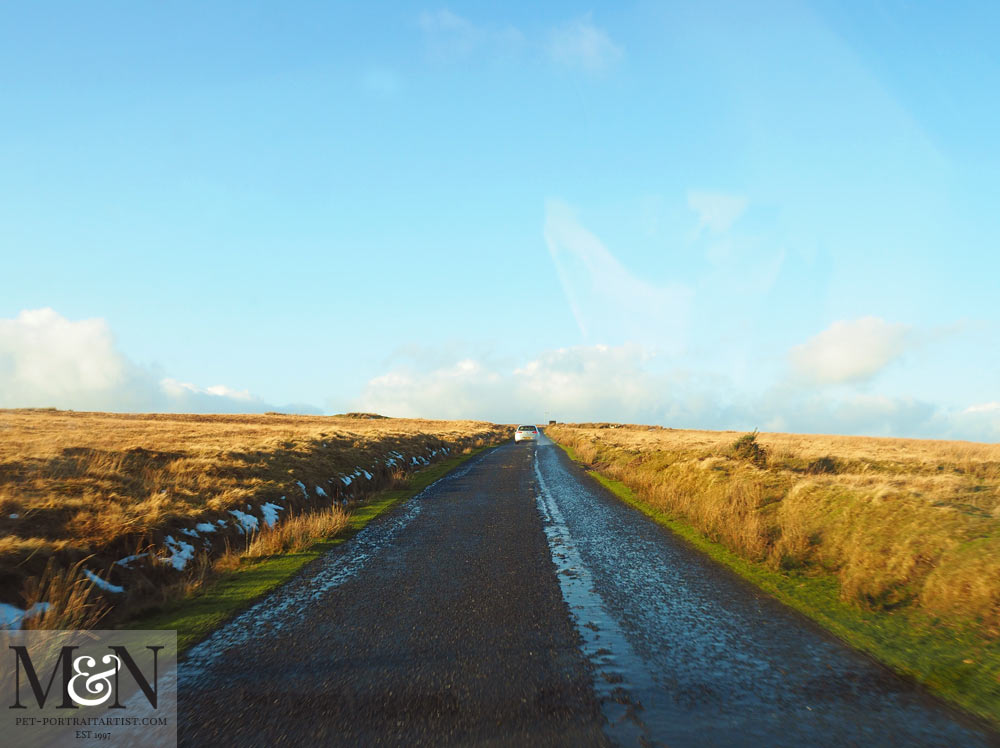 We hope that you have enjoyed viewing our Art Studio Blog. Why not sign up to our Monthly newsletter accessible at the bottom of our website which comes out on the 1st of each month. You can catch up on all of the portrait stories and news from our Art Studio! Please don't forget to subscribe to our Youtube Channel too, share, like and follow our social media and you are more than welcome to comment below, we love hearing from our readers!
You May Also Like
April 30, 2015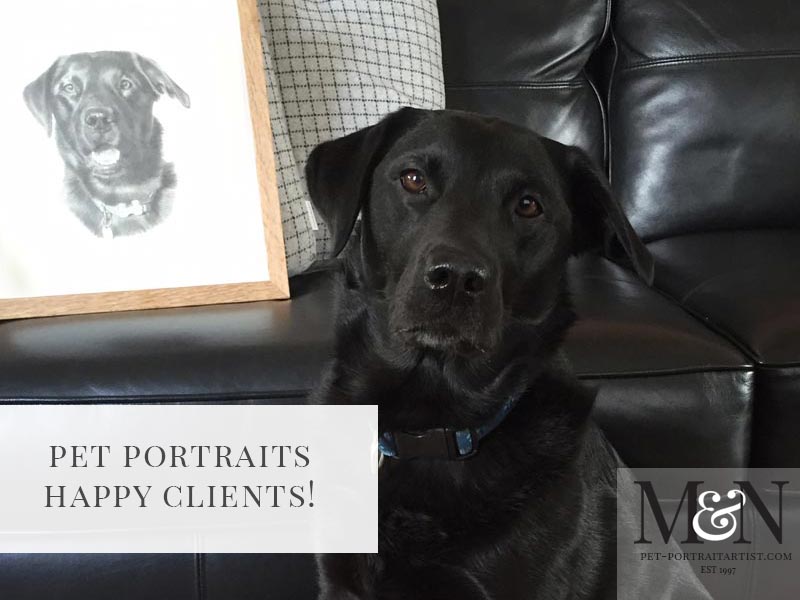 June 21, 2015
February 24, 2019