Snow!
December 11, 2017
We have had a very pretty fall of snow here in Wales. We thought we would share a few photos with everyone. The first photo is one of our studio nestled down in the garden between the snowy trees. Everything looks so pretty when it has snowed.
We then took Lily out and about down the lane and took a few photos of our surrounding area. It has been many years since we have had a proper snowfall. Perhaps due to climate change, our weather is mostly mid temperatures and rainy most of the year around. So its always nice to see a sprinkling. As much as it is nice to see it, it is always lovely to have solid ground back a few days later. The best of both worlds!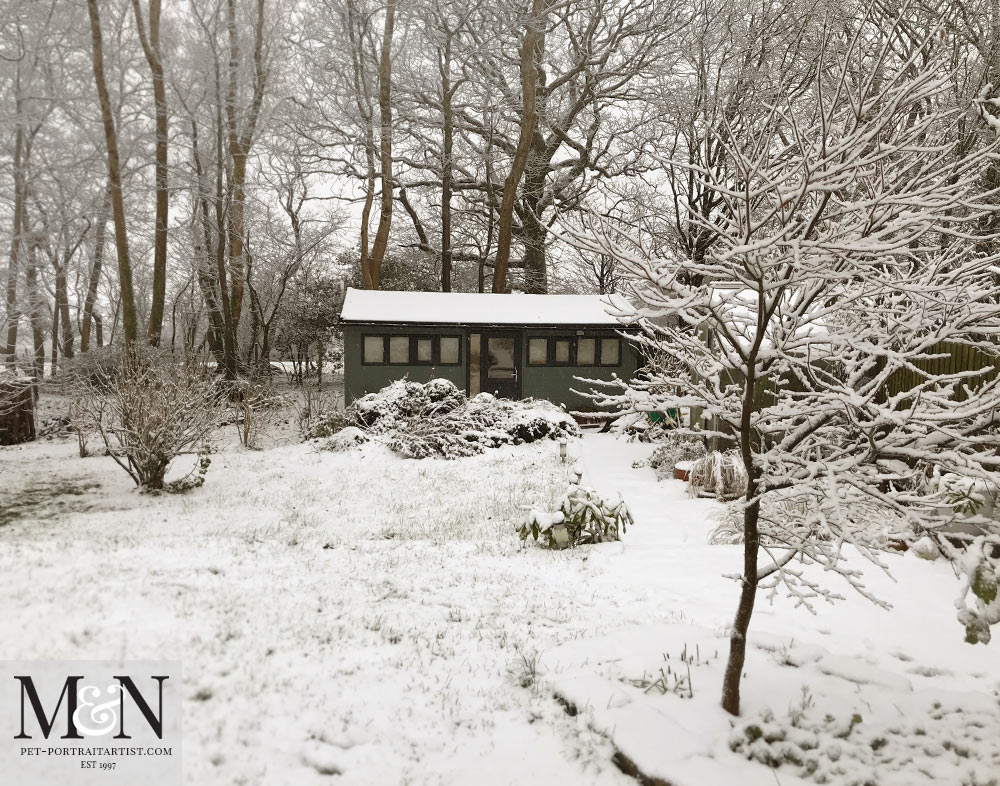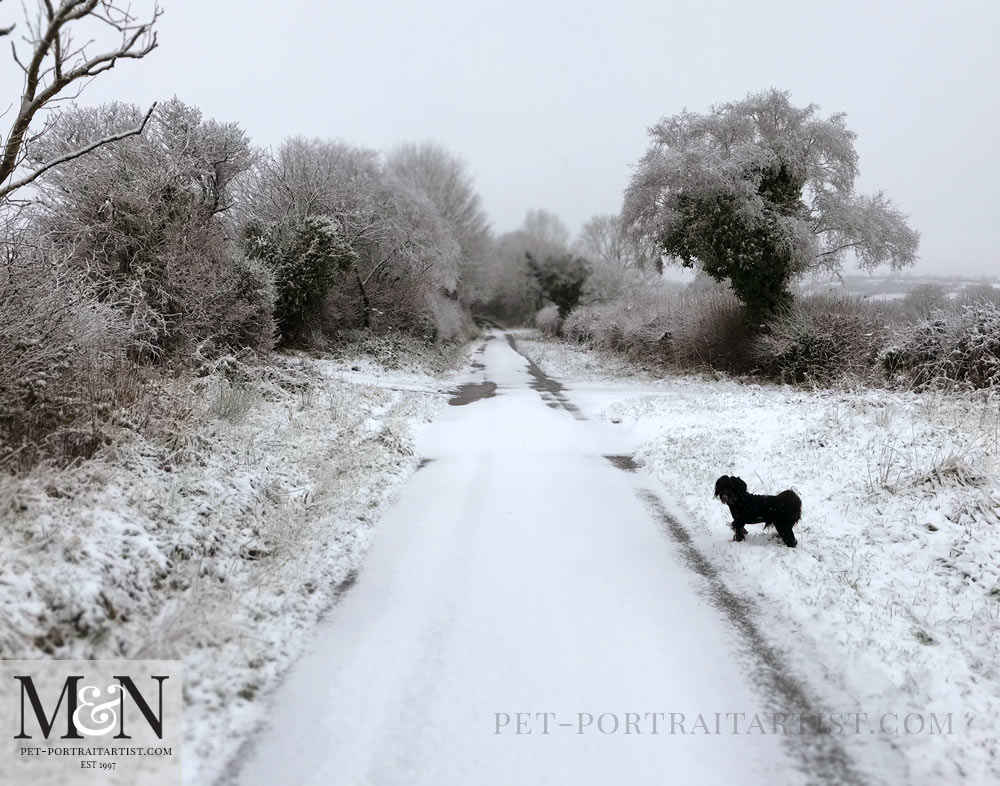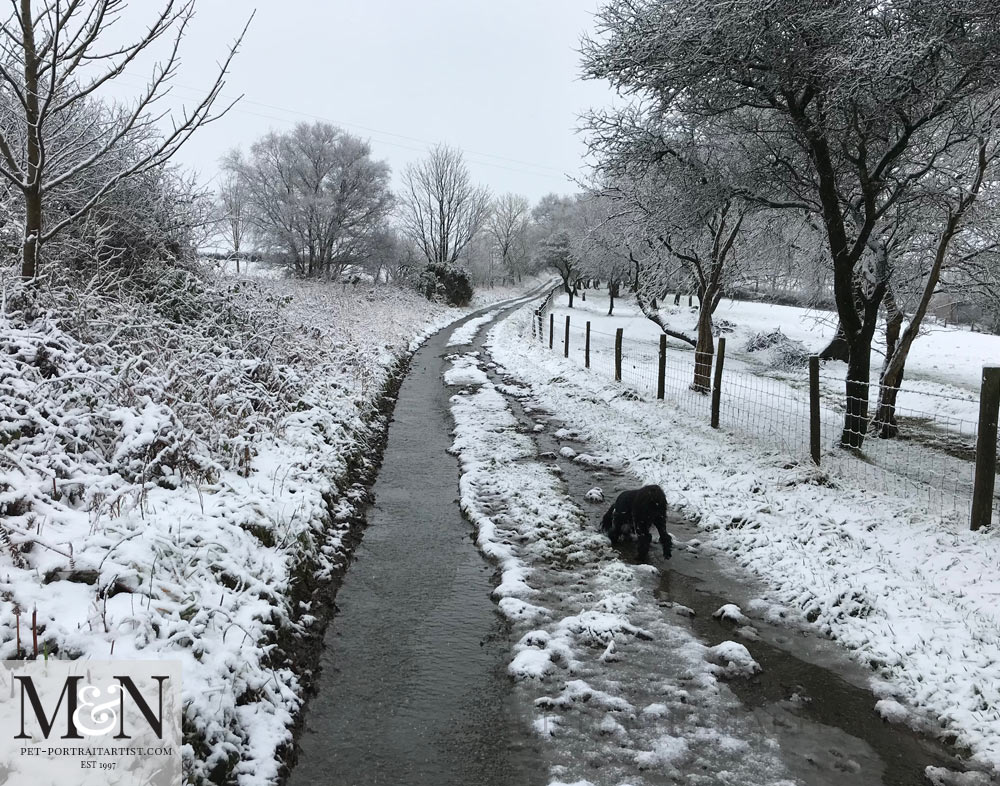 Snow Dog
Lily thorough enjoyed herself and hurtled around the garden. She has long fur and her double coat does tend to pick up the snow in clumps. I defrosted her in the kitchen sink twice yesterday! The funniest photo was after being out in the garden in the dark, snuffling around in the snow. Take a look at the photo below…..so comical. She makes us laugh every single day! We called the photo Abominable Lily…….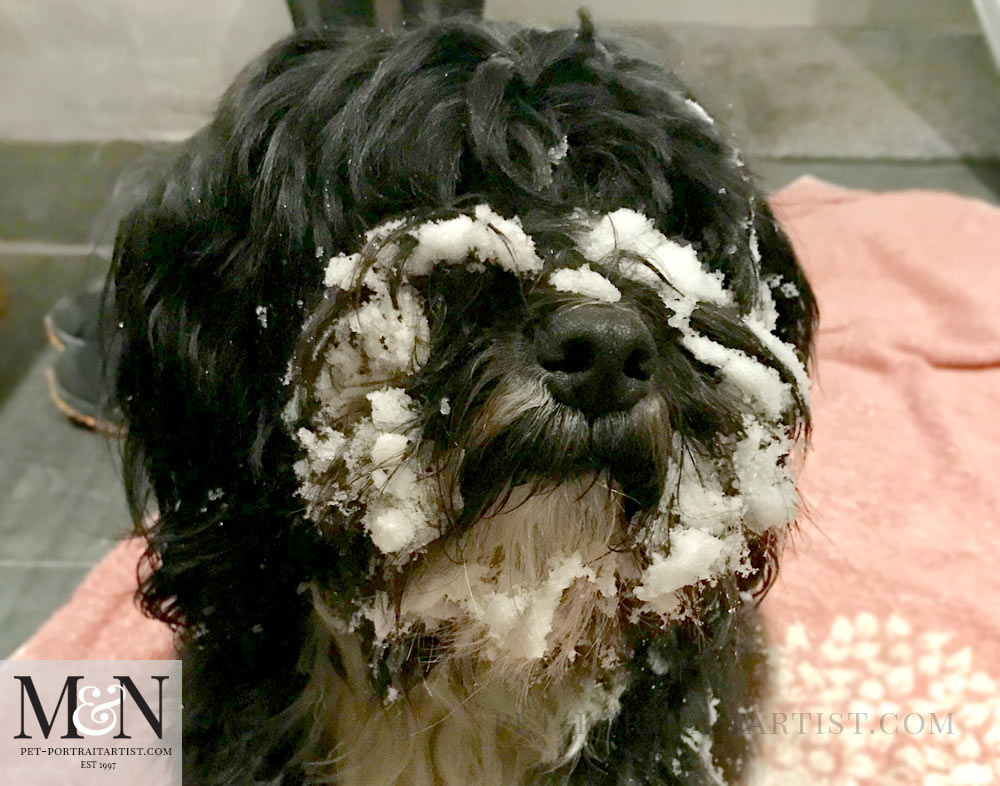 We hope that you have enjoyed viewing our Art Studio Blog. Why not sign up to our Monthly newsletter accessible at the bottom of our website which comes out on the 1st of each month. You can catch up on all of the portrait stories and news from our Art Studio! Please don't forget to subscribe to our Youtube Channel too, share, like and follow our social media and you are more than welcome to comment below, we love hearing from our readers!
You May Also Like
November 1, 2017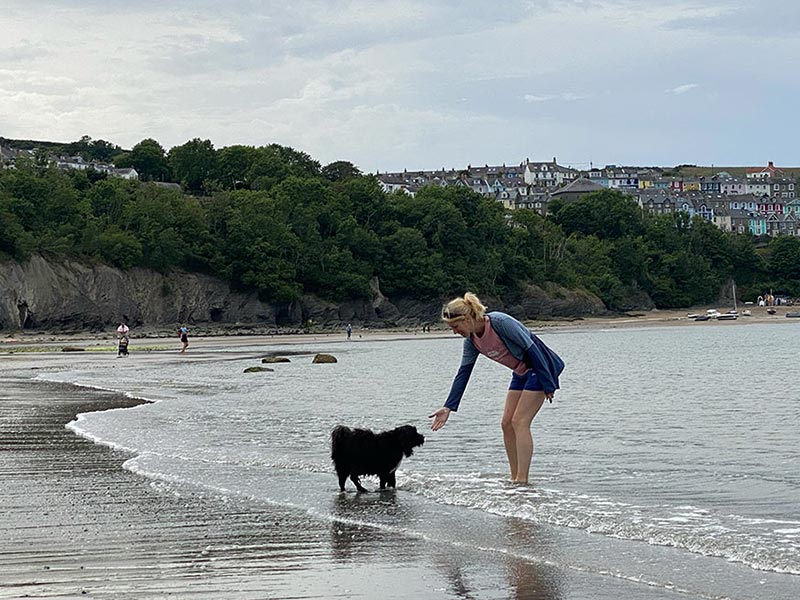 June 27, 2022
January 25, 2014