Pencil Drawing Pet Portrait
May 30, 2018
Welcome to my most recent pencil drawing pet portrait of a gorgeous dog called Biscuit. The portrait is a 12 x 10 drawing which was the perfect size and shape for her.
The portrait was commissioned by a very well known TV and Film actor here in the UK. The drawing of Biscuit is going to be a given as a gift. I thoroughly enjoyed drawing Biscuit and really hope the recipient is thrilled with the results. Scroll down to see more photos of the portrait and some of the packaging too!
Pencil Drawing Pet Portrait – Photos
Here are a few photos of Biscuit's portrait on my plan chest along with my pencils to help show scale. The photos I feel  always tend to show my pencil drawings much more naturally. I think, in addition, you can get a real feel for the graphite pencil texture in them. The paper is a warm white colour which works beautifully with the graphite. I hope you enjoy viewing them.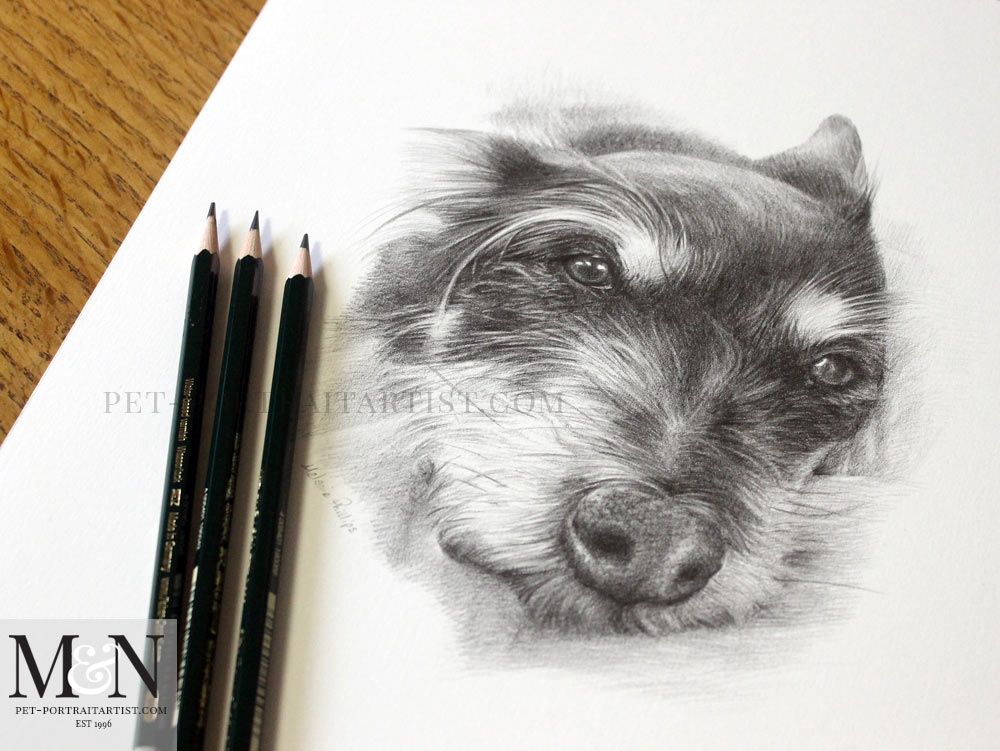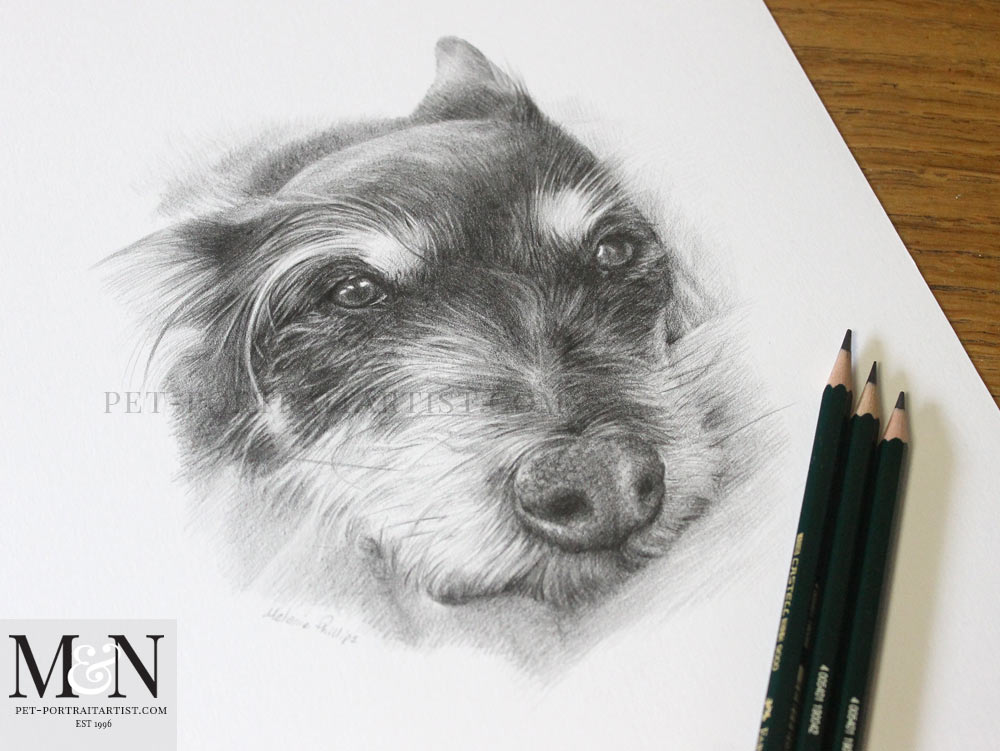 Pencil Drawing Pet Portrait – Packing
I have been experimenting with how we present our pencil portraits recently and this is a quick snap of my most recent design of packing. Biscuit's portrait is first wrapped as I usually do, in cellophane. The drawing is then wrapped in brown paper with one of our fabulous stickers on the front. I always accompany my pencil portraits with a Care Sheet and personal letter which you can see in the photo too.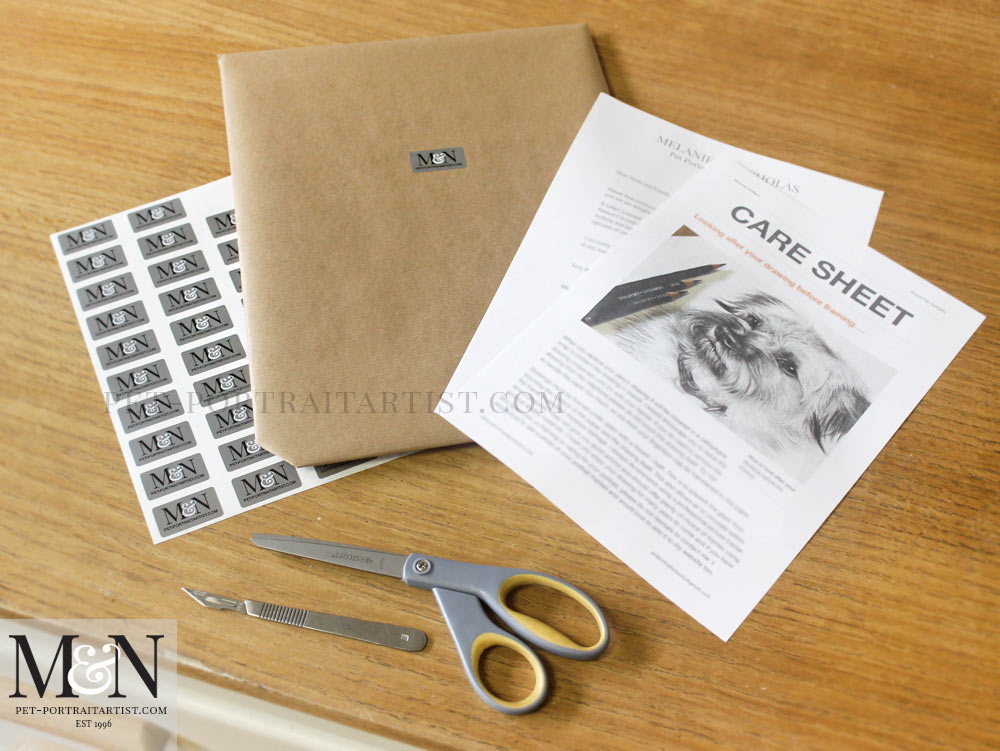 Finally, we hope that you have enjoyed viewing our Art Studio Blog. Why not sign up to our Monthly newsletter accessible at the bottom of our website which comes out on the 1st of each month. Consequently this means, you can catch up on all of the portrait stories and news from our Art Studio! Please don't forget to subscribe to our Youtube Channel too, share, like and follow our social media and you are more than welcome to comment below, we love hearing from our readers!
You May Also Like
August 31, 2019
August 21, 2015
January 31, 2015