Melanie's Monthly News in October
October 29, 2018
Welcome to Melanie's Monthly News in October. Well, it's definitely autumn! The leaves are falling fast and we took Lily to our favourite woodland walk in the forestry near us. It was full of fallen leaves for Lily to have fun in. The rivers were flowing fast and its definitely a time for wrapping up warm. The photos below were all taken on our little trip and as you can imagine Lily enjoyed herself immensely.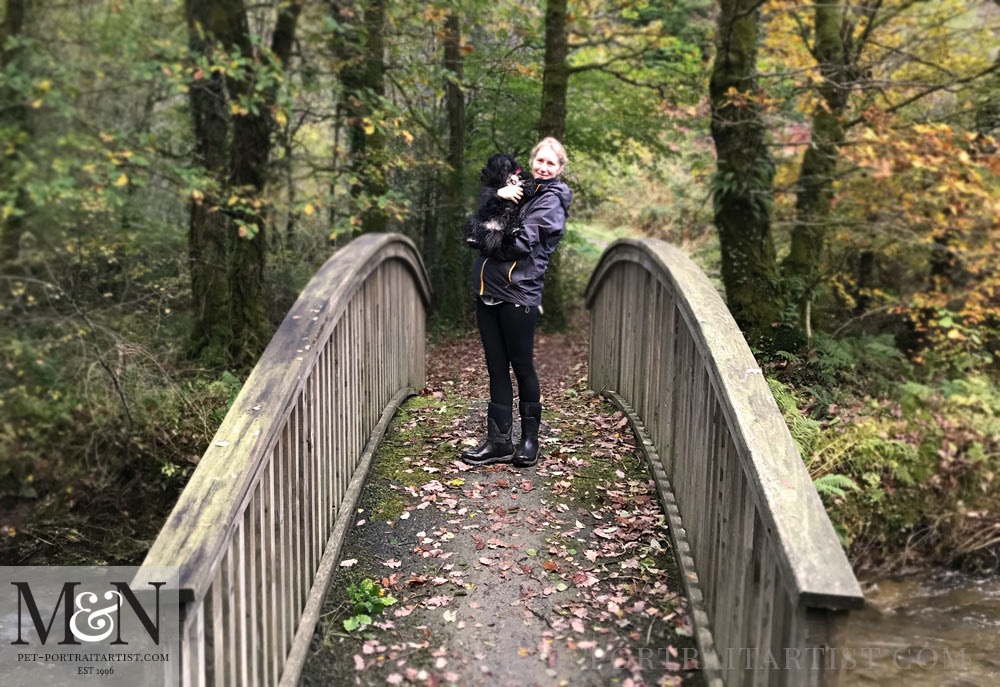 We love the little bridges along the paths which swoop over the rivers, Lily loves running over them too. This time of year there are always amazing fungi growing. The lighting was perfect bringing out the beautiful greens in the moss covered forrest floor.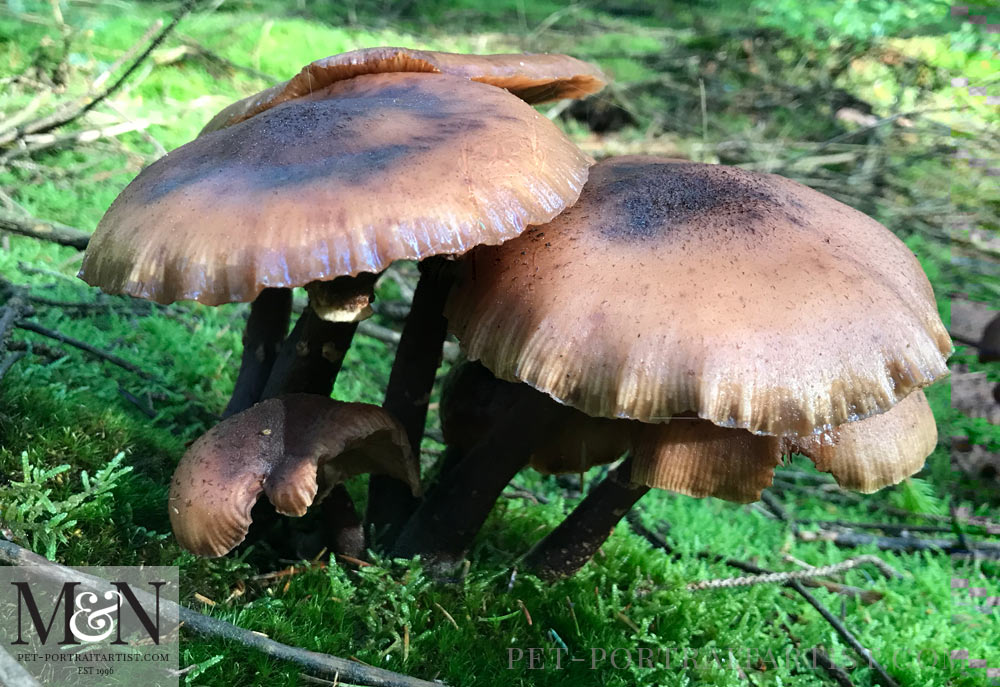 Nicholas with his trusty binoculars always on the lookout for a rare bird on his travels!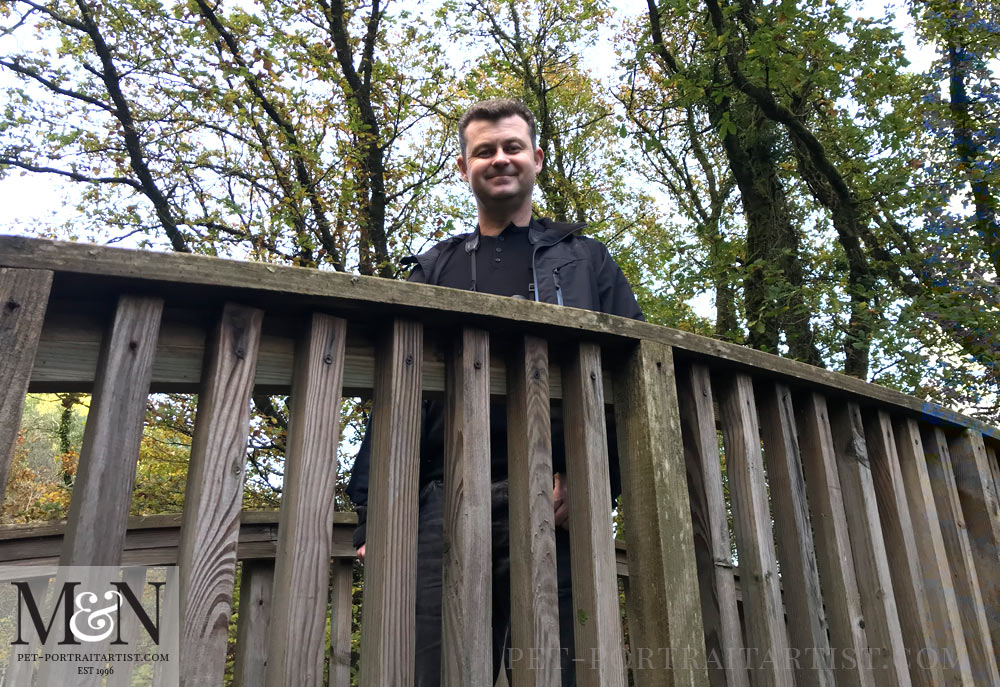 The forrest have lots of paths around depending on how far you would like to walk. The paths surrounded by steep banks of trees with very bouncy moss covered floors. It's incredibly quiet when you are in amongst the trees. I took this photo looking down at Lily and Nicholas when standing next to the fungi!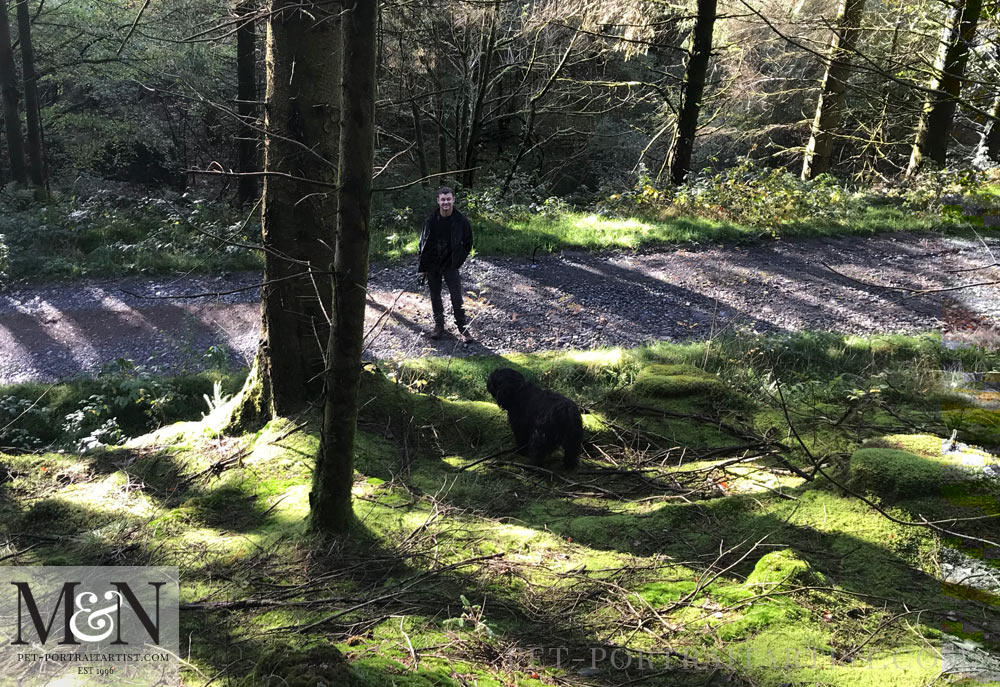 Anyone living in wales will know all about Storm Callum that hit our shores a few weeks ago. It hit hard and we took two days off from work and stayed up at the cottage for the duration. It rained solidly for 72 hours. We aren't so much worried about the rain here as we are fairly high up, however the winds that go alongside can cause issues for us. Trees surround our studio. Although we look after them well, there could be a branch or two that might dislodge or fall in high winds. Thankfully everything was fine.
Our surrounding villages and towns were a little worse for wear. All of the major rivers here rose very high and flooded. They overflowed so fast. Water engulfed homes and businesses within 20 minutes. Our local town where we walk Lily, the park was underwater, 9 foot in places. Cars were floating! Water poured through letterboxes. Our thoughts go out to all of the family and businesses effected by it and we know that it will be a very lengthy clear up for many.
I have added a couple of photos a friend took below when she was in our local town about half an hour drive from us. The river is usually only a quarter of the size. If you can see the white line just above the water, this is a beautiful footbridge that goes quite high over the water. It's almost touching the water as you can see. We are keeping our fingers crossed that this is the last storm for a while!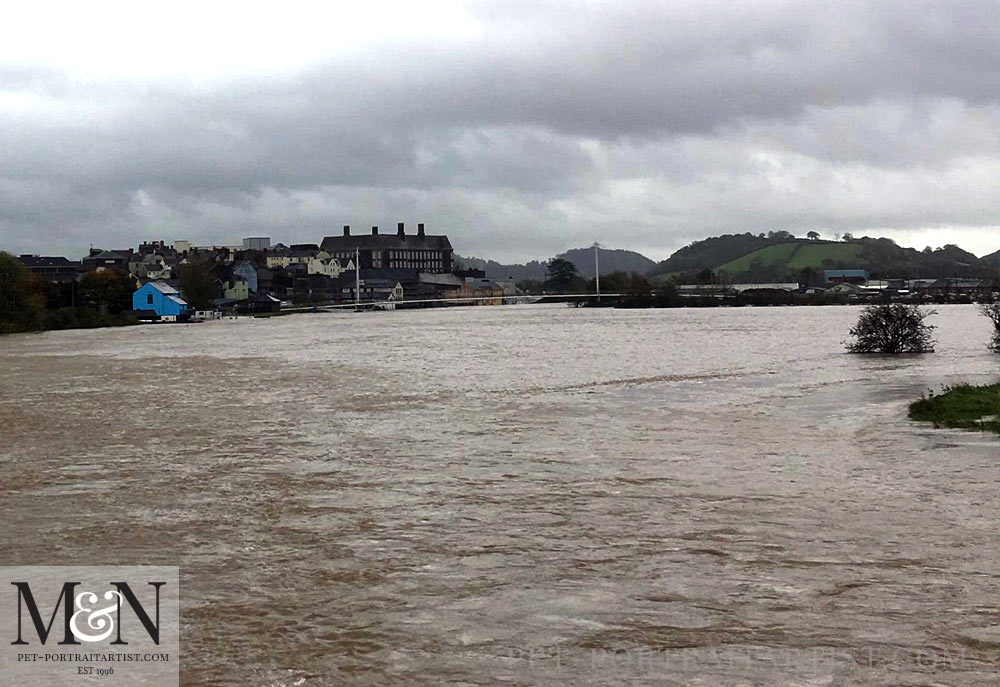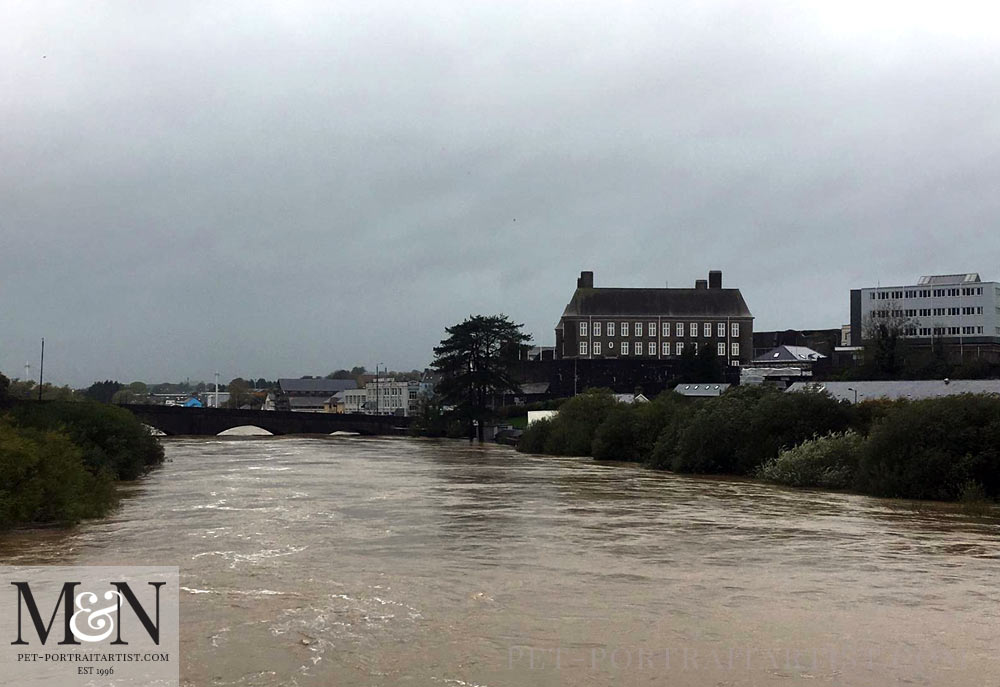 On a happier note, this little fellow was just sitting in one of the trees outside my studio window. I thought I would see if I could photograph him. How cute is he!! Look at his little paws! I love that fact that although we have an influx of grey squirrels the red still shows through and his little one has a lovely orange coloured face. Beautiful!!
Of course it is October and this means its Halloween soon! My father has grown pumpkins again this year, he has also grown some giant ones! Look out for our next post all about them and see some fantastic photos too!
Are you enjoying our blog? Why not sign up to our Melanie's Monthly News, which comes right into your inbox each month! You can sign up at the bottom of our website or at the top of the blog. Please don't forget to subscribe to our YouTube Channel too. You are more than welcome to comment below, we love hearing from our readers!

You May Also Like
October 28, 2019
December 4, 2017
February 23, 2019