Alsatian Pencil Drawing
March 30, 2019
Welcome to my latest Alsatian pencil drawing of Nash. The portrait was hand drawn by myself (Melanie) for clients in North Carolina, USA. Mike wanted to have a large sized portrait, which also worked well for his breed of dog.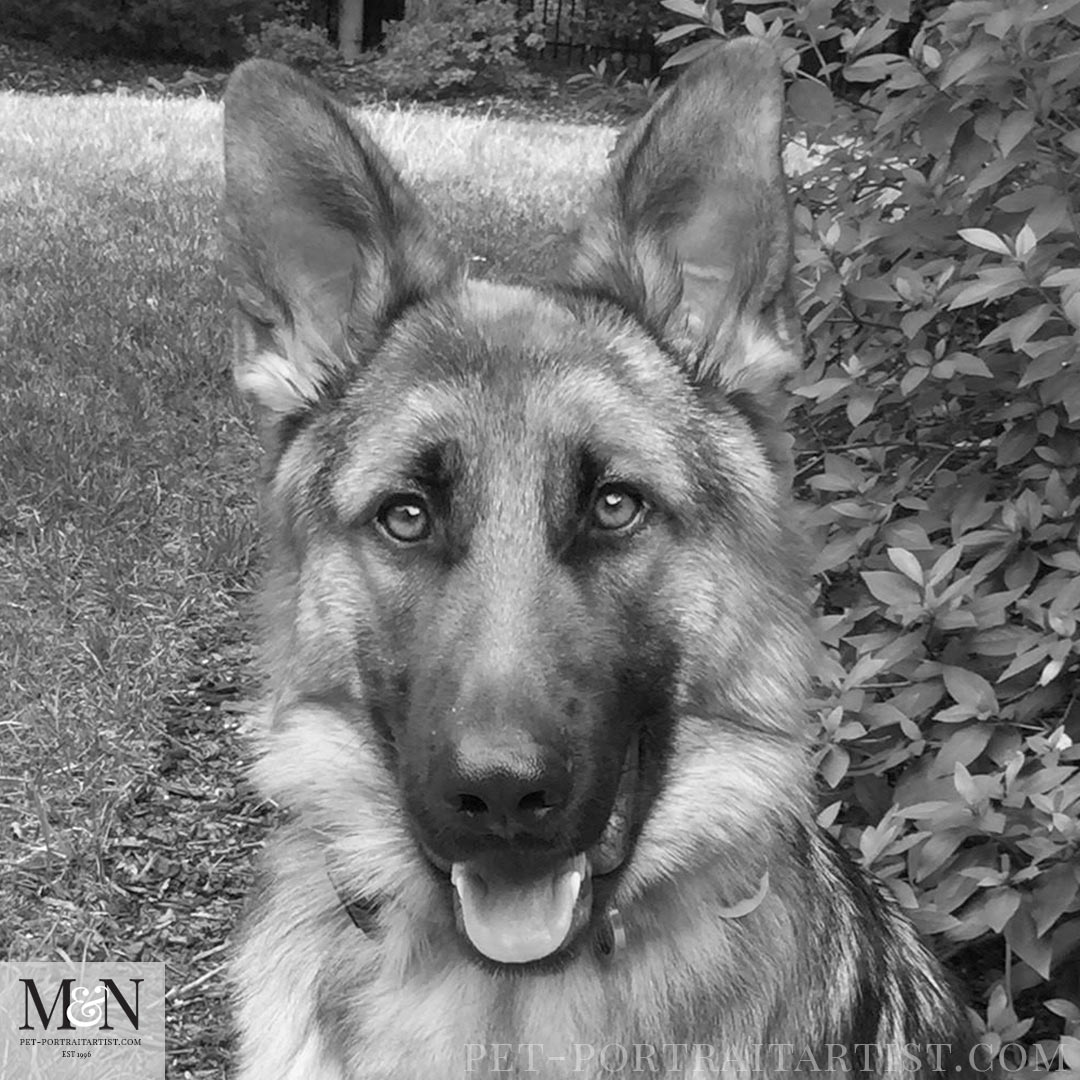 Mike emailed me his favourite photo of Nash and it was perfect to work from. I was so excited to get started, it's amazing when I receive really good quality photos as it doesn't happen all the time and it allows me to create a really lovely portrait.
Mike sent other photos for me to see, to get a feel for what Nash was really like which was helpful. It's always handy to see as many photos as possible for my pencil drawings. There is no limit to our inbox so we encourage all clients to bombard us with photos!

The portrait was completed at 24 x 18 inches. I create my pencil drawings to almost any size from very small to very large, so can accommodate most requests. If you have a specify size drawing that you require, just drop me a line for a bespoke quote.

I was very pleased with the finished drawing, as was Mike! You can read a testimonial from Mike below.
Hi Melanie,

We got the drawing and its stunning, thank you very much!

Mike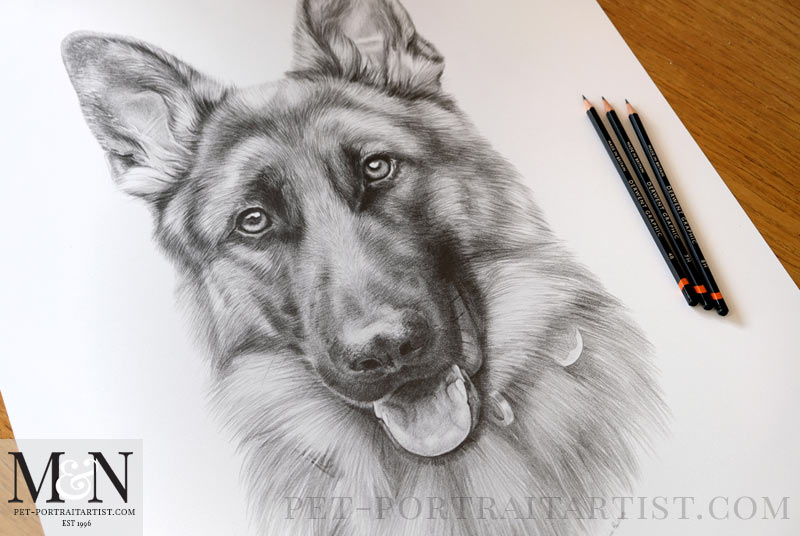 Alsatian Pencil Drawing Photos
Here are a few photos of my portrait taken on my plan chest with some pencils to show scale. The photos often show my paper with a pink or grey tinge, however the paper is actually a lovely off white colour. Perfect for my drawings!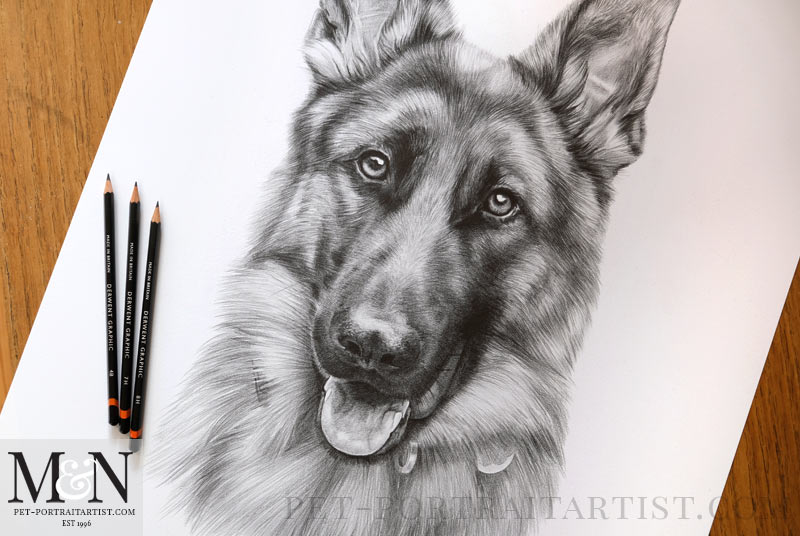 Here is a very close up photo of the pencil drawing of Nash. You wouldn't normally stand this close to artwork when it's on the wall, but it's great for my clients to be able to see the fine detail in the drawings.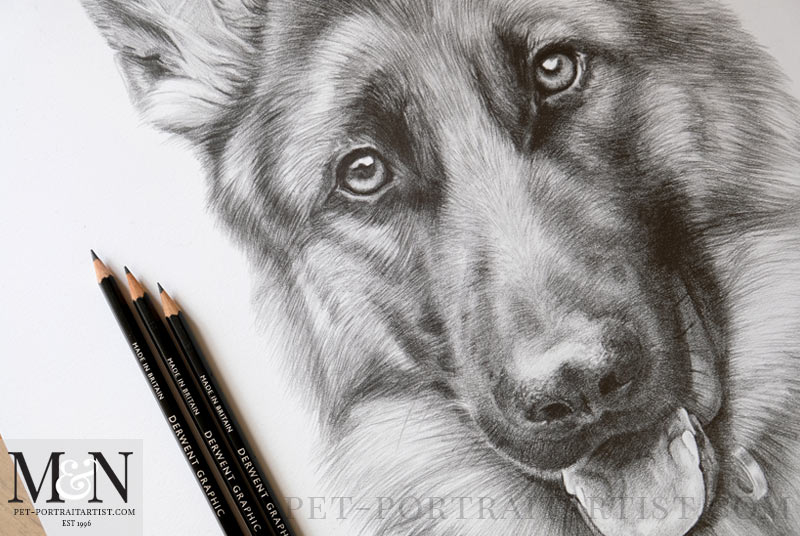 Alsatian Drawing Framed
Mike also chose to have the pencil drawing framed using our new frame called Osborne. You can see more photos of the Osborne Frame on my website. It is a really lovely frame, quite contemporary and very smart. Also it matches well with the coffee coloured inner mount colour. Consequently bringing the frame and the portrait together beautifully.
As we all know the Alsatian is also known as the German Shepherd Dog (GSD). It is a fabulous breed that was developed in Germany and was originally used for herding and guarding flocks. They not only make great pets, but also perfect for pet portrait drawings! Definitely one of my favourite breeds to draw.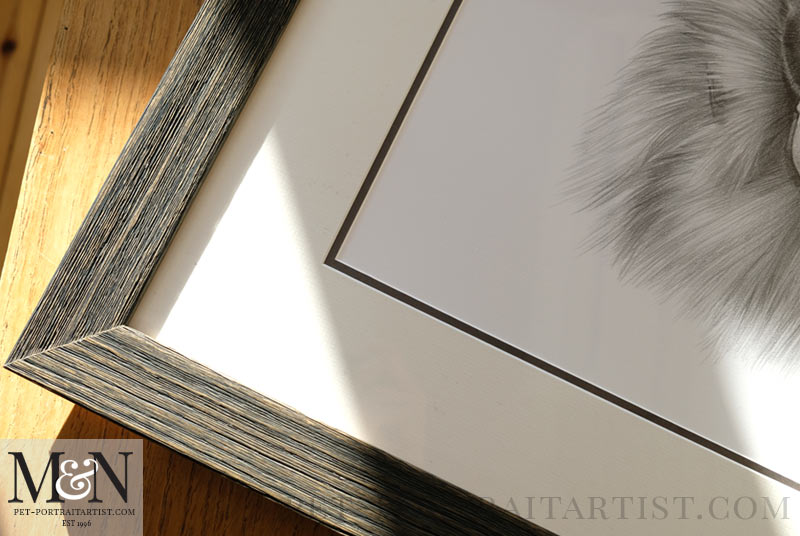 If you are thinking about ordering a pencil drawing of your Alsatian please do drop me a line at any time. Ideally, if budget allows, I would opt for a larger sized drawing, like the portrait of Nash to match the breed. Especially if yours also has relitively long fur. I would recommend anything from 16 x 12 or above. If you would like a bespoke quote for a drawing, please do drop me a line at any time.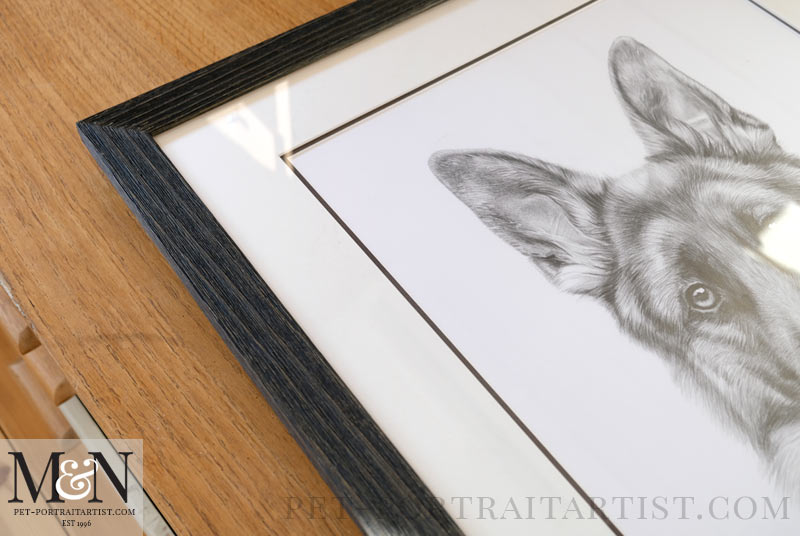 Why not take a look at some of our previous posts. If you would like to visit our latest oil painting of a Norfolk Terrier, hop on over to the lovely blog post to read more.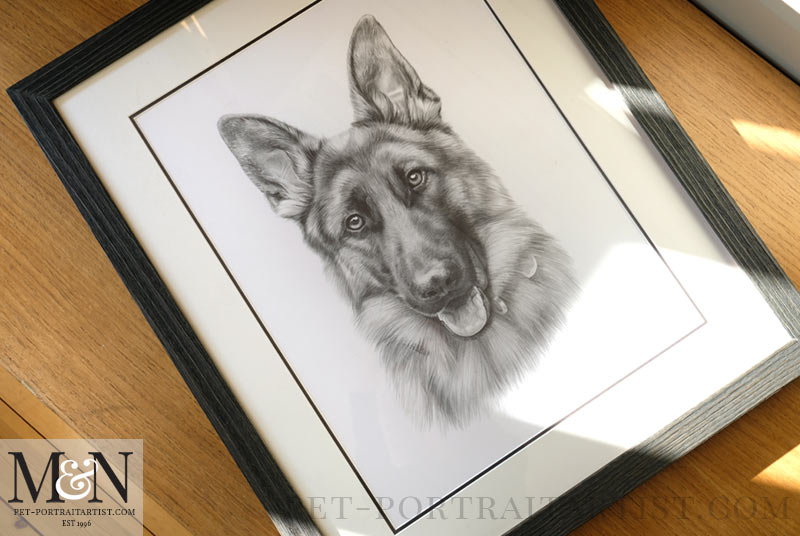 Are you enjoying our blog? Why not sign up to our Melanie's Monthly News, which comes right into your inbox each month! You can sign up at the bottom of our website or at the top of the blog. Please don't forget to subscribe to our YouTube Channel too. You are more than welcome to comment below, we love hearing from our readers!

You May Also Like
December 1, 2016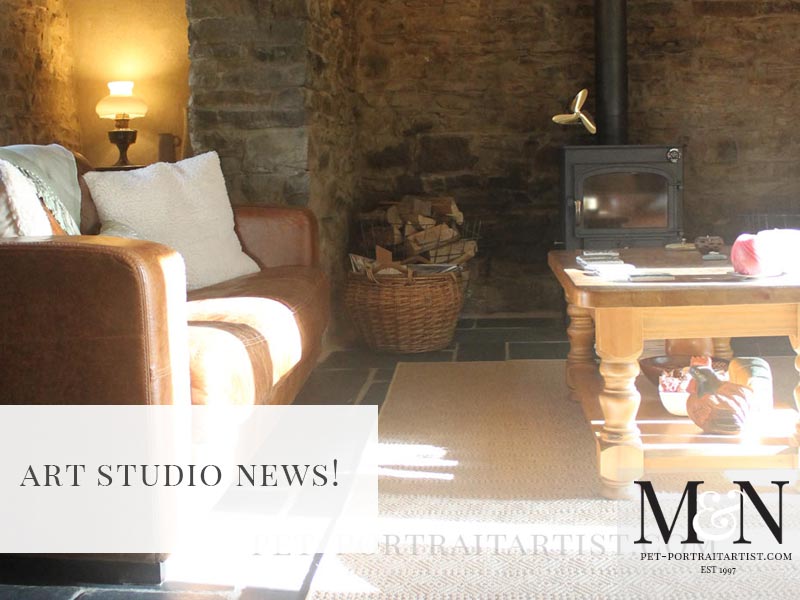 October 1, 2017
July 1, 2016