Happy Halloween 2019!
October 31, 2019
Happy Halloween to everyone for October 31st 2019! We love Halloween in our house. My dad grows pumpkins every year back at the smallholding where I grew up. He planted a massive patch this year and grew about 30, including two ginormous ones. So much so, neither of them could be lifted, let alone fit in the car to bring home here!

My dad does supply quite a few families with pumpkins in the area. Including two for our neighbours girls which is lovely. So when they came over for their trick or treating this Halloween we scared them with a routine Alexa can do with flashing coloured lights and scary sound effects. It sounded like zombies had invaded our cottage! I think they enjoyed it!!

We usually carve three pumpkins. One each for us and one for Lily too however we had a busy Halloween day this year so it was just the two. Nicholas also decided a bat was in order and mine was a scary face. I usually opt for a goofy friendly one but this year was scary!

I took photos and video and added below, I hope you enjoy viewing them! Last year we carved about 5 pumpkins, you can see them on our 2018 halloween post.

Join us on Instagram!
We also joined in the fun with everyone on Instagram and posted them there. Don't forget to come over and follow us @petportraitartists. We have been posting artwork and general photos from around the studio along with when we are out and about too. See you there!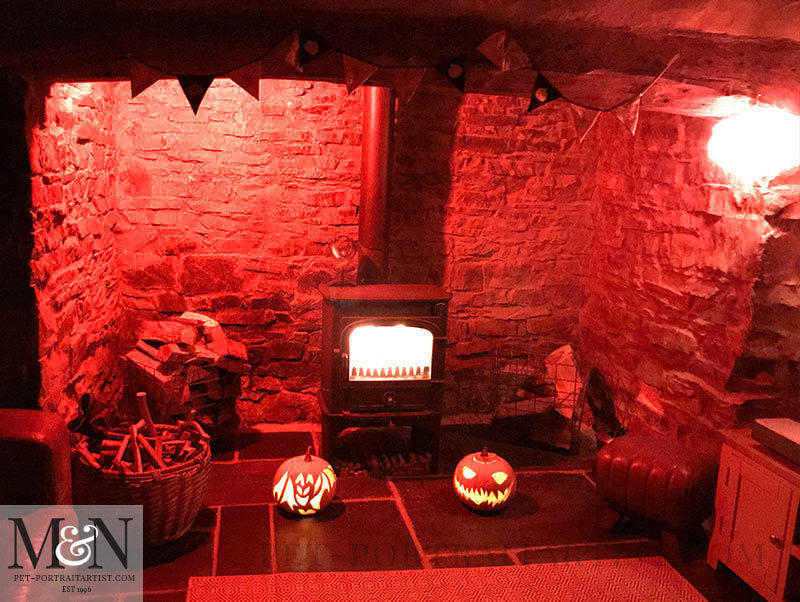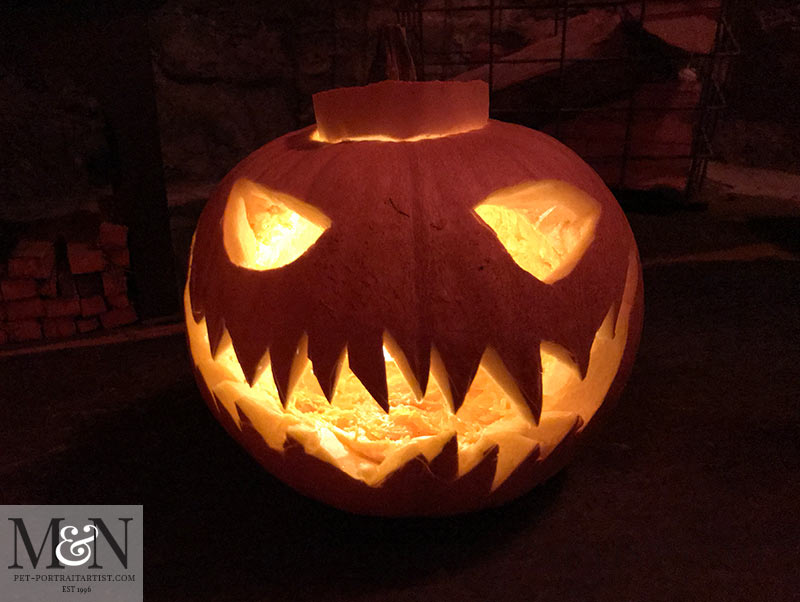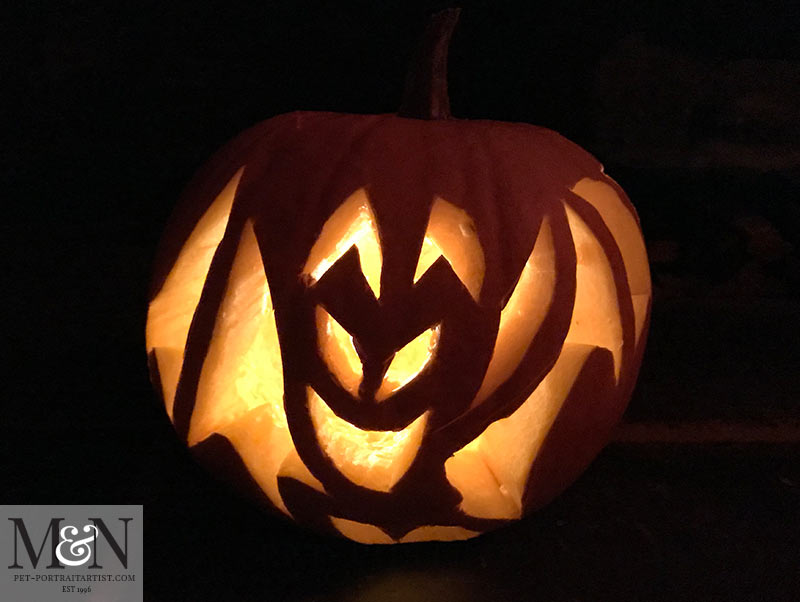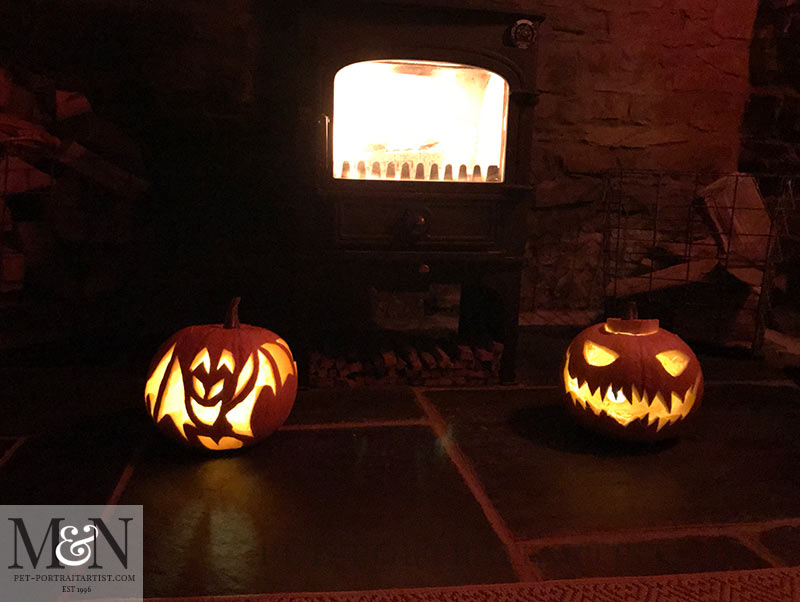 Why not sign up to our Monthly newsletter accessible at the bottom of our website which comes out on the 1st of each month. Catch up on news from our Art Studio! Please don't forget to subscribe to our YouTube Channel too, follow our Instagram @petportraitartists and Facebook @petportraitartists . You are more than welcome to comment below too, we love hearing from our readers!

You May Also Like
December 3, 2016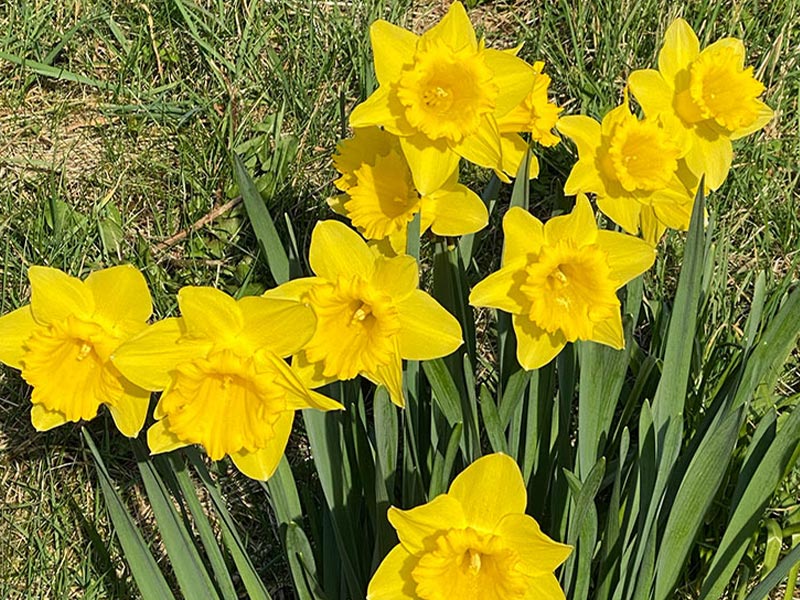 February 28, 2021
November 29, 2016