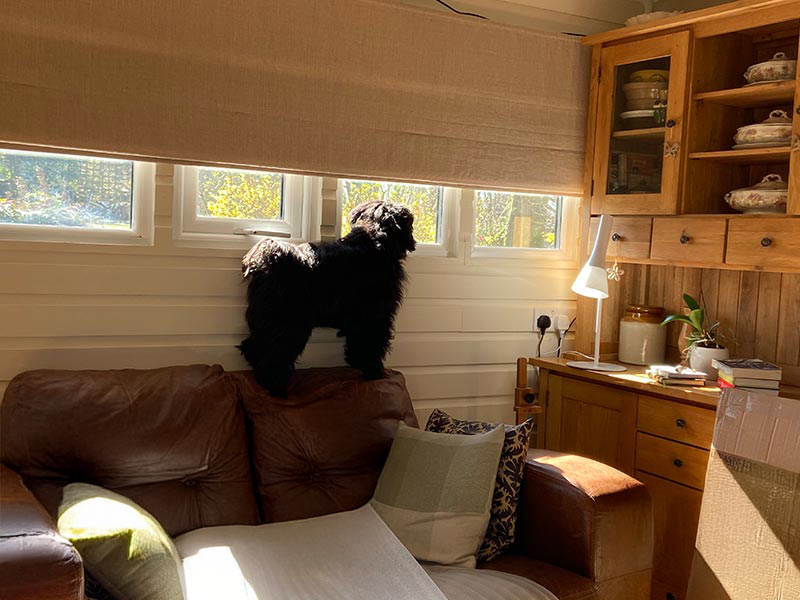 Melanie's March Monthly News
April 4, 2020
Welcome to Melanie's March monthly news. Well all I can say is that this months news is nothing like any other month I have blogged about! What unprecedented times we are living in.

To be truthful, our every day lives haven't changed much at all. We are very lucky in that we still have plenty of work. We are still creating portraits and still able to send them all around the world.

Nicholas and I live fairly rural on a quiet lane. As many of our readers know, we work from our little art studio at the bottom of our woodland garden. Idyllic yes. It's only when we turn on the news, realise that you cant just pop to the shops or take a day out that things have changed

Thankfully I can still go running from my home and have achieved my Couch to 5k big run today. I have been training with a local running club since January and every Monday evening – in the dark! We would meet at our local school in the floodlights and practice our runs. We have been building up week by week however for the last few weeks have been going it alone with the help of Strava running app. This helps keep us all connected and motivated. I have added a photo of my run and the view below. I chose a route from home and double backed on myself so that I wasn't too far from home. Lucily, I didn't see anyone or any cars so all was well. So now I will move onto the next running group for a bigger challenge! 10k next perhaps!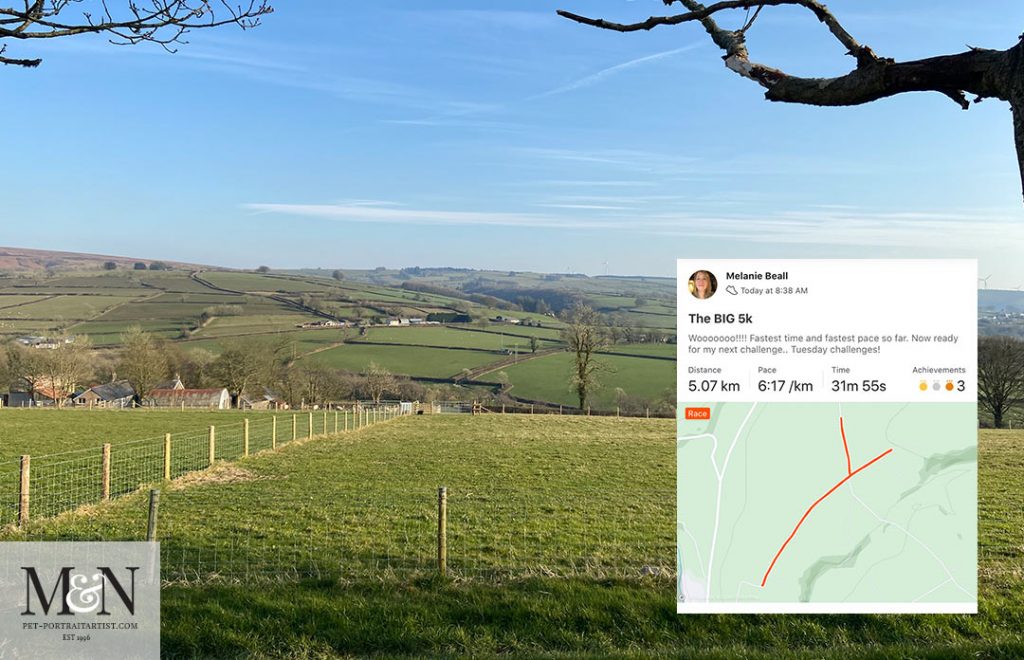 Lily on lockdown..!
Lily has been very happy to stay home, she isn't really one for lots of walks. She loves it when we go, however is quite happy to play in the garden, especially when we are working in the garden. Then chickens keep her occupied, she likes to follow them around and watch them to see what they are doing. If she is lucky she gets to sniff a bottom or two along the way! Here she is below looking out of the studio window when she heard a noise outside. Which is constant throughout the day. Being a Tibetan terrier, she is a true alarm dog.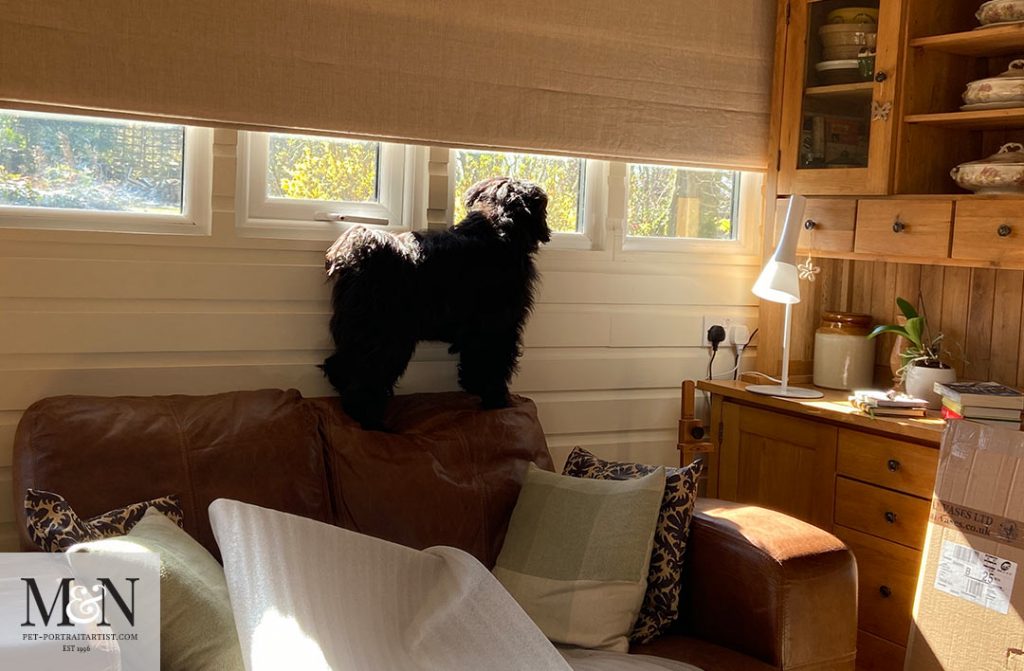 I has been really lovely to be able to get out and about in the last few weeks when the weather has been good. We have had some very cold sunny days, but a few that were nice enough to lunch in the garden. I have been trying to get the garden in order, Im not quite there yet, but here are a couple of photos of how it's coming along. I will have many more next month!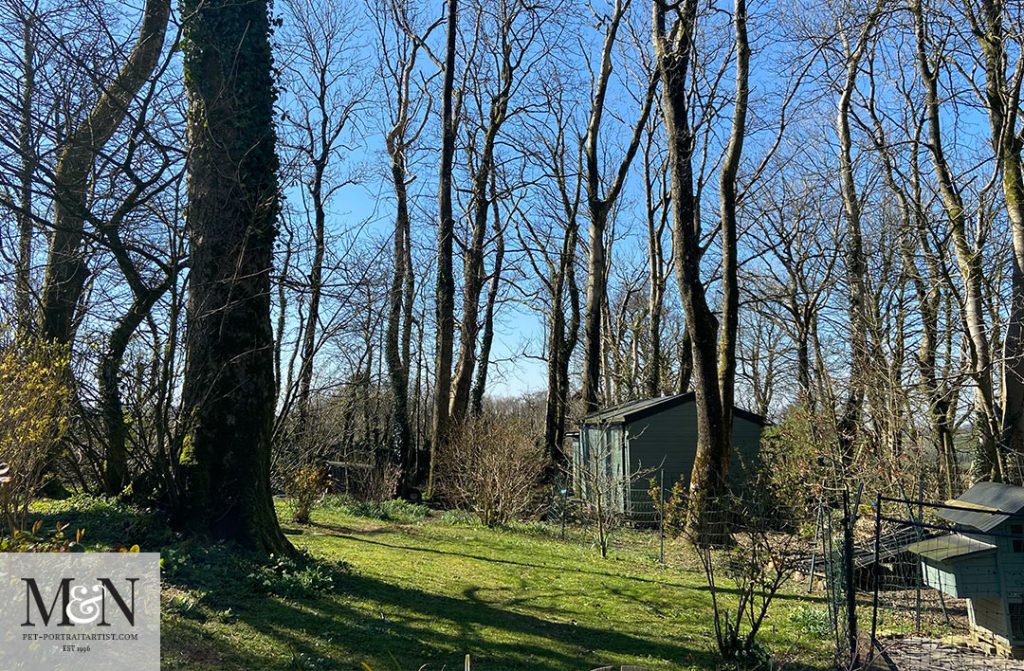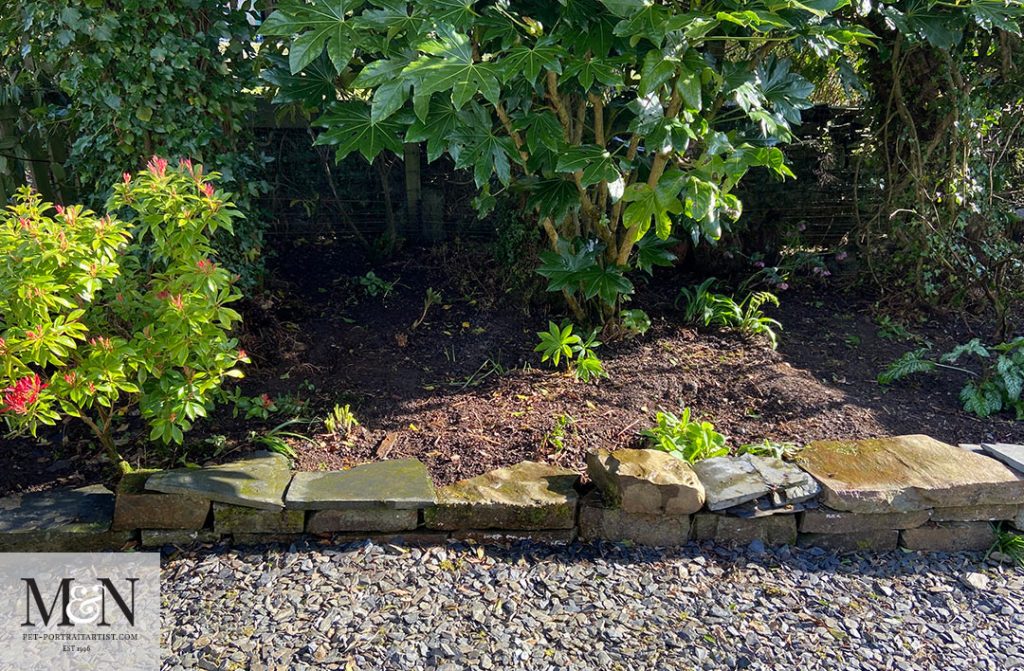 Melanie's March Monthly News Artwork
Nicholas and myself have create quite a few portraits this month. Here is just one of the portraits Nicholas painted of a cat called Bailey. Our clients had intended to personally collect their portrait as they did last time, however all of our client visitations have been cancelled. So we packed and sent it to them instead. The portrait is an 18 x 14 inches oil painting on canvas, framed with our Traditional Flat frame. We hope you like it!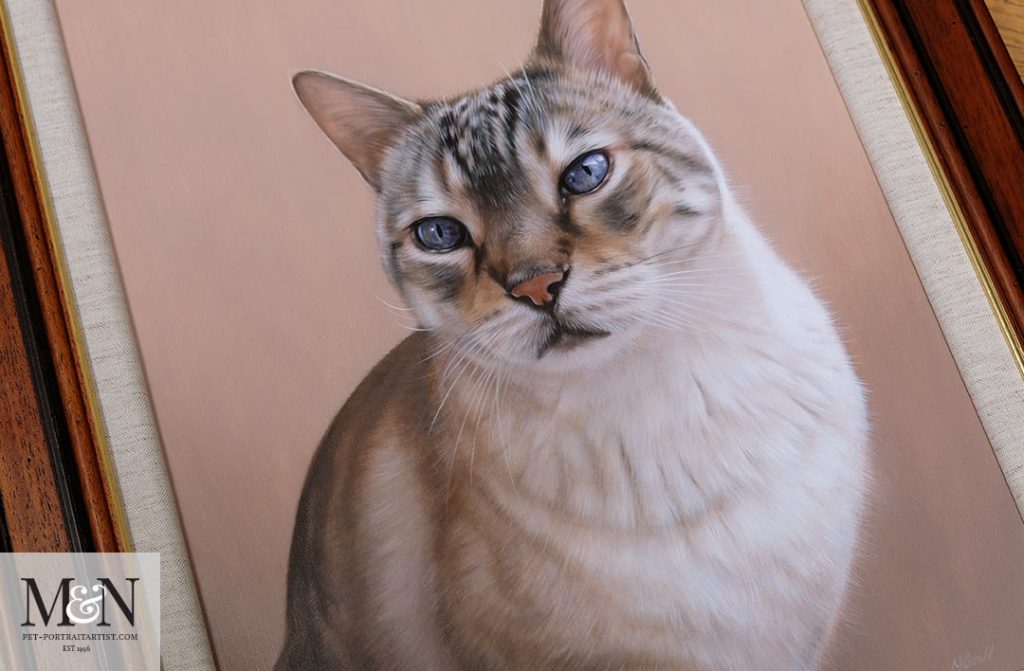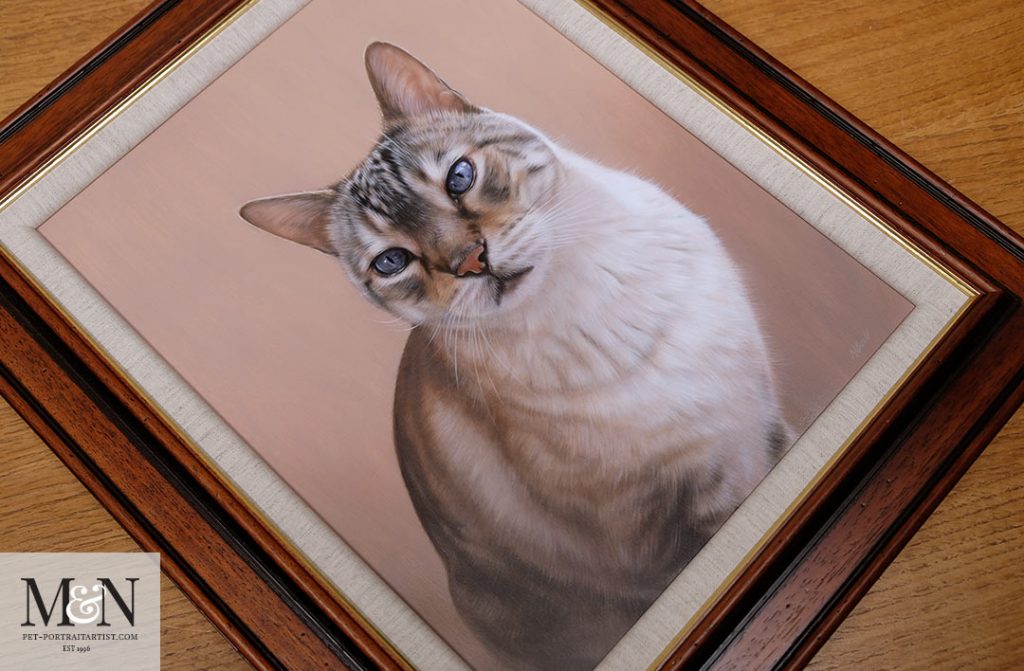 Here is a photo of a tired Lily being made to pose next to a hamper from a client which was very well received!! Thank you!!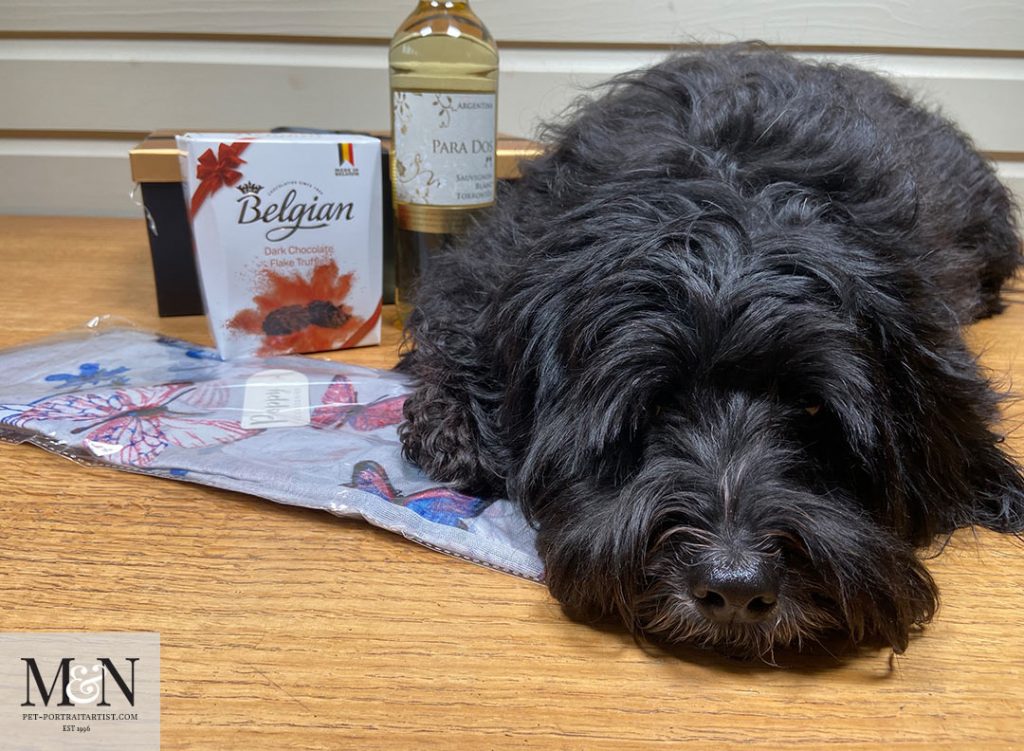 And finally…although I have been really busy with work and the garden, I did get some time to make these cheese scones. They rose very well and tasted delicious. Thank you to Mary Berry for the recipe!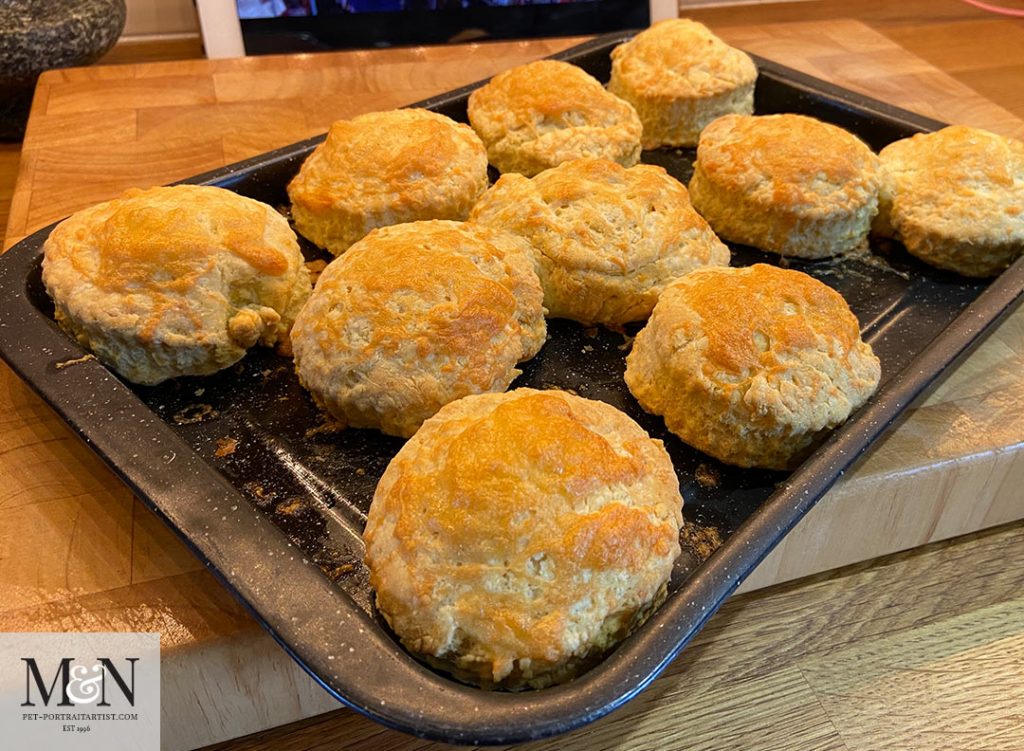 Are you enjoying our blog? Why not sign up to our Melanie's Monthly News, which comes right into your inbox each month! You can sign up at the bottom of our website or at the top of the blog. Please don't forget to subscribe to our YouTube Channel too. You are more than welcome to comment below, we love hearing from our readers!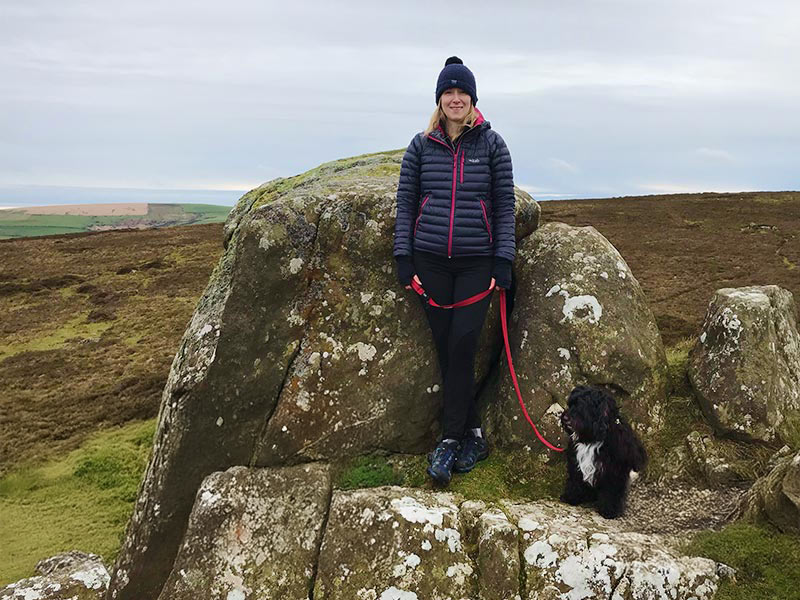 You May Also Like
January 21, 2017
May 4, 2019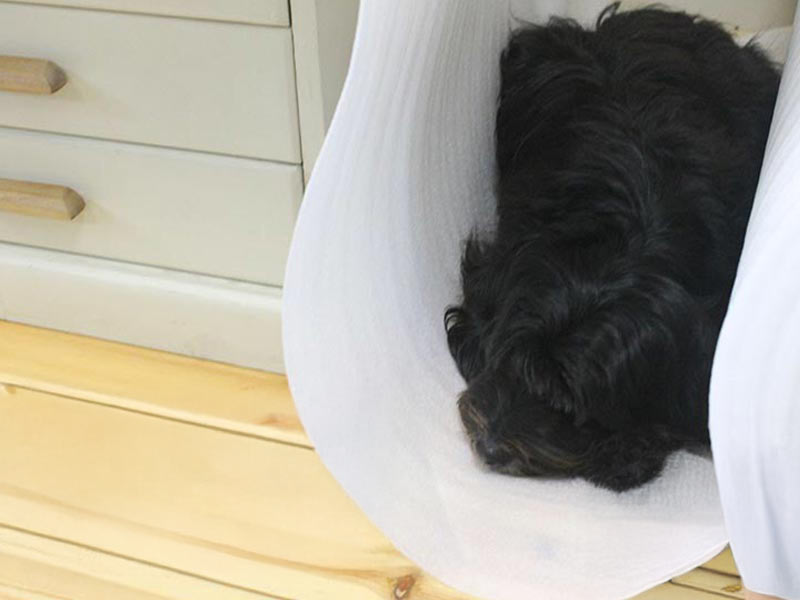 November 27, 2016