Welcome to Nicholas' latest English Bull Dog Portrait in oils on canvas. Mark (USA) contacted us earlier this year to see if Nicholas could create an oil painting of his English Bull Dog with a more natural setting behind. The photo of Rocco was taken in their lounge, however Nicholas very cleverly placed Rocco outside standing in grass. The painting was also created at a bespoke size of 15 x 13 to work with the composition of Mark's photos and the background scene.

Overall the painting has a lovely feel to it. Note the warm reflected light on the white areas of Rocco's coat along with the lovely light that is shining on his head and rolls of fur. Mark emailed the following when he received the painting…
Thank you Melanie and Nicholas,
Rocco's portrait is amazing. Everybody loves it. I can't Thank You enough. Rocco was part of our family for 5 years. Now we have him back. Awesome. 
Best,
Mark Heinl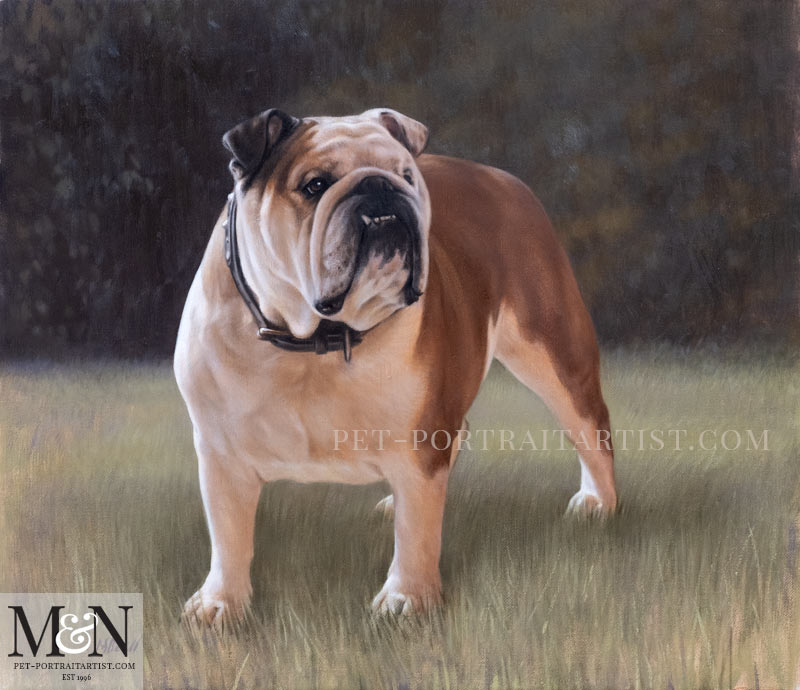 Mark very kindly took some photos of the oil painting when it was displayed in his home. The testimonial below is from when Mark saw the final photos prior to framing.
Hi Melanie, 
The portrait is perfect. Unbelievable! I love it! Nicholas captured him perfectly. No changes are needed. 
Thanks, 
Mark Heinl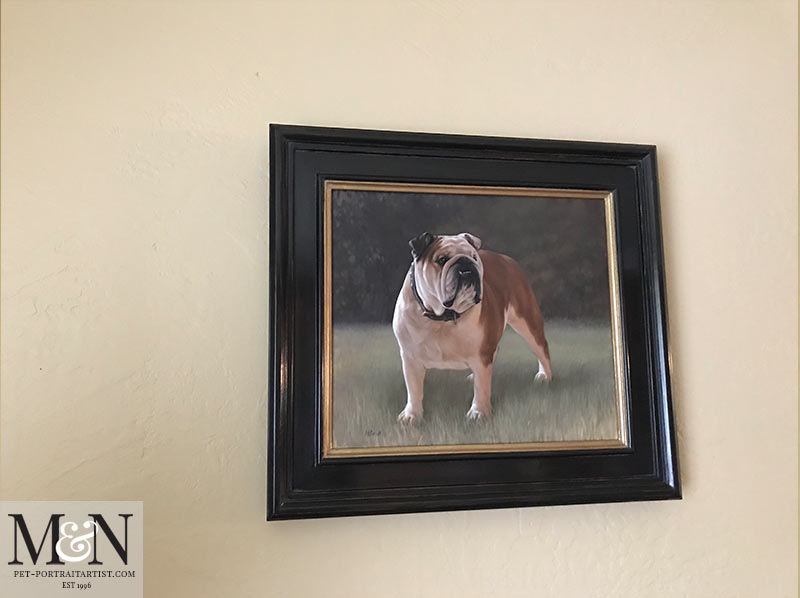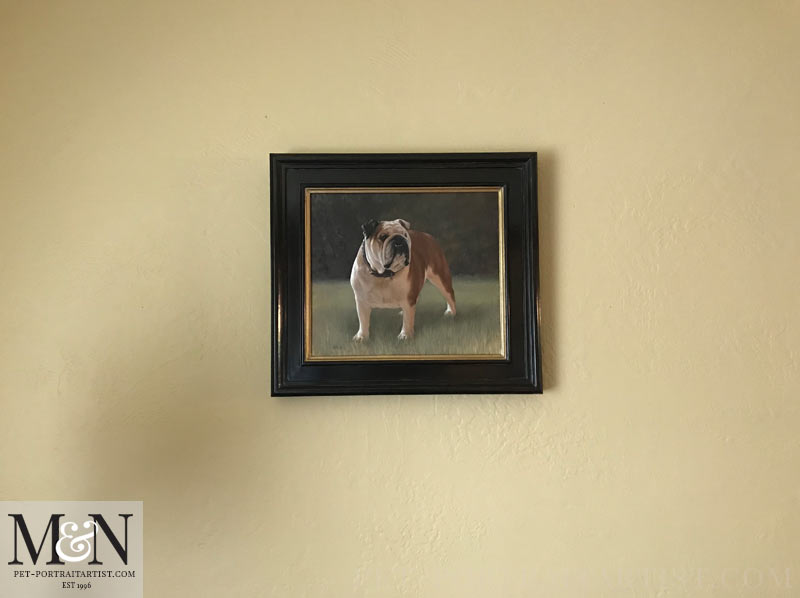 Painting Rocco
Nicholas paints his portraits with the utmost care and attention to detail. Each painting takes many hours of work and he stands at his easel each day painting our clients pets. The photos below show Nicholas at work putting the finishing touches to Marks oil painting of Rocco.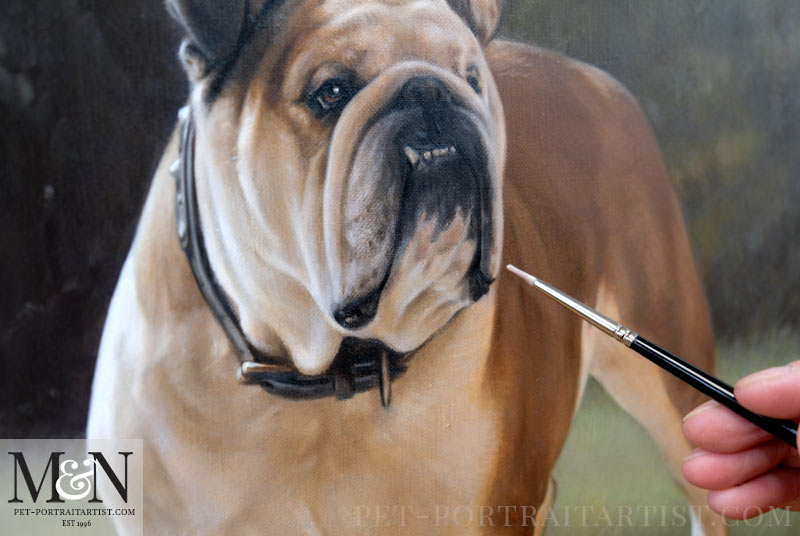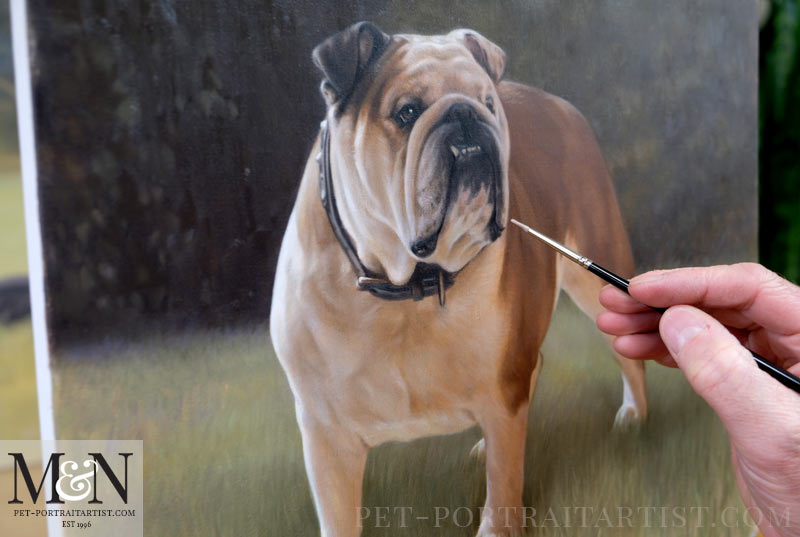 Hampstead Frame
In addition to the painting, Mark chose to have Rocco framed in our Hampstead frame which is a very popular frame at the moment. Our previous oil painting of the two horses was also framed in the Hampstead. Similarly to the double horse portrait, the rich dark tones of the frame work beautifully with the background and dark tones of Rocco. Also the gold line enhances the warm ochre's and greens in the painting and pulls everything together superbly.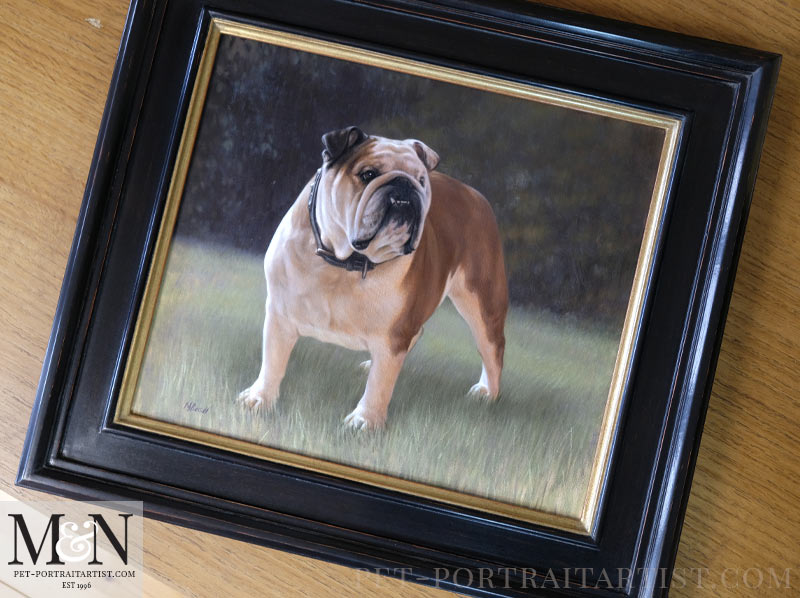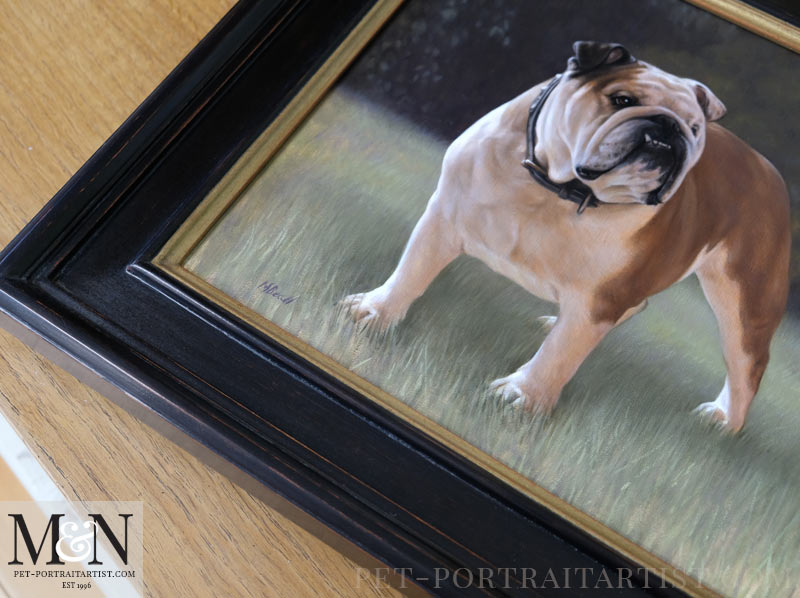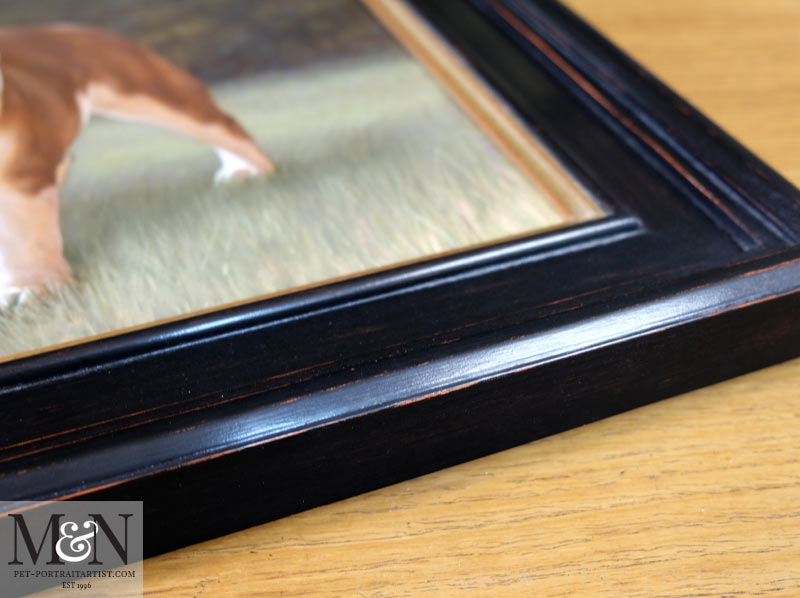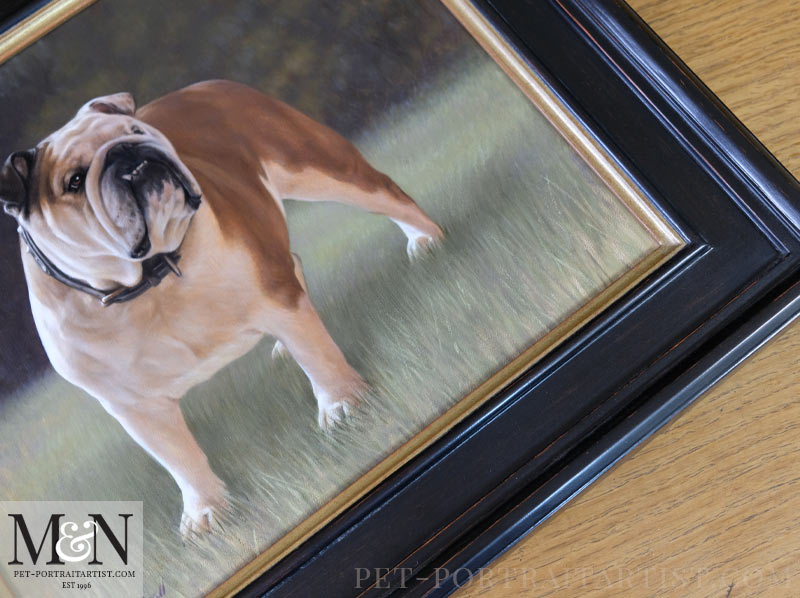 Finally, we hope that you have enjoyed viewing our Art Studio Blog. Why not sign up to our Monthly newsletter accessible at the bottom of our website which comes out on the 1st of each month. Consequently this means, you can catch up on all of the portrait stories and news from our Art Studio! Please don't forget to subscribe to our YouTube Channel too, share, like and follow our social media and you are more than welcome to comment below, we love hearing from our readers!