Melanie & Nicholas Pet Portraits & Art Studio Blog Intro
January 25, 2014
Welcome to our Melanie & Nicholas Pet Portraits & Art Studio Blog Intro 2014! Our Art Studio Blog is primarily aimed at our clients and prospective clients. We hope that you enjoy the portrait stories that we post. Stories about our pet portraits in both pencil and oil.
As some of our long time readers may already know we have been blogging our pet portraits since January 2006. However we had a few technical issues over the last few years with our old blog. Although it had been running fine on the surface, things were broken behind the scenes. So we were quite sad to loose all of the posts we had made since then. The database seemed to have been a little corrupt and so there was no real way of saving it. So here we are with a new blog and hope that our viewers and readers are still with us enjoying the ride!
Not sure when blogging actually started but we are very proud to say that we were there near the start.  A friend mentioned blogging to me in 2005 and asked us to write a guest post. I had no real clue as to what it as all about and didn't understand at the time. Of course the simple answer was that its like keeping a diary, as we all know now. Once we figured out its potential, we thought it would be great to keep a blog for our prospective clients. We wanted them to be part of our lives, to read about life in our studio and view our portraits. Hence our Art Studio Blog was born.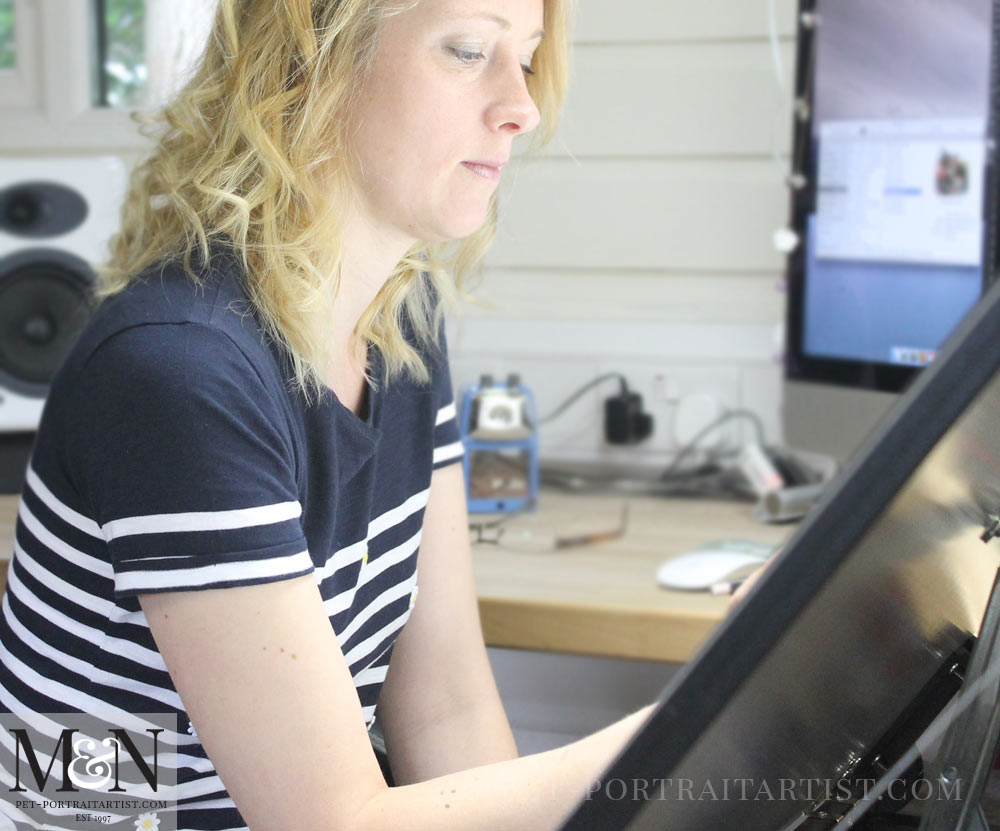 Art Studio Blog – Pet Portraits in Progress
Nicholas and I are proud to say were one of the first pet portrait artists to start showing our paintings and drawings in progress on our website in January 2002. Eventually posting everything on our blog a few years later. I had the idea of showing our portraits in progress to clients and Nicholas was quite shocked at the thought. When we were at art college, students wouldn't dream of allowing anyone to see unfinished artwork. No one really even liked showing each other until it was completely finished. Times have changed and showing artwork in varying stages is now a regular occurrence online. Technology has allowed artists to have a platform to enable them to develop and promote their skills which is wonderful.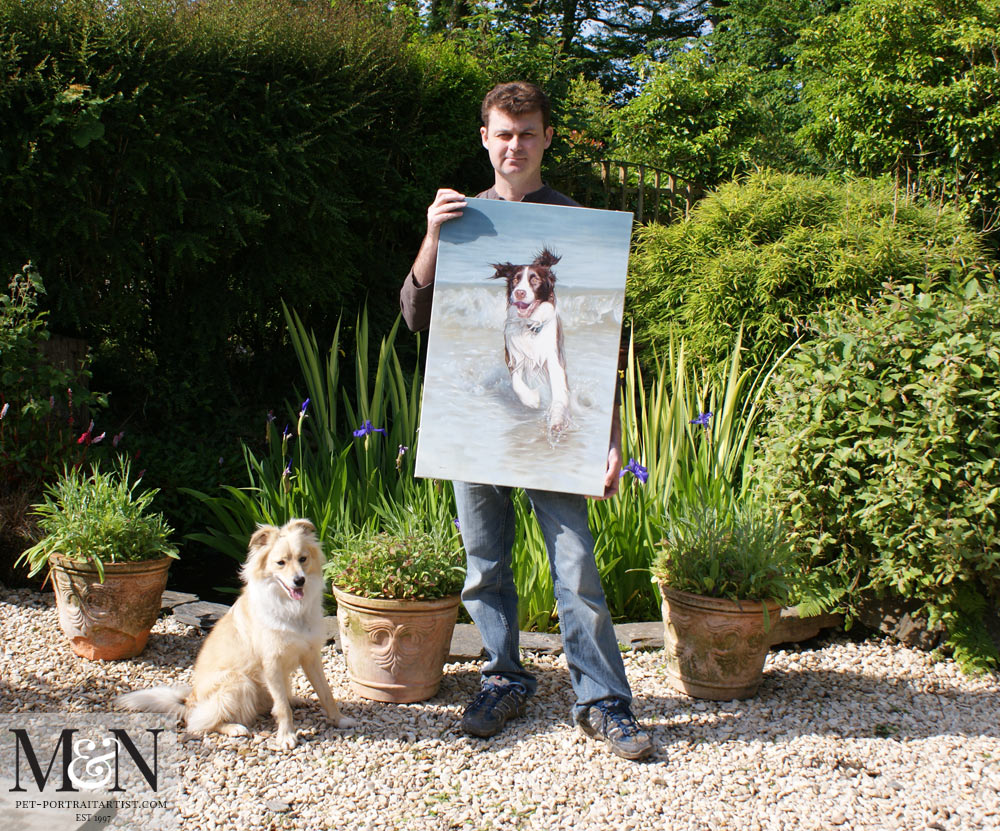 Pet Portraits Websites
Both Nicholas and myself were ready and waiting at the start of the internet age with our pet portraits business and couldn't wait to get started with a website. Also we were itching for people to get internet in their homes. We started our business prior to the internet and have been in the pet portraits business for many years. Nicholas and I officially started in 1997 although I had been creating portraits for friends and family since art college. In 2001 I made an early version of a website on a different domain and have always built our own sites from scratch. I taught myself HTML and CSS and create our sites bespoke.
Our websites comes up quite well in searches online as they are fairly established, although always could be better and always in development! They are only aimed at our prospective pet portraits clients, however other pet artists sometimes use our sites for ideas on how to make their own. They also use our text as inspiration! We feel quite flattered that they like what we have done, although do encourage artists to choose their own direction!
Pet Portraits School Projects
Nicholas and myself never mind helping young pet portraits artists with their questions when they ask. We are always happy to give help and advice, especially for school children and their projects. You can see a page we made especially for children where you can read about us and some articles we have written in the past – School Projects.
Unique and moving forward with Pet Portraits!
For us in our business we are unique and always moving forward! Thats why I think we are where we are today. We are one stride ahead, doing our own thing, being unique and being ourselves. Constantly innovating, growing, expanding our ideas, trying new things. No one can copy the heart and soul of 'us'. We are Melanie & Nicholas Pet Portraits and no one else can be us!
So on that note we will start afresh here with our Art Studio Blog. Nicholas and I hope you enjoy following our lives in our art studio. Along with adventures with Lily our Tibetan Terrier and hens in our garden. You can also read more about us on our websites and our old welsh cottage that we have renovated and see photos of it too.
Melanie, Nick and Lily our resident Tibetan Terrier!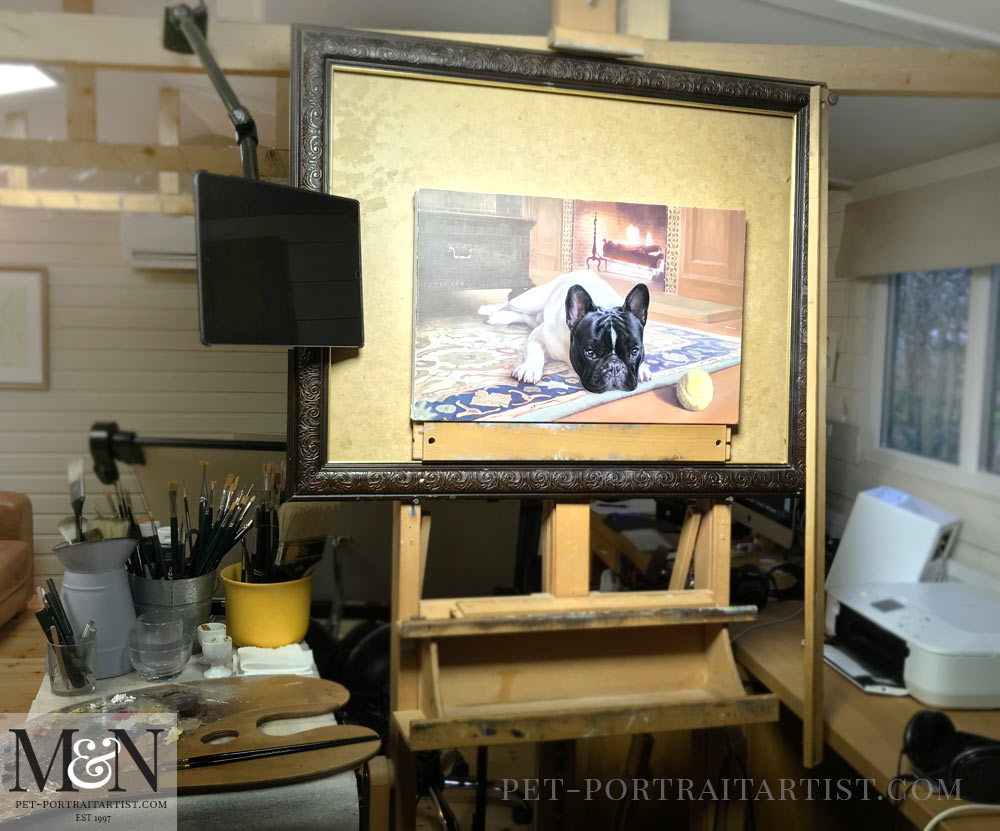 We hope that you have enjoyed viewing our Art Studio Blog. Why not sign up to our Monthly newsletter accessible at the bottom of our website which comes out once a month on a Sunday. You can catch up on all of the portrait stories and news from our Art Studio! Please don't forget to subscribe to our Youtube Channel too, share, like and follow our social media and you are more than welcome to comment below, we love hearing from our readers!
You May Also Like
May 4, 2019
October 15, 2017
January 17, 2017